Sunday 16th June
Perth Grammar School and Arran High have safely landed in Tanzania!
After landing late last night, today has been a day of settling in, getting used to our surroundings and seeing all that Moshi has to offer. Some pupils were drawn into the church at the college we are staying at this morning to listen to the music as it was played.
After an orientation meeting and lunch, we spent the afternoon exploring Moshi, getting a guided tour from our Tanzanian leaders of markets stalls and finding some gifts for home!
Late afternoon brought warm showers for some (those who showered in the morning have quickly learnt that is the coldest time!) and playing games on the grass with each other and the chidren who have been about in the community today. The evening consisted of a giant game of 'duck duck goose', in the dark!
We are all finding the Tanzanian friendly and welcoming, and are doing our best to put our newly learned Swahili greetings to the test.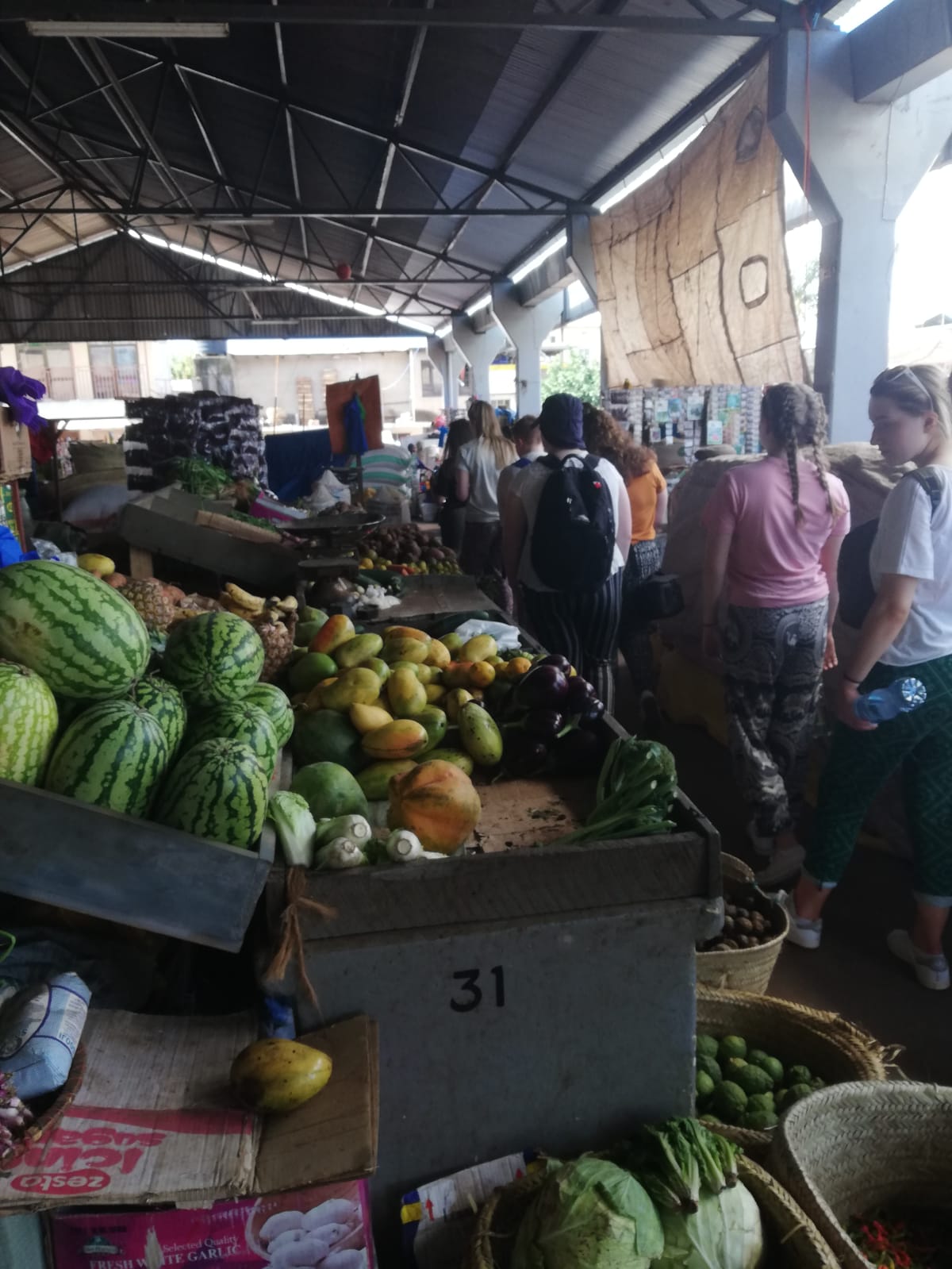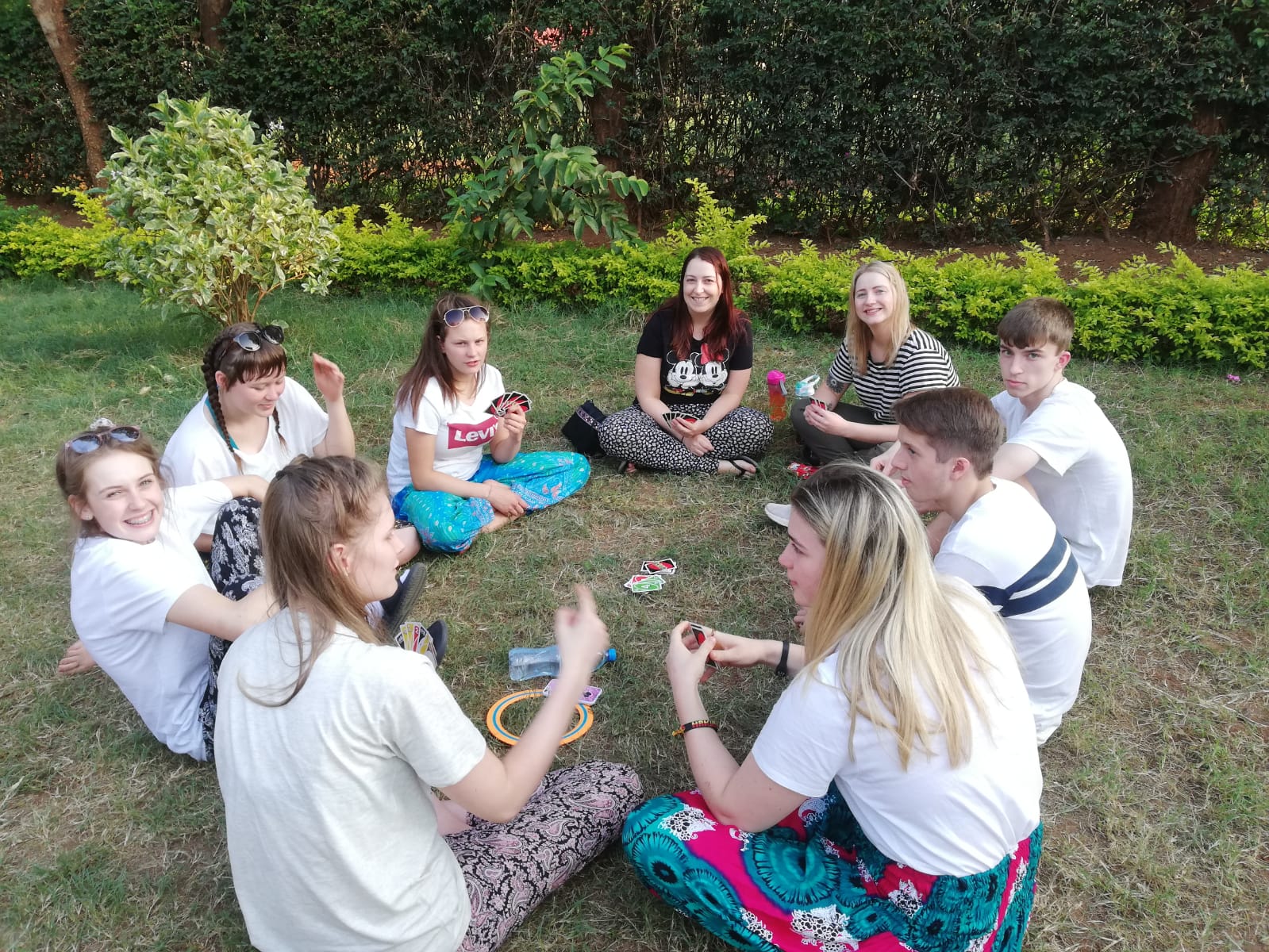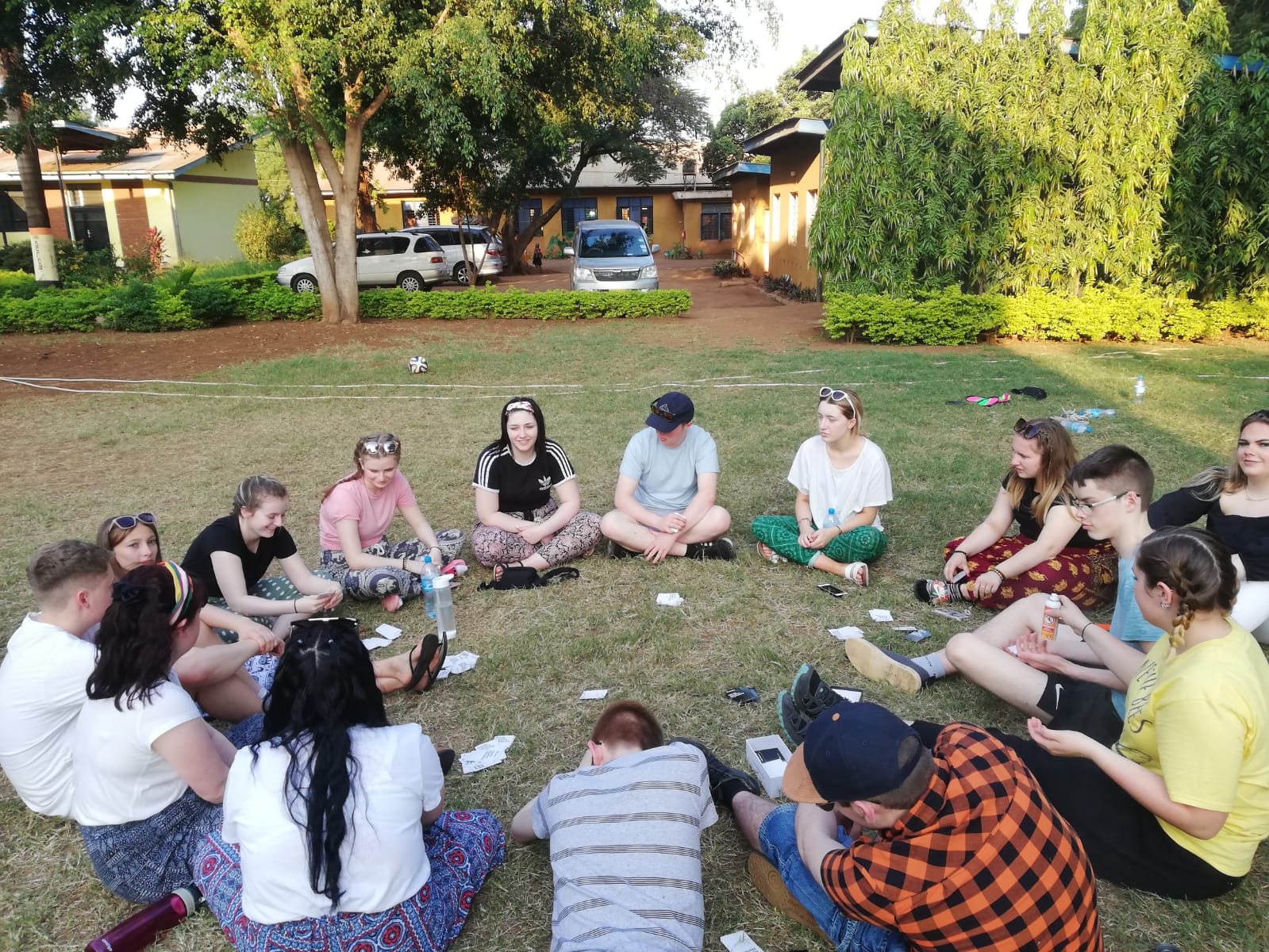 Monday 17th June
Today was our first day at the worksite. and the first time meeting the families we are building the homes for. Travelling to our worksites was a great chance to see everyday life in Tanzania. When we arrived at the worksites, we were greeted by the family and were given a tour of their current homes. These were made from mud and sticks and was far too small for the amount of people living in them.
We started digging the soil to prepare for the foundations. Although it was hard work with the sun beating down on us, we all took turns and helped each other out. While working on the site some of the local children came along and watched us. The smile on their faces when we gave them bubbles and balloons is something which will never be forgotten! As we worked we all sang and danced along to music, including the new song we learned from our visit to Vine Trust's partners TAWREF this morning, 'Jambo Bwana'. Visiting the centre was a great chance to learn about all the work they do for those in Tanzania.
Everyone we have met so far has been extremely kind and welcoming. While traveling to the worksite, a couple of the team needed to use the bathroom and because we were in the middle of nowhere, a nice local woman let them use hers, her kindness was something talked about for the rest of the day!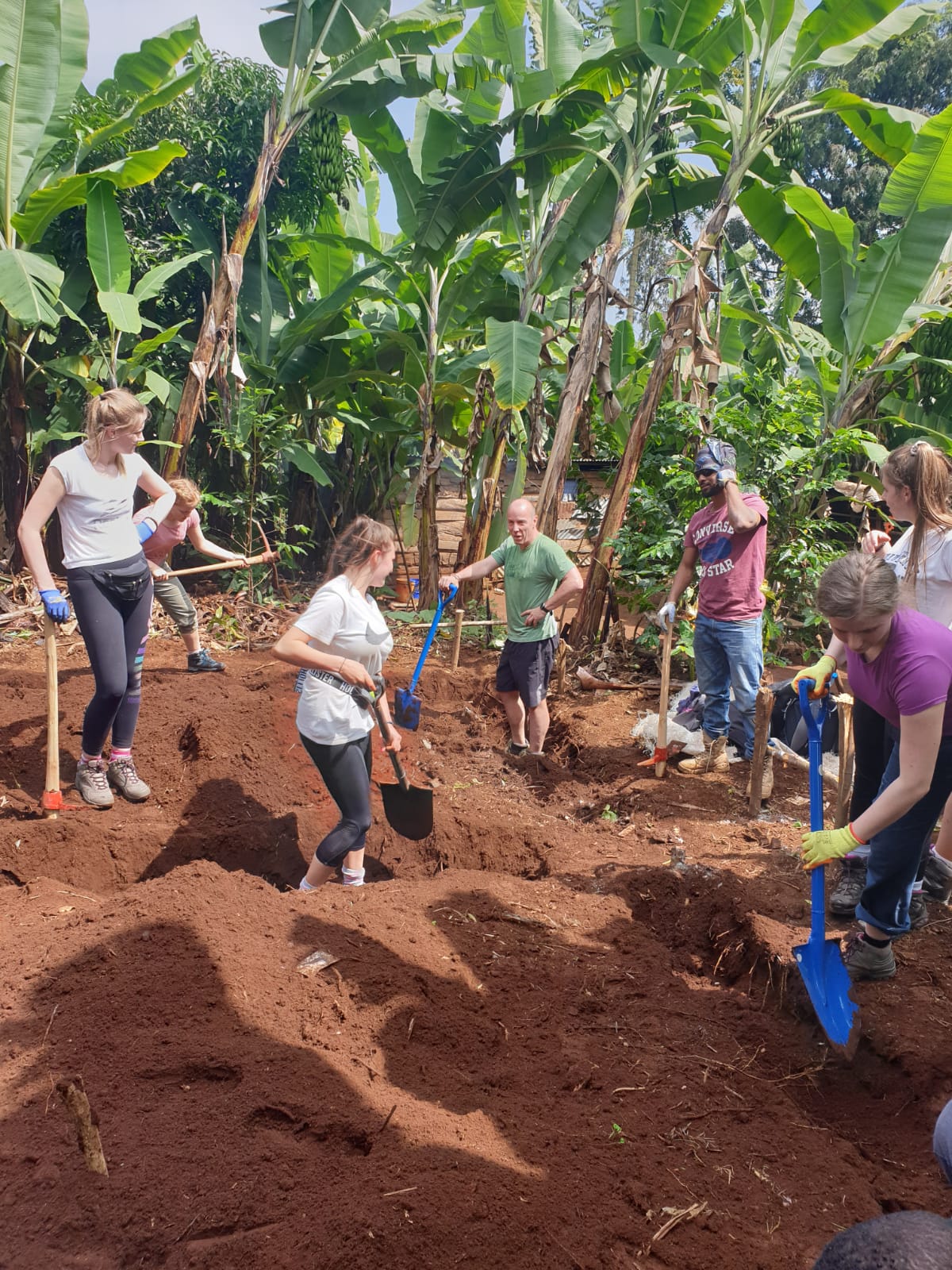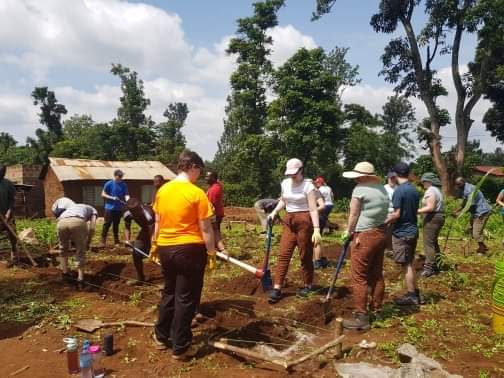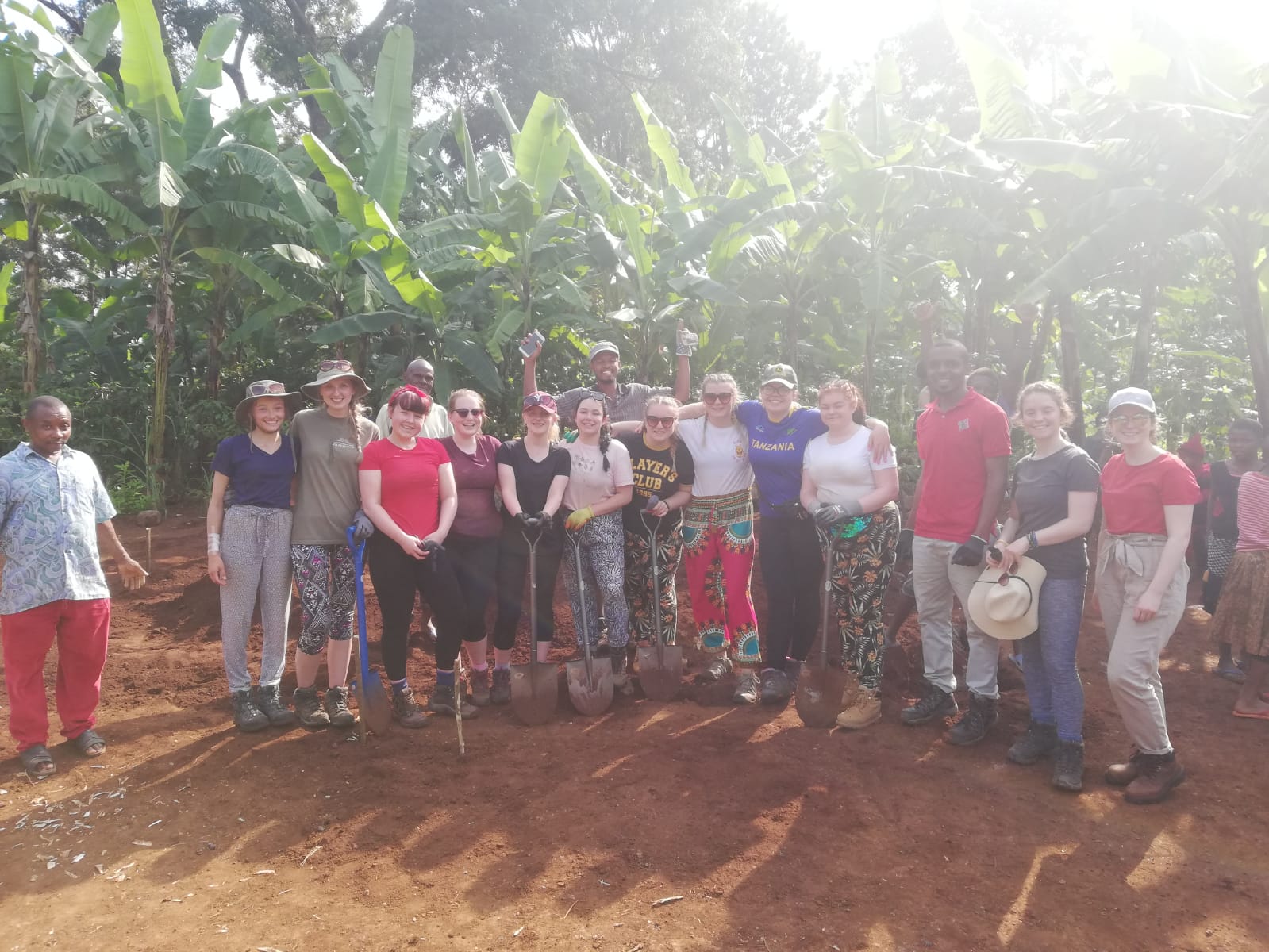 Wednesday 19th June
(Written by Melissa, PGS)
Today was our third day on the building sites, and today we visited a new site. After a bumpy ride we were greeted by the local children. At first they were excited to see us, until they realised we weren't their original 'Mzungus', although it didn't take long for us all to be playing and helping the fundis. During our warm up, I split my trousers; given that was the only incident, I'd say that's a good day's work! The previous group and fundis had made a great job of creating the foundations and starting the brick work. Our job today was to mix cement and carry bricks to help the fundis make the wall.
What amazed me most, and continues to amaze me, is how happy and friendly the children and all the locals are. Not one child who was there today didn't help. Everyone was involved. A child no older than 4 was so eager to carry bricks- broken bits that's weren't too heavy of course. We danced at the end of the day and even got to meet Fredrick when he came back from church, who then proceeded to help us carry the bricks. We were shown his current house which is a single room with virtually no space. I'm so blessed to be a part of such an amazing community and project to help these inspirational people.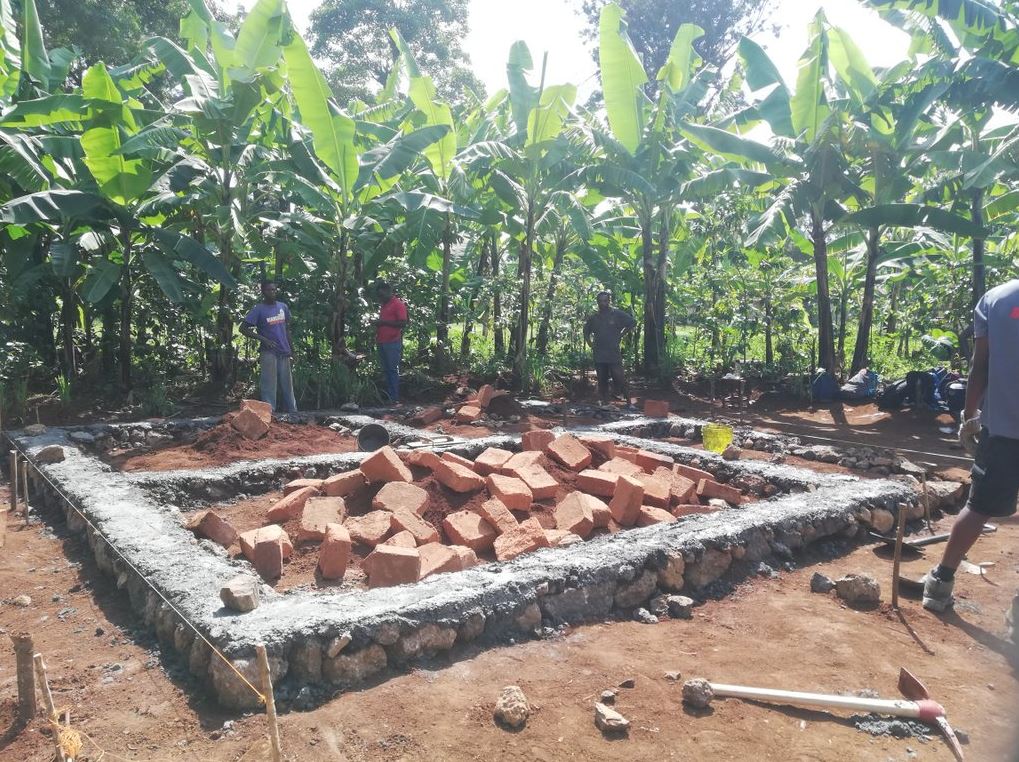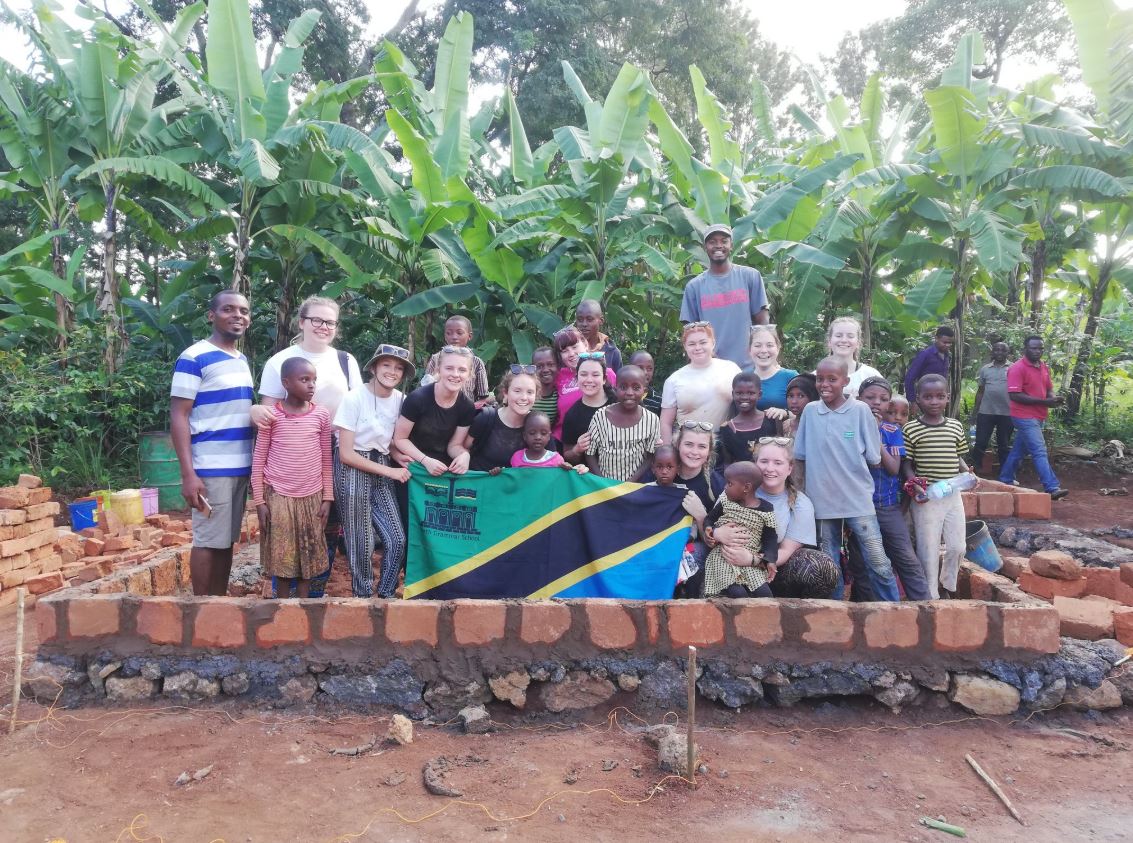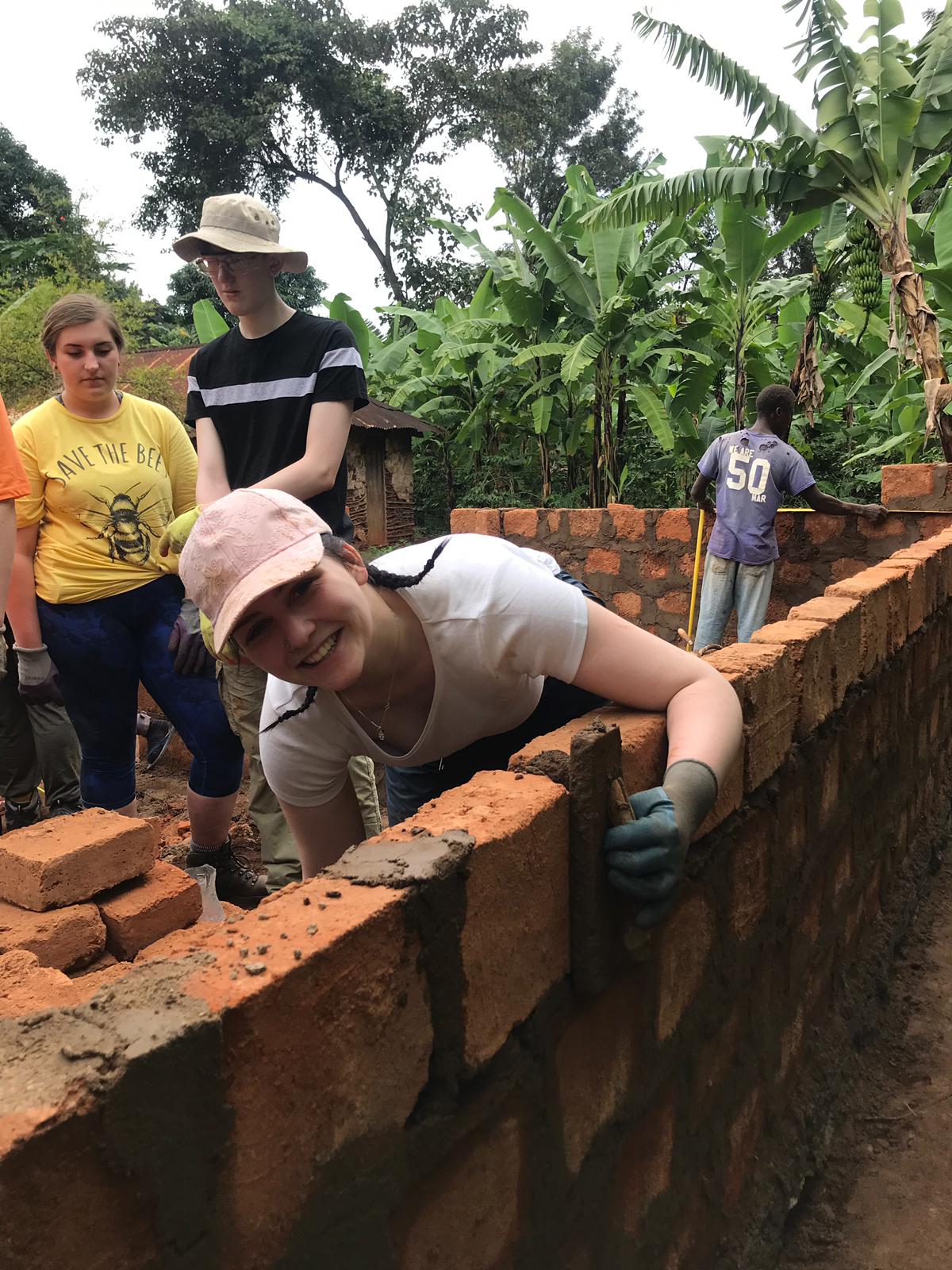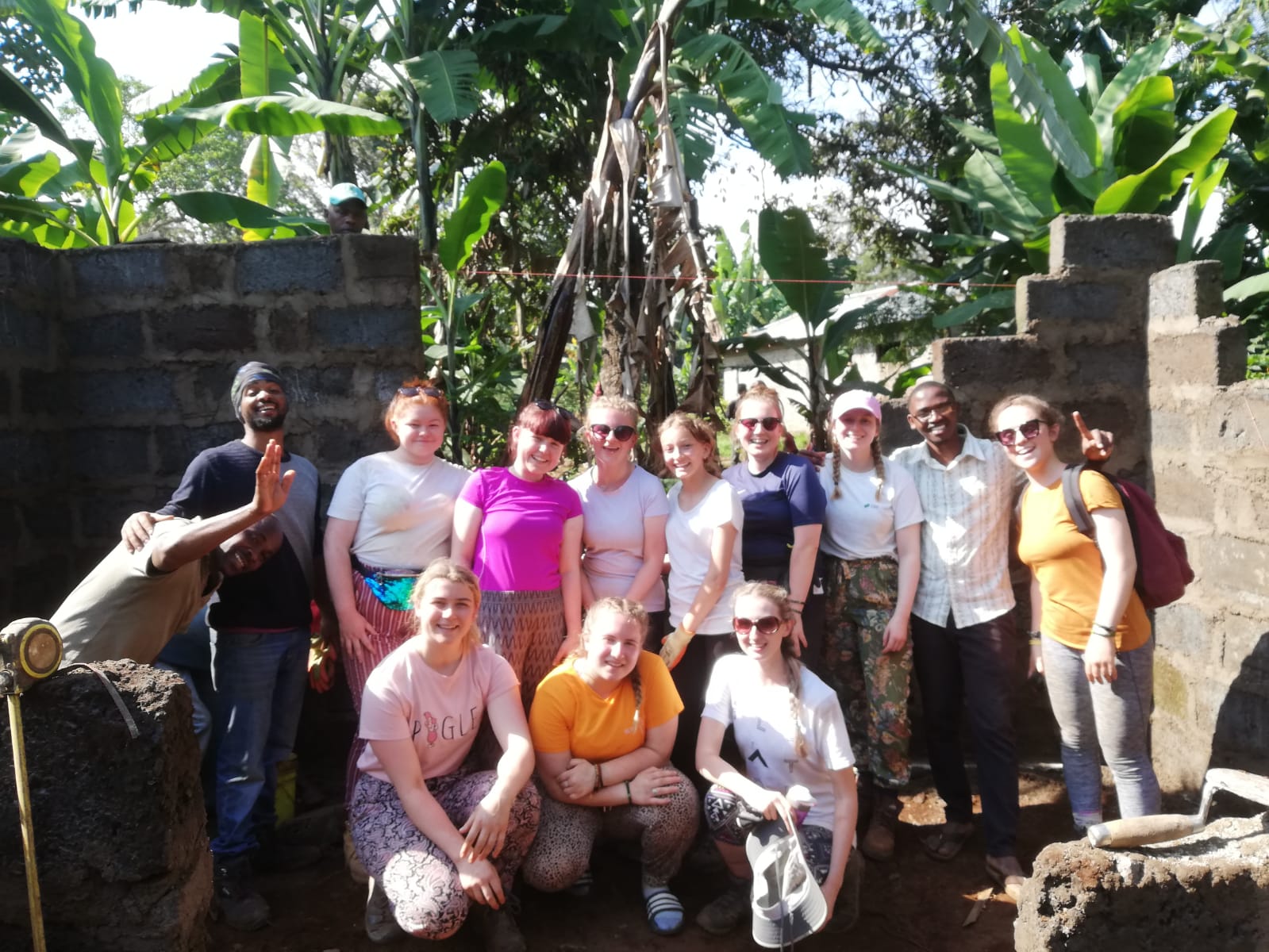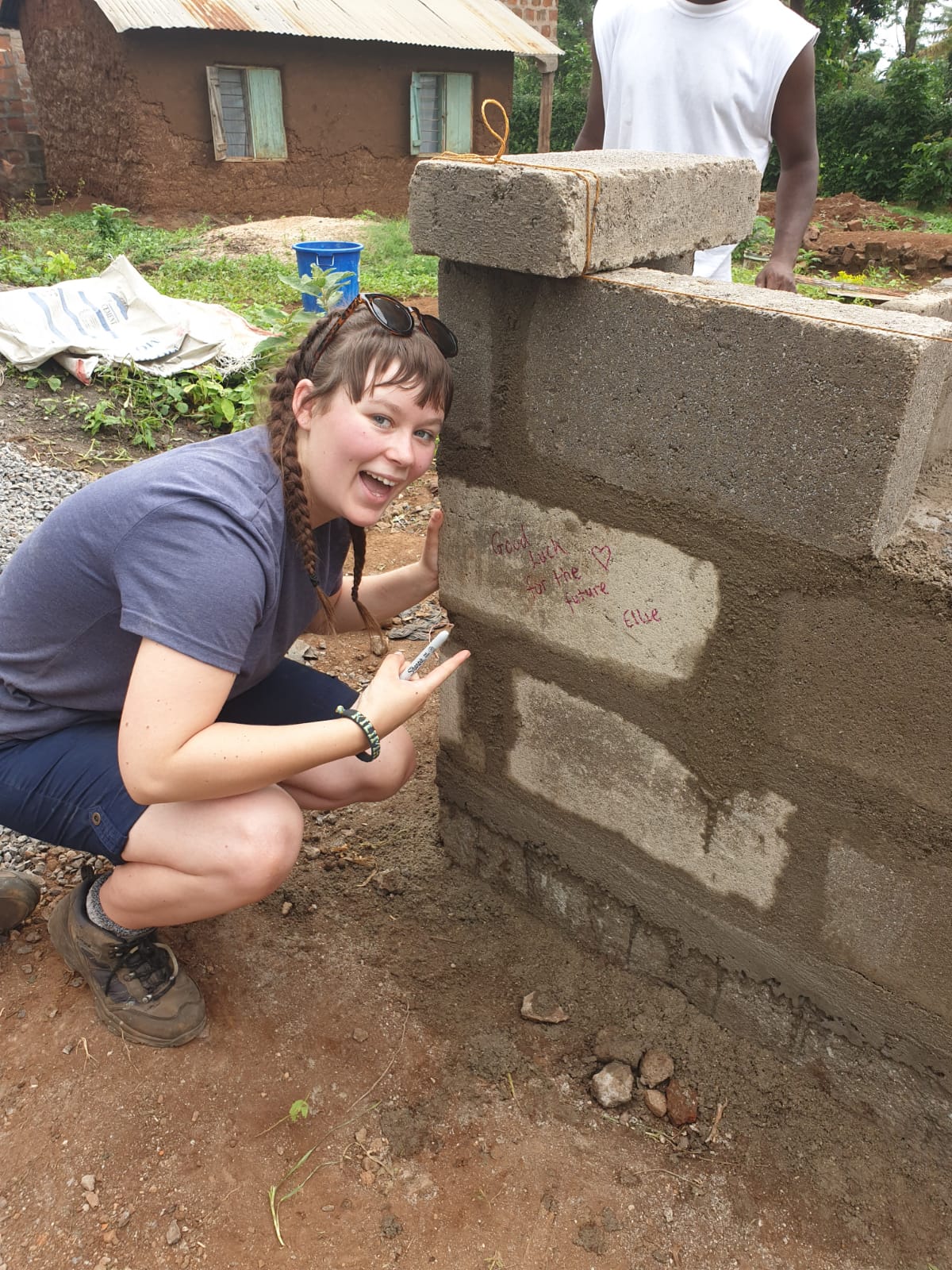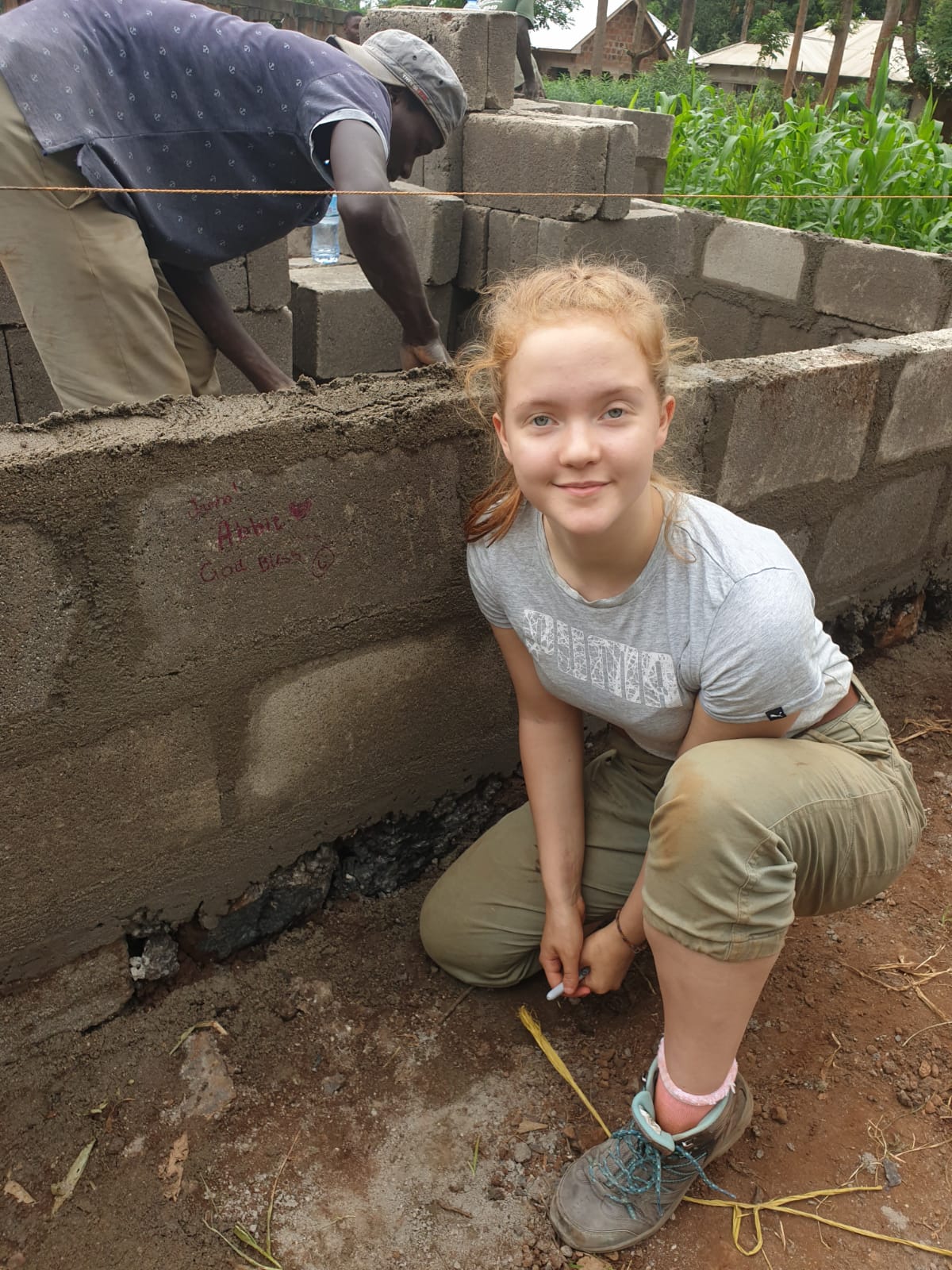 Thursday 20th June
(Written by Abbie, PGS)
Today we went to another new worksite- my team went to Fredrick's. It was warm and I did something I thought I would never do- I watered a house. Yup. Basically you have to pour water on the set cement in order to make it stronger, so that was a fun job! The children were so excited when they saw us. The housing conditions were very dark. I was shown a few of the family Bibles but I couldn't understand how they read then in the dark, and how dangerous some of the current living conditions are for the families.
We also visited Kalali orphanage today where they look after 0-3 year olds. It was beautiful and huge! We were welcomed by a group of toddlers who we played with and cuddled. The head sister then gave us a presentation and spoke about the challenges that face them running the centre. The kids sang 'Twinkle Twinkle Little Star', and 'Hokey Cokey', and much to everyones horror... 'Baby Shark'!!! It was adorable. After visiting the different houses and meeting all the children, it's fair to say no one wanted to leave!
I think what had struck me the most during my time here is how joyful everyone is. Life is hard, work is hard, but unlike in the UK, the Tanzanians reflect joy. The hard work ethic and the fact nothing is wasted is something we need to learn from at home. So far I've struggled with coming to terms with how easy eveything is for us. All my basic needs are handed to me on a plate. Machines do everything! And so at some points, it's been hard to see the point back in Perth where everything is done for us, either electronically or by machines. I love the hard-working yet easy-going balance of life here. I'm so not ready to go home, I've settled into the way of life and squatting in a toilet is 100% normal now!
On another slightly more cringey note, I haven't brought my phone with me (which I'm loving, but I am missing seeing photos of everyone at home), so I want to say 'Hi!' to everyone. I'm goodm only misplaced the room key once, hairbrush twice, my toothbrush, and some cash which ended up being in my socks obviously! I am very much looking forward to seeing you all!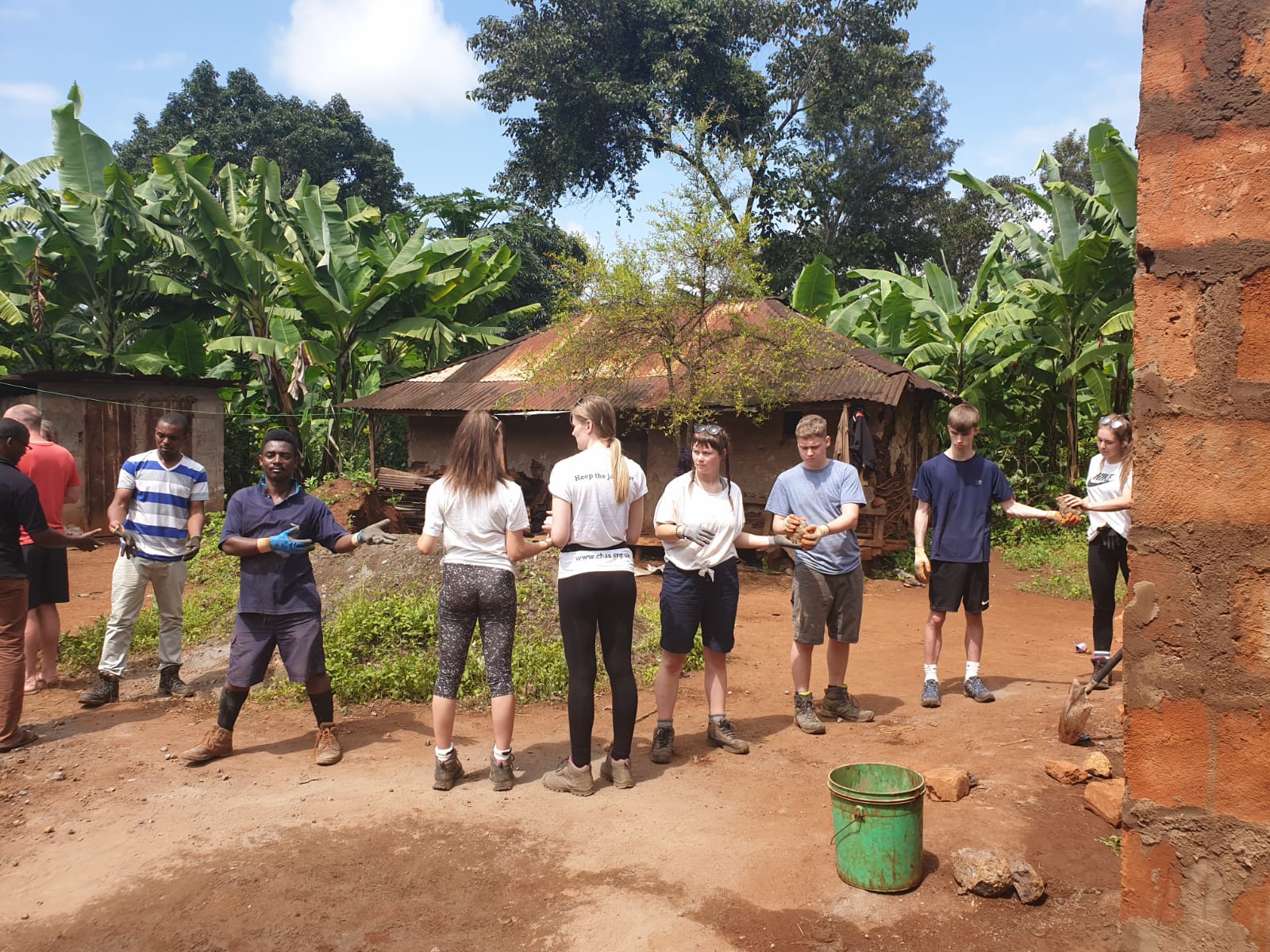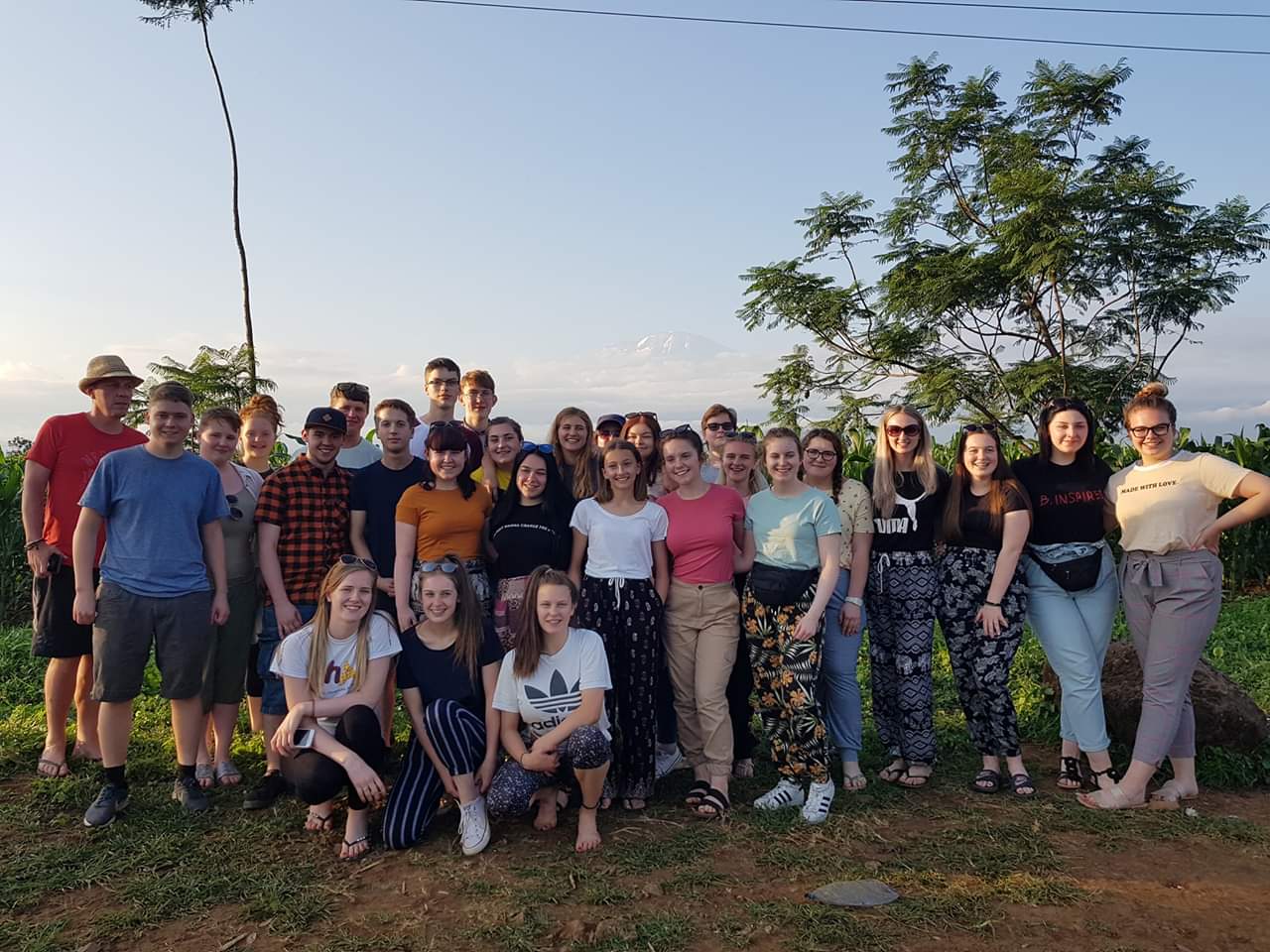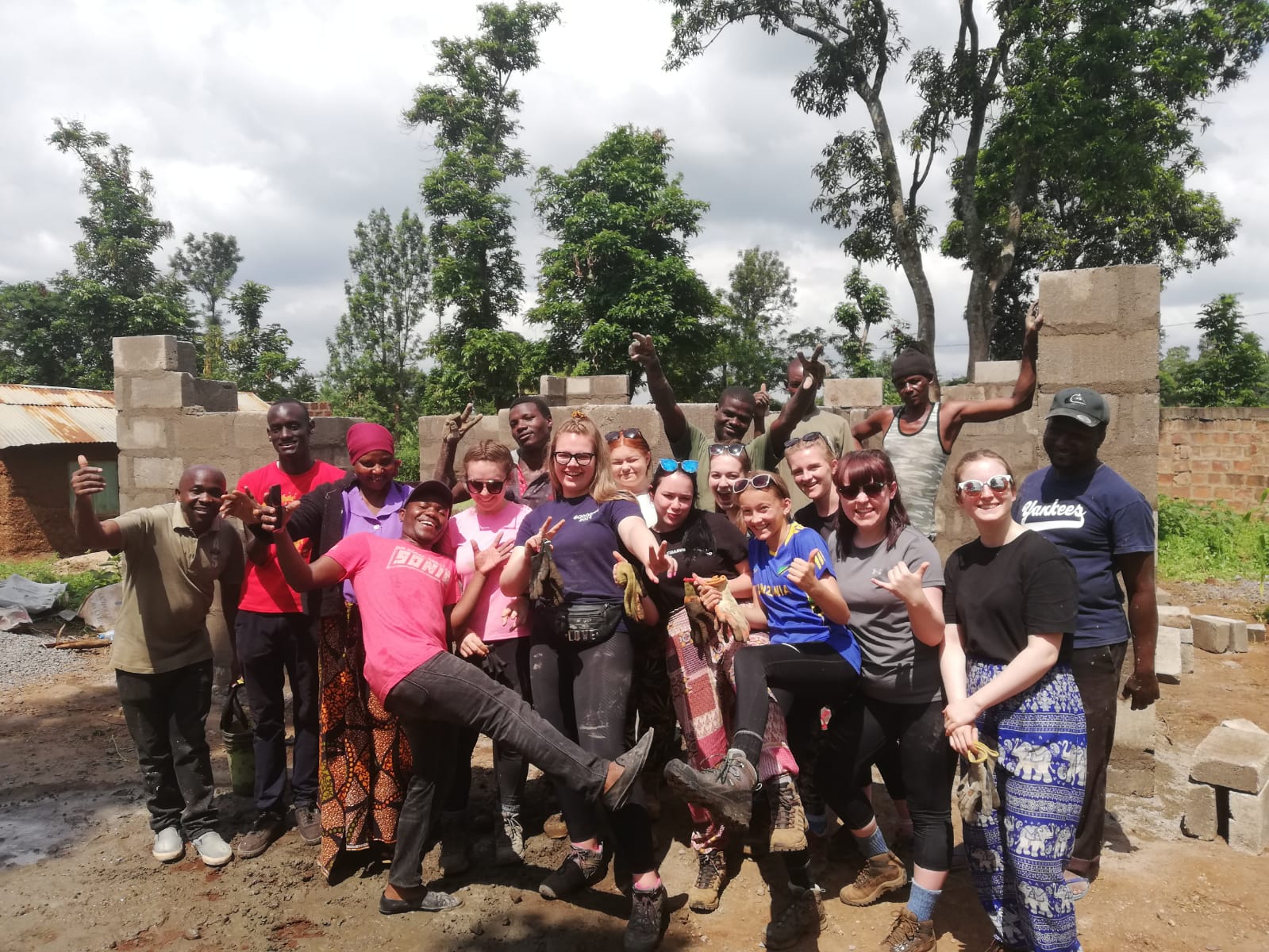 Friday 21st June
(Written by Elidh, AHS)
Baraka The site itself is located in a shanty town -cramped, busy and close. The long work for water allowed us to appreciate how deprived the area us and how much we take for granted. However the deprivation in the area was counteracted by the unbelievable sense of community - from children to the elderly all were joining in. The site was completely barren and not yet started. The previous house of Baraka was dark, damp and barely habitable. Yet the happiness, hospitality & contribution from the family was inspirational. Overall the site made progress through the day with many buckets and pickaxes used. We're all excited to see the progress made.
Dennis I was part of the group which began in the site for Dennis on day 1. Coming back to the walls being up in comparison to the foundations we dug was moving. The teamwork and community spirit of the site encouraged all volunteers. The local children also kept is entertained during breaks - and gave us very good hair styles! Concreting the floors - adding the ground where the family will sleep, cook and live in made us realise that it's not just the foundation to a house, it's a foundation to a more stable income, health and overall life.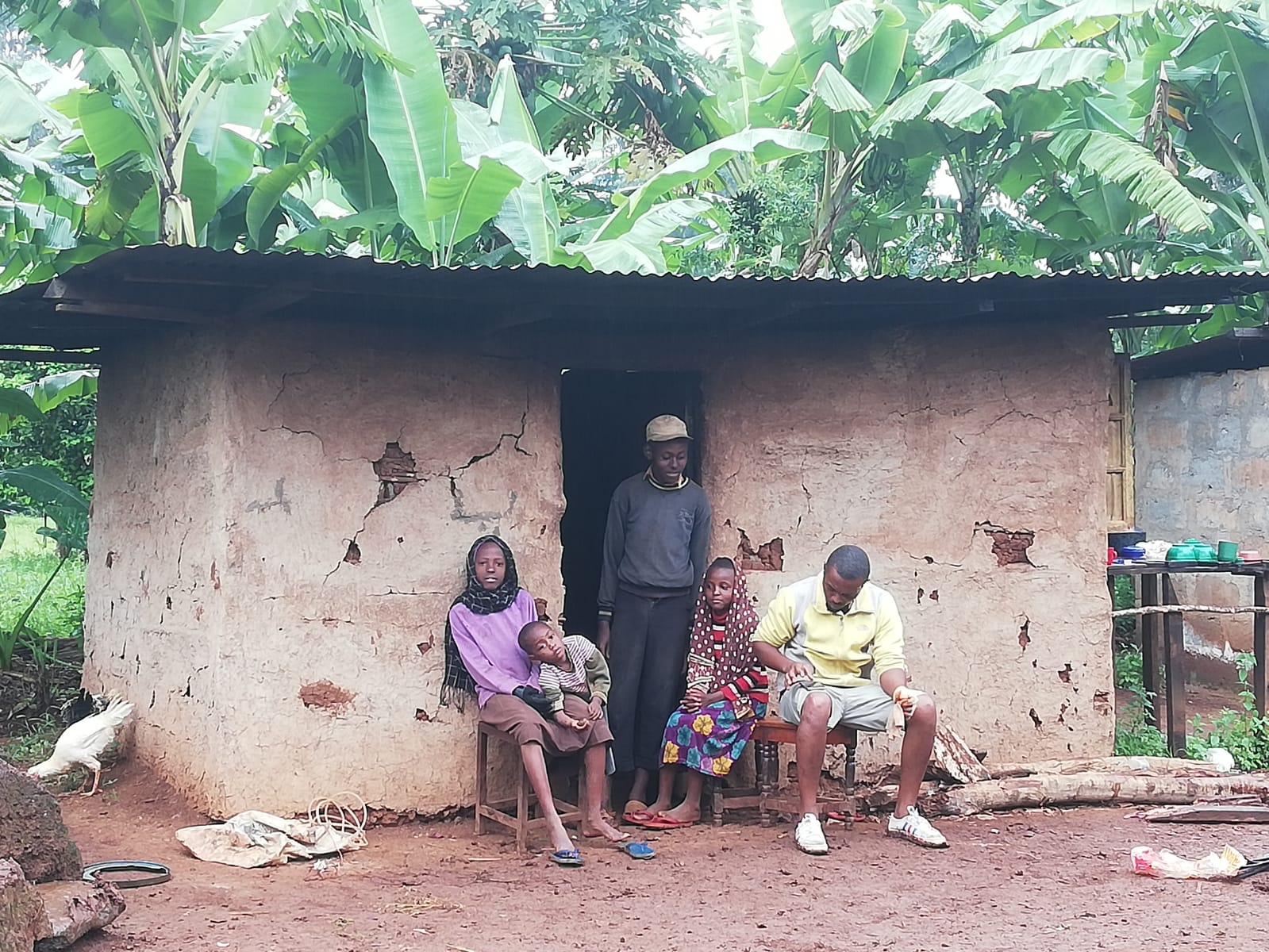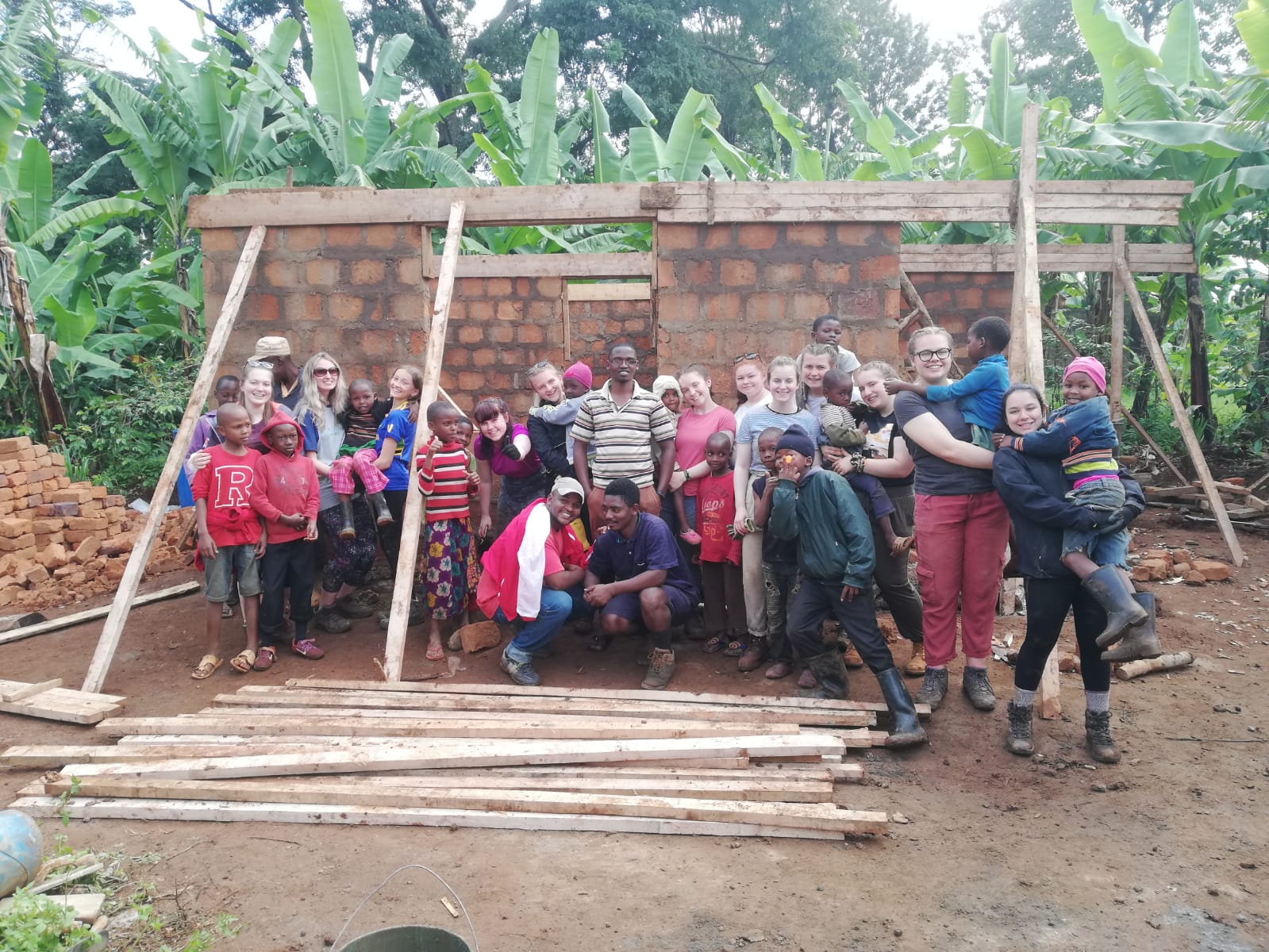 Monday 24th June
Since we last updated we have worked hard, enjoyed a Sunday of visiting church, Marangu gate (where you can start the climb to Kilimanjaro), the Chagga museum and the home of Mama Kanza....an amazing lady who AHS and PGS build for on their 2017 trip. This was amazing and emotional, not only for the pupils to see what a finished home is like, but to see the difference it has made to Mama, and was especially emotional for Jenni, Mark and Brian, who were the three staff who had taken part in the last trip.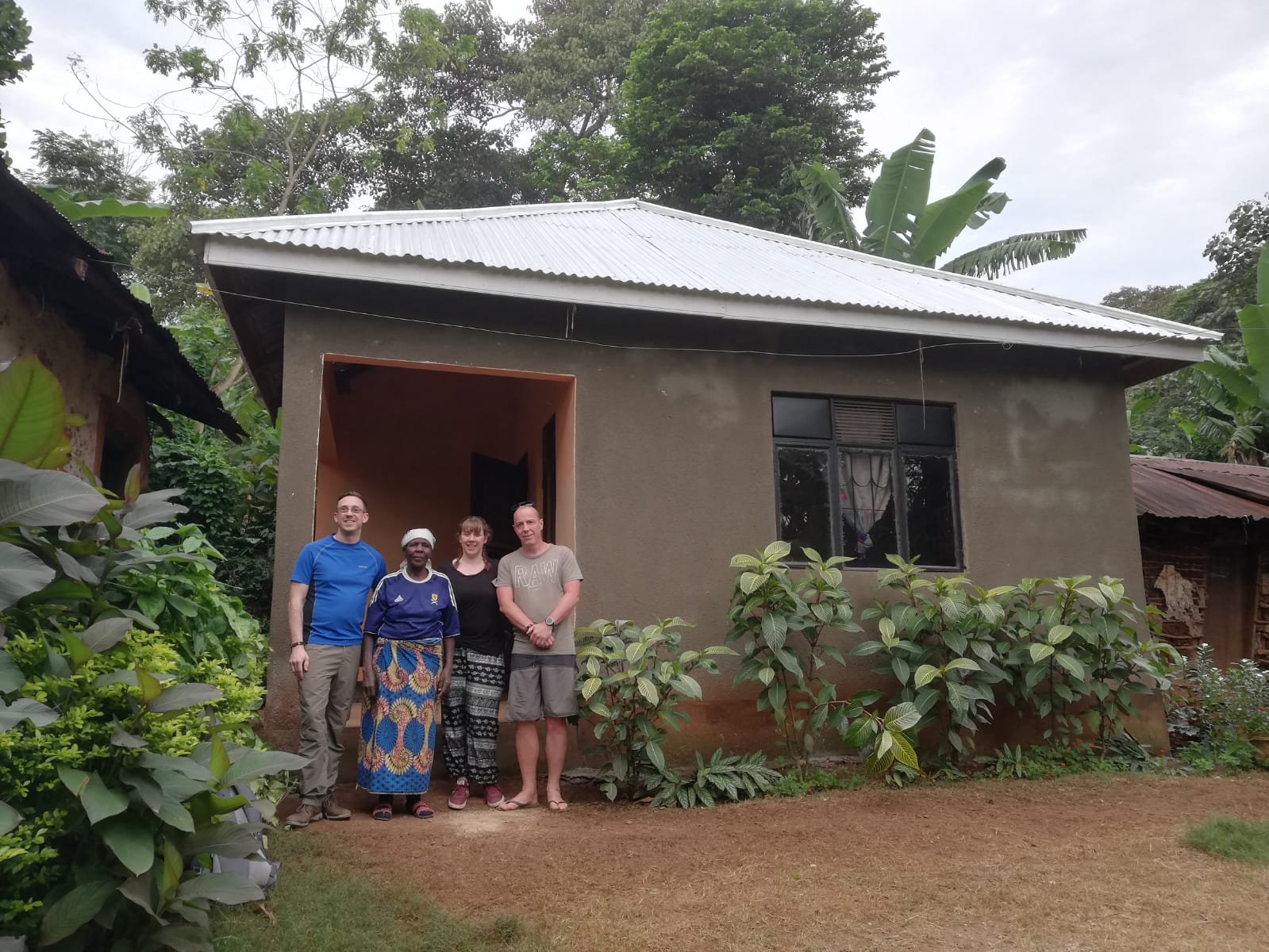 We completed a full day of work at Baraka and Joshua's site and enjoyed a ceilidh at night.
Tuesday 25th June
Tuesday was the day of goodbyes....we all visited all 4 sites. We all have our memories from these sites, some will have special moments or emotions attached to each one. Each is at a different stage of completion (it was amazing as we turned the corner to see the roof almost finished on Fredrick's and the plaster work being done), but we're all looking forward to hearing and seeing the finished articles within the next 4-6 weeks.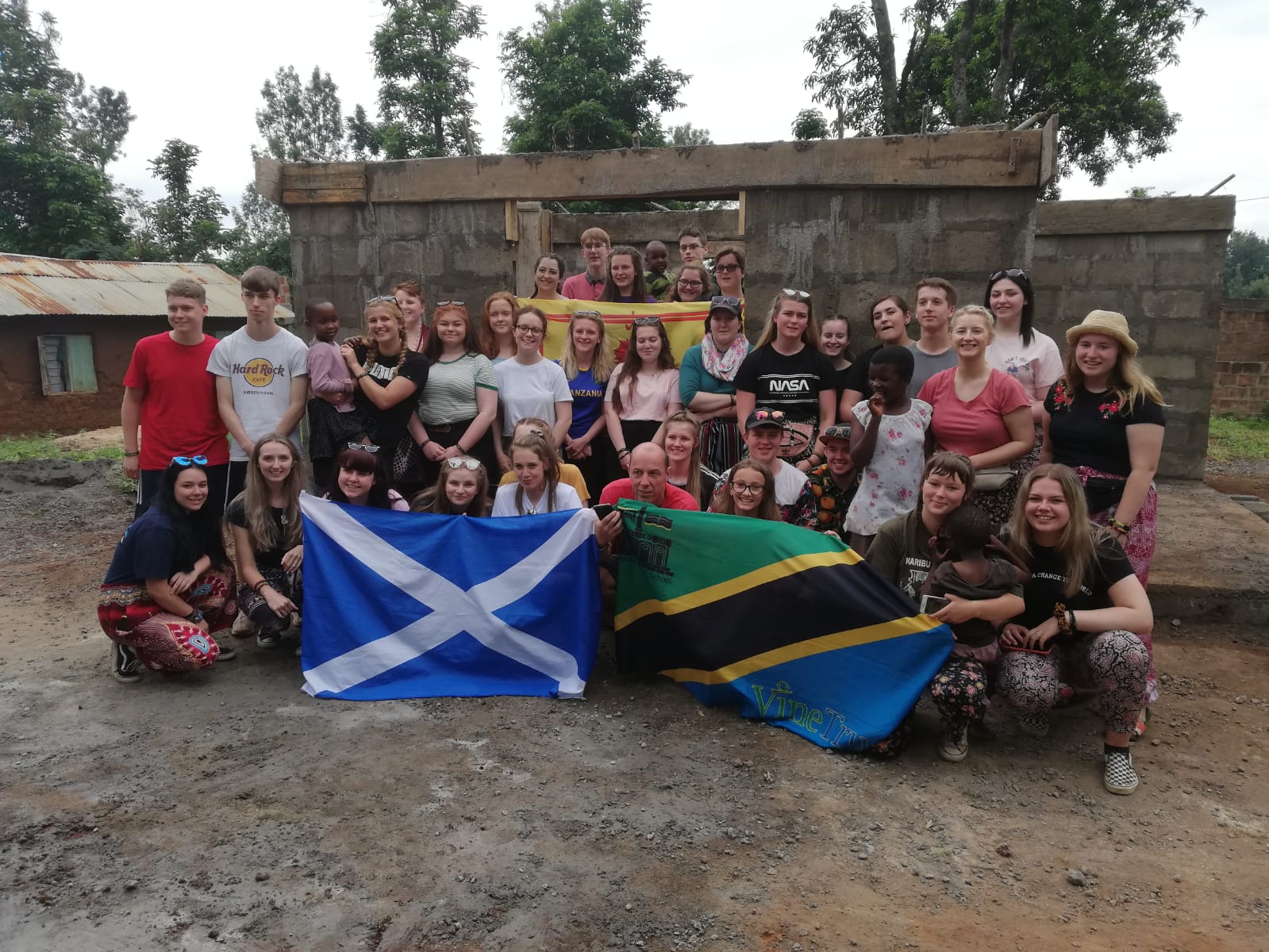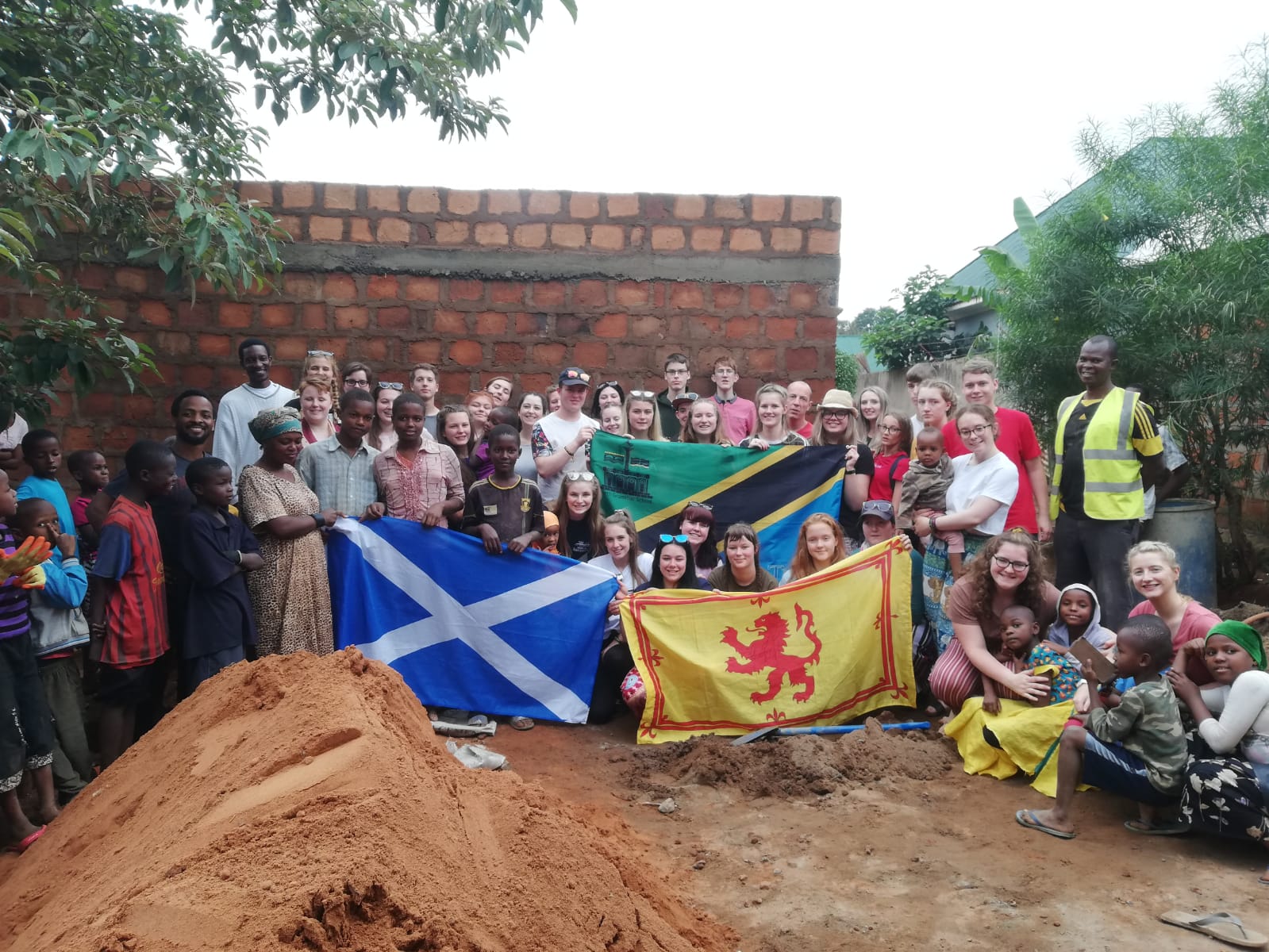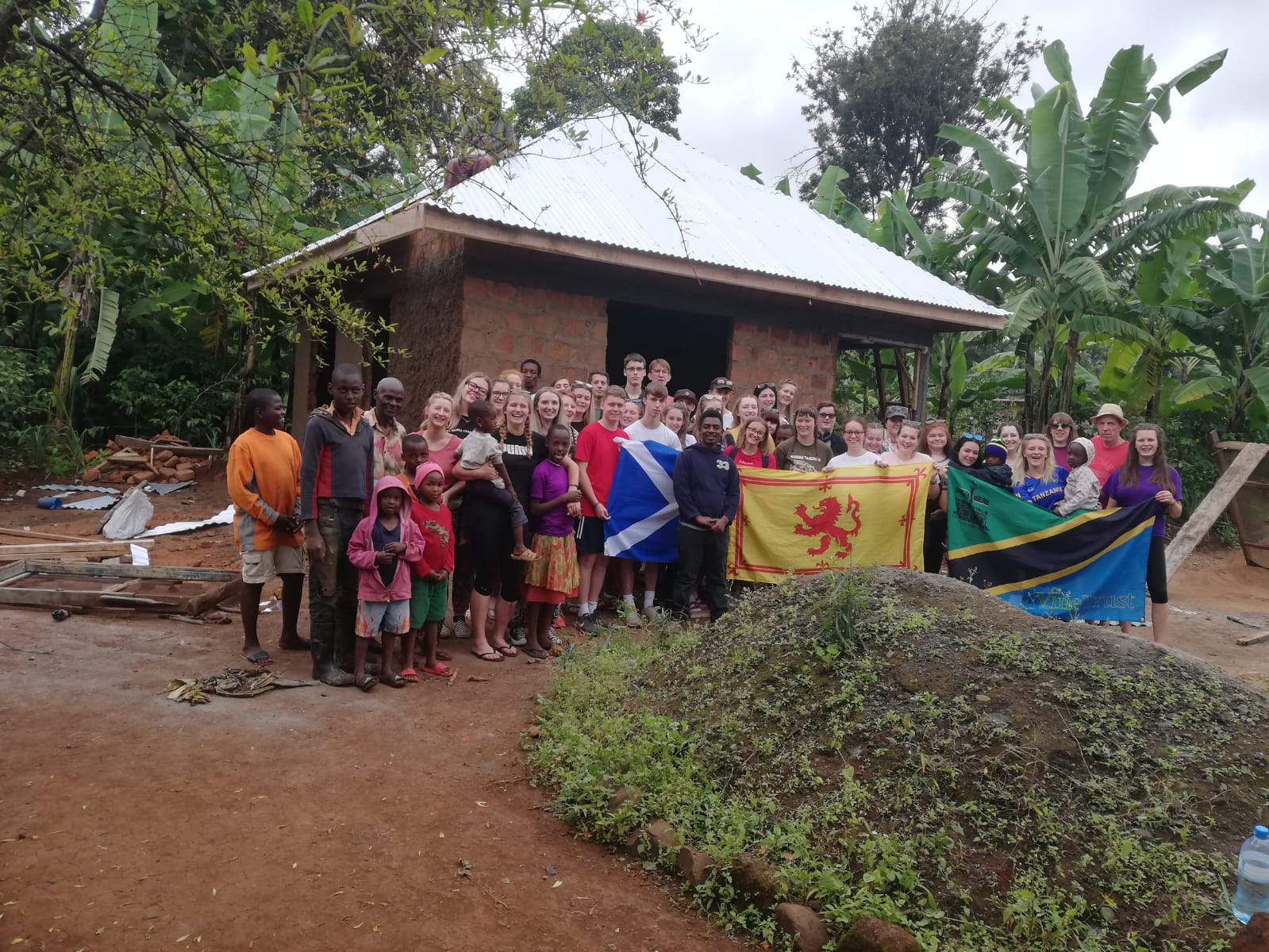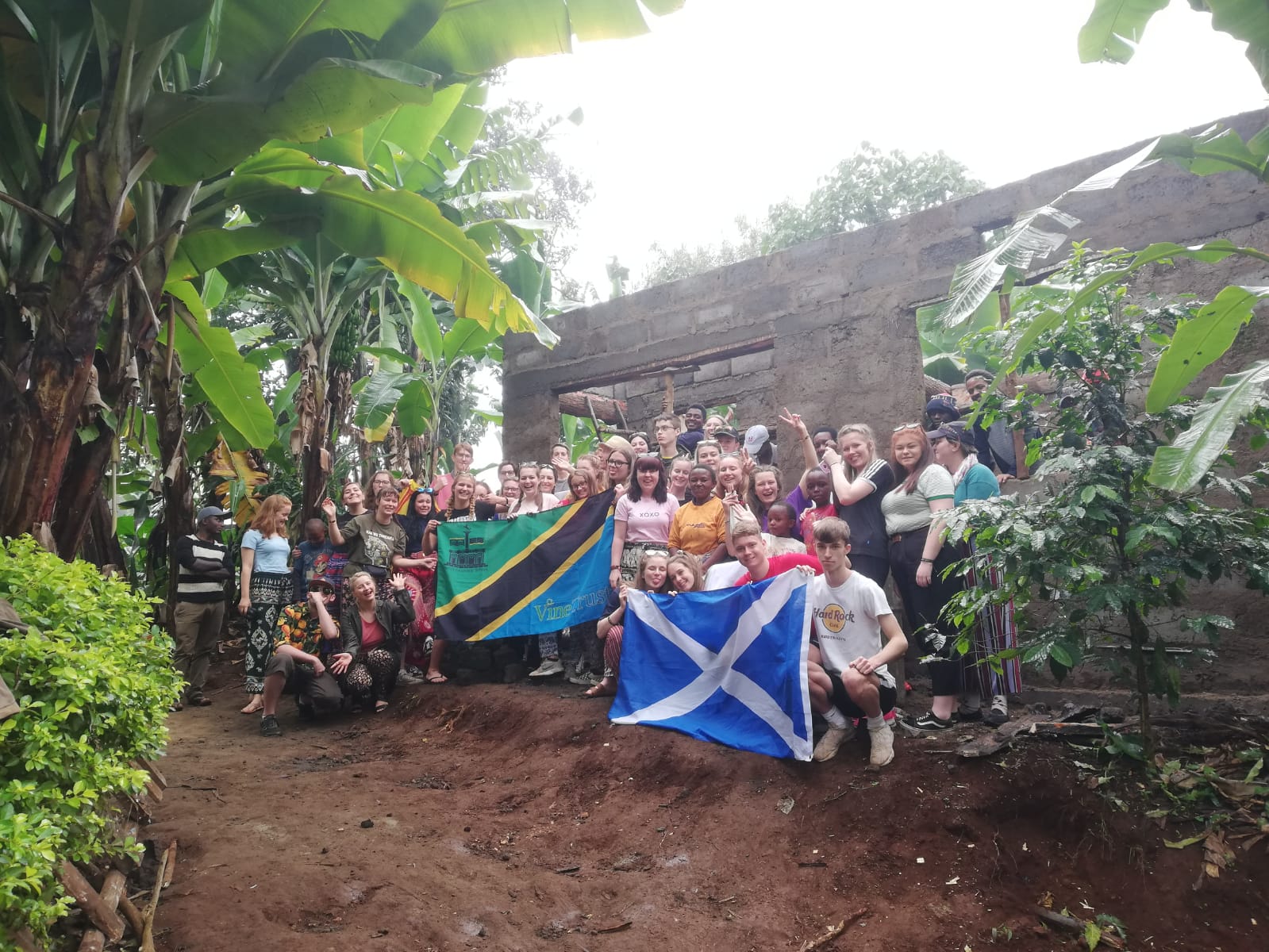 We headed to Tarangire National Park and managed to see for of the big 5 animals on our first day! We head to Ngororo tomorrow, before heading back to the airport and starting the journey home on Friday!
Thursday 12th September
Our Vine Trust Tanzanian coordinators have been in touch with some great news - the homes of Baraka, Joshua, Fredrick and Dennis are now complete!
The handover ceremonies were joyous occasions with lots of singing and dancing. The ceremonies were attended by TAWREF, local community leaders, neighbours, family, friends, and our Tanzanian Vine Trust team.
Our Perth Grammar & Arran High team were delighted to hear the news and see pictures of Baraka, Joshua, Fredrick and Dennis outside their new homes.