Connecting People to Change Lives.
Vine Trust is an international development charity that works with long-term Peruvian and Tanzanian partners as they strengthen health systems and implement construction projects in isolated and vulnerable communities in the Amazon and on Lake Victoria.
Not only do we support these existing programmes and projects, but we also work with them to create empowering learning opportunities and transformative experiences for volunteers through:
running medical expeditions aboard the medical ships, enabling volunteers to play a role in providing primary care to isolated communities as part of our in-country medical programmes.
coordinating building expeditions in Tanzania, allowing volunteers to experience the benefits of community empowerment projects first-hand.
sending school expeditions to Tanzania, facilitating opportunities for high school students to see sustainable international development practices in action.
Branches Lead to Roots
We can trace the roots of Vine Trust back to a shop called Branches, which was opened in the 1980s in Bo'ness as a response to the famine in Ethiopia.
This not-for-profit gift shop funded the initial donation for the charity and continues to support Vine Trust to this day.
Since 2001, our in-country medical programmes have provided over 2.5 million consultations for members of isolated communities in the Peruvian Amazon and on Lake Victoria, while our partners Tanzania Women Research Organisation (TAWREF) have built over 140 new homes for vulnerable families.
Vine Trust is built upon the strength of our connections, and we're hugely grateful to the partners and supporters who have been a major part of our story so far and will continue to help us write it going forwards.

Support Us
Help us to connect people to change lives by:
volunteering on one of our Building, Medical or School Expeditions to Tanzania or Peru
donating funds towards the life-saving work that our in-country partners' programmes do in isolated communities
sponsoring specialist medical equipment for our in-country programmes' medical ships
offering specialist advice or technical expertise to support our work - Contact Us
Keen to Get Involved?
Challenge yourself to play a supporting role as you engage with and learn from the work that our in-country partners are doing to empower vulnerable and isolated communities in Tanzania and Peru.


Building Expeditions
We run Building Expeditions to Tanzania, enabling volunteers to engage with local community members and in-country projects to experience sustainable development practice in action.
Each of the constructed homes that our partners Tanzania Women Research Foundation (TAWREF) builds in and around Moshi will help to provide a newfound security and hope for the future for the children and guardians identified as most at risk by the in-country charity.
Since our partnership began, TAWREF's in-country team has constructed over 140 homes, and our volunteers have been connected with local community members to learn more about their role in the global community.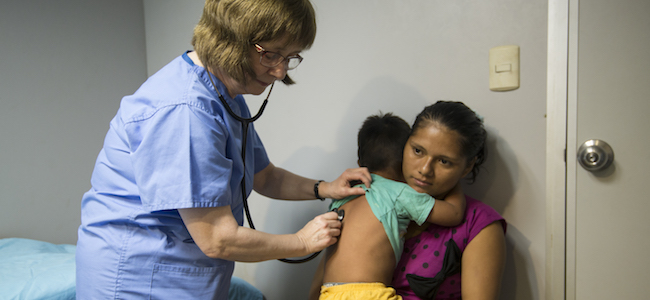 Thank You
Thanks for taking an interest in Vine Trust. We're incredibly passionate about working with our in-country partners to connect people in ways that change lives for the better.
We are always keen to hear from you. If you'd like more information about our in-country partners, or any of our projects, please get in touch!
School Expeditions
Vine Trust works with our partners in Tanzania to support UK school expeditions to Moshi in the Kilimanjaro Region. Students will take charge of their own fundraising process before heading to Tanzania for two weeks, where they will experience how our in-country partners work with local leaders and neighbours to develop and implement strategies for community empowerment.
While in Tanzania, students will also meet and engage with the local families that this organisation helps to support and immerse themselves in the natural beauty and fascinating history and culture of the surrounding area.
These expeditions have the potential to be life-changing and transformative experiences, challenging students' socio-cultural outlooks and informing perspectives on the nature of global citizenship.
Whilst students can gain new perspectives on the benefits of sustainable international development practices, our partners gain new ambassadors and advocates for this form of community empowerment when the volunteers return to the UK.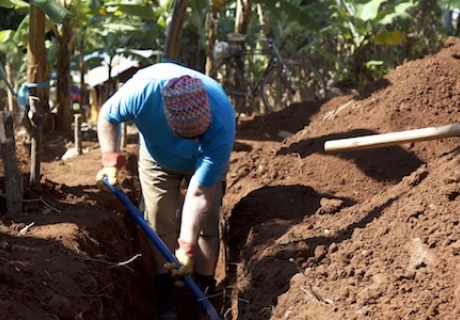 Medical Expeditions
Our medical expeditions are run in conjunction with in-country partners in both Peru and Tanzania. Health care professionals and final-year medical students can work aboard the ships on the Amazon or Lake Victoria to support the exceptional work our in-country medical programmes are doing to provide crucial itinerant medical care to isolated communities who would otherwise not have access to these life-saving services.
You'll have unrivalled access to the mentorship of our in-country medical professionals as they guide you through the process of providing high-quality itinerant health care and health education services to vulnerable communities in these areas.
You'll experience first-hand the positive impact of the community development and empowerment practices that are implemented by our partners, and will also have the opportunity to share medical expertise and experiences with the onboard health care team, both learning from the in-country professionals and imparting your own knowledge when necessary.
Since the inception of the Amazon Hope Medical Programme in 2001, our in-country teams in Peru and Tanzania (with the support of our medical volunteers) have provided over 2.5 million health care consultations to some of the world's most vulnerable and isolated people.