Thursday 25th July
All the volunteers arrived safely yesterday. Today has been about acclimatising, getting money changed and a team orientation meeting. A trip to the market this afternoon proved to be an exquisite assault on all our senses! The hustle and bustle, colours, smells, sounds and happy greetings and smiles from the locals were a wonderful introduction to life in Tanzania.
Later, we were privileged to meet Mama Defrosa and her team at the TWAREF headquarters. Our welcome consisted of warm hugs and handshakes and songs beautifully rendered by the staff. It was a a very humbling experience to be showered with thanks and helped us, as volunteers, to realise the role we will be playing in the bigger picture.
Tomorrow the building of house number 132 will commence!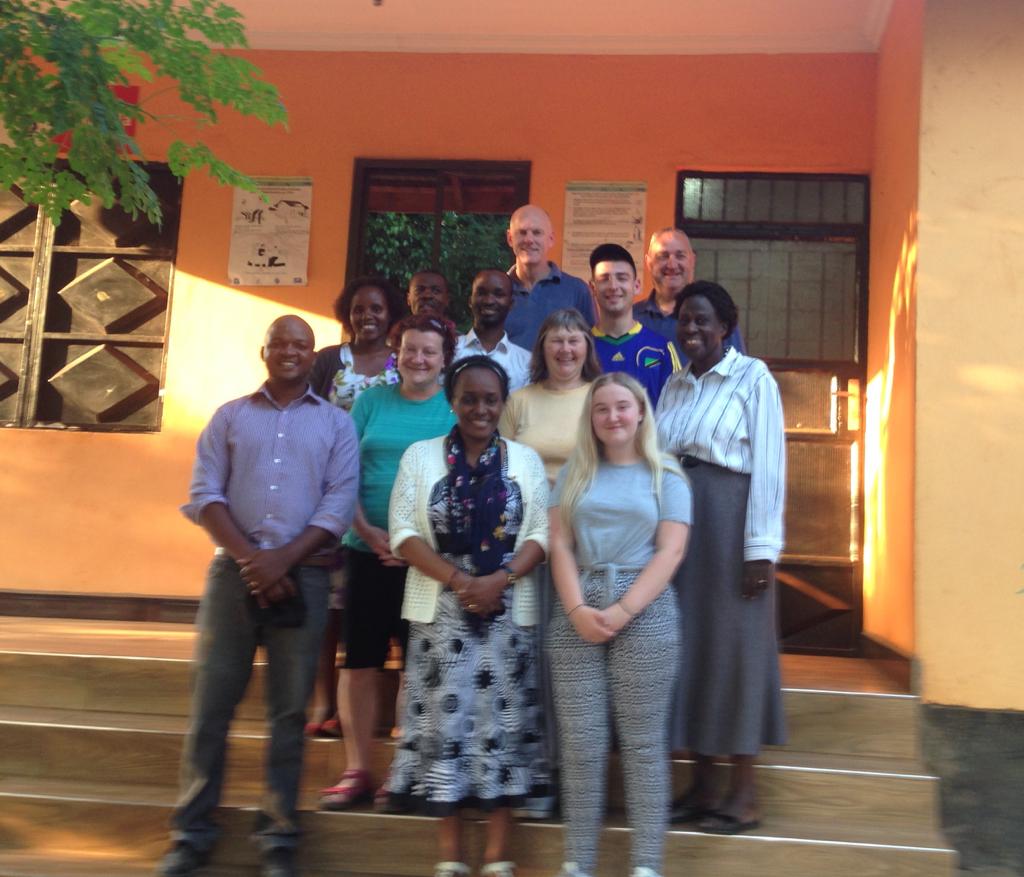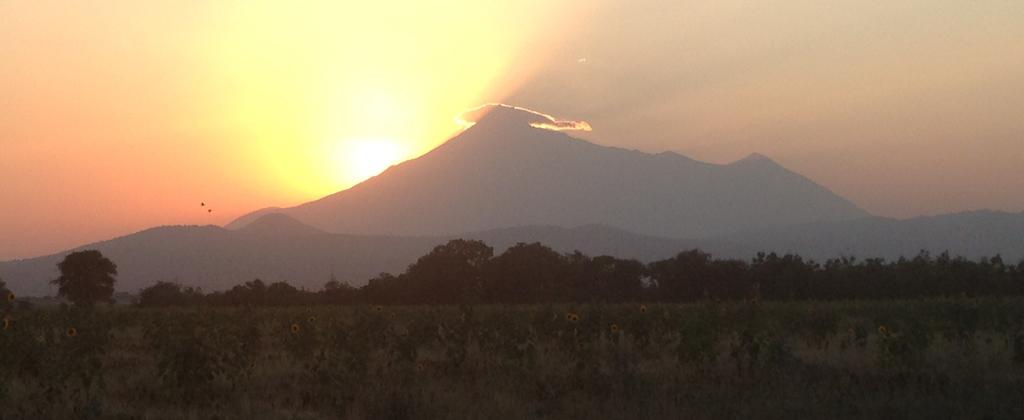 (Pictured above: Sun setting behind Mount Meru)
Friday 26th July
After a team meeting and safety brief, we headed off to the building site. The plot had already been marked out by the local team. We were privileged to meet Mama Zainabu, for whom we are building a house. She welcomed us and spoke so positively about the impact that her new home will have for her and her children. The foundations will be completed today. We have been joined on site by several members of the local community who are helping with digging. There has been much singing, enthusiasm and an overwhelming sense of positivity and joy today.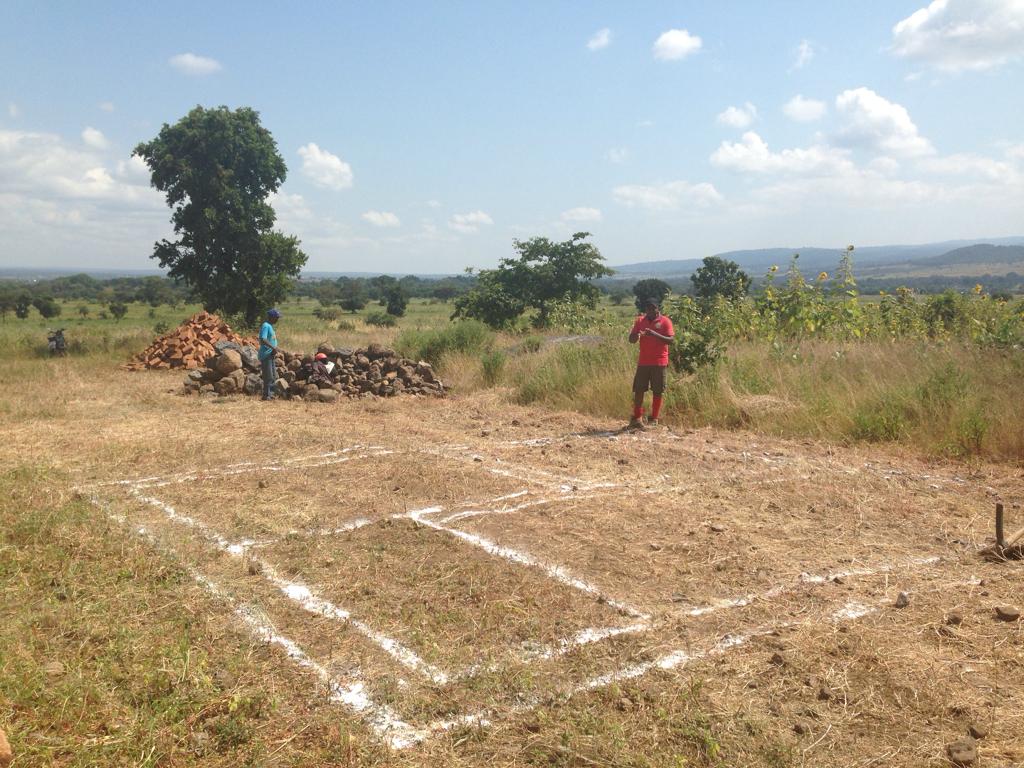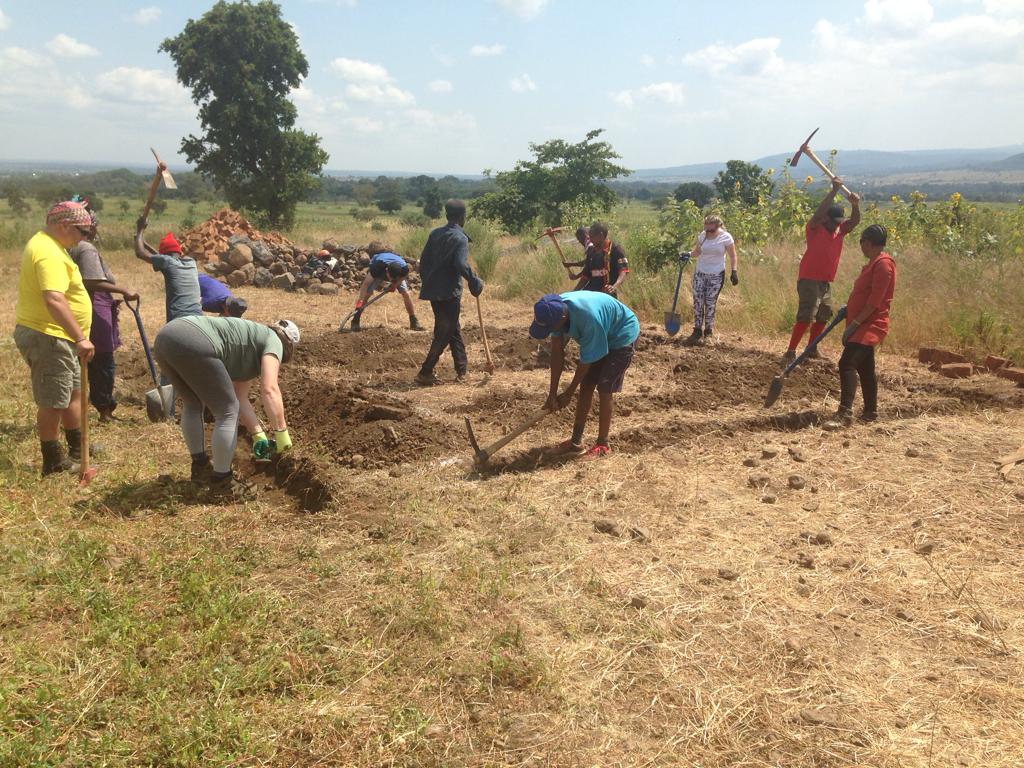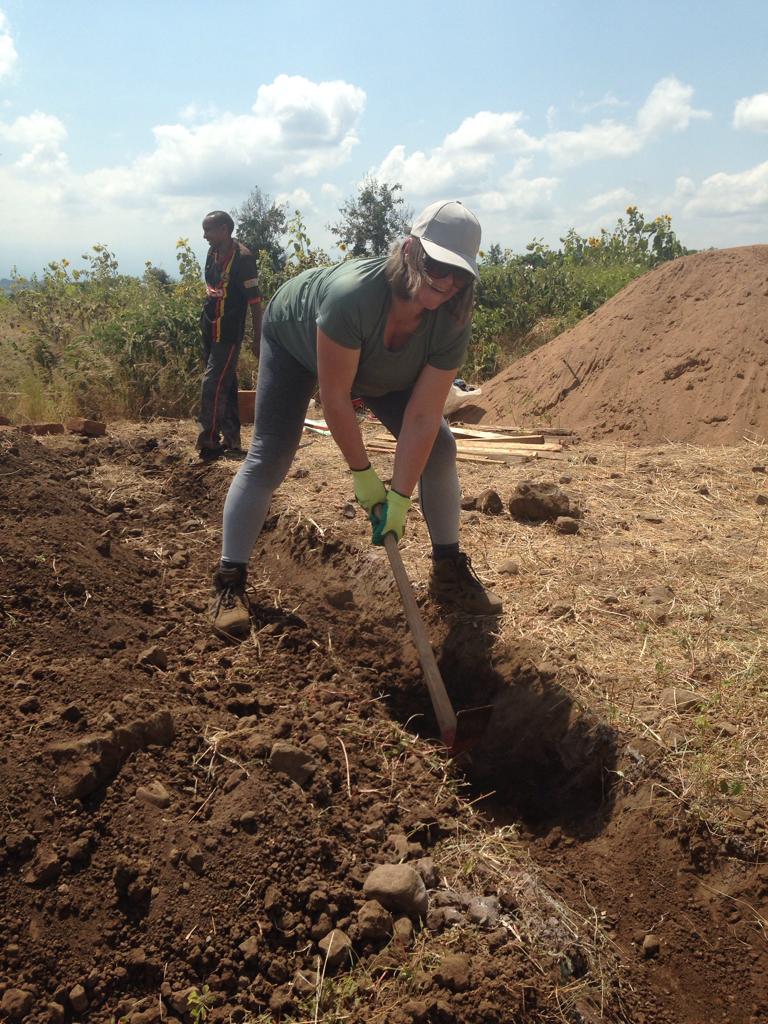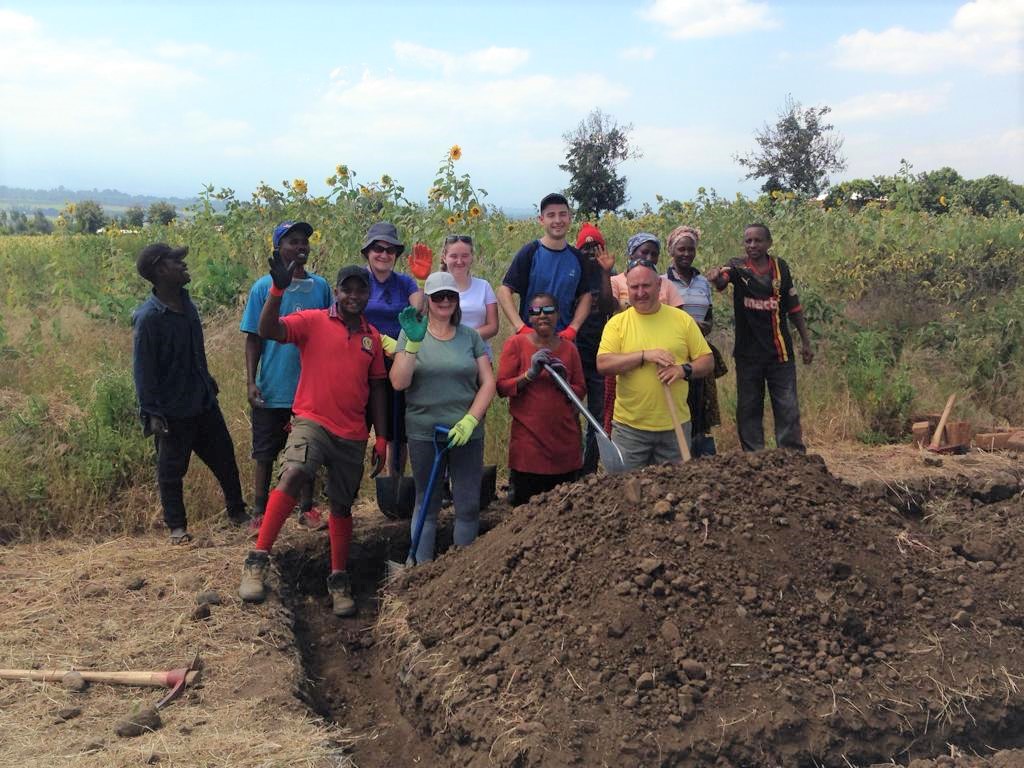 Saturday 27th July
This weekend has been action packed. Saturday we were on site for the whole day. The progress we have made has amazed us all. The individual team members have found their strengths - be it water collecting, shovelling, using a pickaxe and laying bricks. The evening was rounded off with a lovely meal at a restaurant in Moshi.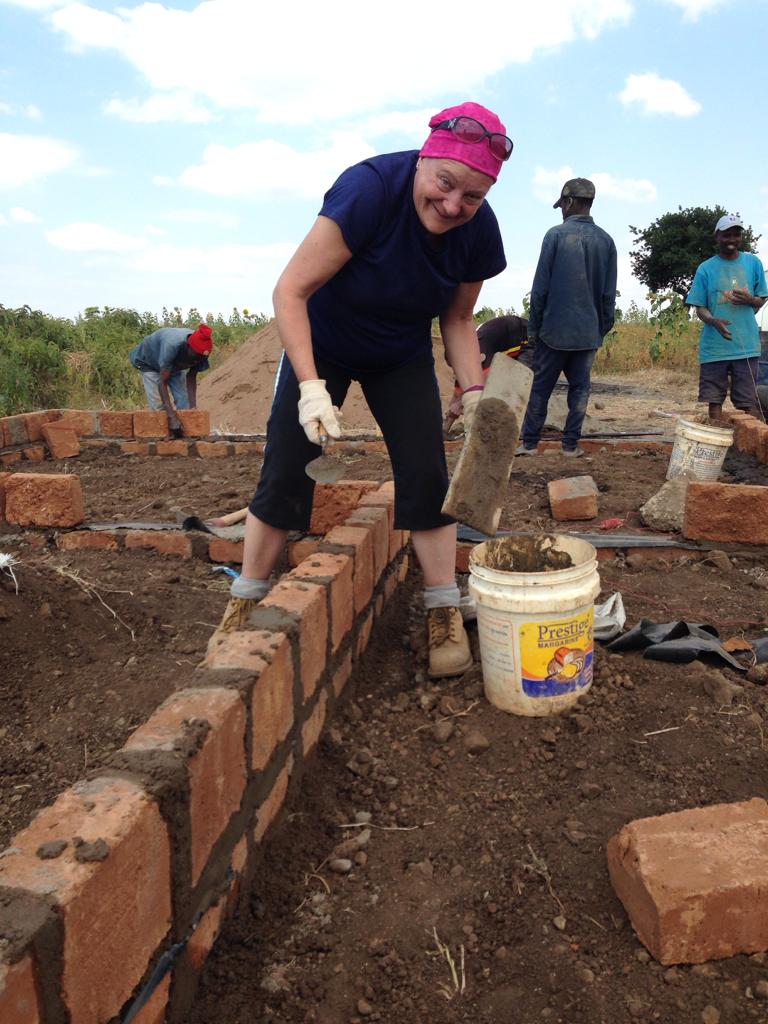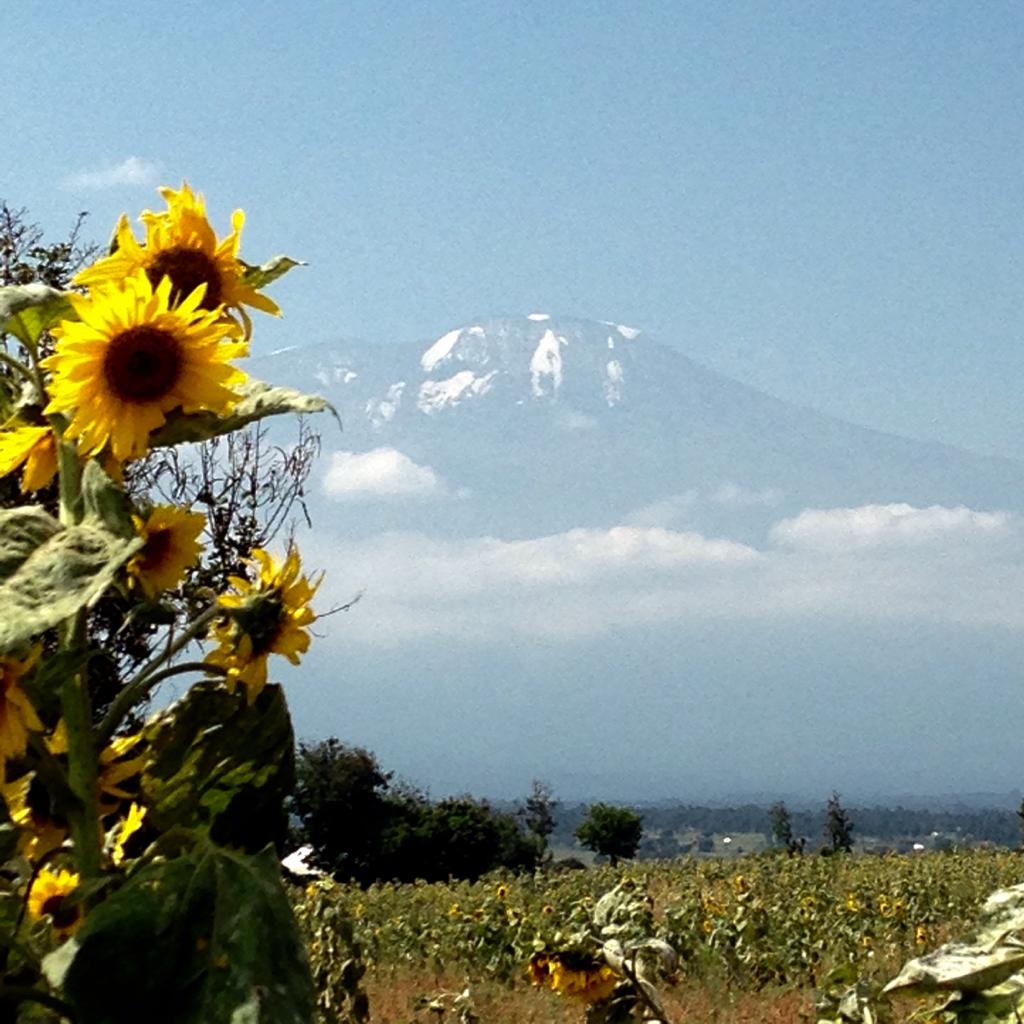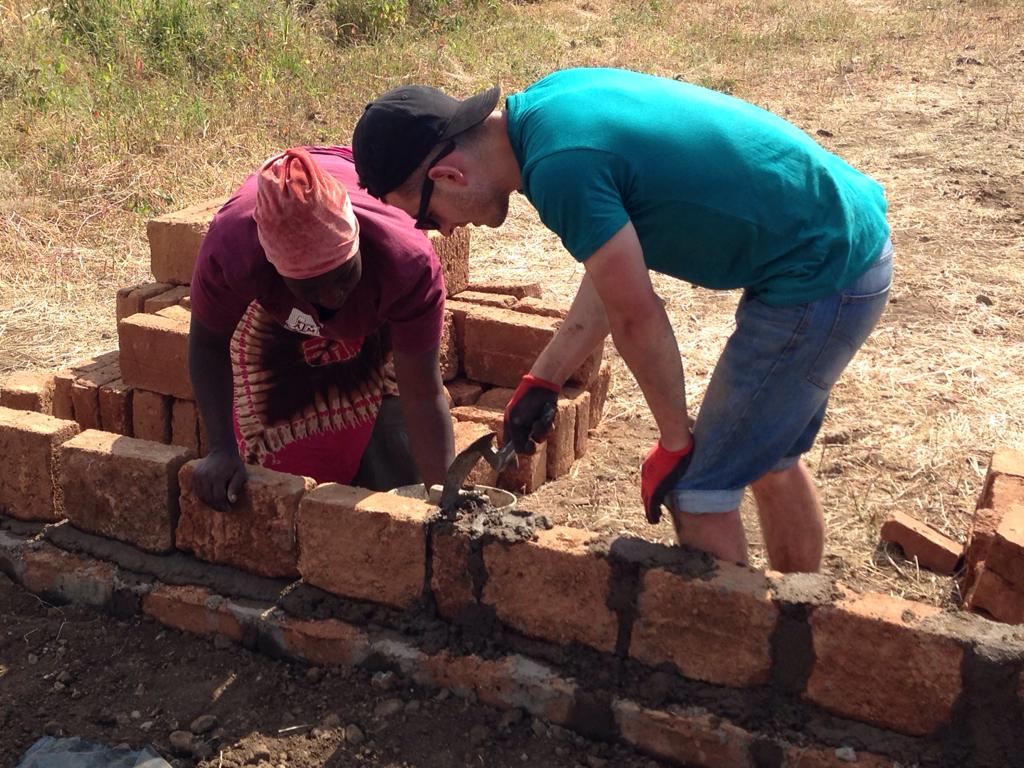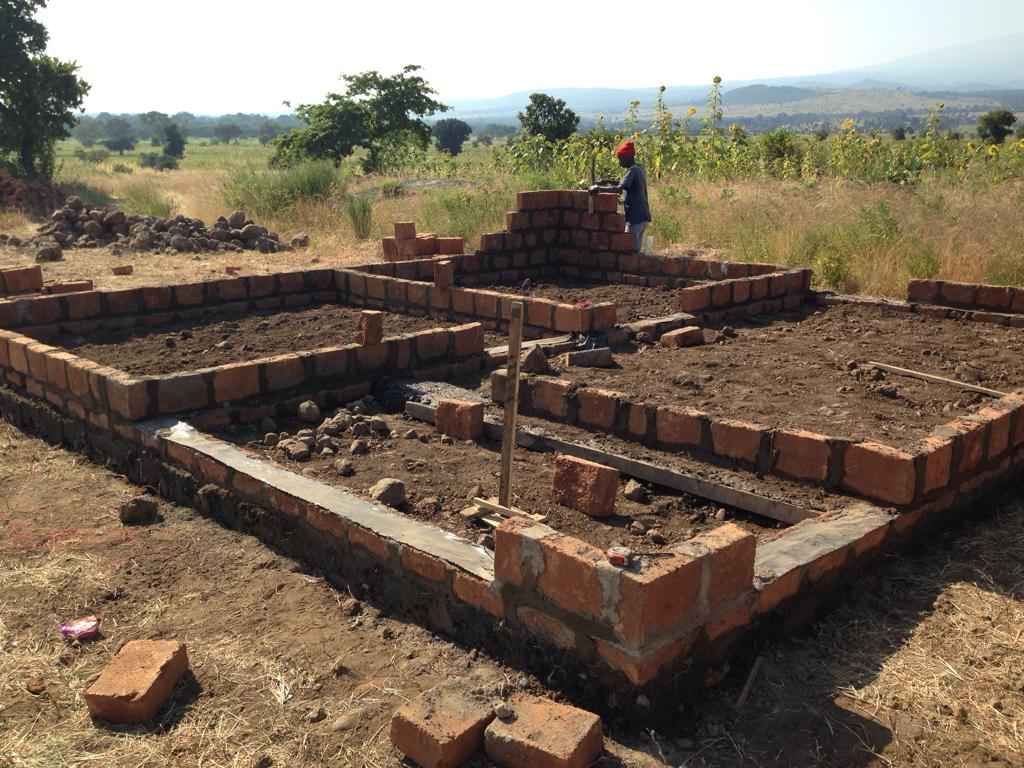 Sunday 28th July
On Sunday we attended church and enjoyed the uplifting singing and dancing and the warm welcome extended to us by the congregation. After lunch we headed to Materuni where we roasted, ground and then drank coffee. This was followed by a trek to a beautiful waterfall. We were accompanied by many local families, all dressed in their Sunday best clothes.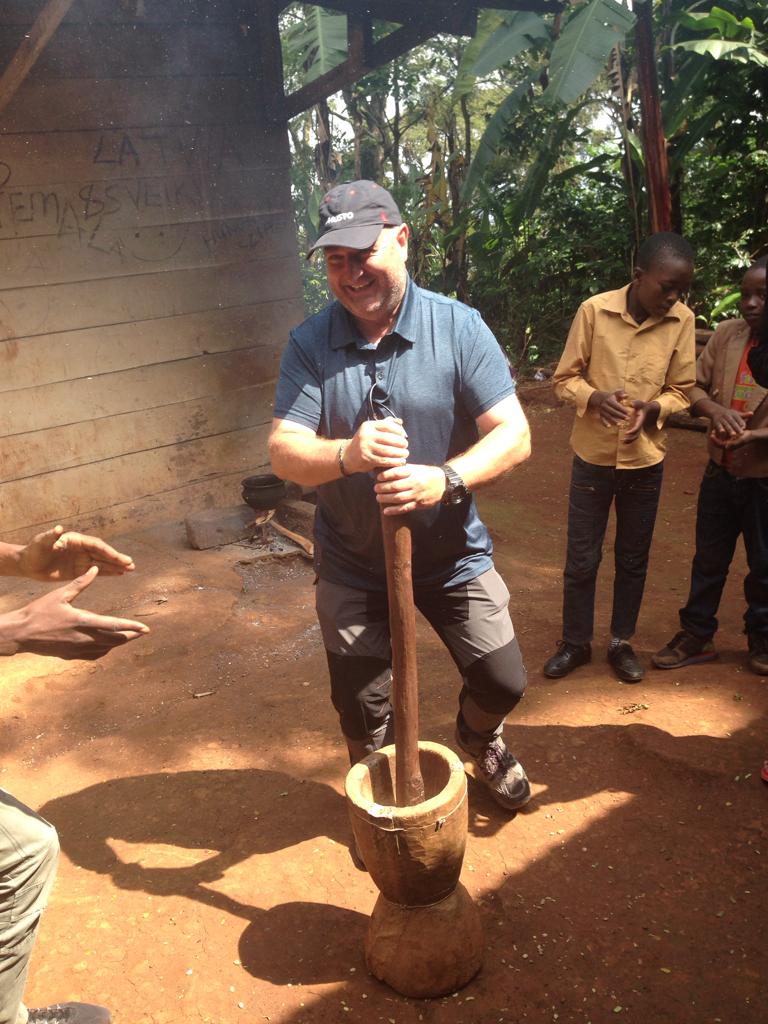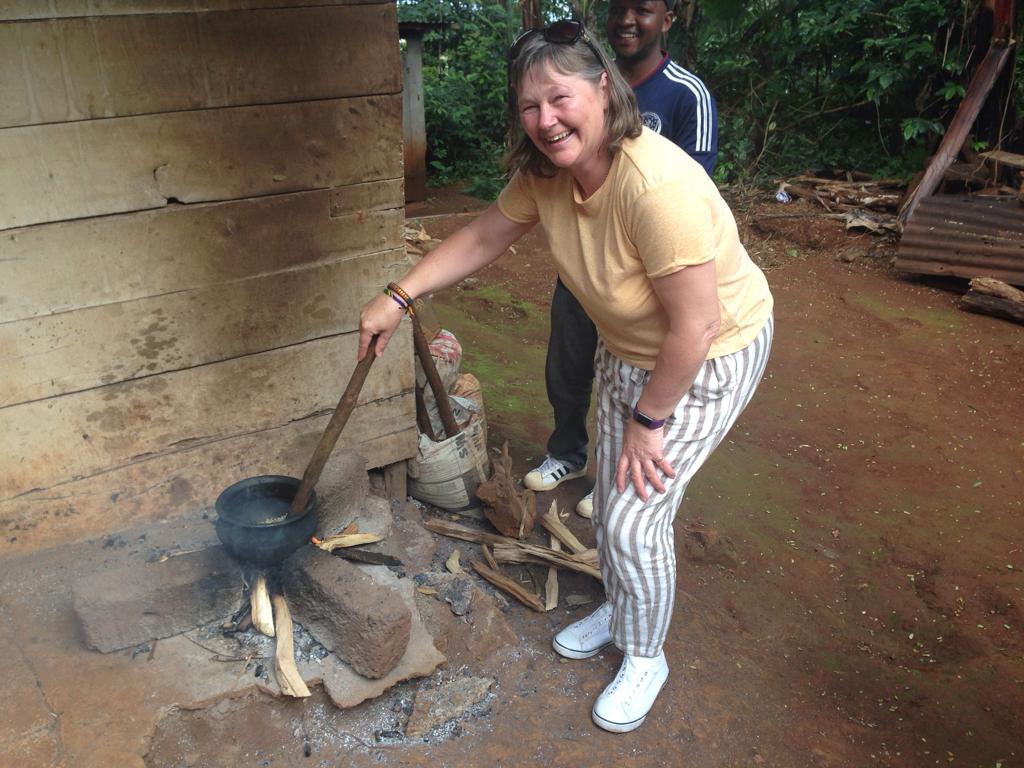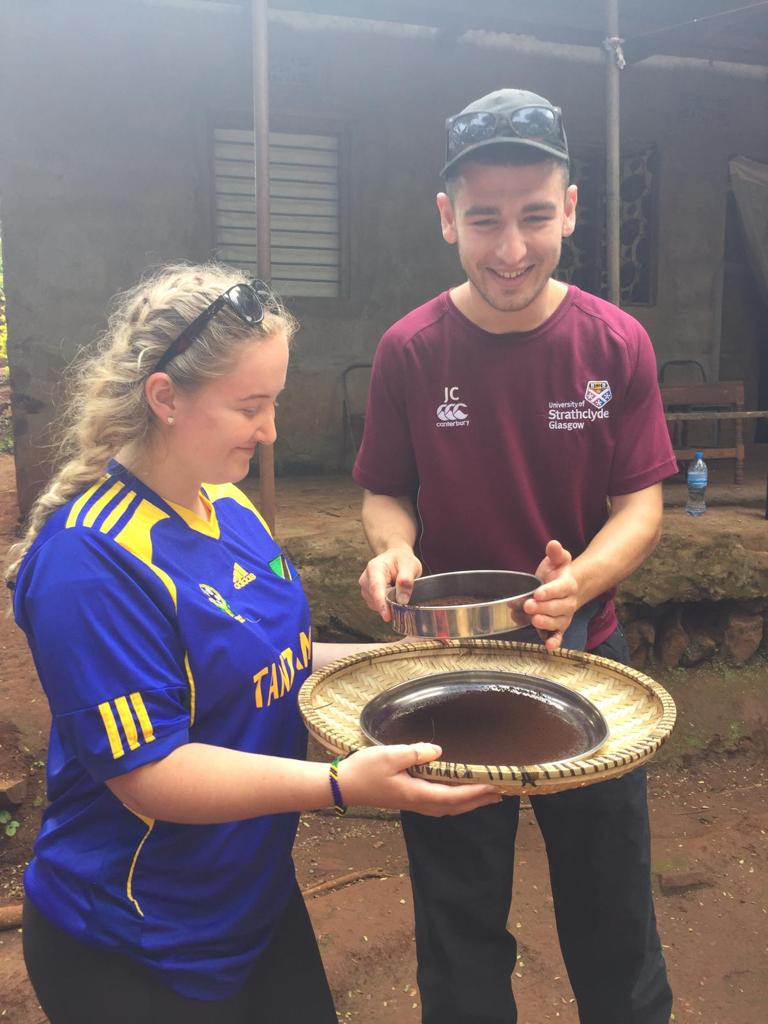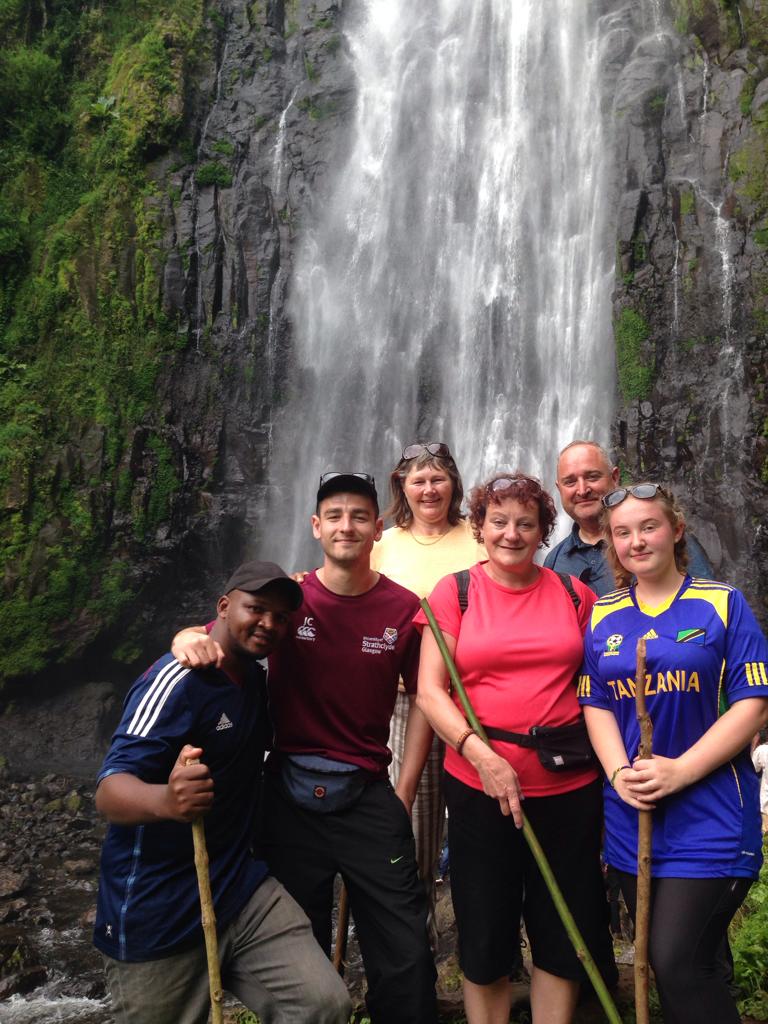 Monday 30th July
Today was a great day on the building site. We moved 500 bricks as well as collecting copious buckets of water from the stream. On the way back to our hostel we stopped at Kimashuku Orphanage. The timing of our visit coincided with the children arriving back from school. We were greeted with welcome songs. After introductions we went outside to play! The younger children loved using the bubble wands we had brought with us.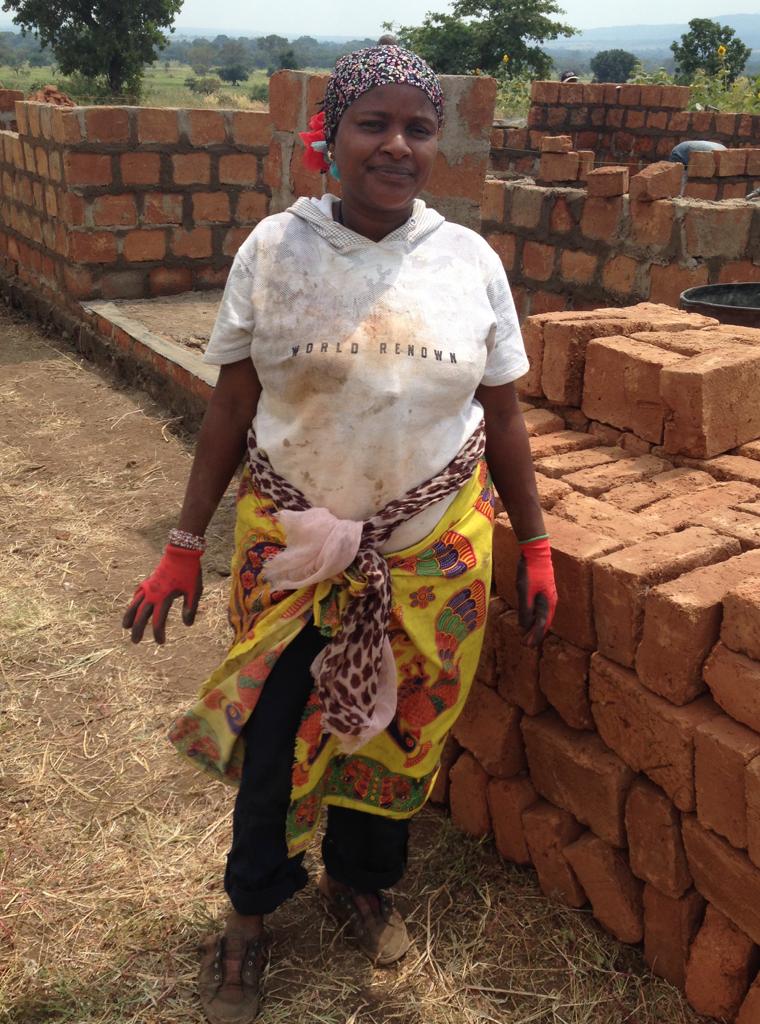 Above: Mama Zainabu in front of what will be her new home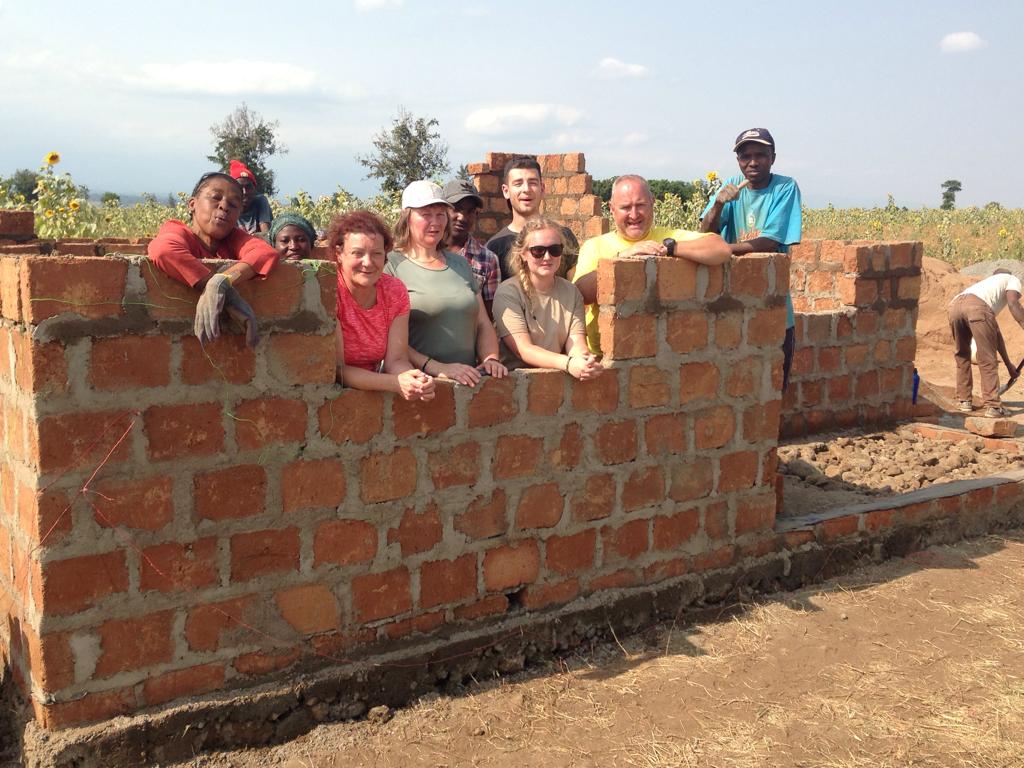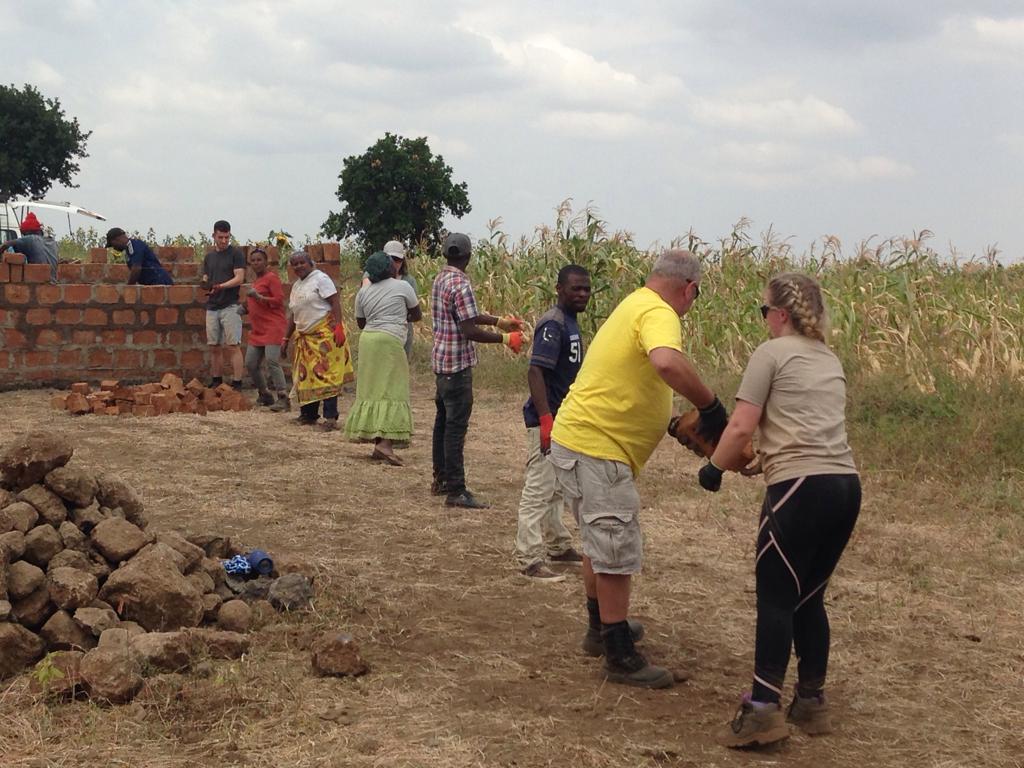 Tuesday 31 July
Today (day 4 on site) has seen even more progress in the build. All 1000 bricks have been moved. The house is now up to lintel level. Mama Zainabu and her friends were on hand to help as well. She brought a basket of ripe avocados for us. They will be enjoyed at breakfast tomorrow. There was a lot of laughter and music as we worked. Some of the team made a start breaking rocks for the flooring whilst others helped to start digging a 3 metre deep hole for the latrine. We will be back on site on Thursday.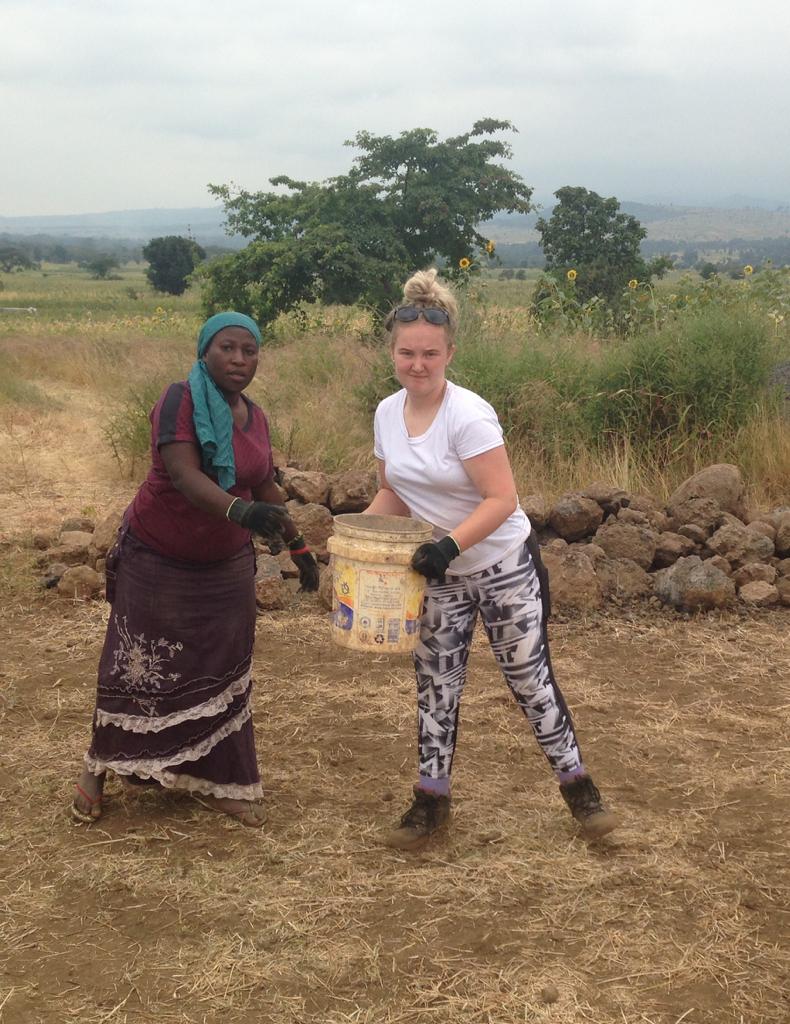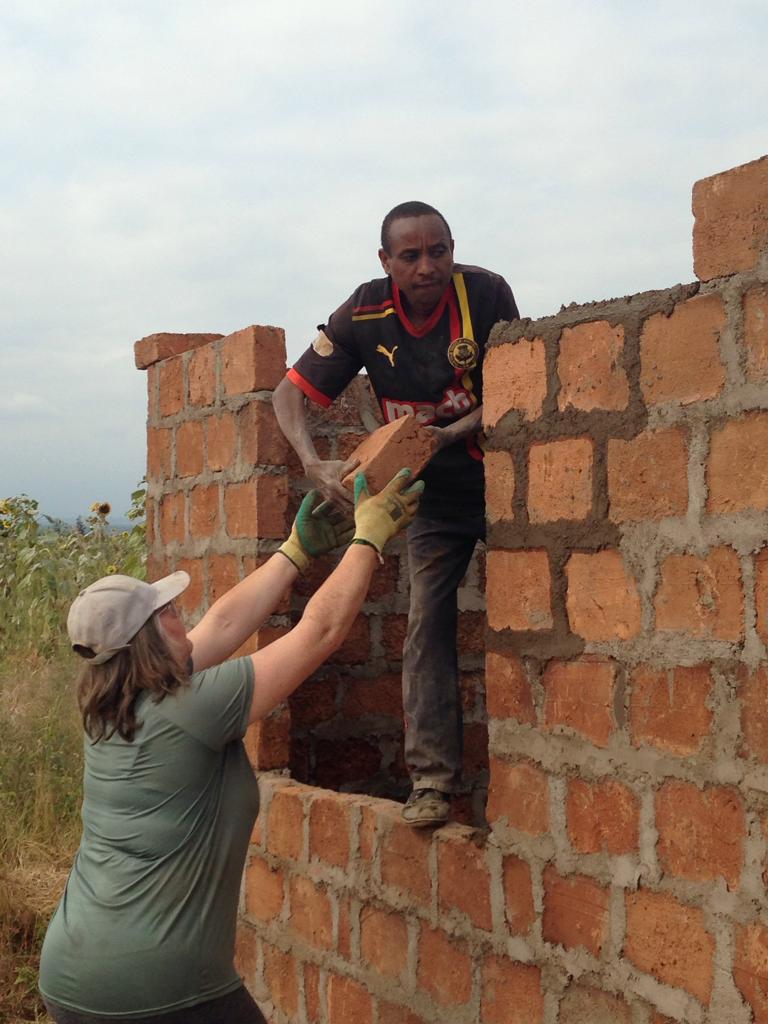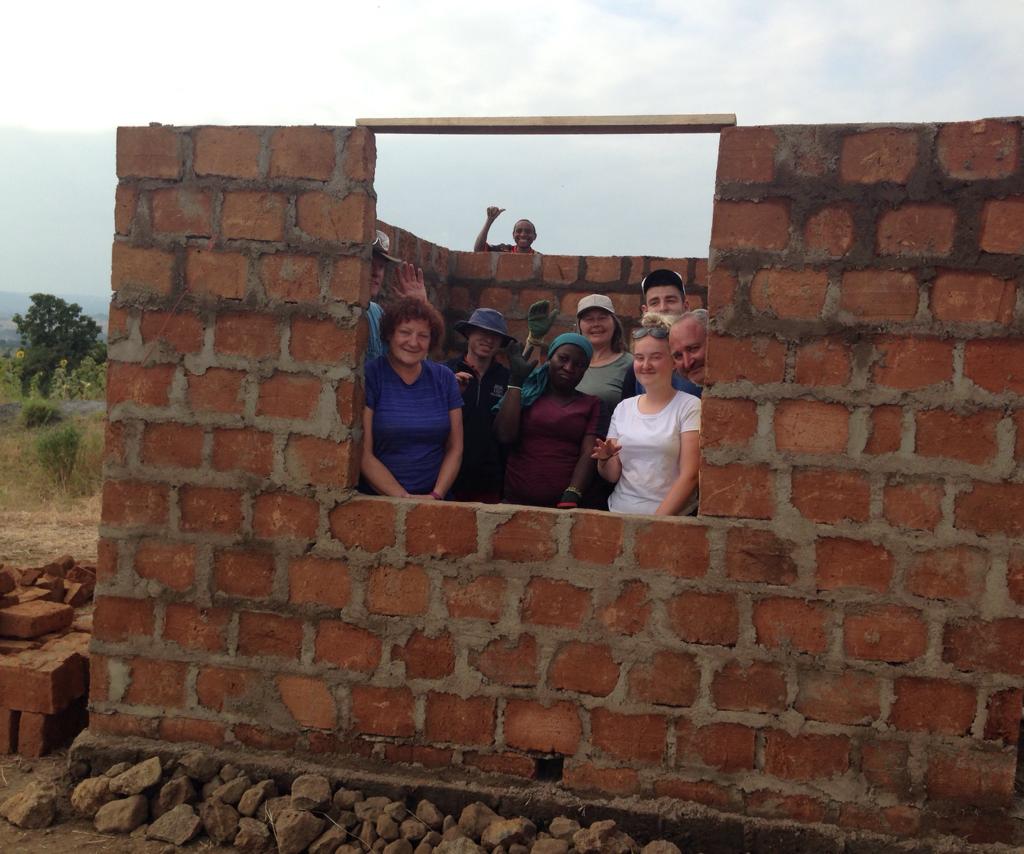 Wednesday 31st July
Today we were honoured to be invited by TAWREF to a home handover. It was a truly amazing experience and made even more emotional by the fact that two of our volunteers have personal links with the new house. One of our team led the Berwickshire High School expedition and another member is the mother of one of those pupils involved in that building project. The whole community came together to witness the cutting of the ribbon and have pledged to support the family in their new future. Seeing a completed home and experiencing the genuine feelings of love and hope has inspired and humbled all of us as we continue with our build tomorrow.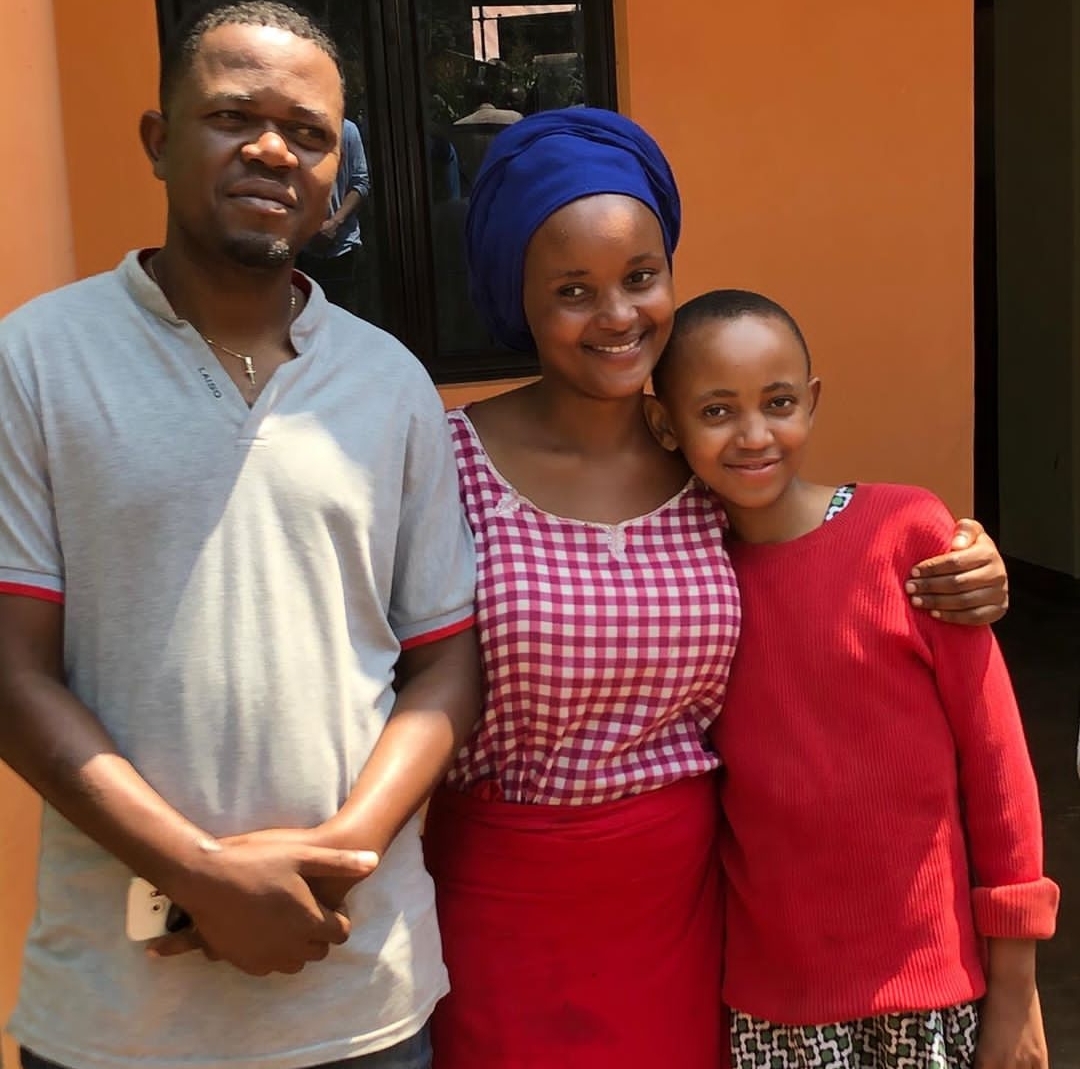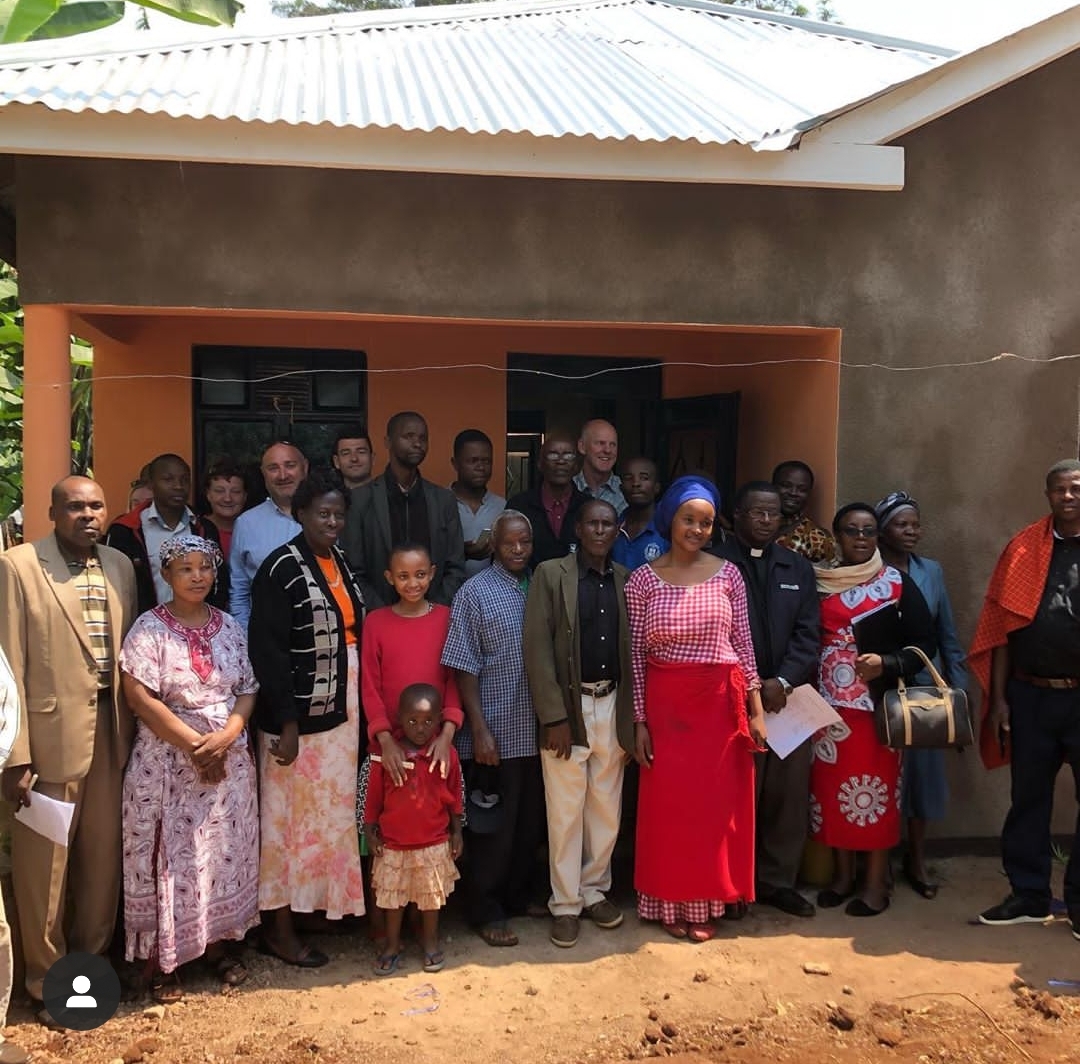 We also visited the Marangu Gate, one of the starting points for climbing Mount Killimanjaro and on the way back to Moshi we visited the orphanage at Njia Panda. It has been a day full of emotions and experiences which will stay with us for a long time.
Friday 2nd August
Yesterday and today were busy days on the building site. There was rock breaking, more water collecting, sand sifting and keeping the walls wet to stop them drying out too fast. On the way back to the hostel yesterday we stopped at Kimashuku orphanage again to hand over a couple of footballs, some stationery and a few other donations. It was fantastic to see how much fun children can have with such simple things. Last night was rounded off beautifully with peppered steak sizzlers at a restaurant in Moshi.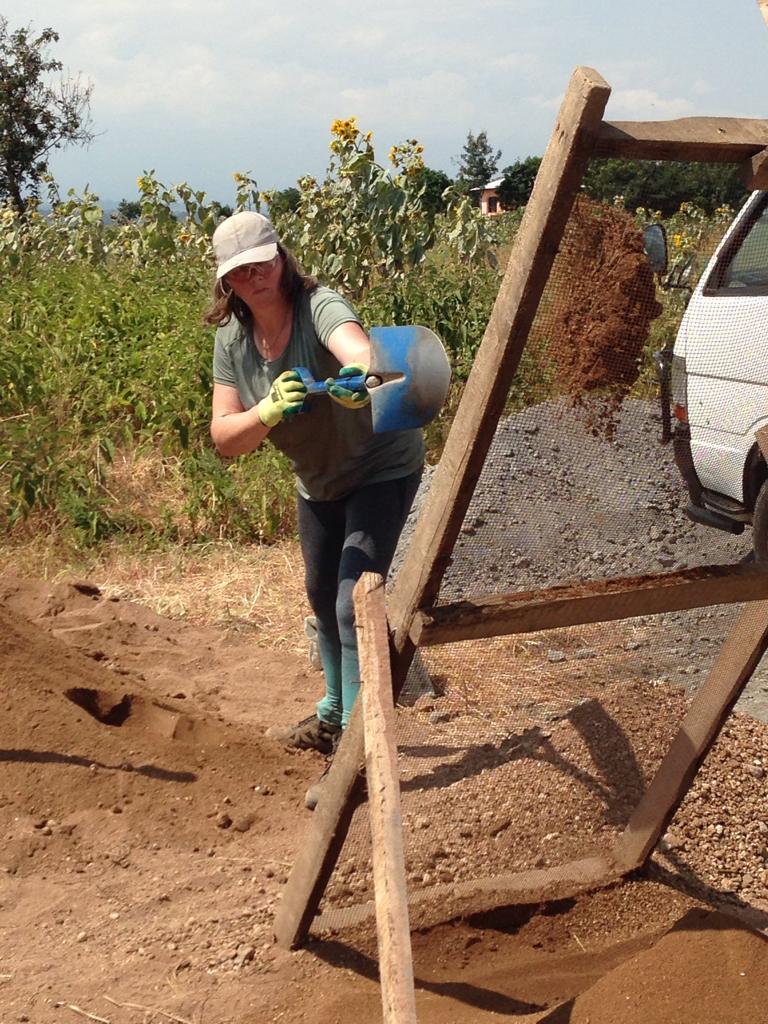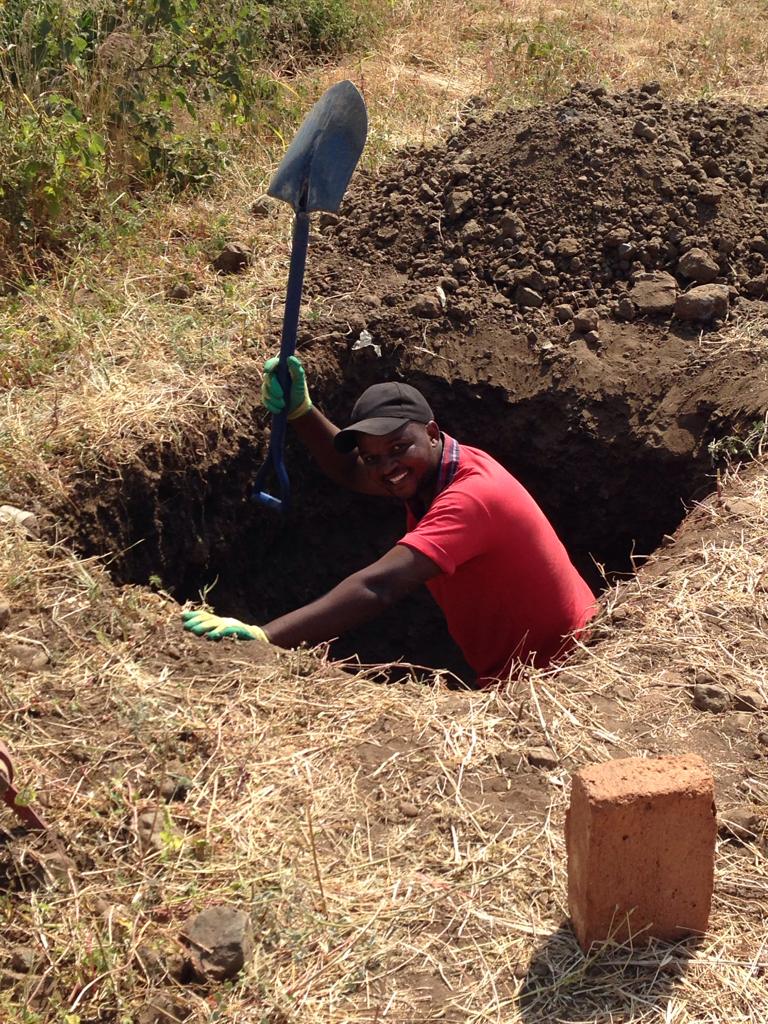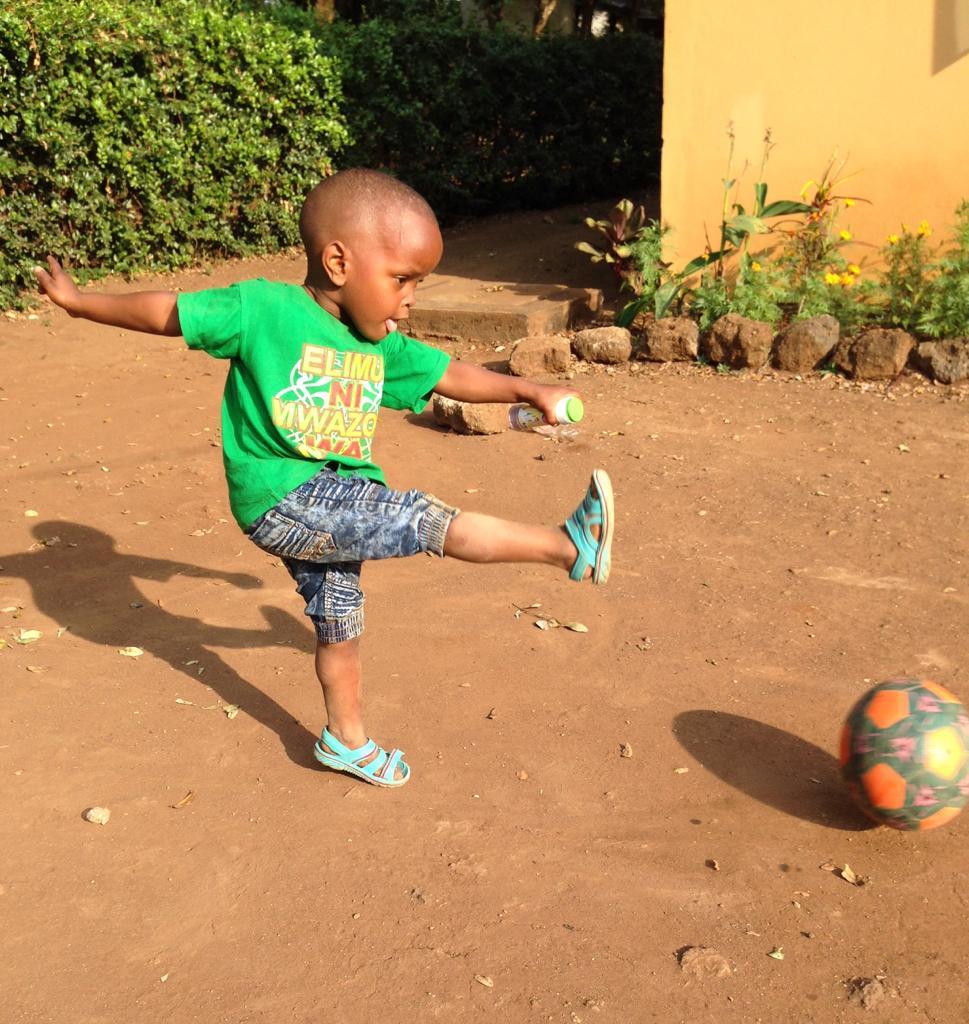 Above: Patrick enjoying a new football at Kimashuku Orphanage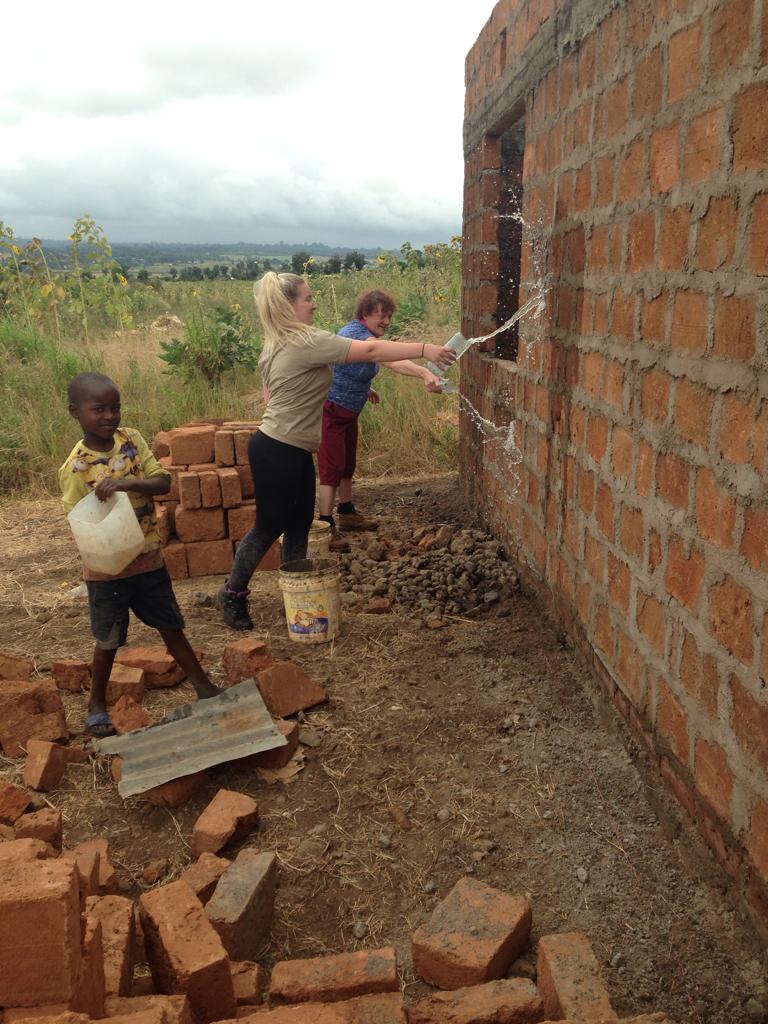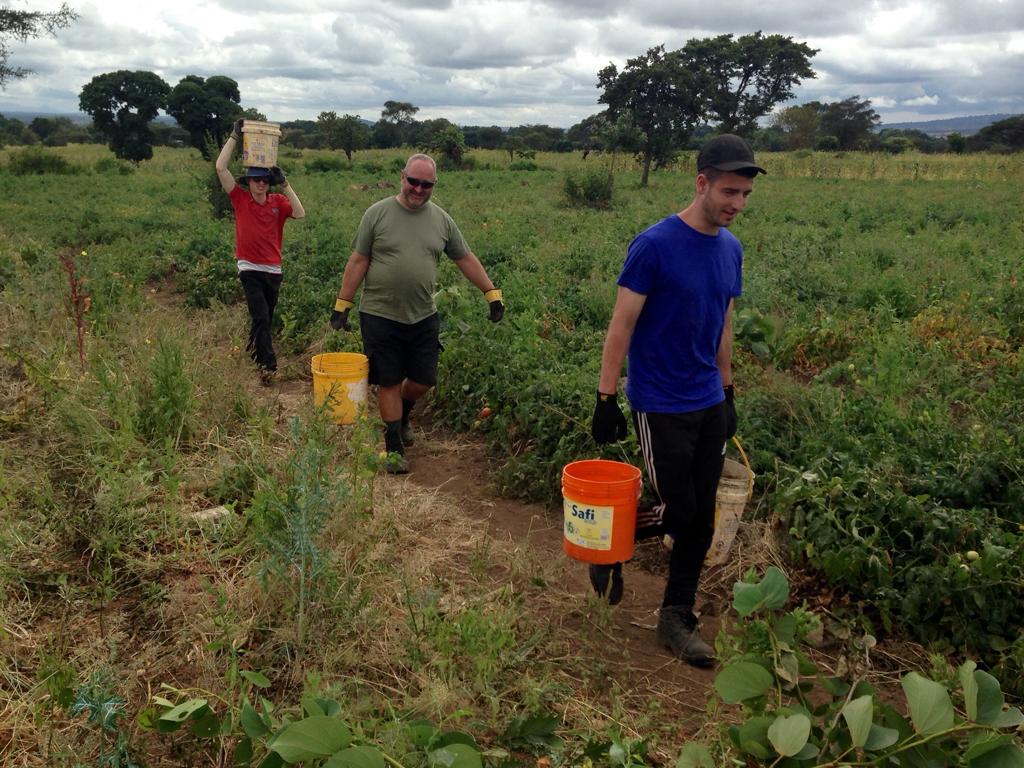 Sunday 4th August
Half of the team went on the optional safari trip at the weekend. The rest of the team visited the Chagga Museum in the north eastern Moshi region. On the way back we visited Stella. Her house was built by the team from Culloden Academy in July 2019. On Sunday we attended church. After church we were invited to the home of one of our fantastic drivers. His family made us feel very welcome and had prepared delicious food for us.
The team re-united on Sunday evening for dinner in the hostel.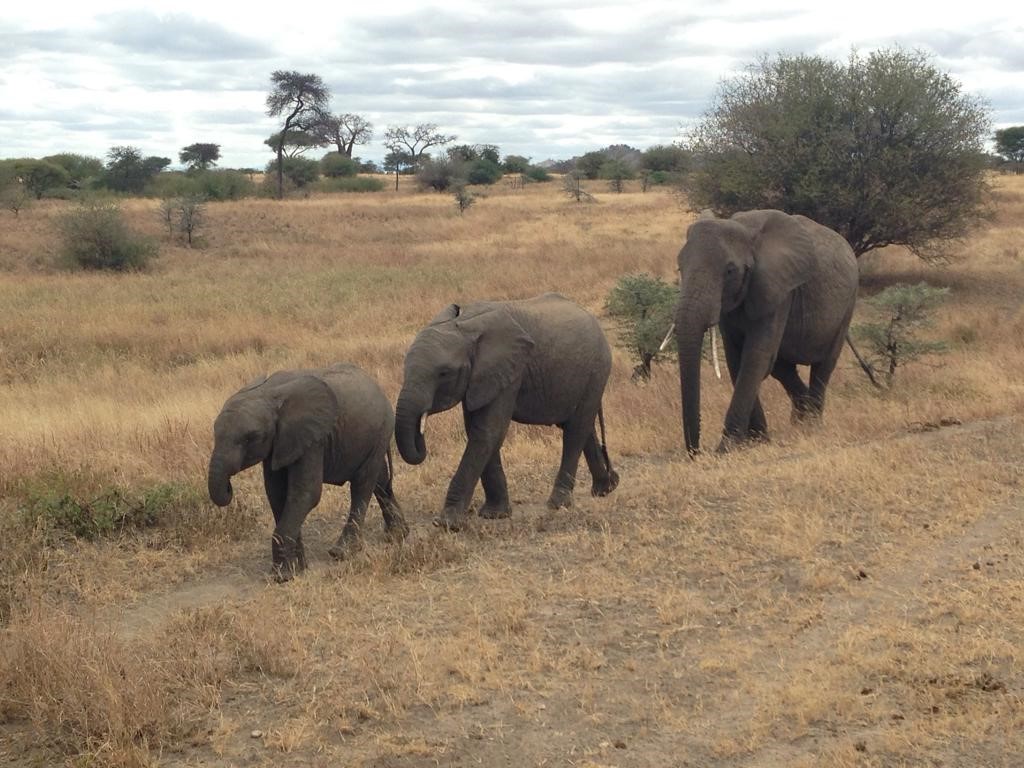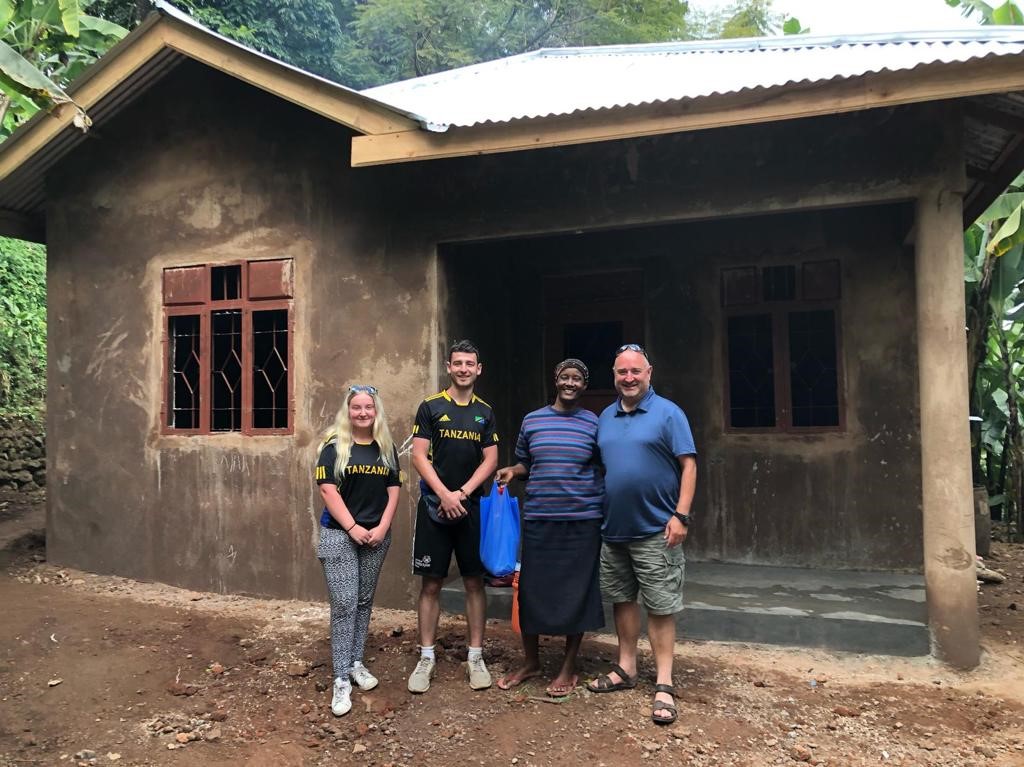 Tuesday 6th August
Today was our last in Tanzania. We made our final trip to the building site and said emotional farewells to everyone. There was laughter, hugs and tears. We handed over donations for the family which they will be able to use in their new home once it is complete. This has been a truly remarkable experience which the group has wholeheartedly embraced. We have been privileged to have met many wonderful people along the way and we are all looking forward to seeing photos of the completed home. We have made so many memories which will stay with us for years to come.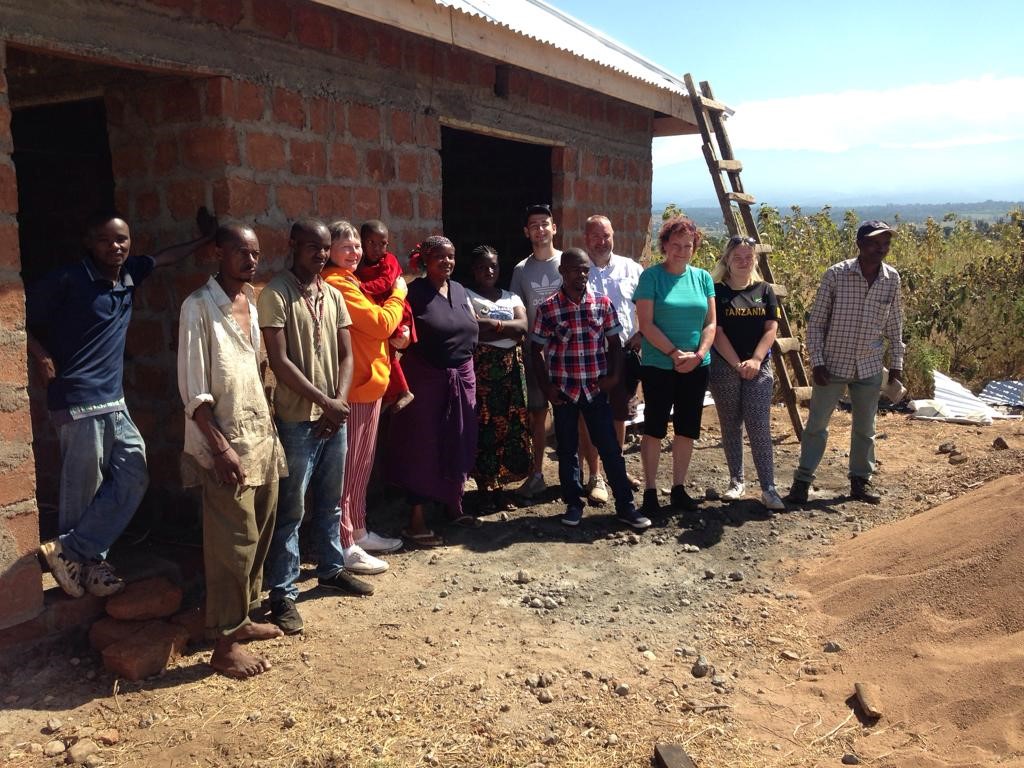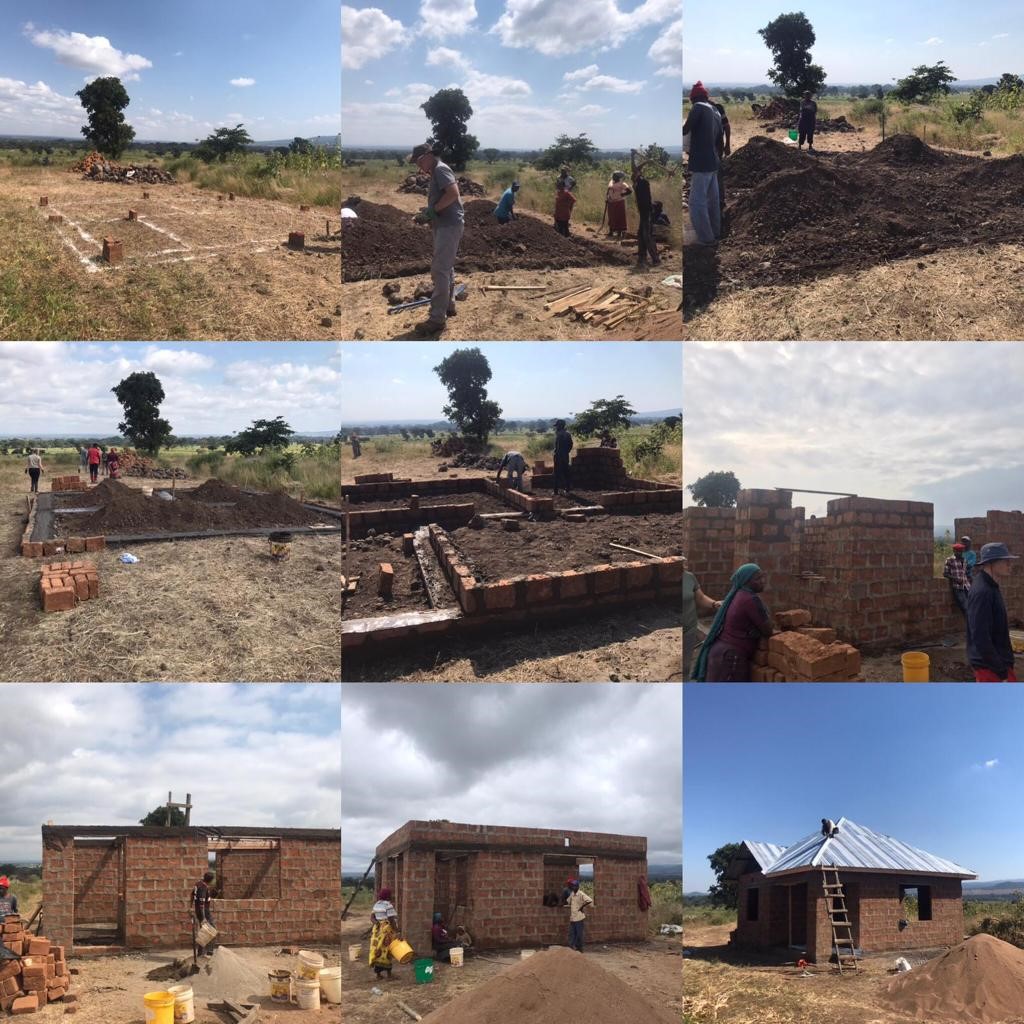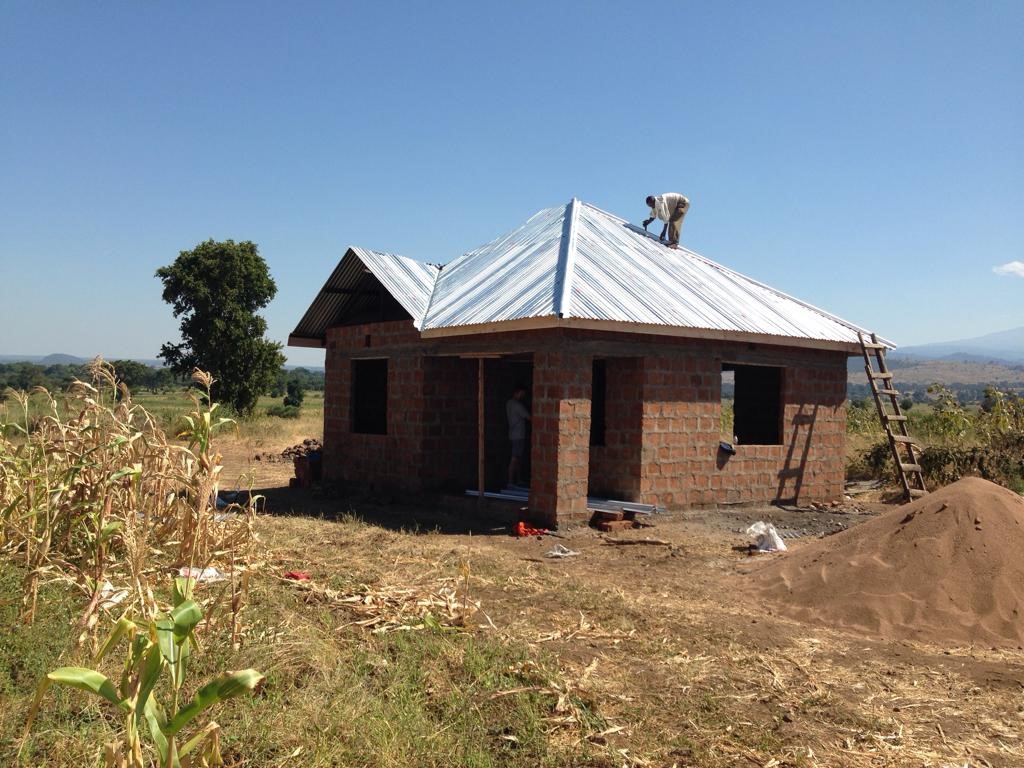 Tuesday 10th September
Our Vine Trust Tanzanian coordinators have been in touch with some great news - Mama Zainabu's home is now complete!
The handover ceremony was a joyous occasion with lots of singing and dancing. The ceremony was attended by TAWREF, local community leaders, neighbours, family, friends, and our Tanzanian Vine Trust team.
Our July team were delighted to hear the news and see pictures of Mama Zainabu's new home.