Inverness Royal Academy are heading to Tanzania! They're going to Moshi to support our partners in building safe, secure homes for the community. Meet the families they'll be supporting here!
***
Wednesday 12th February 2020
The team left for Kilimanjaro this morning! They safely landed in the evening and headed to their accomodation. We're expecting more updates soon!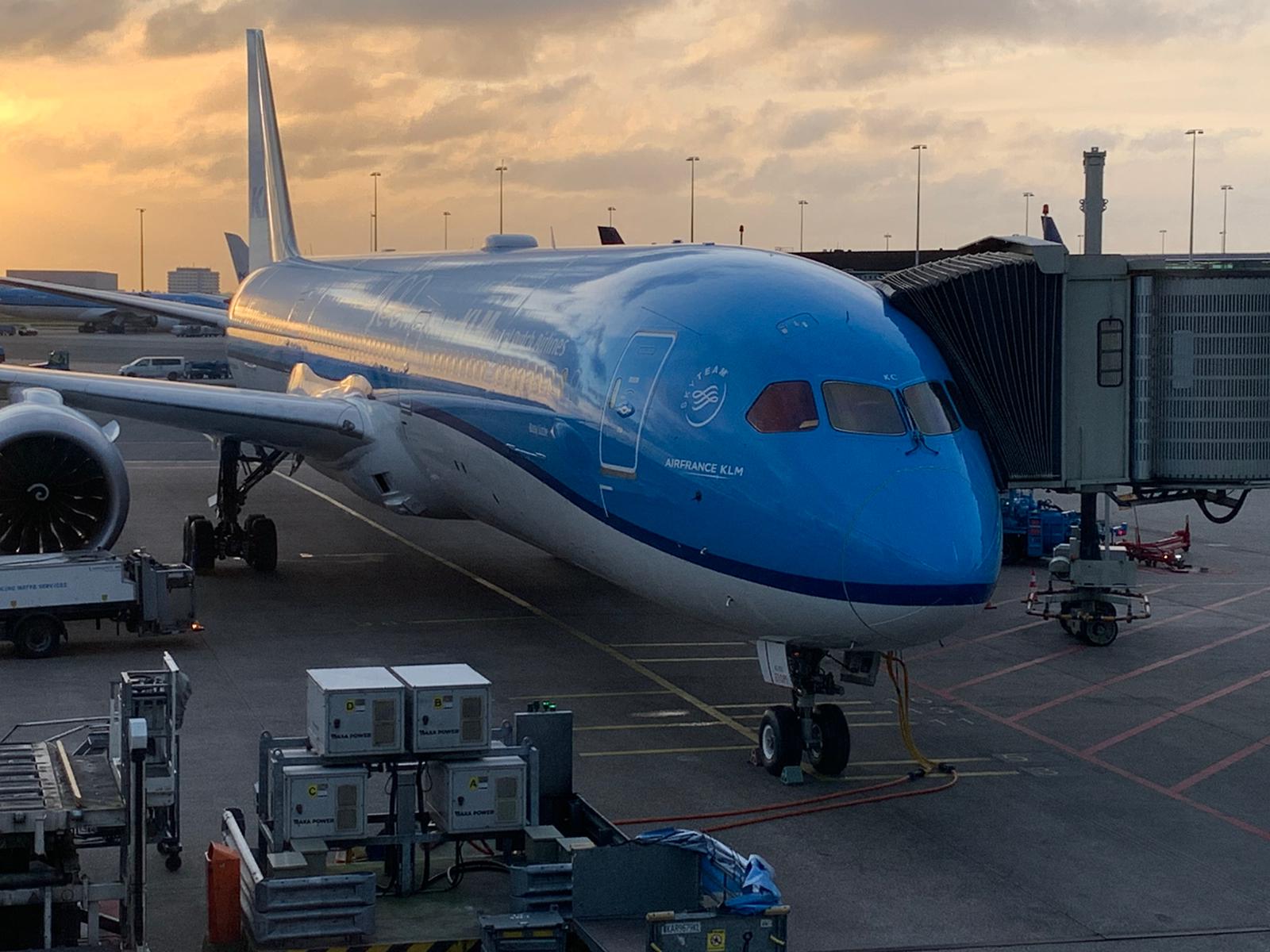 Thursday 13th February
A good first day today. The team settled into their accomodation at Berea and explored some of the local Moshi markets.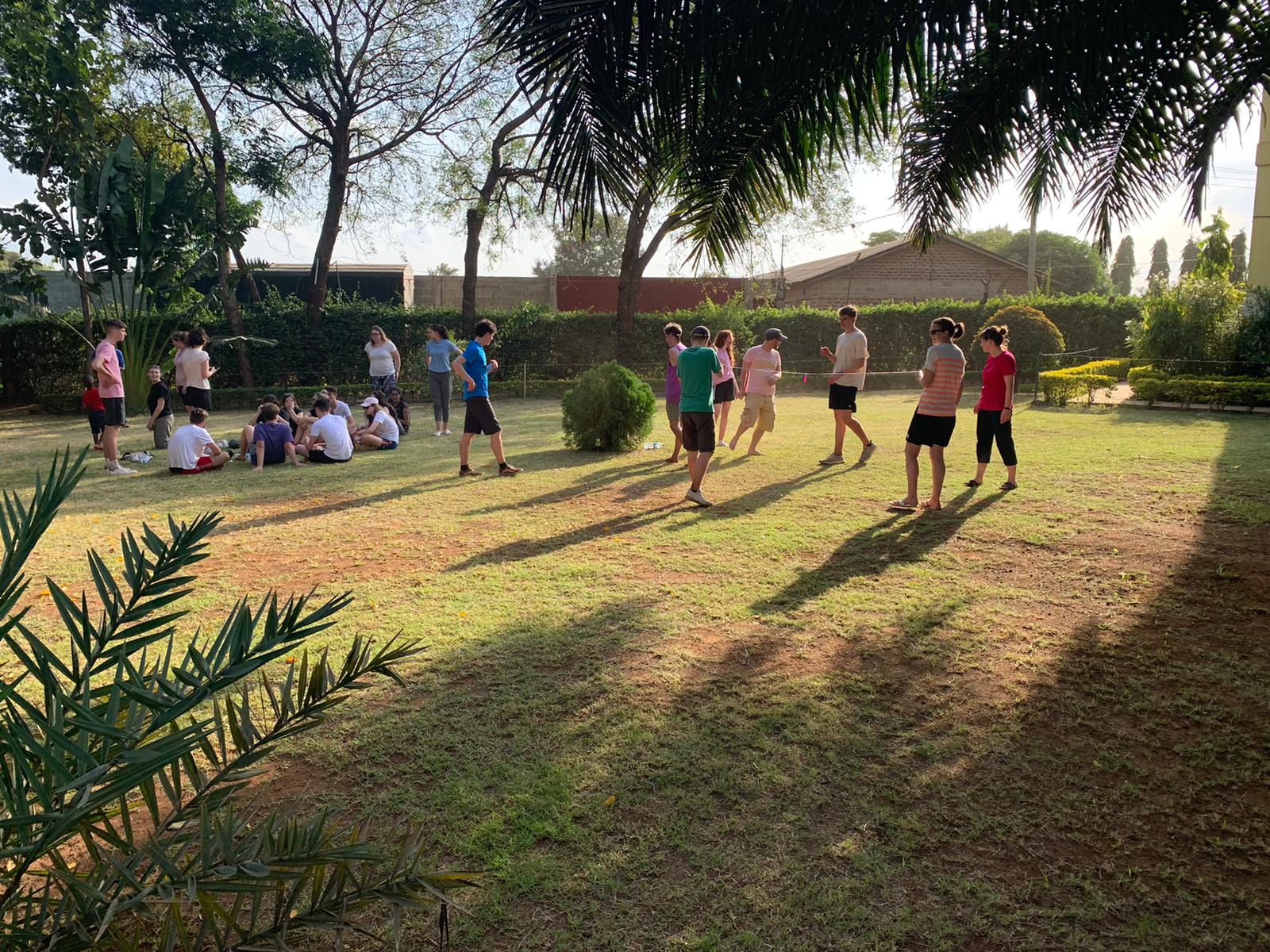 Friday 14th February
Written by Jacob and Christina
Friday morning saw us travel to the TAWREF (Tanzanian Womens Research Foundation) offices where we met Dafrosa and her team. We were welcomed by a beautiful traditional Tanzanian song and were made to feel extremely welcome, and were humbled by their excitement to meet us. Daftosa gave a presentation which highlighted the incredible work all the employees and volunteers at TAWREF do to combat homelessness and HIV.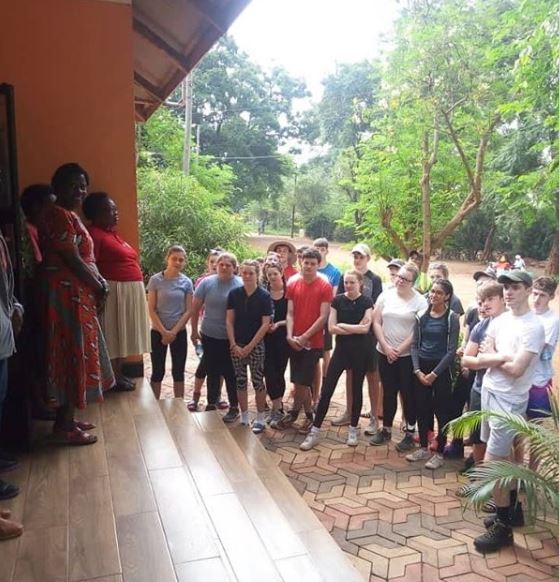 We then met Filomena and her mother at their current home and realised how essential it is for them to receive a new house, and learned how helpful this will be for both of them. We split into our groups and headed to our worksites - a chance to get working and meet the fundis (builders)! Despite the heat it felt incredible to at last start digging and getting stuck in!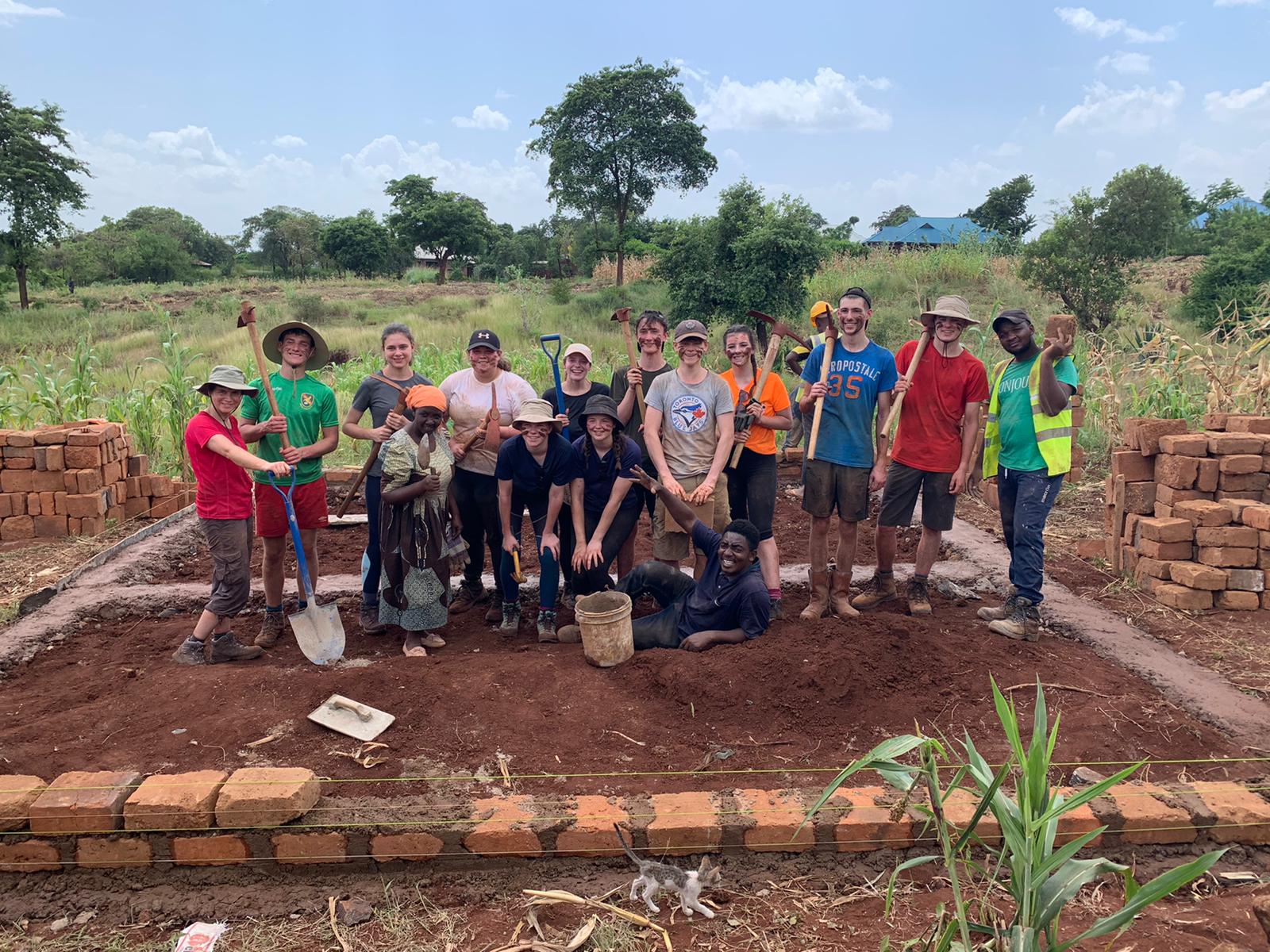 Saturday 15th February
Written by Amy and Liza
When we arrived on Saturday it was our second day on the worksite. Making our way through the bumpy roads and coffee plantations we could see the family and their home.
On the first day the two boys, Wilson and Simon seemed quite shy and unsure, but by the second day we were greeted with smiles and they were beginning to warm to us as we got to know each other better. Despite the language barrier we managed to communicate and they seemed to be very excited about their new house. Their previous house was the size of a small office room, mainly made out of corrugated iron and wood. This was very unexpected that 3 people were able to live here and made us feel very grateful for what we have at home.
Together as a team of us, the fundis, and the family we worked on and completed the foundations for Simon and Wilson's home.
Today we were transporting bricks from one side of the road to the other, at the corners of the house, We also moved buckets of red sand, black sand and water using a chain transport system which were mixed together to make cement.
The kids at the worksite helped with the empty bucket line and we were also able to play with them during breaks. They really enjoyed the bubbles, balloons and stickers, but also just having music playing on the speaker put a smile on their faces.
At the end of Saturday night we all went for a group meal out to Kilimanjaro Coffee Lounge - lots of pizza was eaten! Upon our return back to the accommodation with full bellies we sat down in the classroom for a game of 'Mafia' before all going to bed.
Sunday 16th February
On Sunday morning we had the option to attend Church KCMC. A number of us chose to attend and had an early rise with breakfast at 7:15am before heading out to the church - an eventful journey! The church service was very colourful and energetic with songs very different from ours. The choir was exceptionally amazing to listen and watch. Everyone was very welcoming of our presence.
After a brief stop at our accommodation to pack lunch we all got into the bus and began our journey to Kilimanjaro Marangu Gate. The route up was quite steep but had beautiful views. We eventually reached the gate and sat and had lunch where Elly told us some facts and tales about Kilimanjaro and the journeys people have experienced climbing it. Did you know the fastest time to complete a route (reach the peak and return) of Kilimanjaro was achieved by a Tanzanian, in approximately 5 hours?
We walked up to the start point of Marangu Route, at an elevation of 1879m and 34km from Uhuru Peak. The group got photos taken and we sang our 'Jambo' song - we even witnessed some people going through the gate to start their climb.
On the way back down from Kilimanjaro we visited the Chaga Museum where we were greeted by Edward. He told us about how all the tribes in Tanzania came about as well as showing us some of their tools and the huts they used to live in which are surprisingly similar to crofters' houses.
Late afternoon, after the museum, we visited MCCC Orphanage where we spent time playing, a competitive football game and chatting with the kids - who were very excited to get to know us. Once we arrived back to our accommodation and finished another lovely meal, cooked by chef Bryson, the group gathered in the classroom to take part in Big Dave's quiz - a very competitive but fun activity with the teachers taking 1st place.
Monday 17th February
Monday Monday morning came around and it was the day we were to be working on our own work site for the last time before switching places with the other team.
We shifted the rest of our bricks from across the road to the building site and flattened the ground in the house - with music appropriate for the occasion, of course. Wilson and Simon were at school so we didn't have their helping hands but their father Aviti was on site digging away.
Upon arrival back to the accommodation we spent our free time playing with the kids, which live nearby, and sunbathing until dinner. Post dinner we gathered in the classroom for a second Swahili lesson from Elly. Some new words and phrases we learnt were - chui (leopard); tembo (elephant); twiga (giraffe); pumba (warthog); simba (lion); jina lako nani? (What is your name?) and jina langu ni ...(my name is...). Hopefully we will be able to use this knowledge while on safari, in the markets and on the worksite.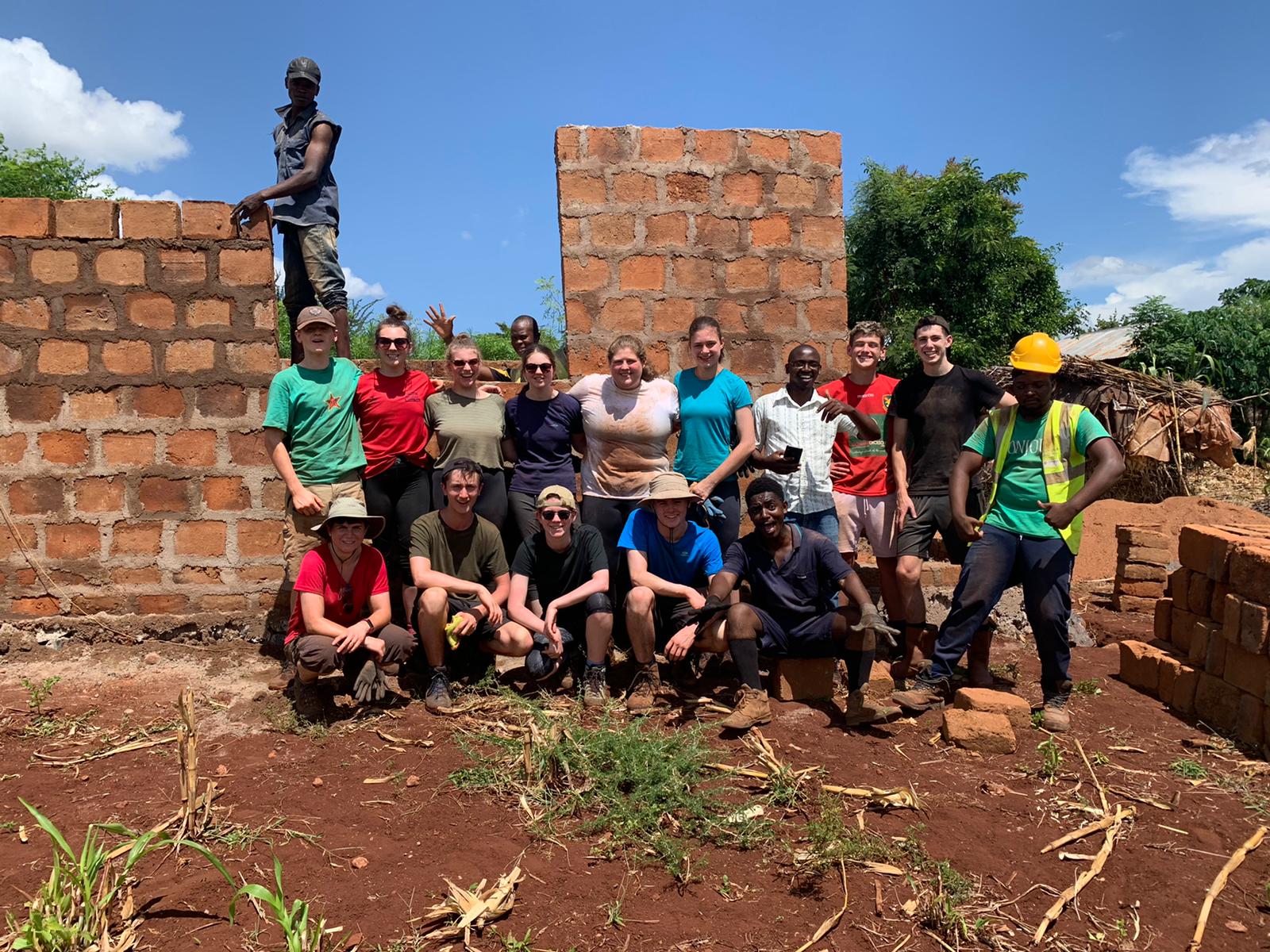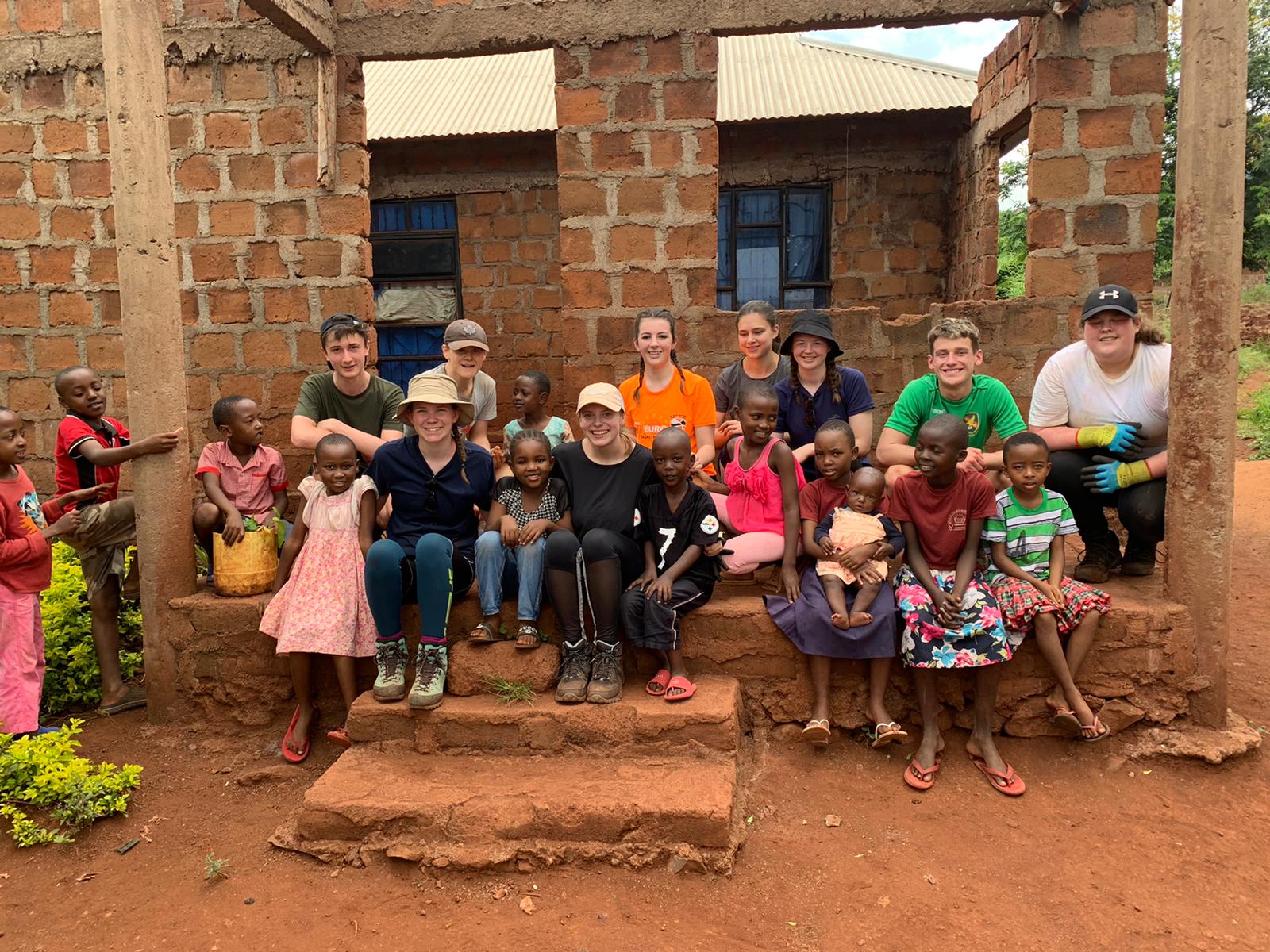 Tuesday 18th February
Today we switched worksites and had a half day of work at the new ones. This was the day our team got to meet Aviti and see Simon and Wilson's current home. For our team this really hit home how needed our fundraising and work is in order to give this family a home they deserve. We witnessed how hard working Aviti is and how he does everything for his sons despite having so little. This was a special moment for us and fuelled our motivation to work.
Later in the day the whole team got to see Sam and Freddy's house (pictures below) which gave the team an idea of what a completed house looked like, and the huge impact the Vine Trust and previous fundraising had had on the two boys lives. This had a huge effect on the teachers who had been building the house two years prior.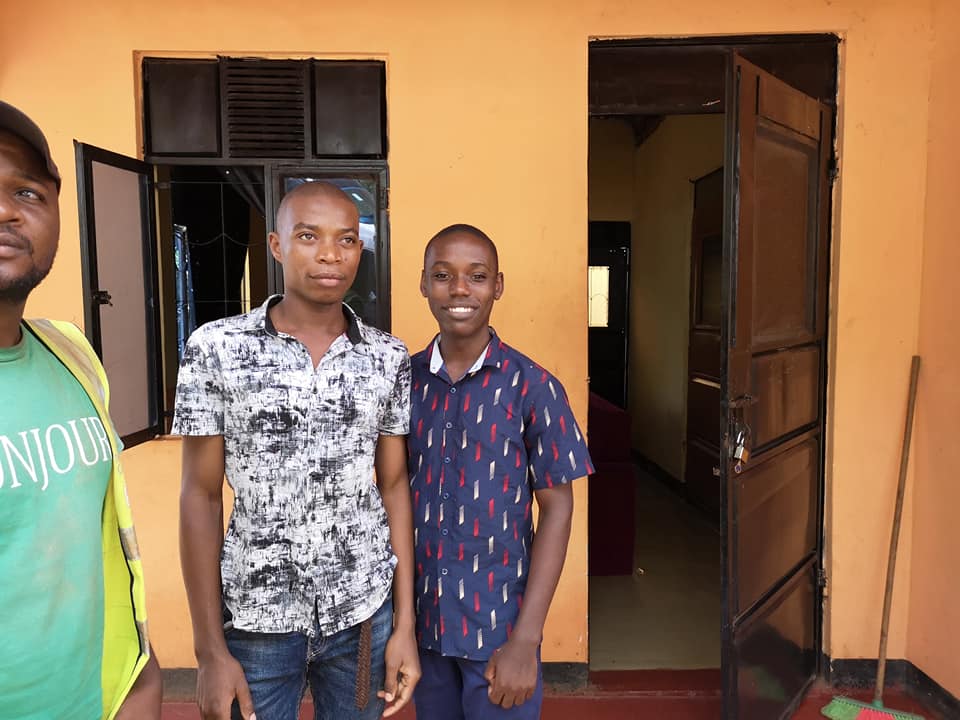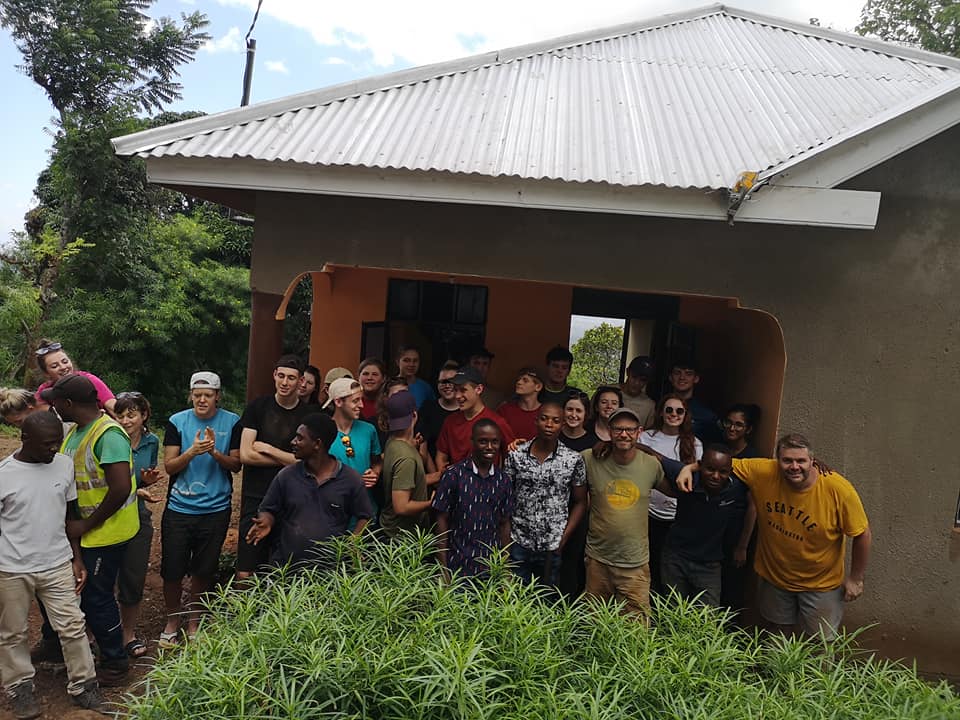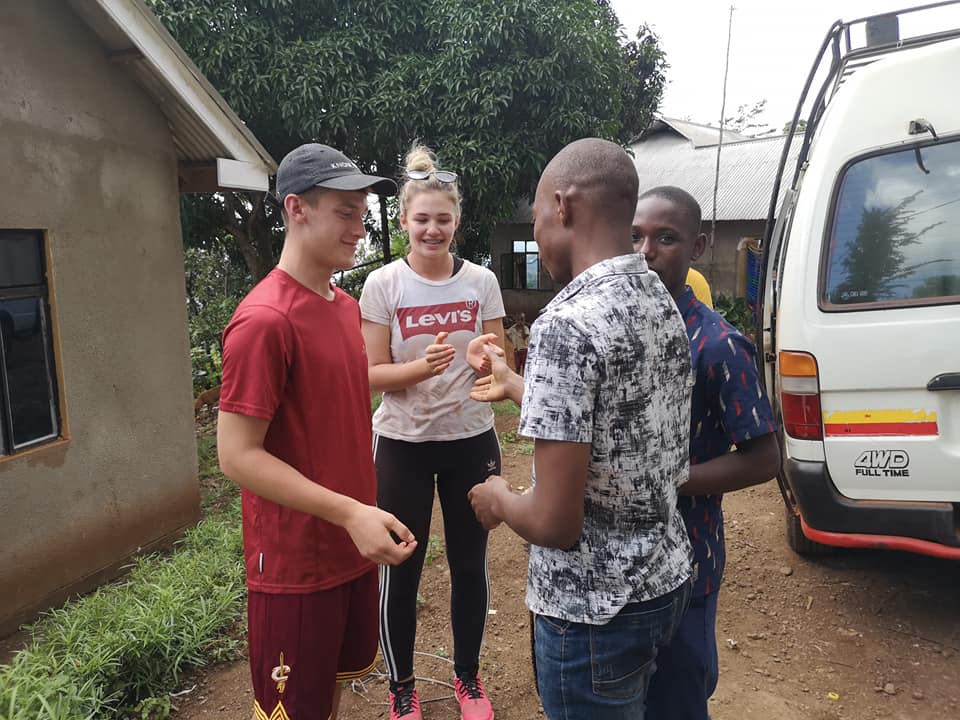 Wednesday 19th February
We spent a long hot day at the worksites finishing some digging and brick moving, although beginning to feel tired we were kept motivated by thinking about the impact our hard work would have soon. On Wednesday evening TAWREF came to Berea for dinner and a ceilidh.
Dafrosa gave a moving speech about how helpful our work is to them. Spending time with them and seeing how happy they are despite witnessing so much hardship was amazing. This was a nice way to finish the day at the worksites.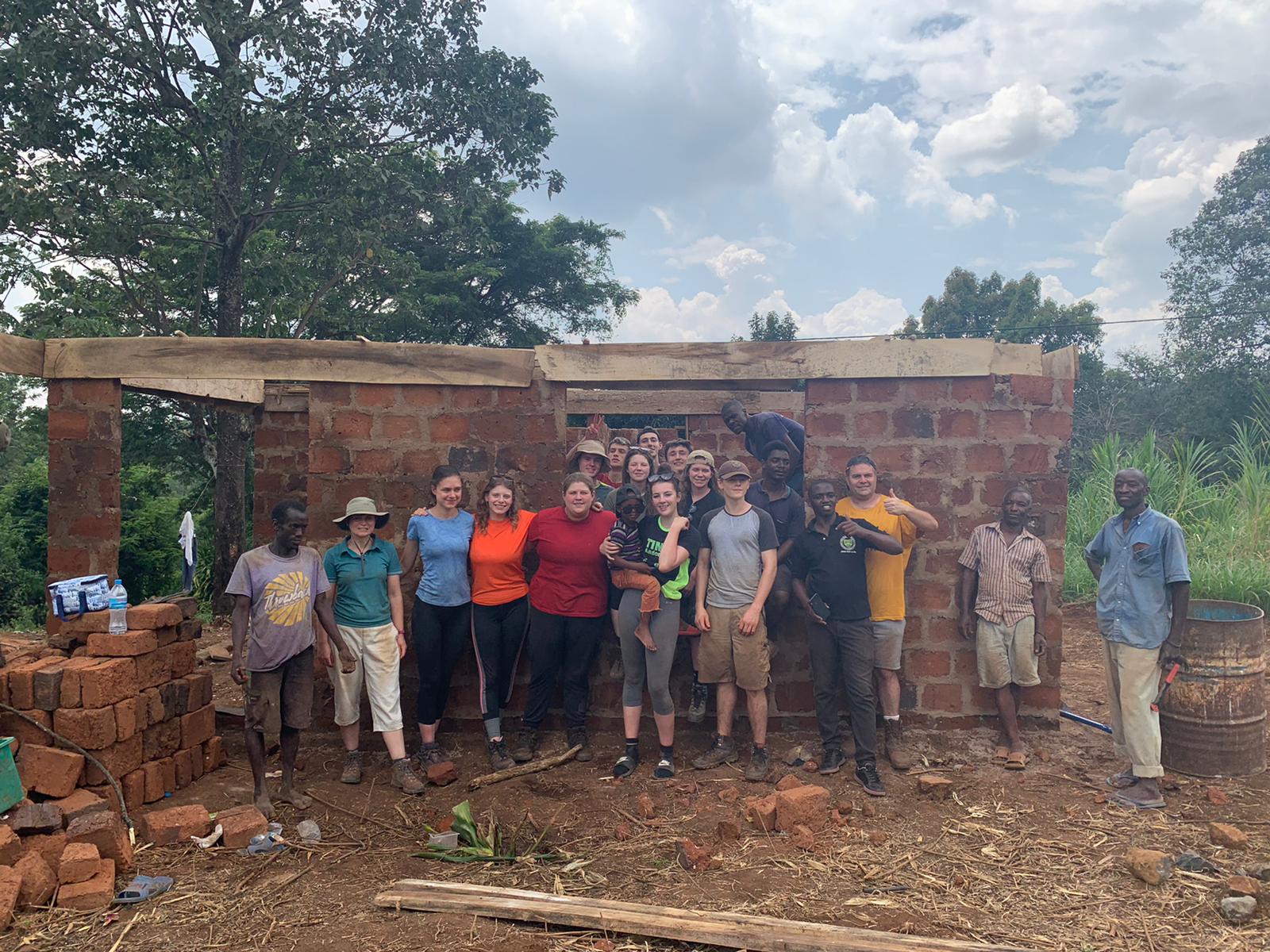 Thursday 20th February
Thursday was, sadly, our last day working on the building sites. We had a half day there moving bricks and sifting sand. At the end we were able to give our equipment, for example gloves, to the fundis - allowing them to carry on building with more ease.
After a brief stop at our accommodation we made our way to Choice Coffee, here we were greeted by Mama Rosa. We got to taste some of the delicious coffee and see the process of how it is roasted, ground and packaged.
The group then headed to Vine Trust Scotland Children Home, we met Pastor George and Mama Aimas. We received a tour round the site and in the building where the kids' rooms are. We were informed about how after school the kids then had jobs to look after the plants and trees there. We were able to meet many of the children there - we found many aspiring engineers and doctors! They greeted us with two beautiful songs and we sang 'Flower of Scotland' for them. Unfortunately, our visit was cut a bit shorter than we had expected and we both sang farewell to each other.
Back at our accommodation, the group gathered into the classroom for a safari orientation from John and Elly. We found out what to expect and how our stay will flow at the park. Once we had finished dinner we went to our rooms to pack our belongings and prepare for the next day ahead.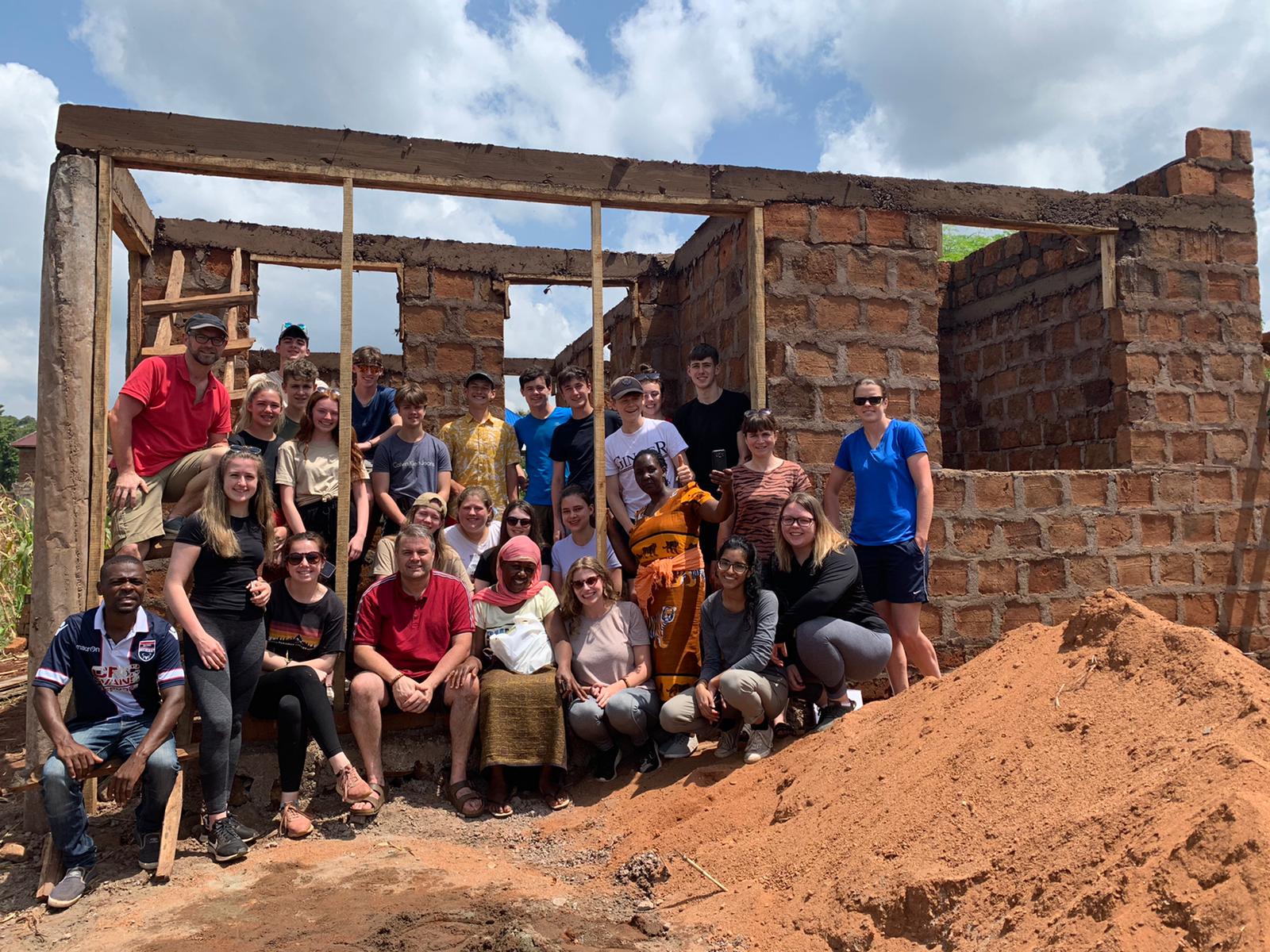 Friday 21st February
On this morning, we travelled back to both work sites to see the overall progress we made and to say goodbye to the families. Two from each team were selected to hand a gift over on behalf of the whole group. It was lovely to have had the experience of meeting these people and being able to spend time with them, not an easy goodbye. We took photos, said goodbyes and shed a few tears with the families and the fundis.
Next stop was TAWREF - whom we had met earlier in the trip and learnt how they supported and ran various programs, including ones for HIV and AIDS prevention and support. We thanked them for their warm welcome and support and said farewell - as well as a few buys from the shop whose proceeds go towards sponsoring children's education.
We made our final way to our accommodation for lunch and last minute packing. The group split between buses and later we were arrived at our next destination, Haven Nature, ready for safari!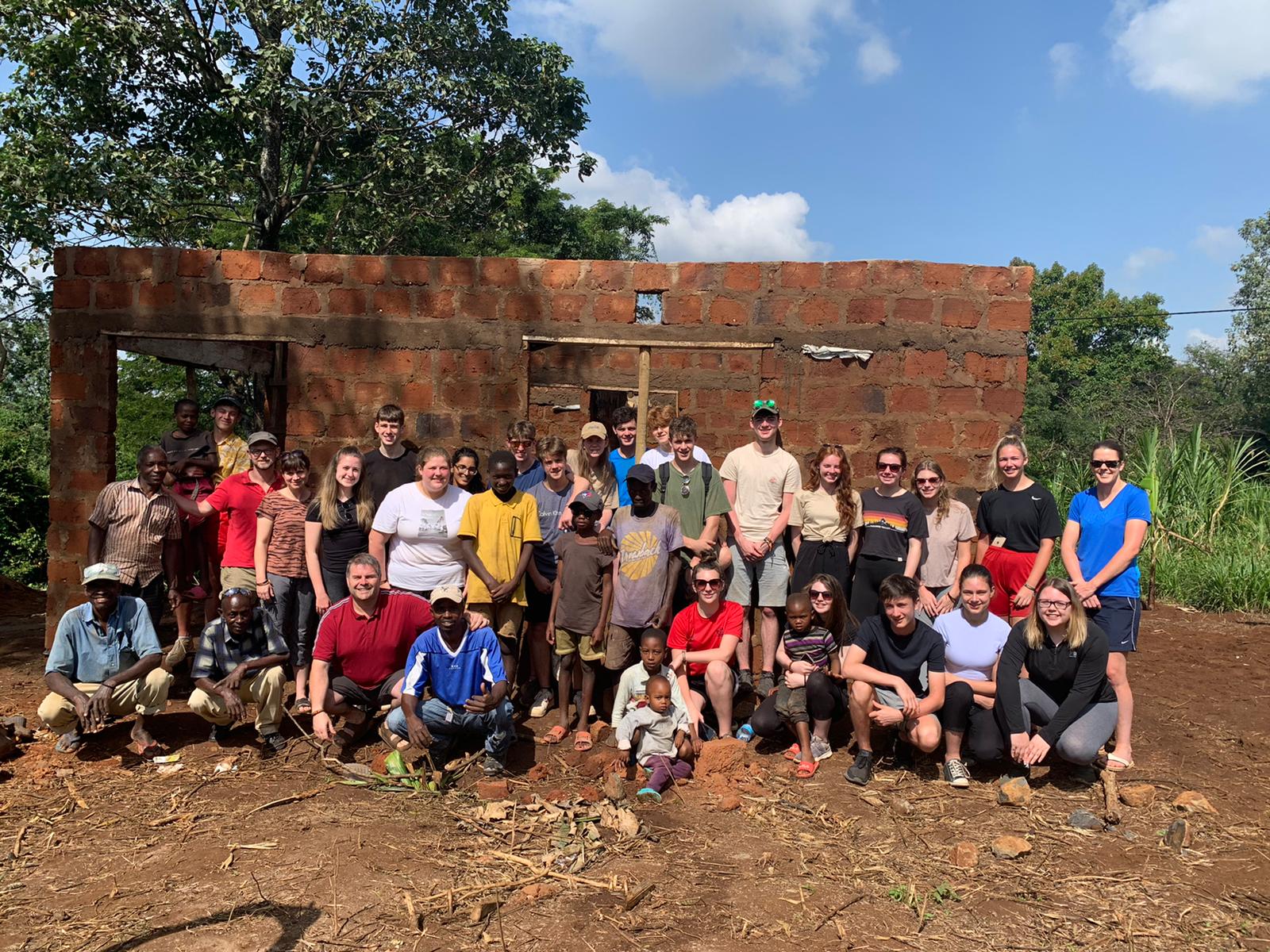 Saturday 22nd February
We stayed the night at Haven Nature camp and in the monring, we met our drivers and headed off in the jeeps to Lake Manyara National Park. It was incredible to see Tanzania away from the busy roads and markets.
Seeing the animals we know well from books and movies up close in the wild was a fantastic experience for all of us. We had close encounters with tree climbing lions, elephants, giraffes, wildebeast, impala, and many more. This was an exciting way to finish off the trip and we ended the day by enjoying another meal and sitting by the campfire.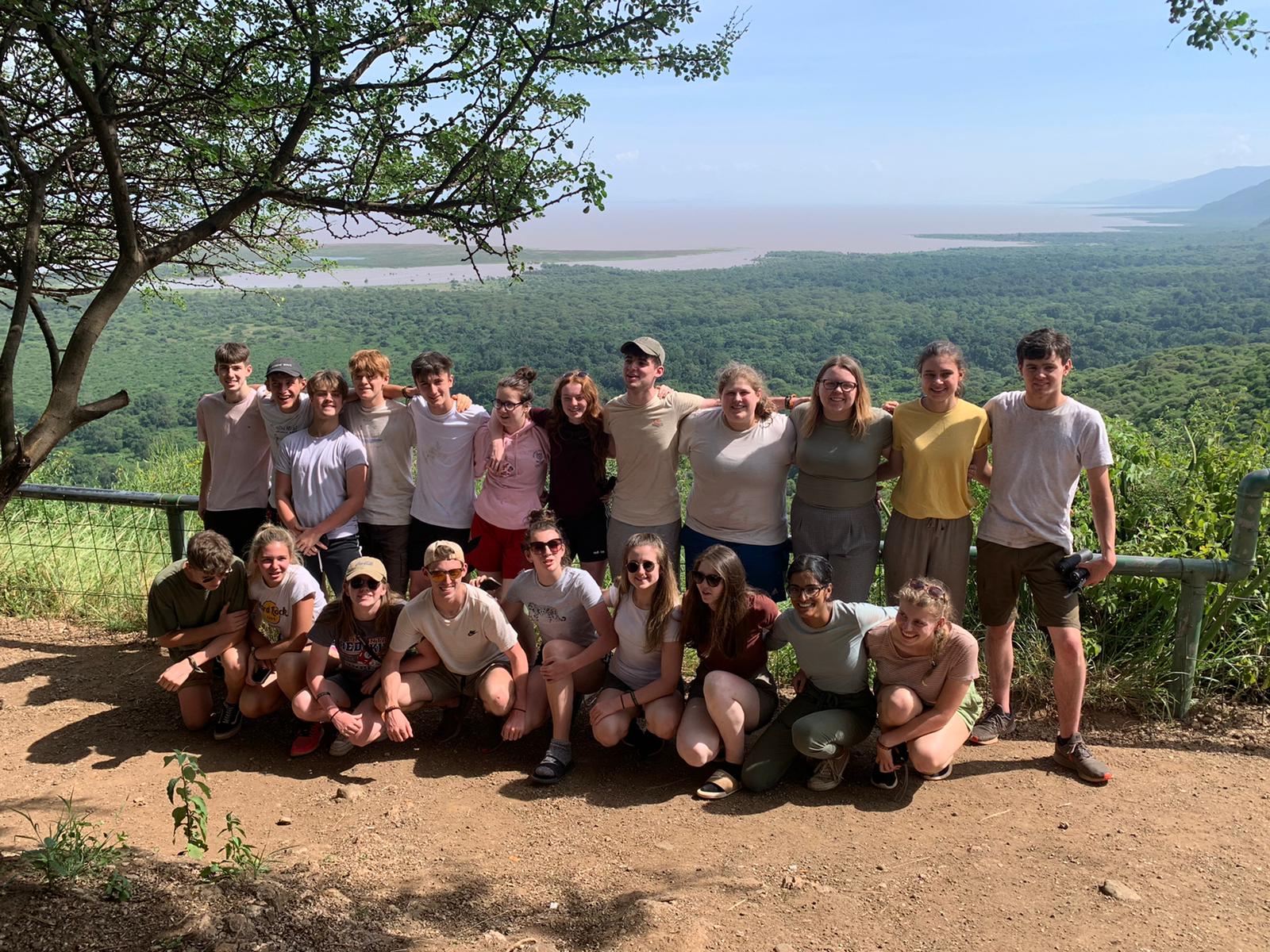 ***
March 2020: We were delighted tor receive an updated picture from Elly, our Senior Tanzanina Coordinator, of Simon and Wilson's home which is near completion!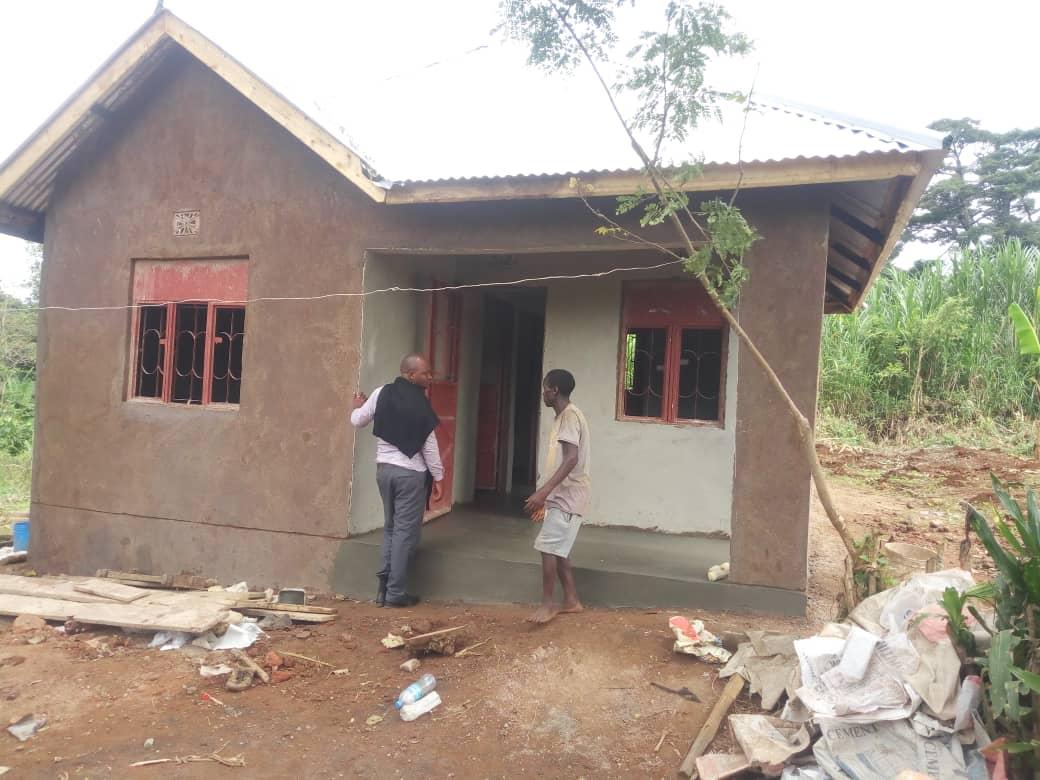 ***
You could be next to head out to Tanzania! Find out more about volunteering individually, or arranging a bespoke expedition for your business or community group over on our building pages, or find out more about our school expeditions here.