The last time I saw Forth Hope, she was departing Rosyth for her epic voyage across the Atlantic Ocean. It was a truly special moment when I caught my first glimpse of her on the Puinahua river as we approached after 3 hours in the speedboat. The contrast of this modern vessel and the surrounding area she serves is striking; she is unique, unlike anything else we saw on the river. Upon boarding you soon realise there is even more to her than meets the eye. The ingenious design of the interiors helps her feel as though she is a small floating community herself, with plenty of room for crew, volunteers and treatment areas. As patients began to board, it was the first time that I had seen the ship operational and it was wonderful to hear patients state she is more like a hospital than a ship.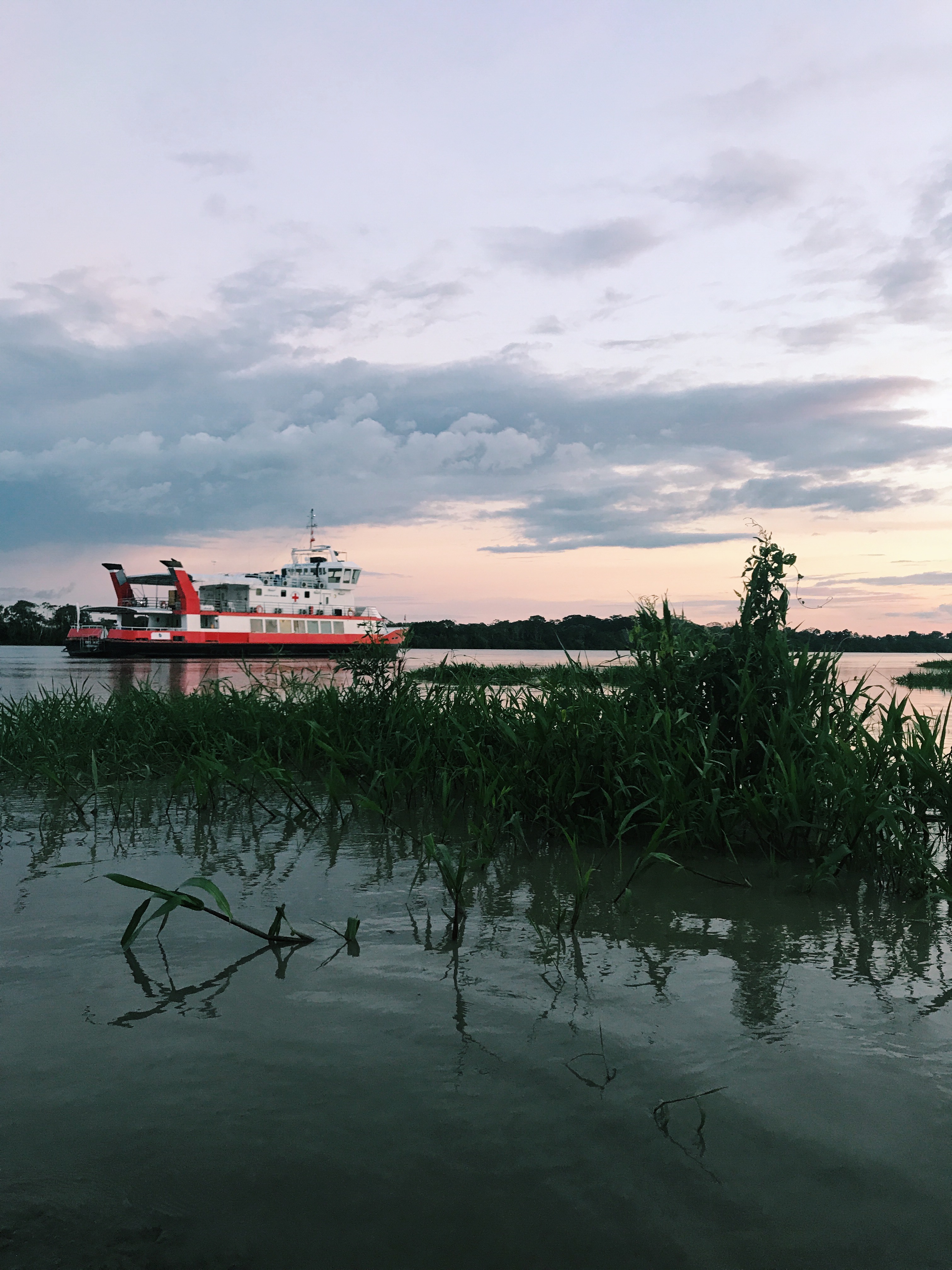 Before leaving the UK I knew that the Amazon Region of Peru, Loreto, is the same size as Germany but its population is only 1 million people, therefore communities are sparsely populated and often remote. However, I did not fully appreciate this inaccessibility until we sailed for 10 hours along the river one day between villages. For me, this really reinforced the necessity of the services the Amazon Hope programme provides. I now understand why our method of delivery has been adopted by the Peruvian ministry of health. Medical ships are an inspired method of primary health care delivery in this context.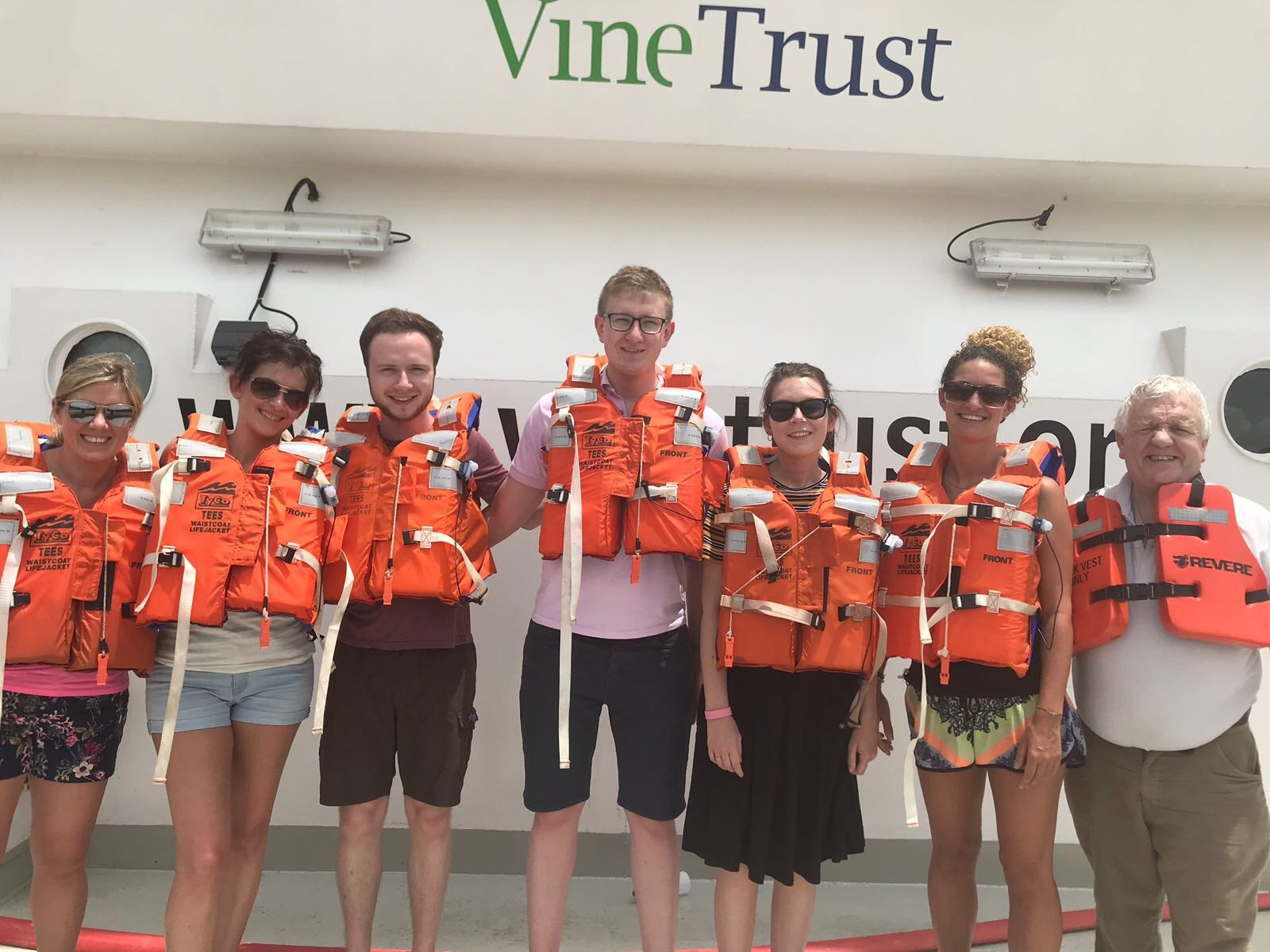 A large part of my role with Vine Trust is supporting our medical volunteers. It was a privilege to join a trip with a wonderful team of volunteers and view the experience through their eyes. Our volunteers are the lifeblood of what Vine Trust does and after witnessing my first full morning of work on board the ship, I was never more convinced of this. From triage to the consultation rooms and the pharmacy to the dental chair, watching everyone play their role was inspiring. These are people who give up their annual leave to sail far into the jungle and provide healthcare to those who otherwise would not have access to it. As a staff team we continually marvel at the enthusiasm, dedication and compassion of our volunteers and it was a pleasure to see it first-hand.
The sustainability and longevity of the work of the Amazon Hope project is something that I am passionate about. During my visit Dr Ramirez, the head of medical services, shared that a patient who came to the ship 8 years ago in a critical condition returned to visit the ship this month to thank the team for saving her life. This was a particular highlight for me because as we move forward we can be assured the programme has a rich history of saving lives and bring hope effectively. In 2018, we aim to deliver 200,000 medical consultations. It was important to be reminded just how impactful every individual consultation can be.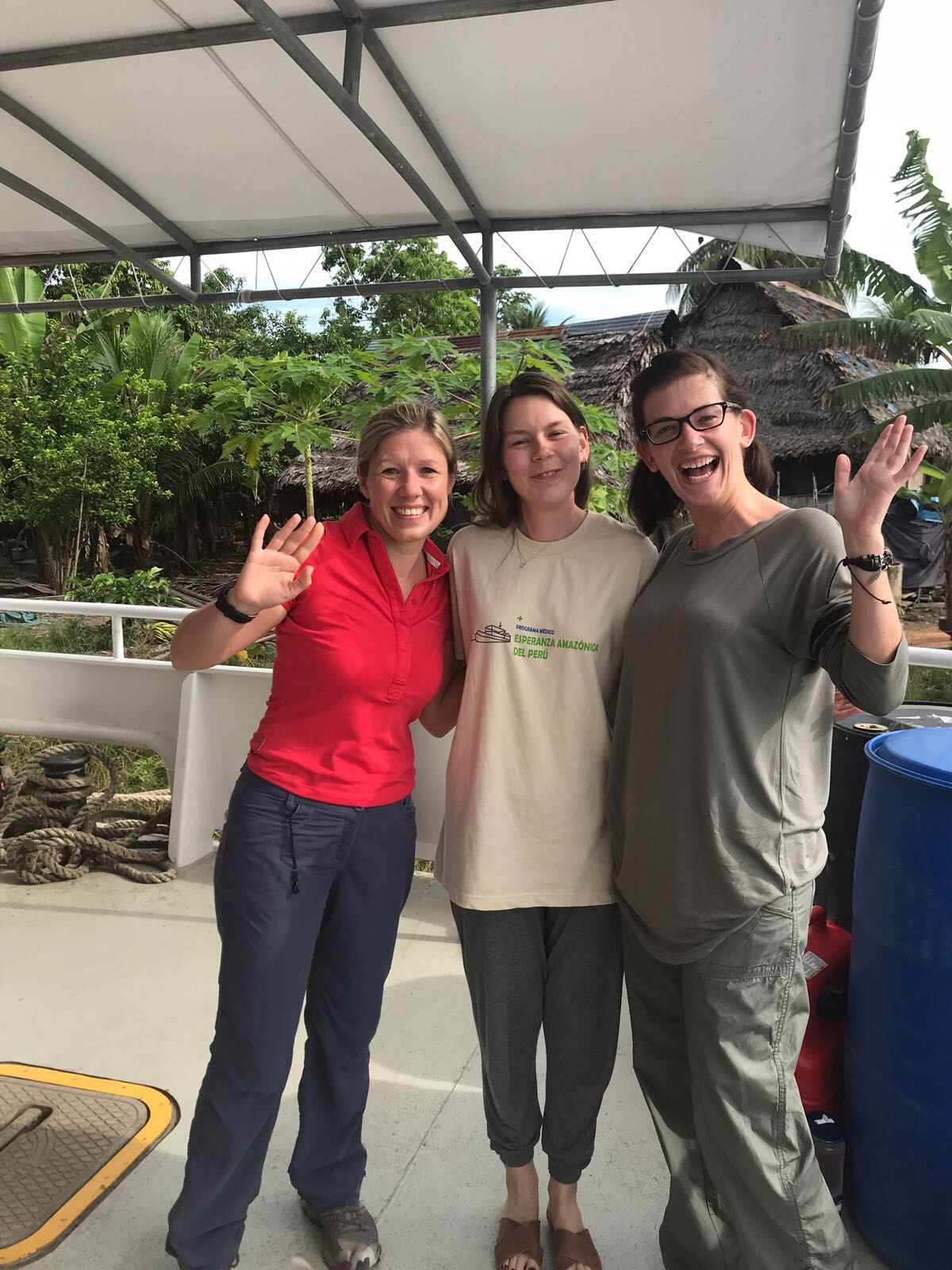 We have a fantastic crew of Vine Trust and Ministry of Health staff and to watch the collaboration between crew and volunteers I witnessed Vine Trust's vision of 'connecting people to change lives ' in action. My experience in Peru has reminded me of how privileged I am to play my part in the Amazon Hope Programme and has motivated me to continue to aid in the growth and success of its noble quest.