Monday 10th June
Team Earlston have landed!
We started off by having our orientation where we learnt all about what we were going to be doing. We met Elly and Richard and also learnt some great tunes! We also had the opportunity visit a market in Moshi.
Tuesday 11th June
We visited the home of Velanora's mother as she is currently living with other family because their house was too small. We will be building them a new house.
We began to dig the foundations, where we had to work as a team to pass rocks and buckets of sand between us. We made good progress! The site was very nice, with banana trees everywhere.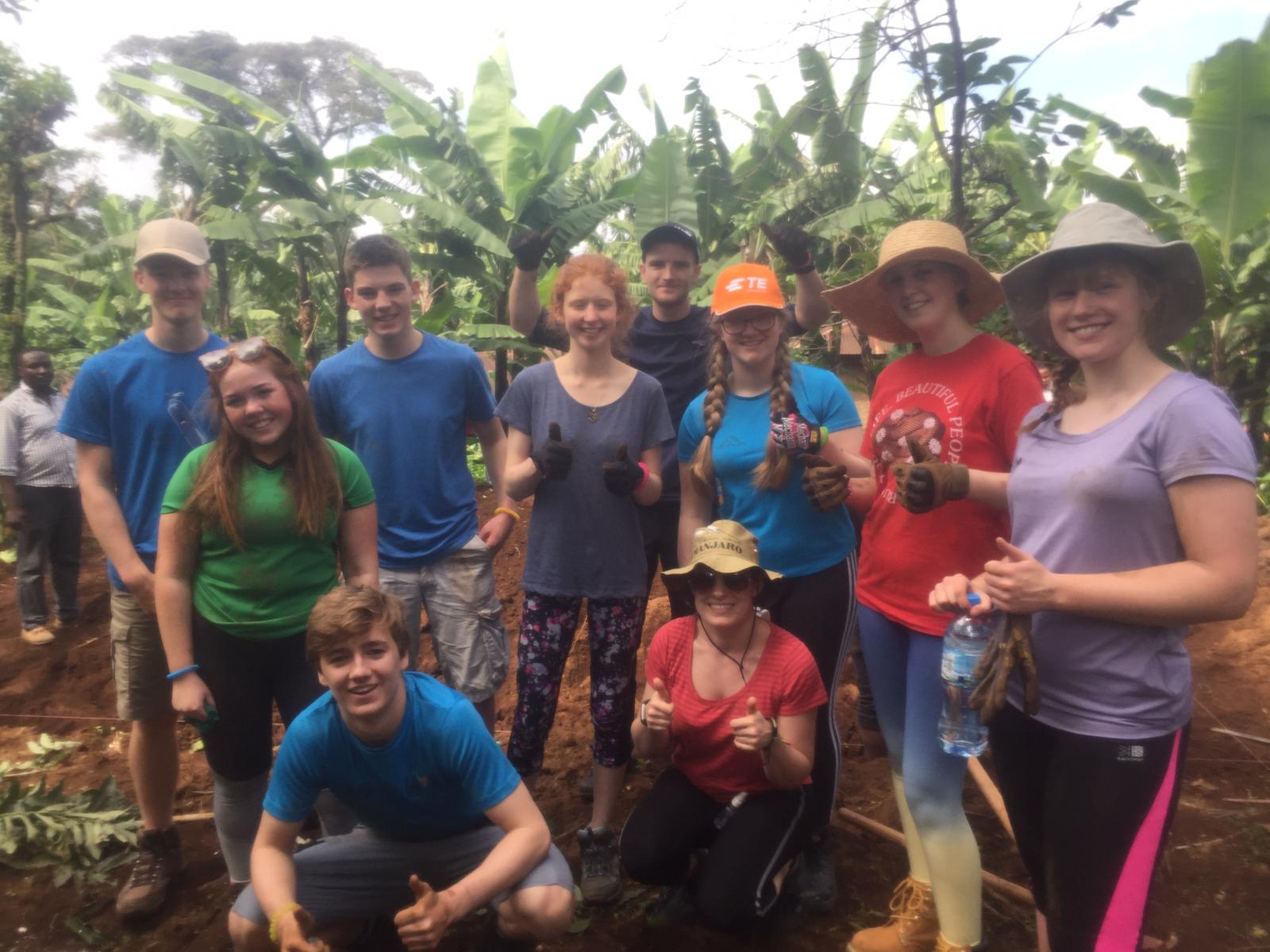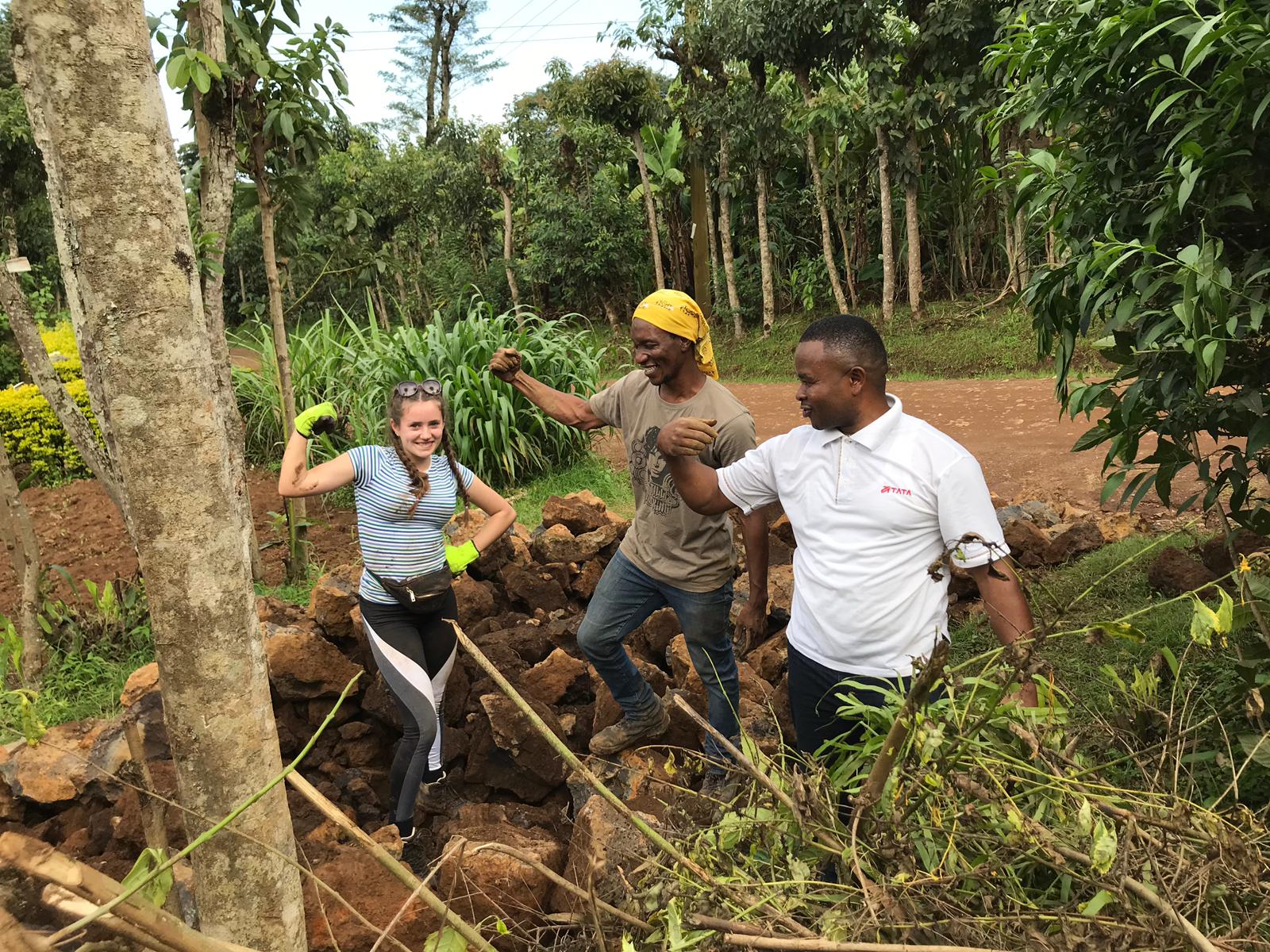 The team also visited the worksite for Emmanuel and Happy. We dug the foundations and moved many rocls while singing and dancing. We learned that 'pole pole' means go slowly, and 'haraka haraka' means go quicker, and 'nzito sana' means very heavy. We also learned Ben's favourite music is from the musical, Hamilton!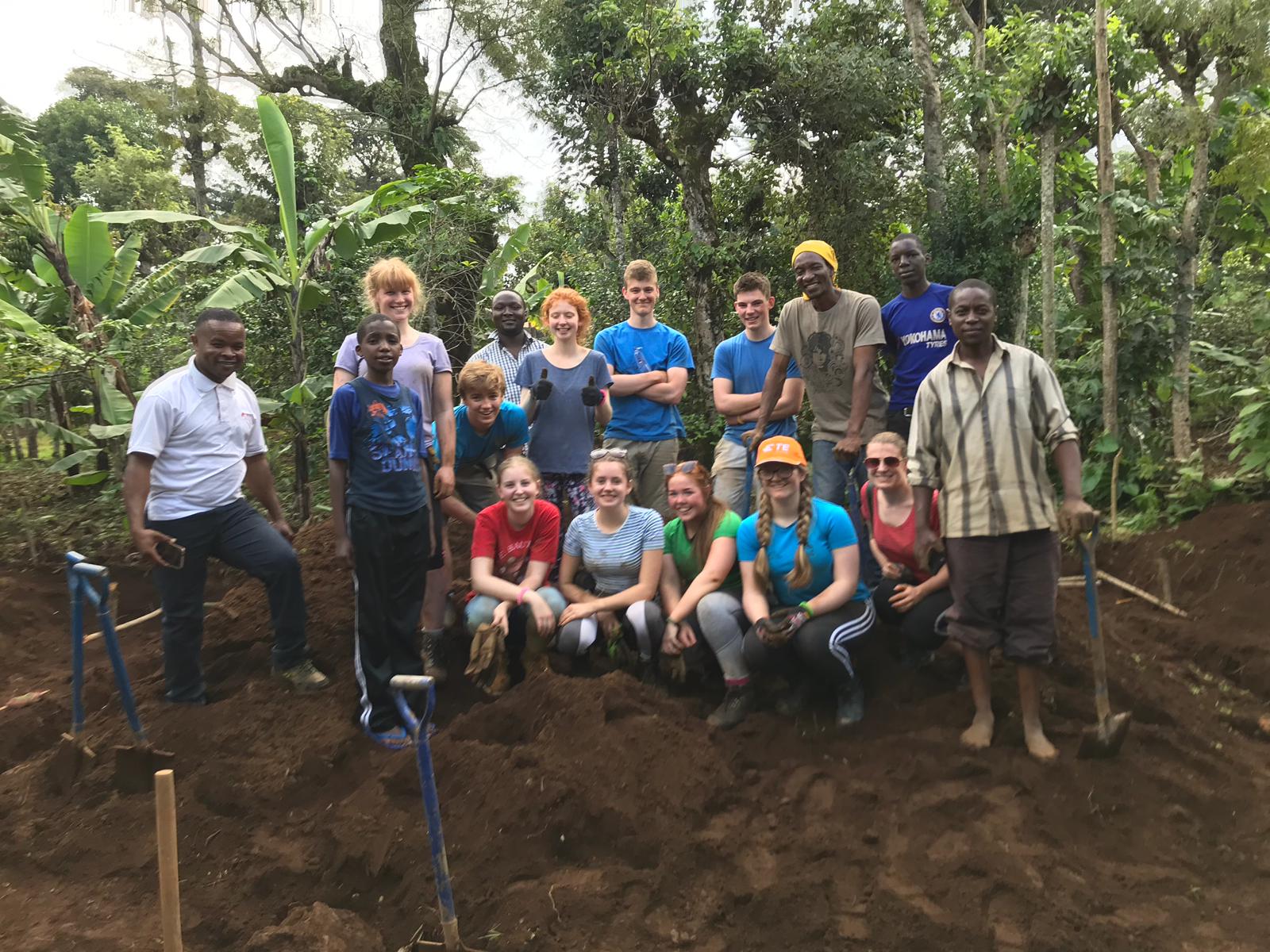 Wednesday 12th June
Wednesday was a jam-packed day! On our first full day at the worksite we visited Emmanuel and Happiness. Activities included working as a team to move heavy bricks and passing sand in buckets to complete the foundations.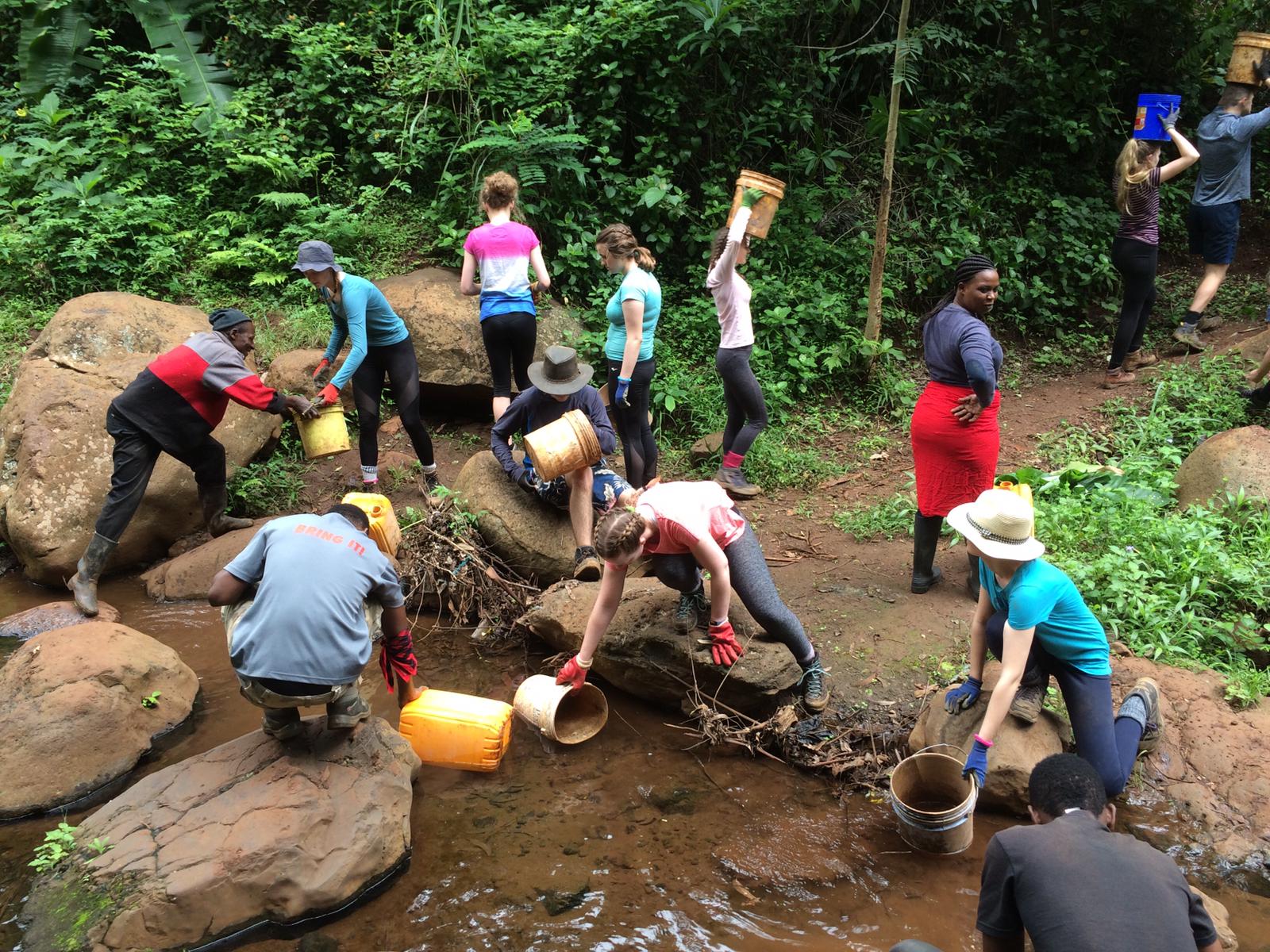 After a much needed showerwe headed off to dinner with TAWREF representatives and Berwickshire High students who are also here in Tanzania. This was followed by some ceilidh dancing and we ended the night singing Auld Lang Syne and having a dance battle! We are looking forward to the days ahead and seeing our worksites progress.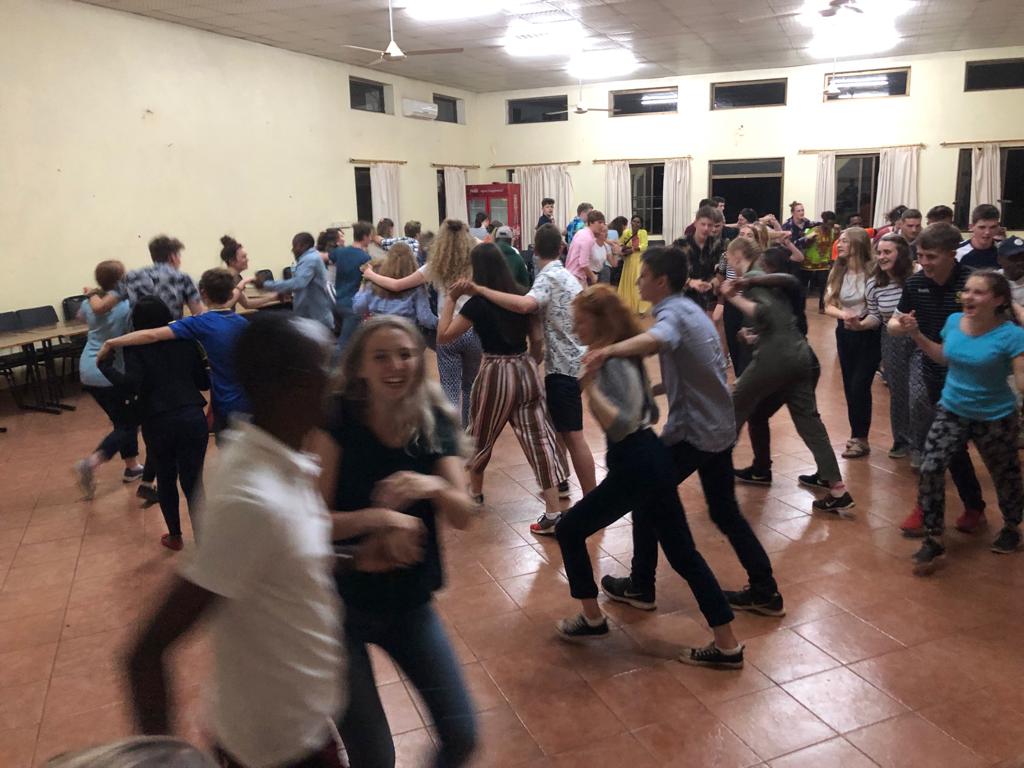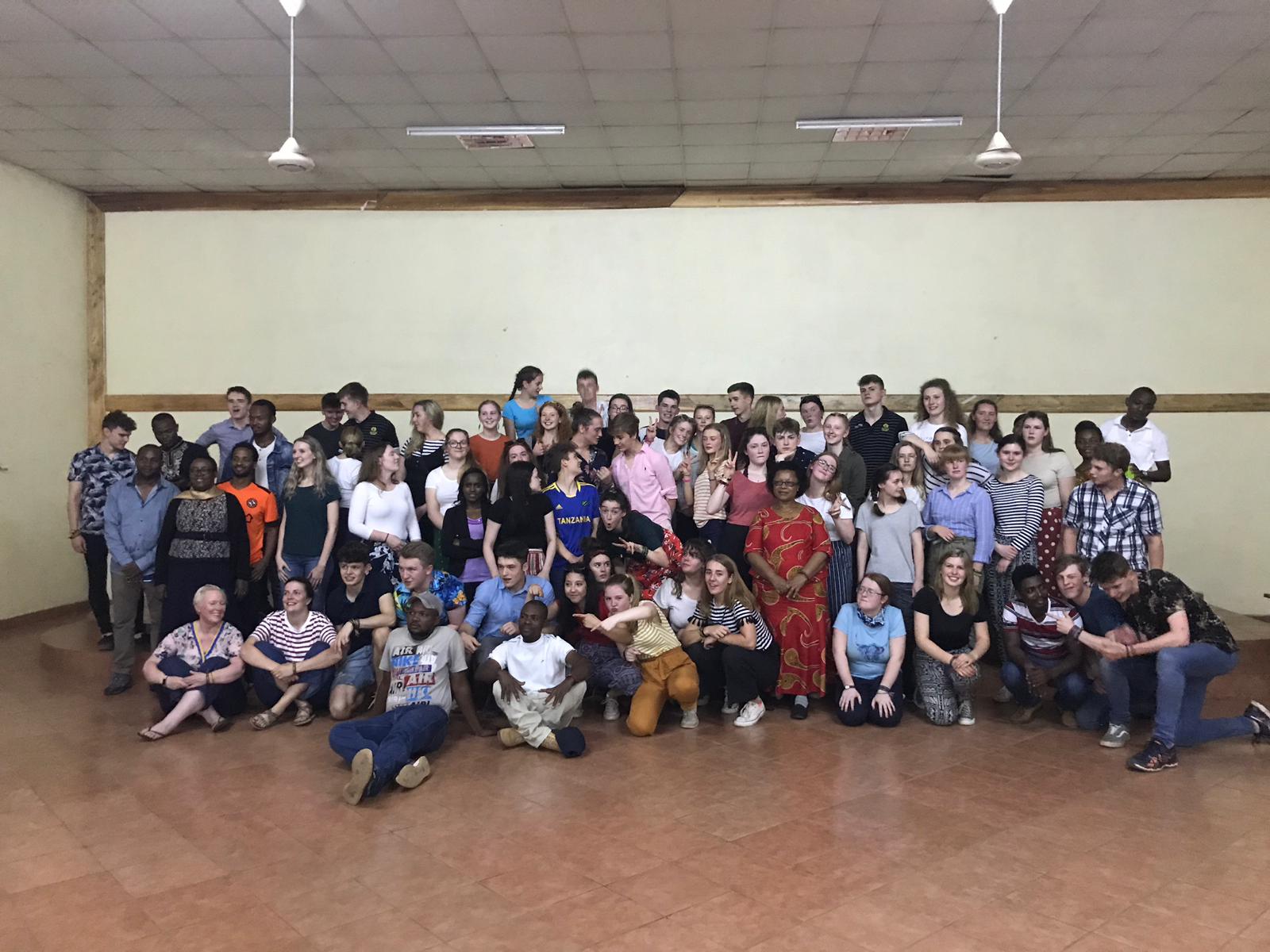 Thursday 13th June
Today our group visited Baracka and Christian. Two siblings who have lost both parents and who don't have their own home. Today's main task was making the cement for the base of the house. This involved taking it in turns in walking down to the river to collect water for mixing, and mixing the sand manually using shovels as there's no cement mixers here. This process was very eye-opening!
Today's highlight was meeting all the children who came to watch us work at the site, playing football with them and showing them how to blow bubbles. Working at the site today was very fun and rewarding as we are now beginning to see progress.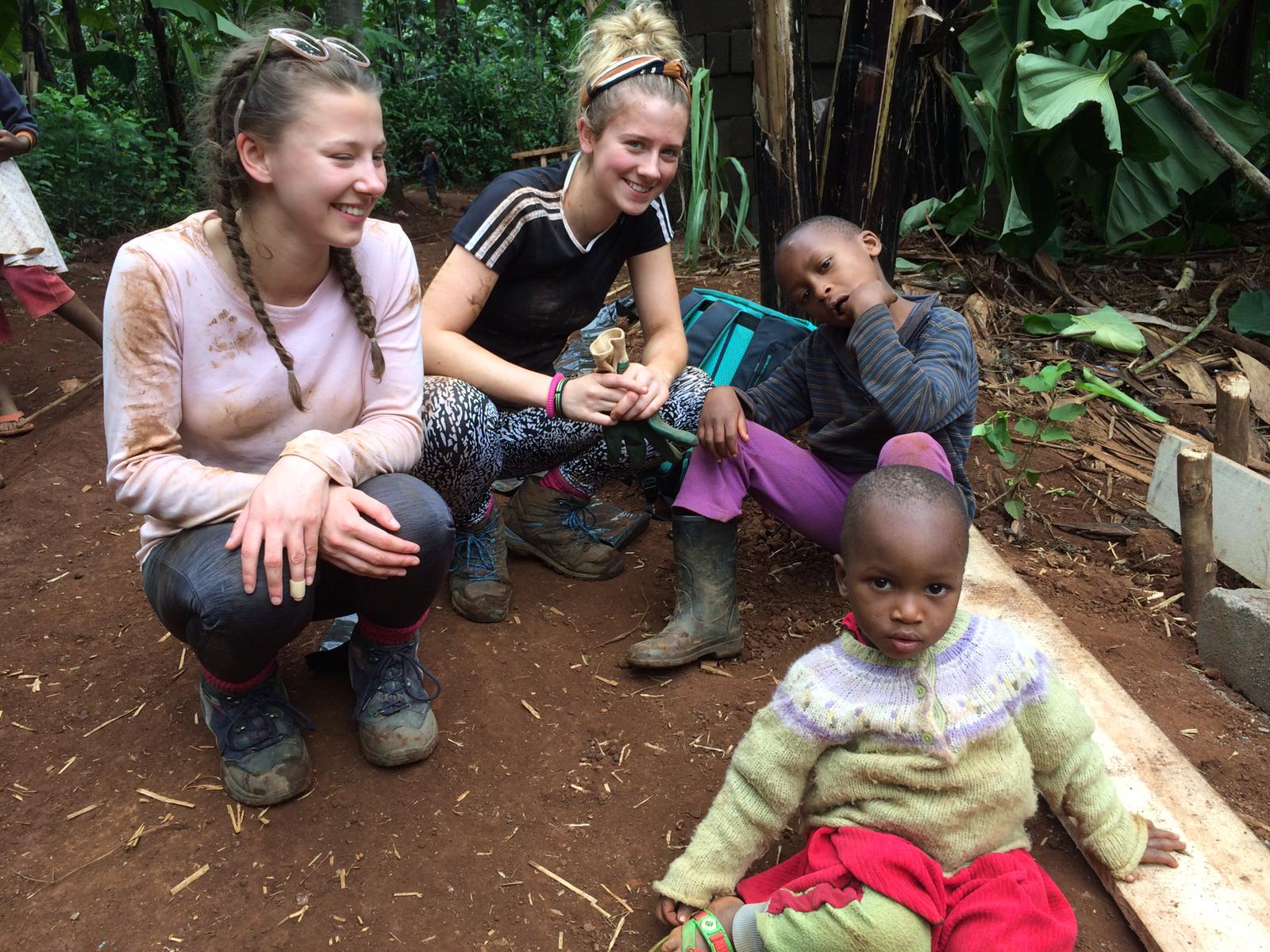 Tonight we went for a meal at Deli Chez which was very nice and we look forward to visiting the same site to see the progress and all the people again.
Friday 14th June
Yesterday we went to Baraka and Christian's home, helping to shift water and sand to make cement. We also visited the site of Emmanuel and passed lots of bricks and sand to help out the fundis (builders).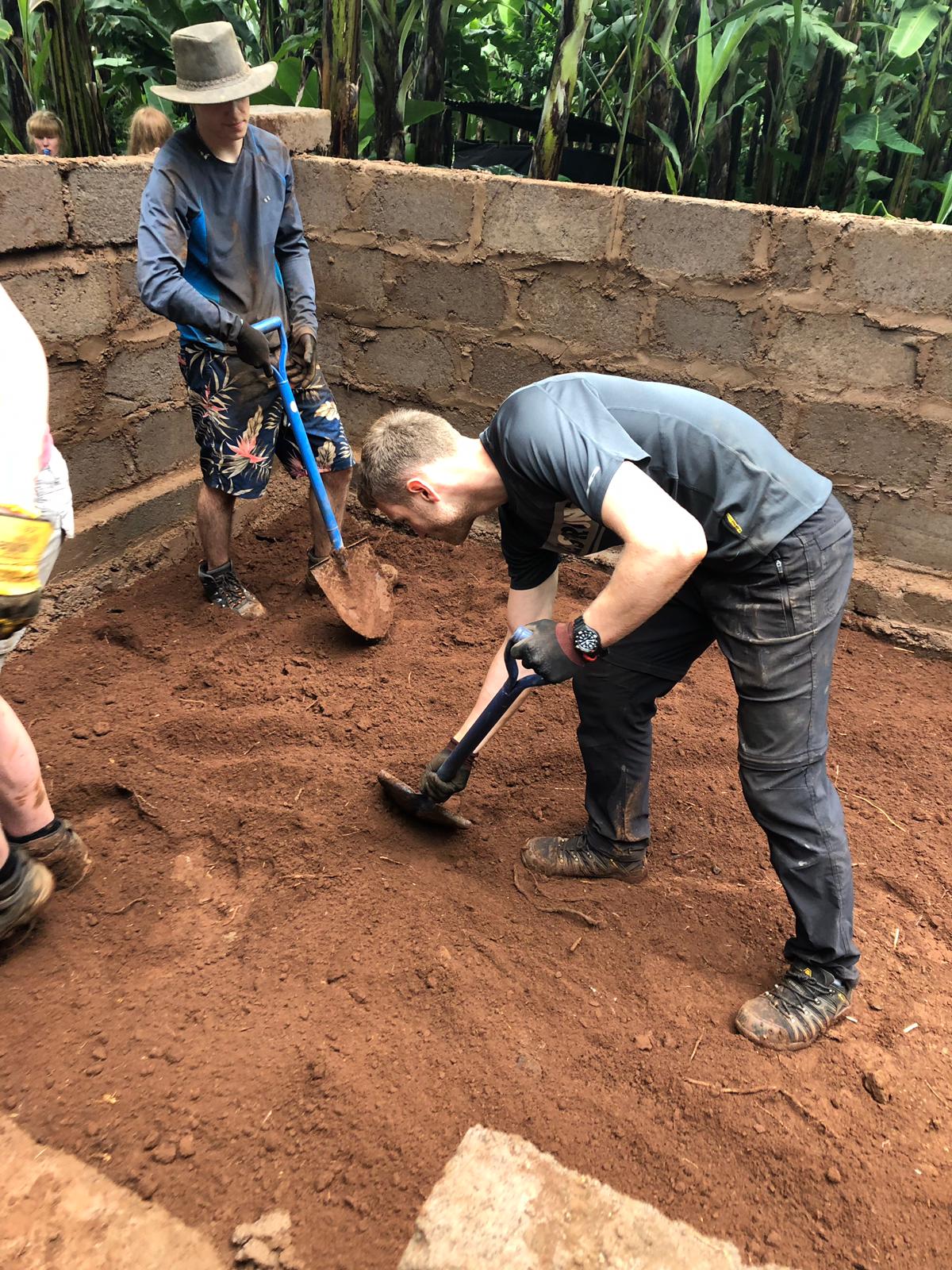 The progress made in the last couple of days has been incredible and we are extremely fortunate to be a part of this experience that will change the lives of other families.
Over the past two days, we visited two orphanages, including Kimashuku Orphanage to visit the young people aged 3-17. We played two cracking games of football. Thanks to the safe hands of Craig Oxborough and Finlay Dodd's leadership, we managed to beat the locals in two very competitive games! They welcomed us with many tuneful and enjoyable songs. We left the orphanages feeling extremely grateful for what we have and also touched to see how funds can change the lives of many people around us.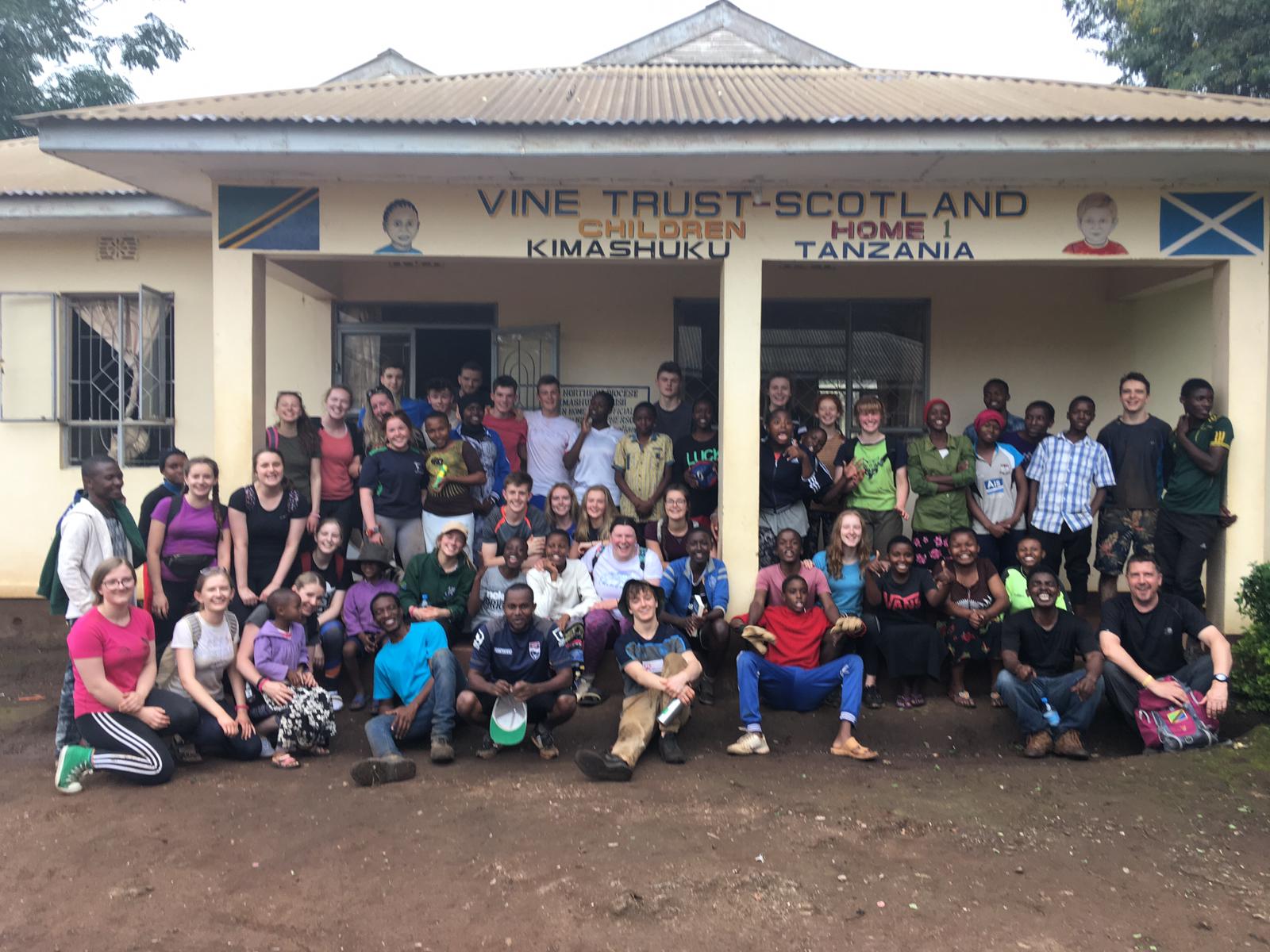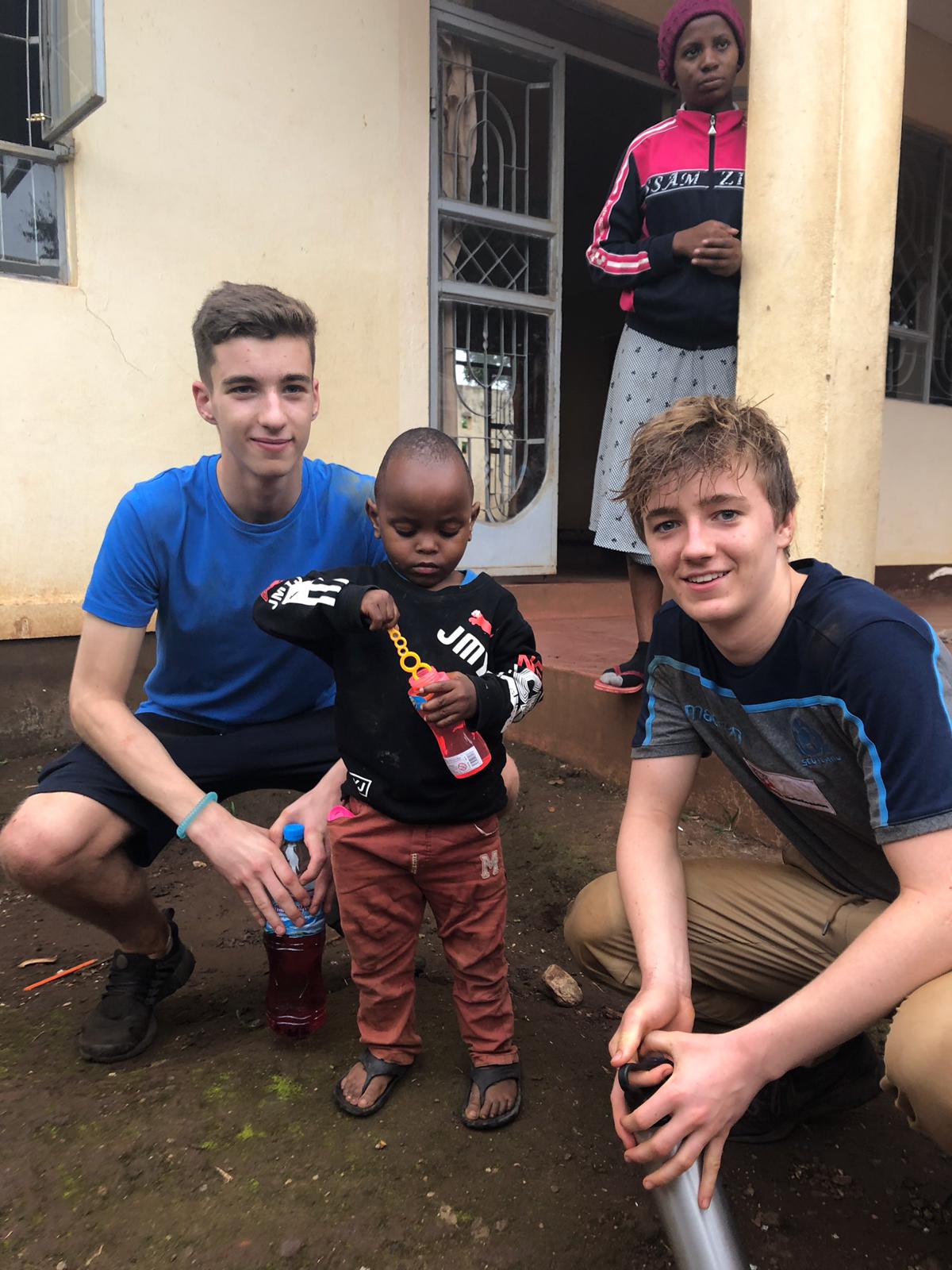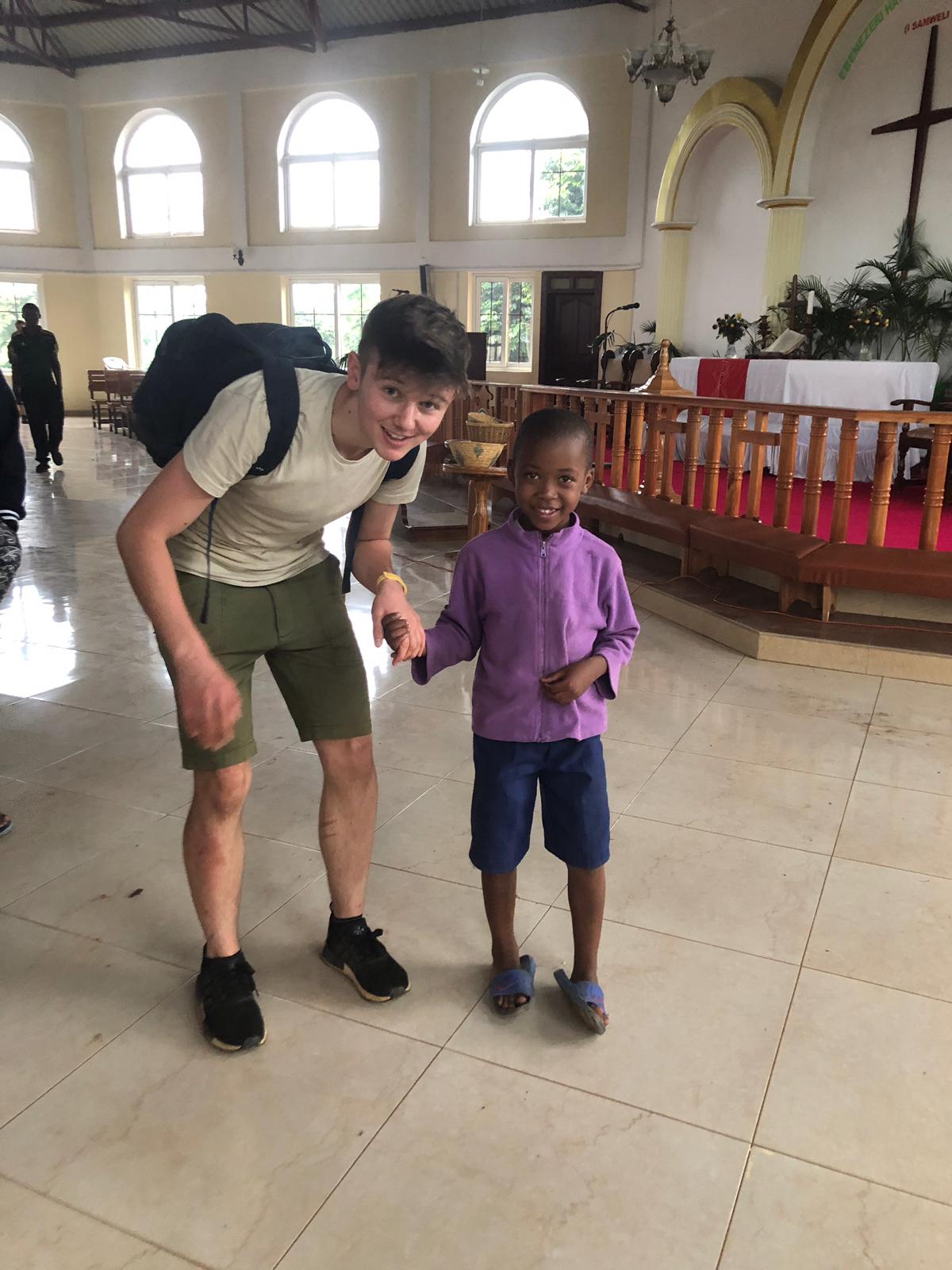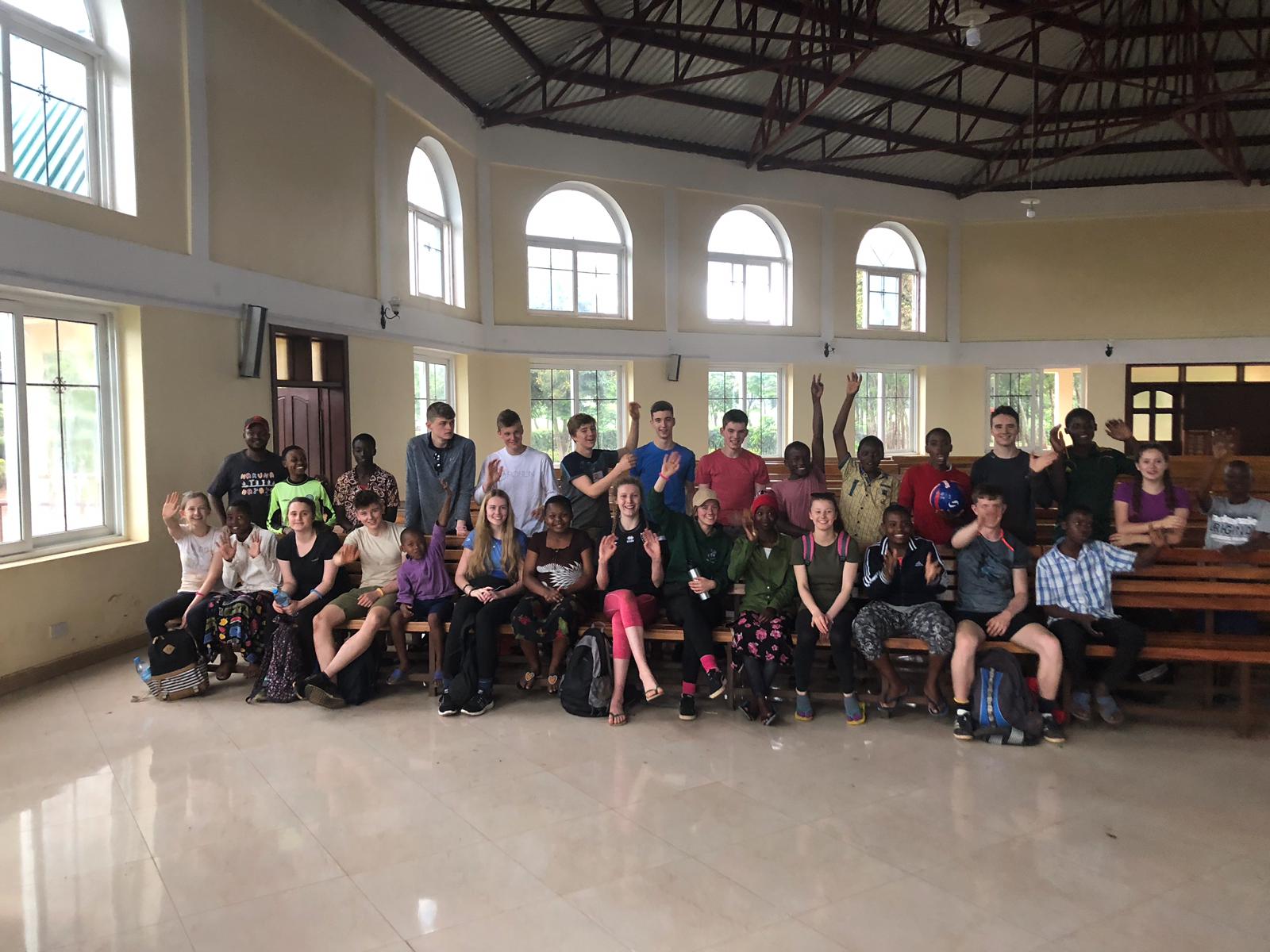 Later on that night we sorted out donations for the families who we are building homes for.
Saturday 15th June
Today we had another half day ons ite which involved more moving soil and bricks. In the afternoon we visited Moshi's Children's Christian Centre where another game of football was played and there were many skillful people and goals!
Sunday 16th June
Very early 6.30am start. The African coffee was definitely needed! Today's breakfast consisted of some samosas and vegetable omlette. We then set off for church next to the local Christian medical school. The building was open and circular. The service lasted roughly 2 hours but was jam packed with a mixture of prayer, singing, dancing. We then left the church for the Marangu gate- the starting point for many Kilimanjaro climbers at 1896m in height. We then descended back into the foot hills to visit a museum about a local chaga tribe- which our own Elly Kimaro claims to belong to. Although he also claimed to have climbed Kilimanjaro on multiple occasions and whilst still in school...
We learned about the first people to the mountain one of which was 18 at the time and claimed to have lived to 125 years of age. The chaga tribe also claim to have met the Pygmy people who now reside in the Congo jungle and have lived to ripe 130+ ages. We then visited one of the last year's projects where we were warmly greeted by the church leader and house owner who kindly showed us around. We returned home to a Sunday roast- African style!- with chicken, roast potatoes, vegetable sauce, rice, watermelon, and African coleslaw. In the evening, our quiz night meant that the losing team had to make the winning team lunch!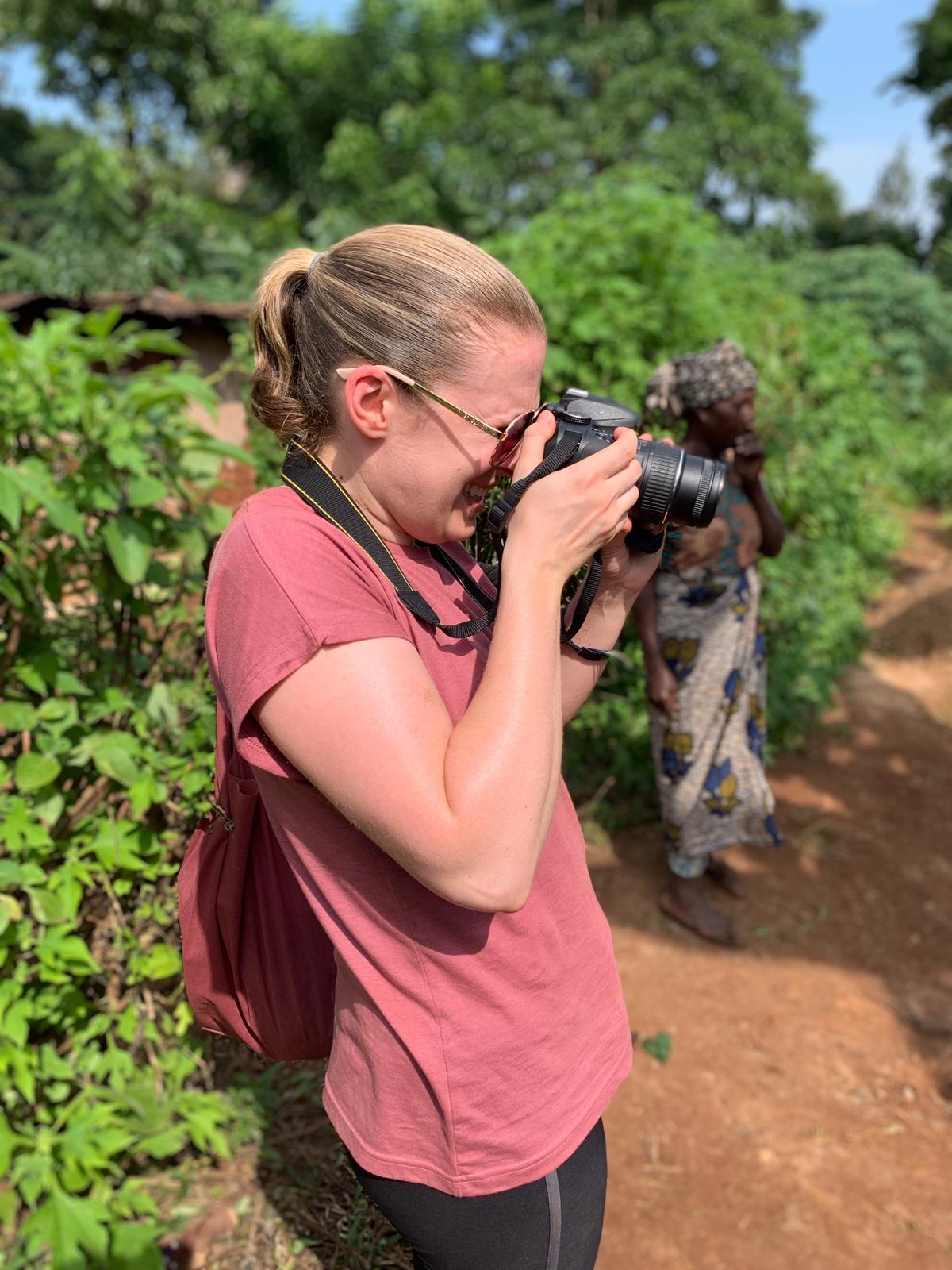 Monday 17th June
Today, we started our day off earlier than last week with a 7:30 breakfast and left the college by 8:30 for a full day at the worksite. We split into two groups with one going to Emmanuel and the other to Velanora where the fundis (local builders) have made tremendous progress.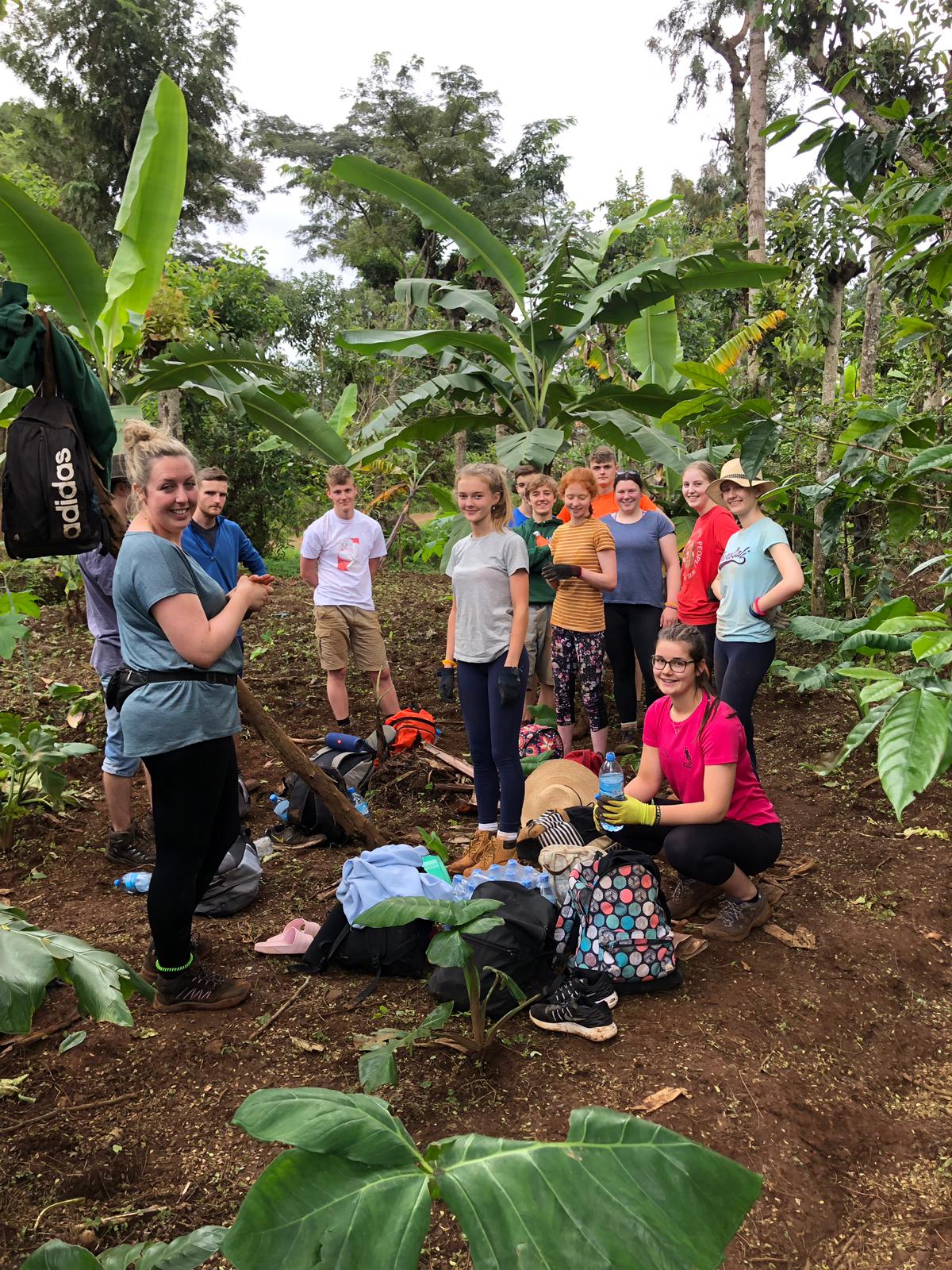 At Velanora, the fundis are almost ready to put the roof on. At Emmauel, the fundis were busy building the lintels and will also soon be fixing the roof in place. After a tiring day of shifting bricks and sand, both groups made their way back to the college. We got dressed for dinner at the Kilimanjaro Coffee Lounge where we had some lovely food, before finishing the evening with a highly competitive game of 'Mafia'!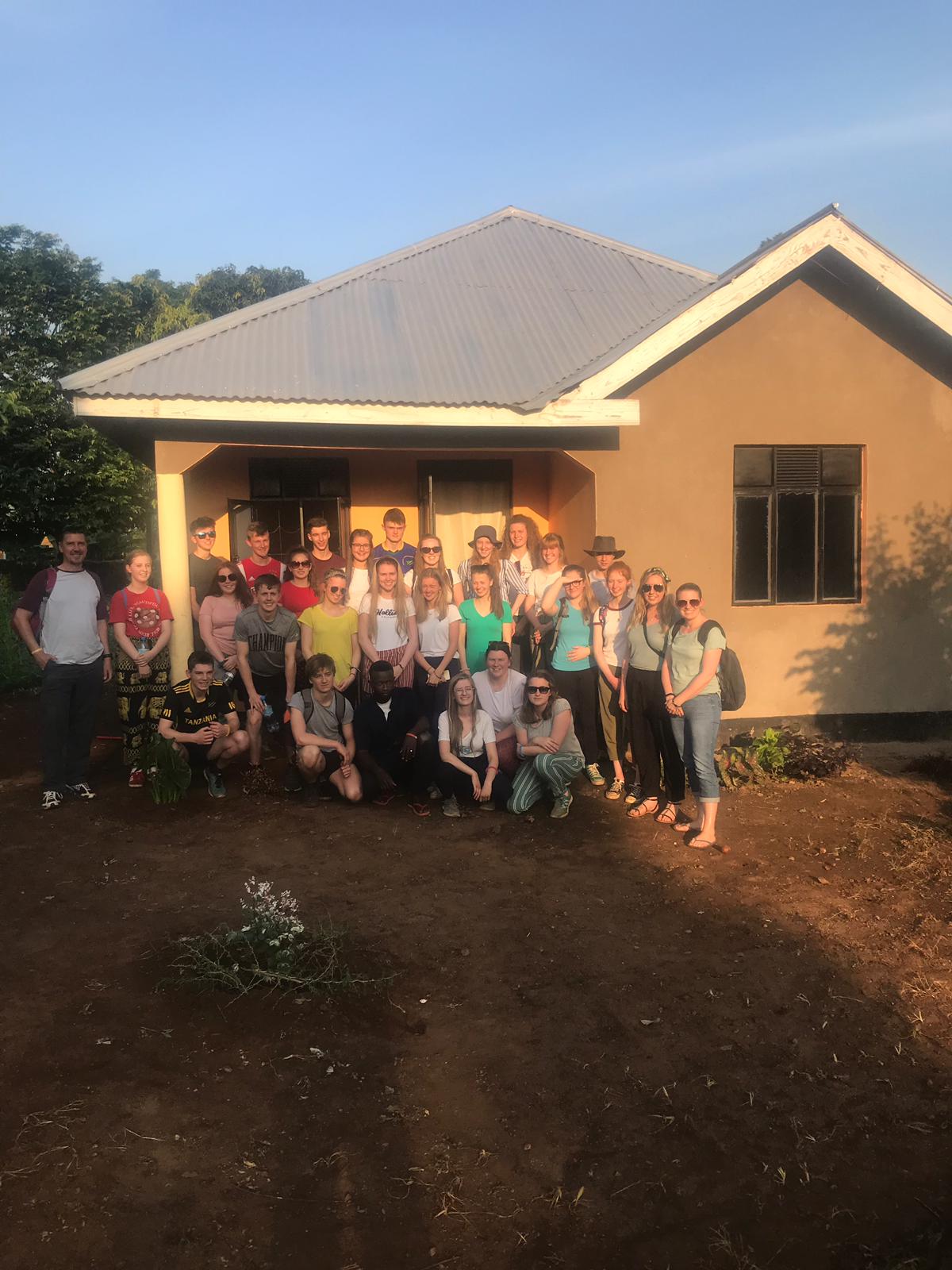 Tuesday 18th June
The day started with a typical breakfast before setting off for our last day on the worksite.
One group headed to the Valenera site and the other to the Baraka site. The work at the site was minimal, consisting of moving materials through chains and playing with the children, due to our hard graft earlier on as we had already surpassed expectations!
After a light work session, the group headed back to Berea to clean up before heading to an orphanage for children aged 0-7. On arrival, we had a prolonged speech concerning the heritage of the orphanage. Shortly after, we were able to stretch out legs with the orphans in the park. When we got on the bus we headed to the market place to buy paintings from local artists and of course practice haggling!
As the sun was setting we travelled back to Berea where we had our tea then watched the Lion King to build up excitement for the much anticipated safari!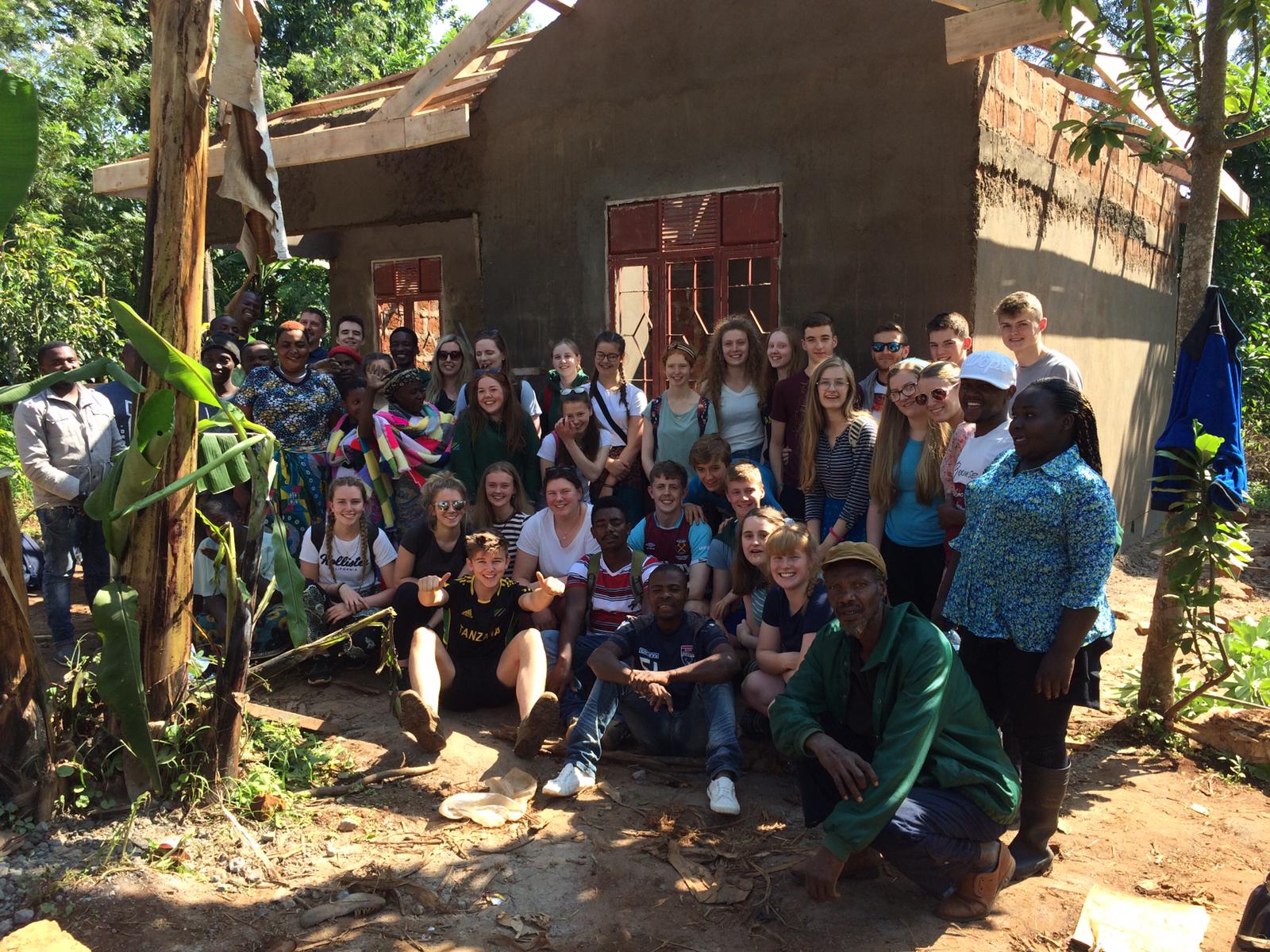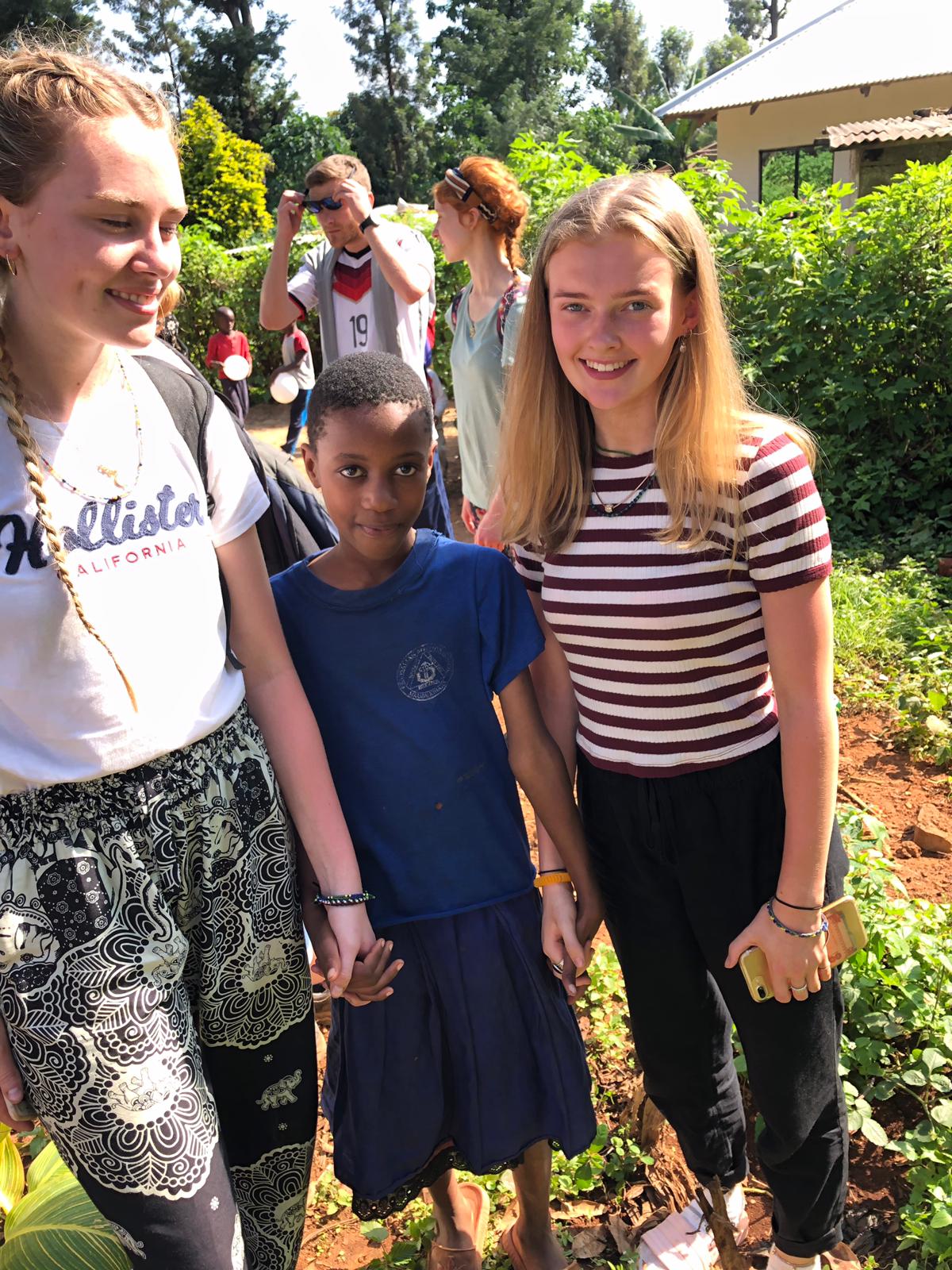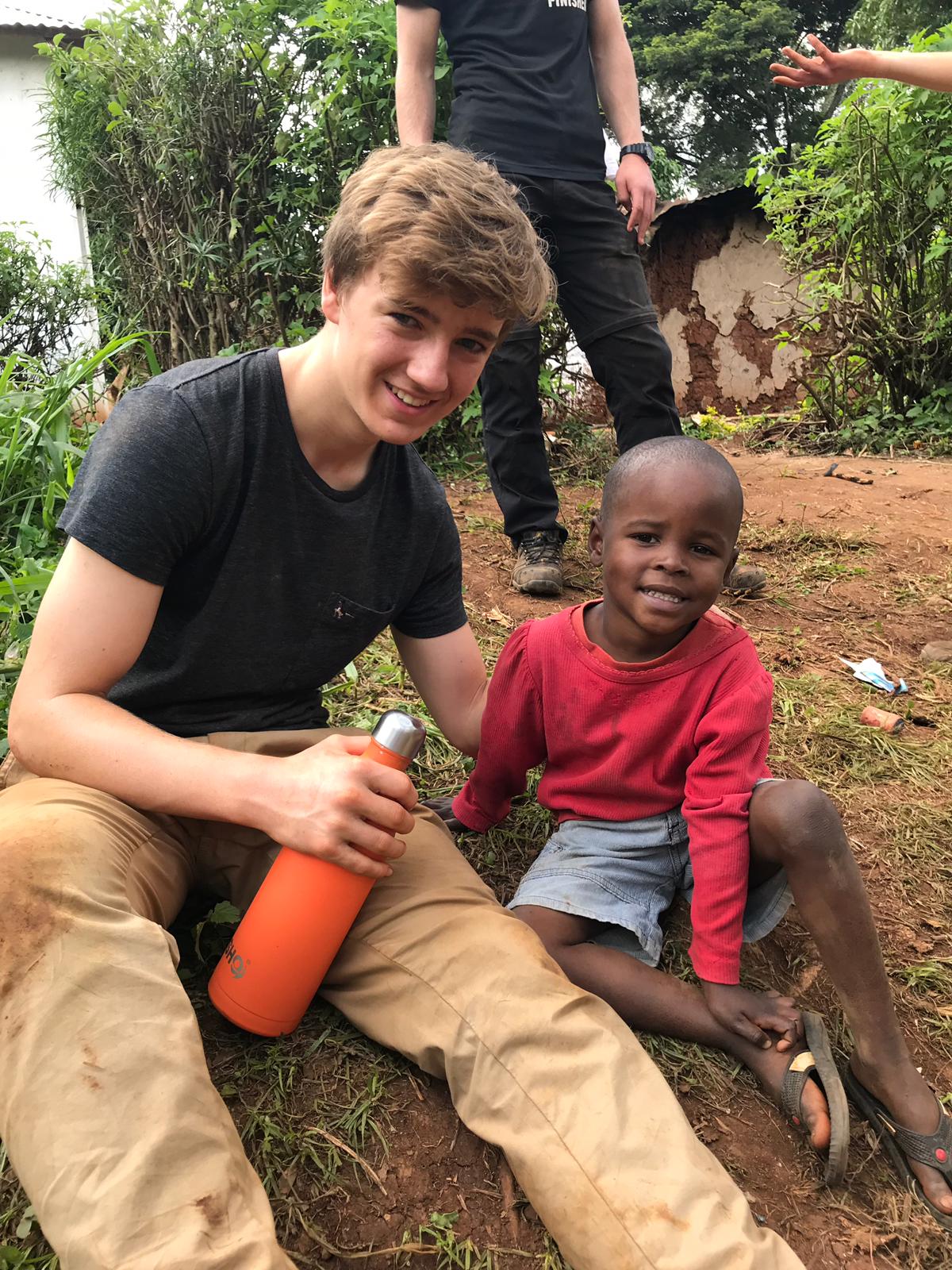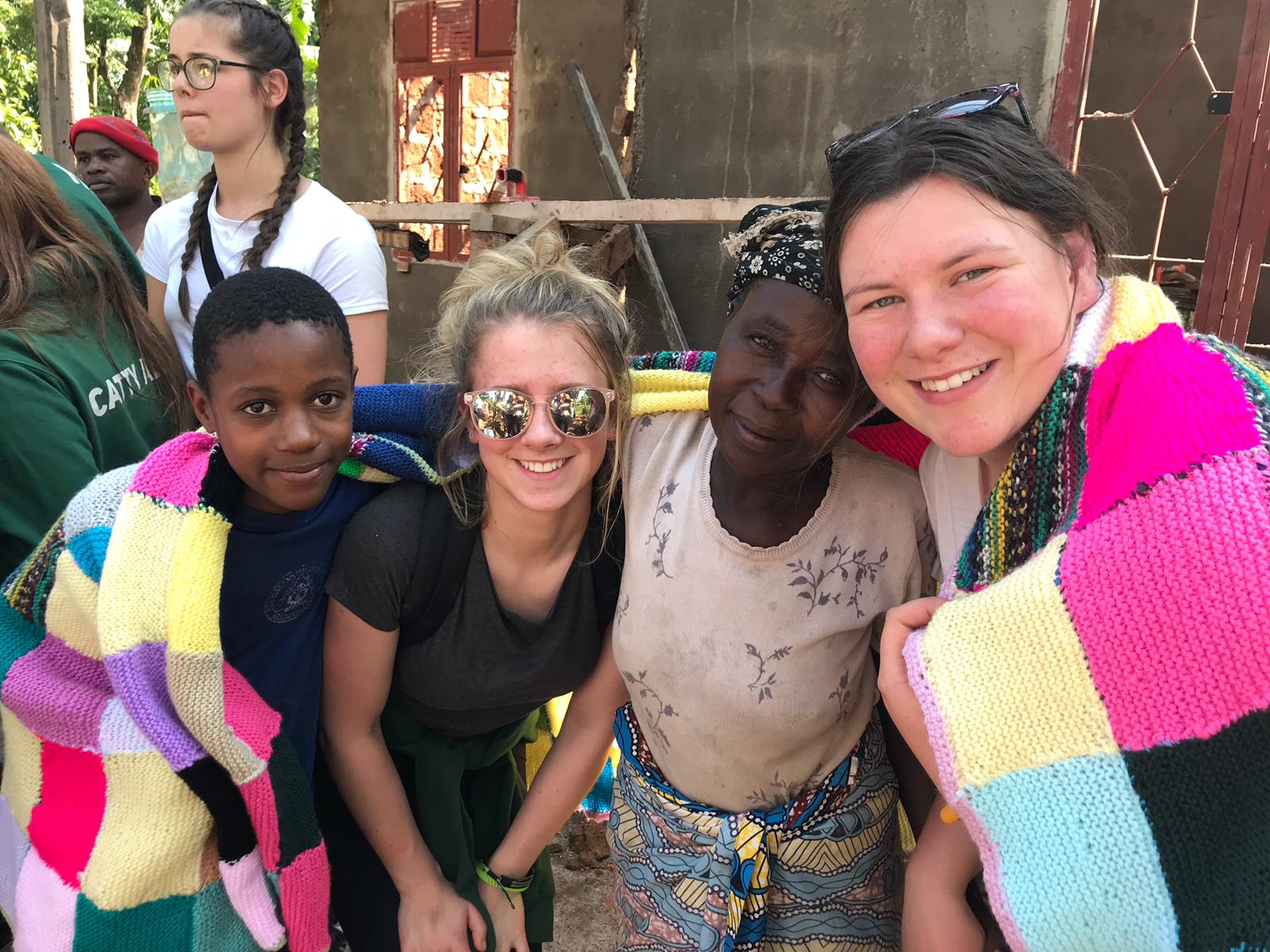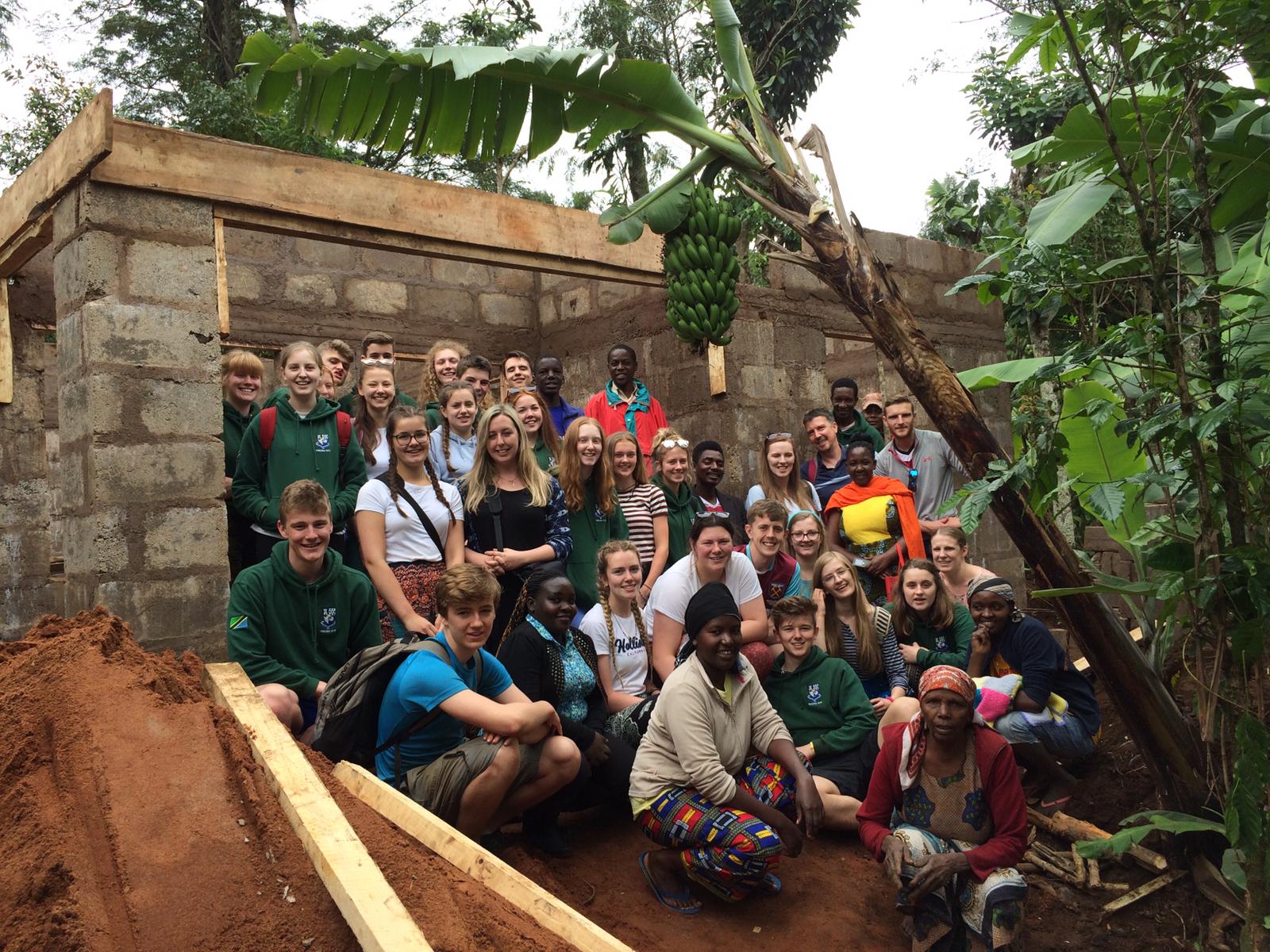 Wednesday 19th June
We headed to the worksites and gave our donations to the families and workers. We didn't hesitate to try and squeee everyone on the worksites into pictures! Velanora was ecstatic when we arrived having recovered well, and was hugging and taking pictures with us all. When we headed back to Berea, we were all packing our bags and we recieved an safari orientation from Elly.
Thursday and Friday, 20th & 21st June
Thursday started with a very early morning travelling to the safari park. On the way, we spotted people from the Massai tribe and learned a little about their culture. At the gates we came across a number of monkeys that had bright neon 'regions'. Withing the park we were amazed by the number of elephants, giraffesm warthogs, vultures and antelopes. We had a great time in the sunshine exploring the park by Jeep then we proceeded to head to Naven nature camp which would be our home for the next two niights. The hot showers that we had missed for the last two weeks came as an added bonus!
Friday brought upon another early morning with leaving the camp at 6AM to head to the Ngorongoro crater. The spectacular views and variety of animals once again made our day very special. We got to see four out of the big five animals including elephantsm buffalo, lions and rhinos. We the left the park but not before getting a nice group shot at the famour crater viewing spot. Our night ended with another great meal which rounded up the safari experience. The experience is one we will remember for the rest of our lives!
Friday 23rd August
Our Vine Trust Tanzanian coordinators have been in touch with some great news - Happiness and Emmanuel's house is now complete!
The handover ceremony was a joyous occasion with lots of singing and dancing. The ceremony was attended by TAWREF, local community leaders, neighbours, family, friends, and our Tanzanian Vine Trust team.
Our Earlston High School team were delighted to hear the news and see pictures of Happiness and Emmanuel outside their new home.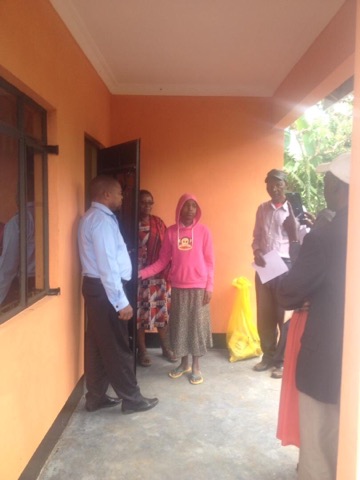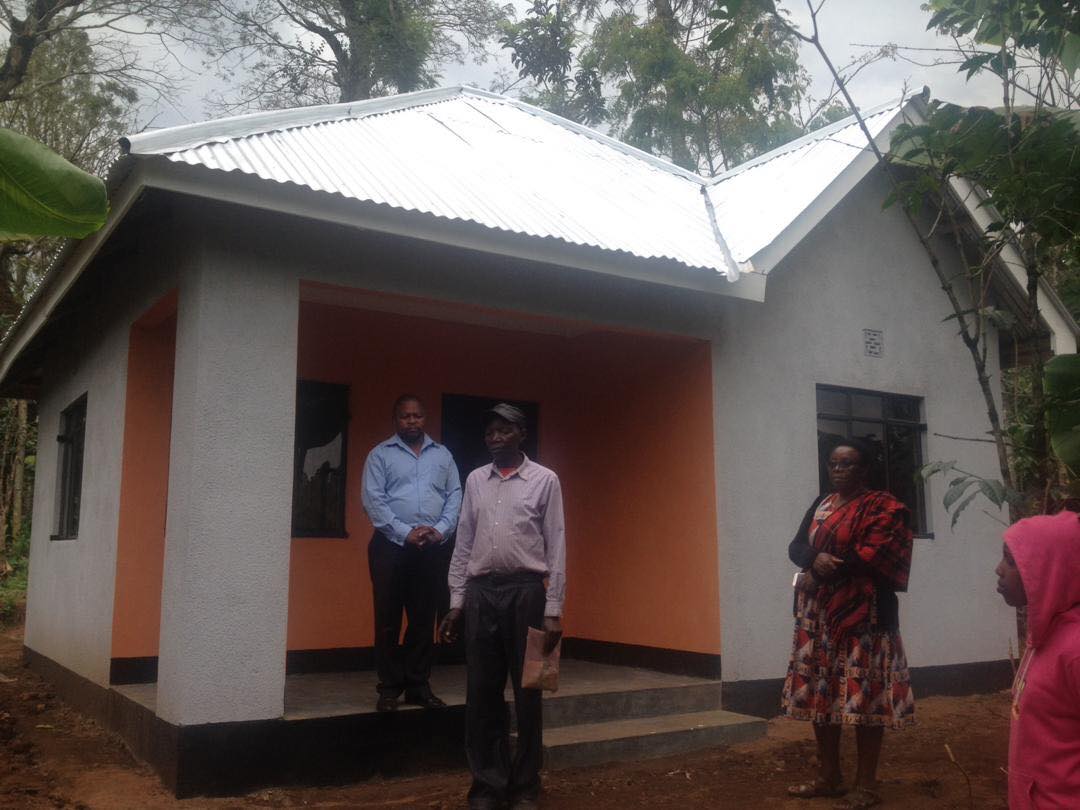 Tuesday 10th September
Our Vine Trust Tanzanian coordinators have been in touch with more great news - Baraka and Velenora's homes are now complete! The handover ceremonies were full of celebration as Baraka and Velenora now have safe and secure homes to live in.