Thursday 27th June
After our journey all the way from Inverness to Moshi, we had a late breakfast and orientation before going for a tour of Moshi Town and the markets. We got a flavour of the huddle and bustle of the town and particularly the markets. There was lots of sights and smells which caused some amusement and surprise at what was on sale. Amazing what items are made form old car tyres. Sandals, bungee cords, suspension bushes and mechanical grommets. Nothing is wasted. Tonight will be an opportunity to play with children in the college and sort out the cases for donations.
Friday 28th June
We started the day with a visit to Vine Trust's partners TAWREF, to see all the good work they are doing in the community we are working in. After some shopping in their shop, the two teams headed off for first day on site at Hussein's and Rose's new homes.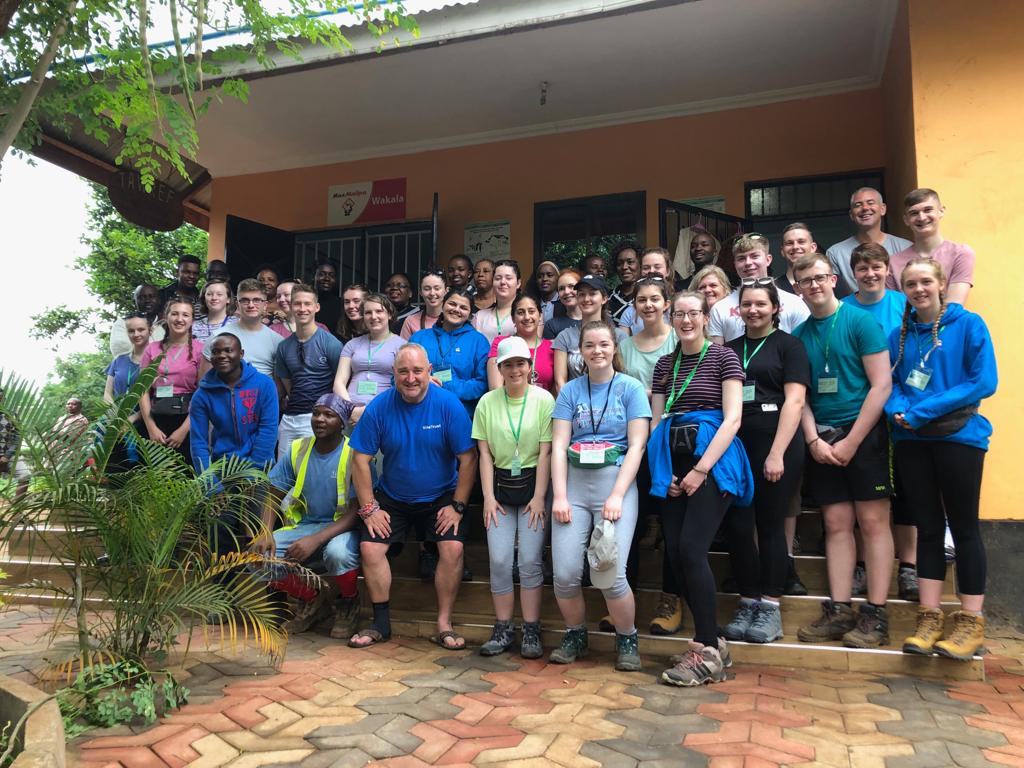 At the end of the first day on Rose's house, there has been great progress in marking out and digging foundations and filling with boulders to give a solid base for the house.
There has also been great work at Hussein's site with the foundation dug and rocks in place for concrete to be mixed and poured to hold it all together.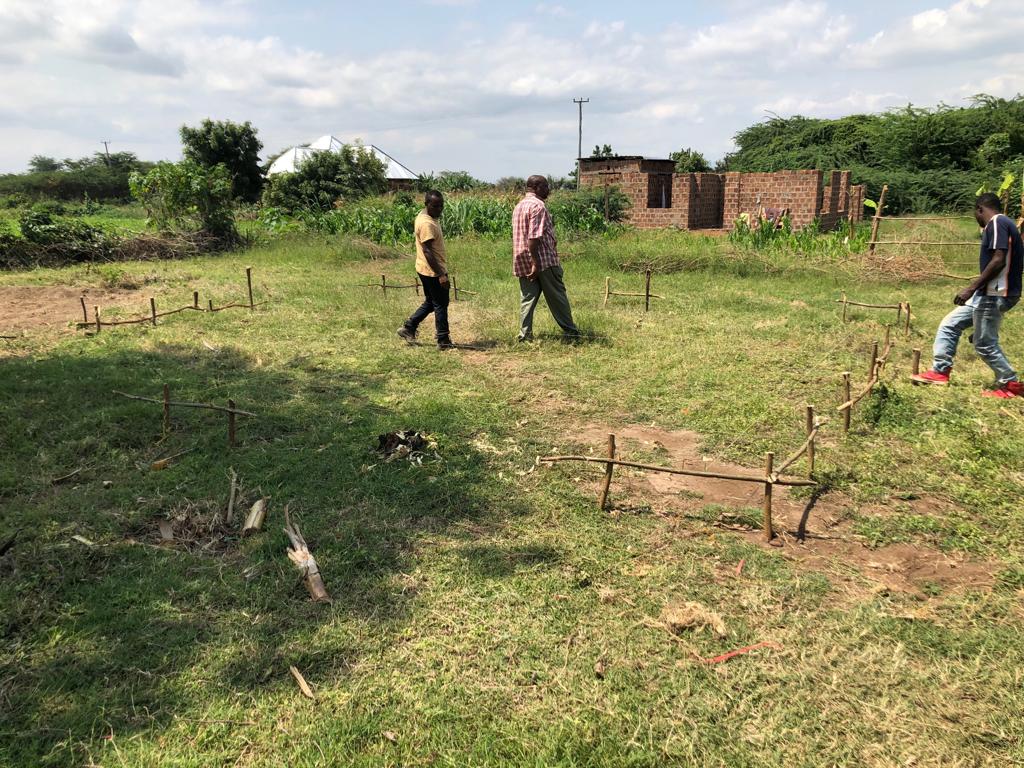 Below: The fundi (builders) share their meal with the team- those brave enough! Ugali and tilapia fish stew.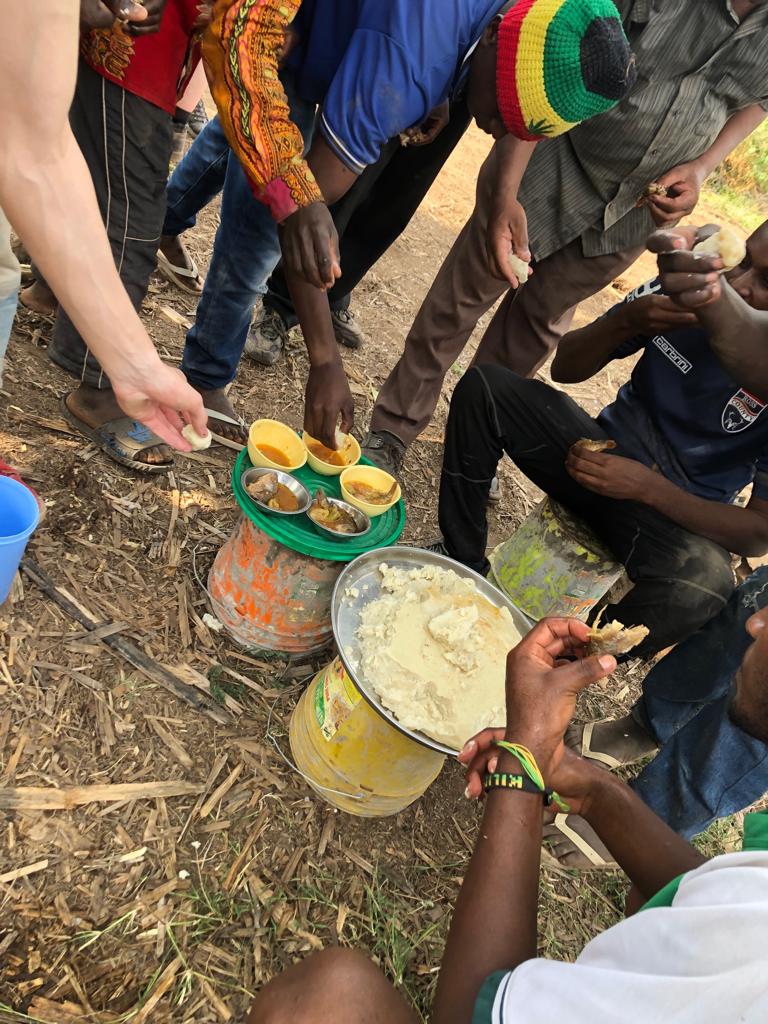 Back at Berea where the team are staying, the best of food is being produced!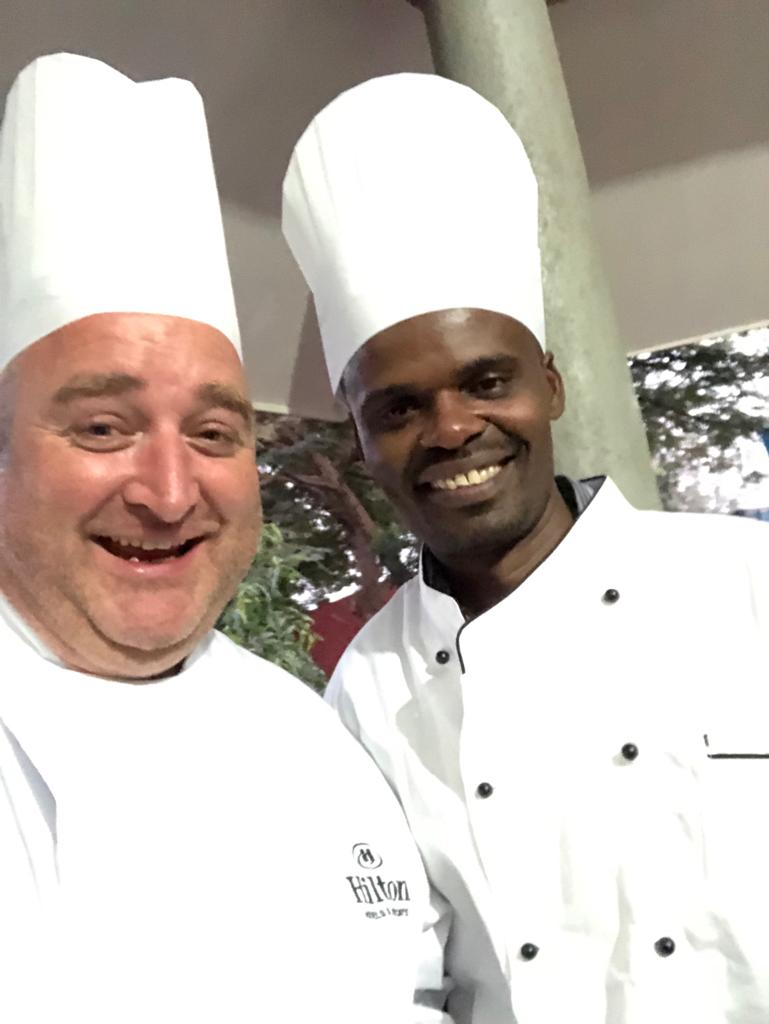 Saturday 29th June
We visited the home of David which was built by a previous school party in 2017. Mama David and Jackson were delighted to see Kathleen and Ruairidh who were on the 2017 workparty. The family are so well and happy in their new home. A few tears of happiness from all.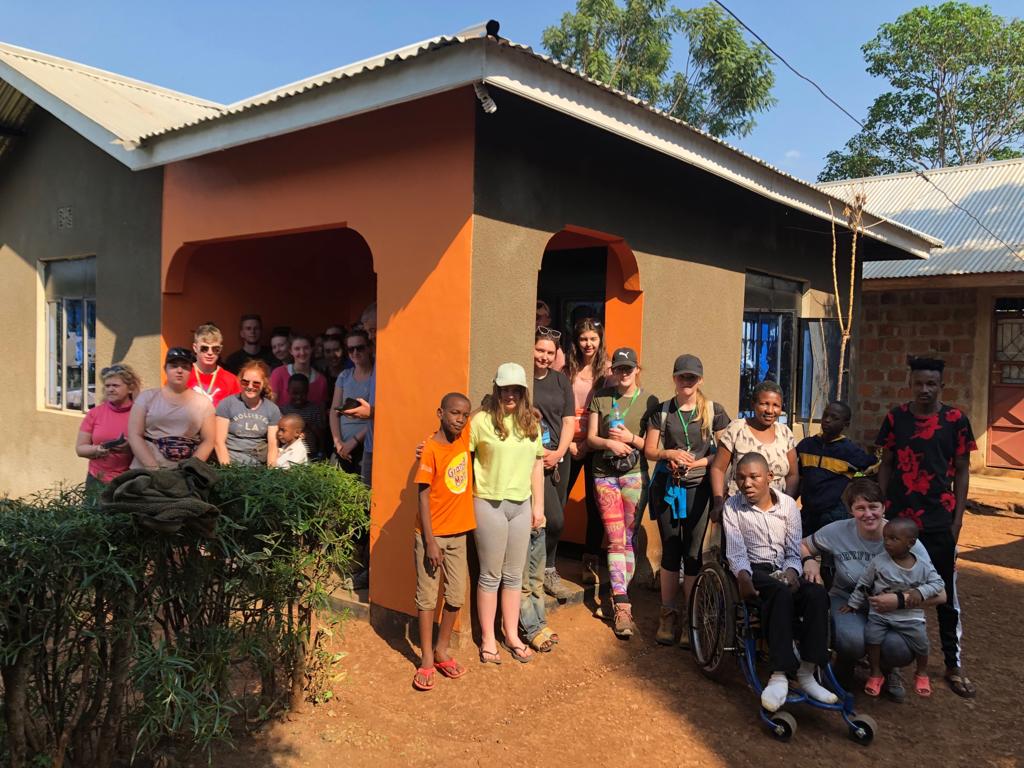 Steady progress at Hussein's house with the foundations being finished today. A long journey with buckets of water from a sunken well 100 metres away on neighbour's land. Hot work today with temperatures reaching 27 celsius on site. Key message- suntan lotion, water and lots of drinking water, listening to your body and taking breaks!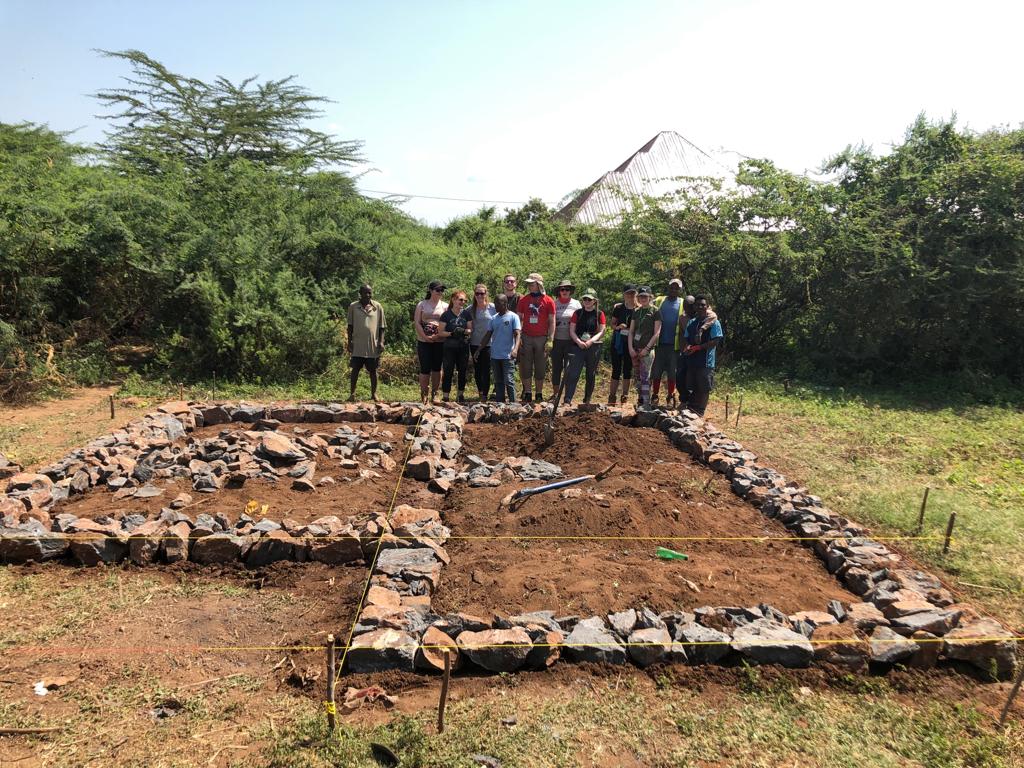 Below: Hussein (in red) and his old house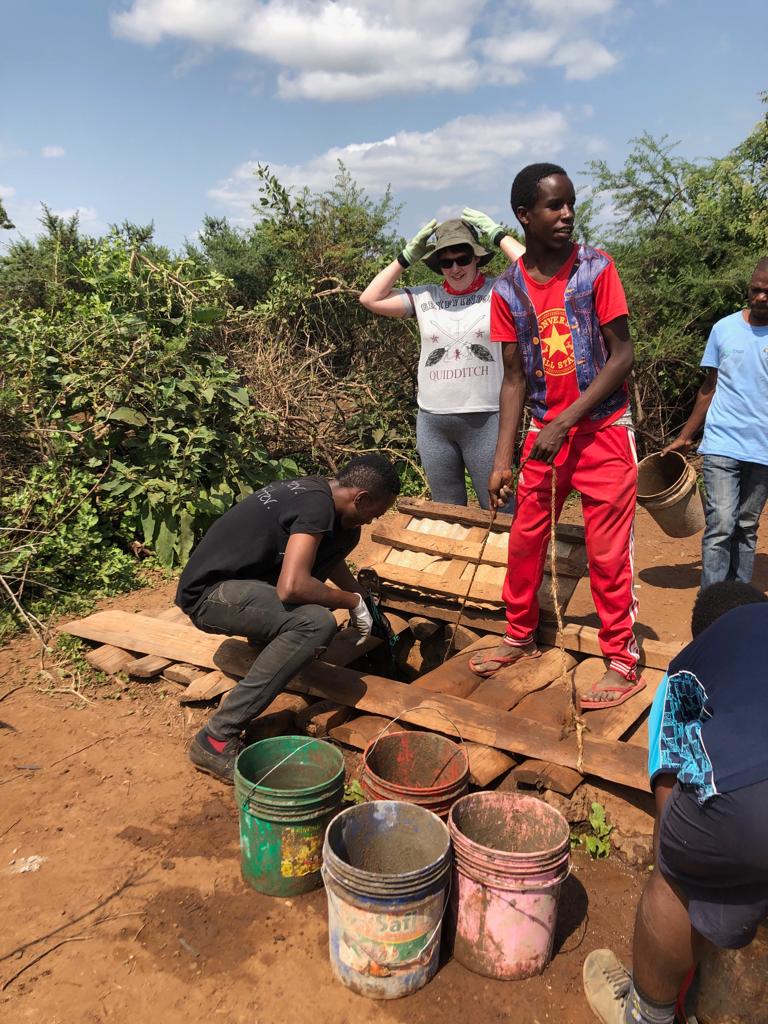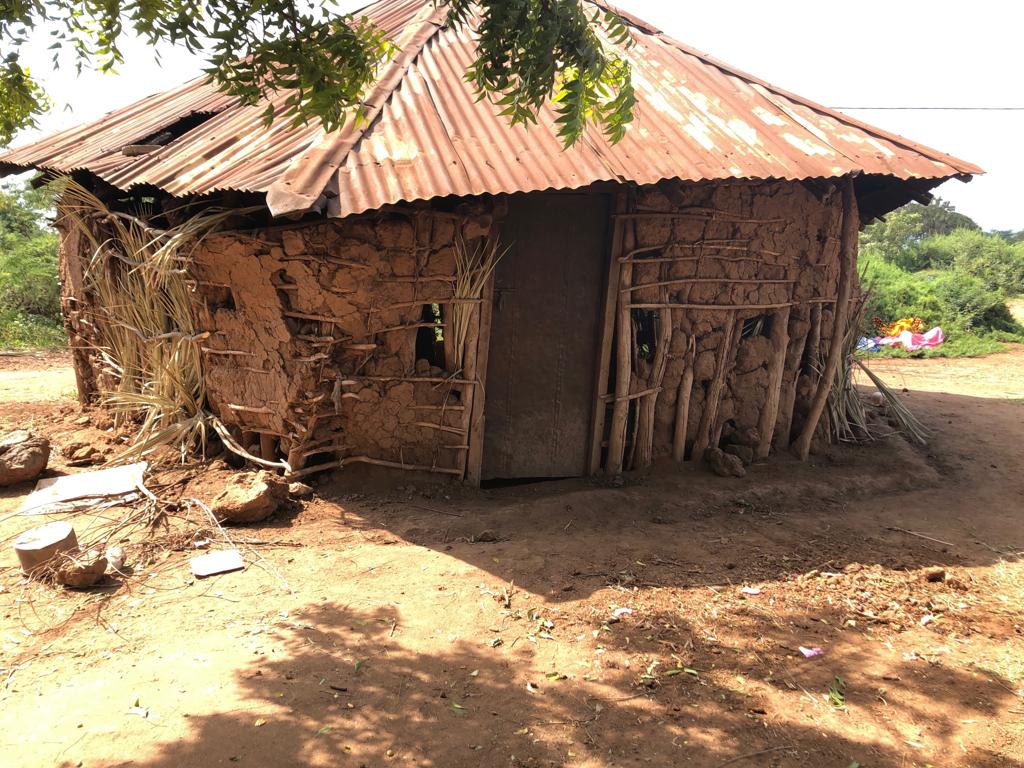 Sunday 30th June
Beautiful views of Mount Kilimanjaro today.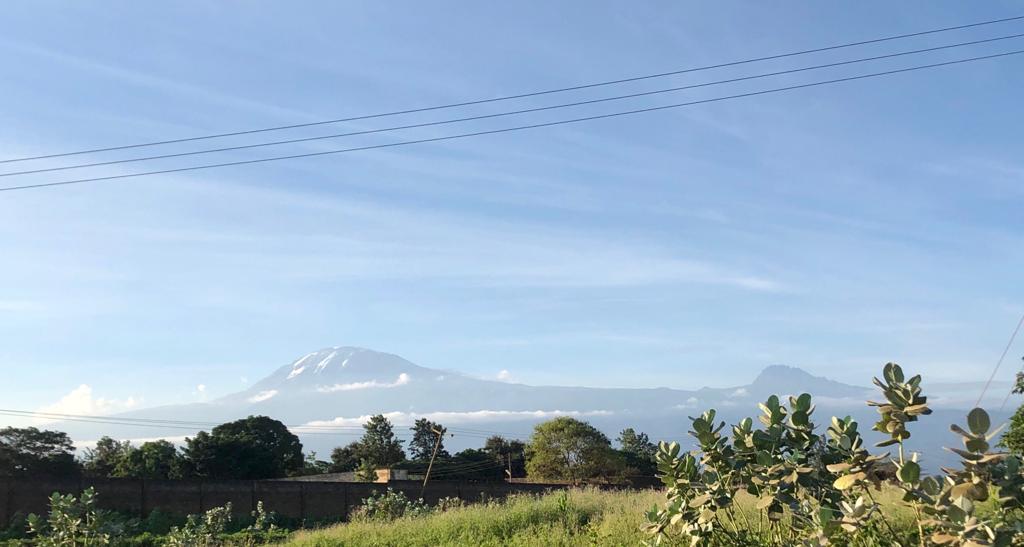 A lively service at KCMC church this morning followed by a fun-filled afternoon playing football, volleyball and balloon races with the children at Moshi Children's Christian Centre. We brought lots of gifts and donations including football strips from ICT and Ross County, both highland teams will compete here in Moshi on a daily basis we're sure!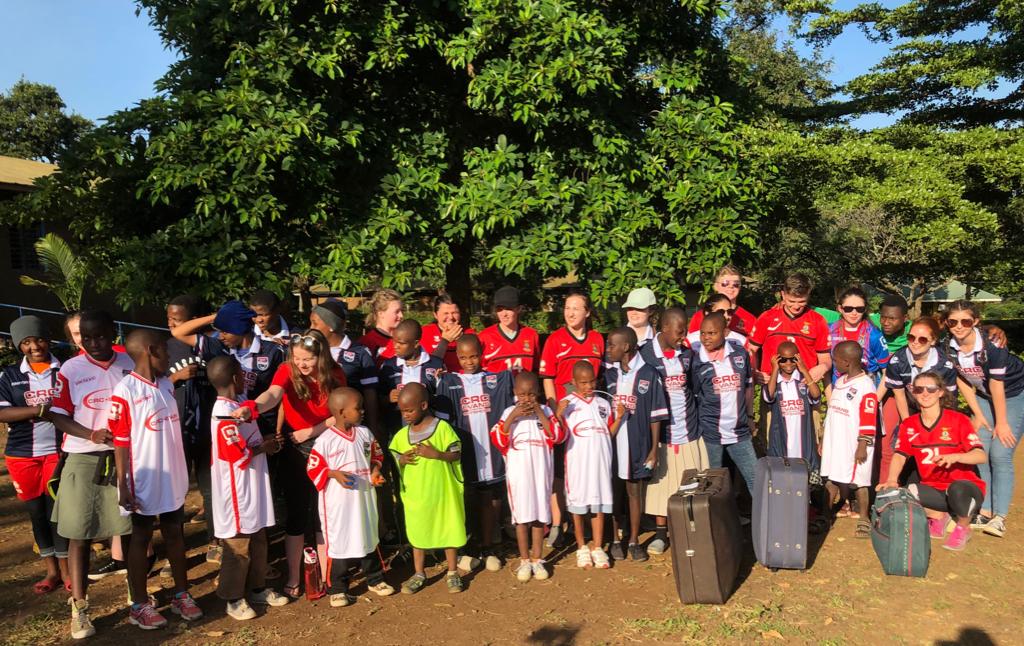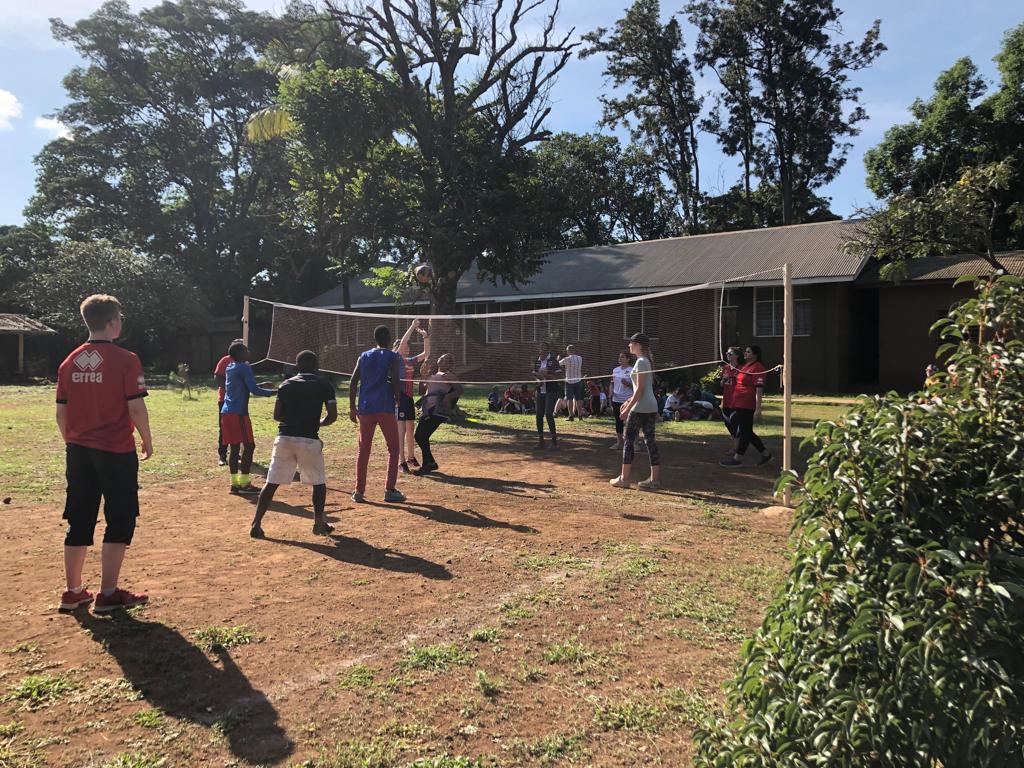 Monday 1st July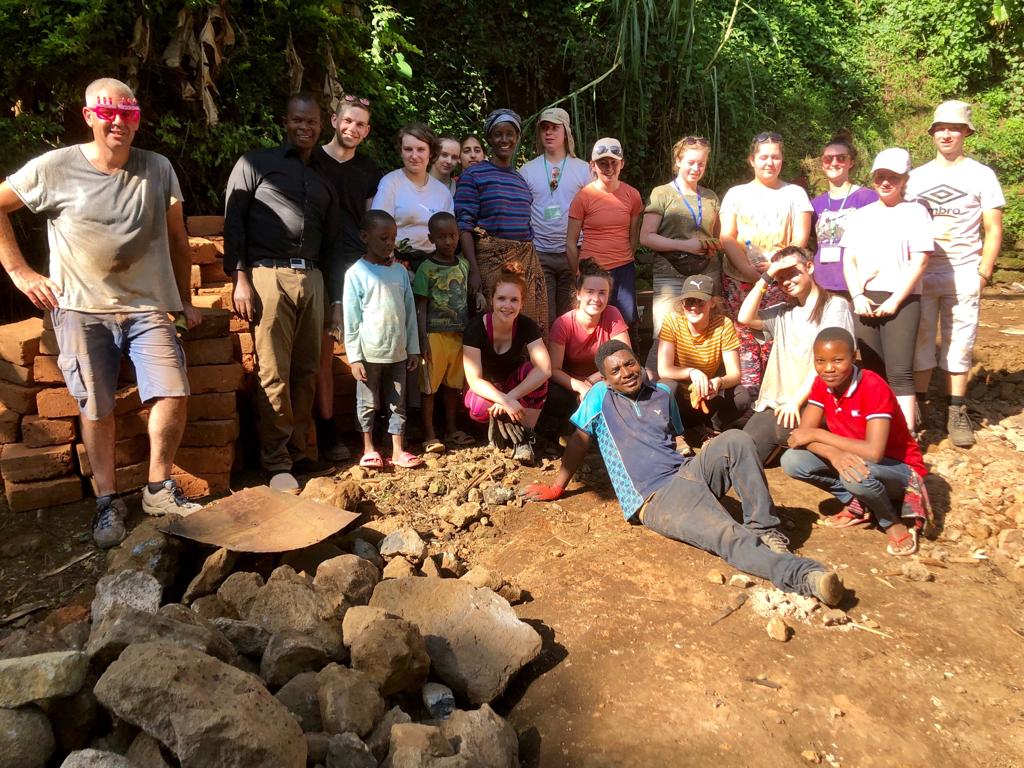 Today we started on a new site for Stella. Everyone pitches in, including the neighbour's daughter- the brick weighed more than her and put us to shame! Those who were able started carrying two!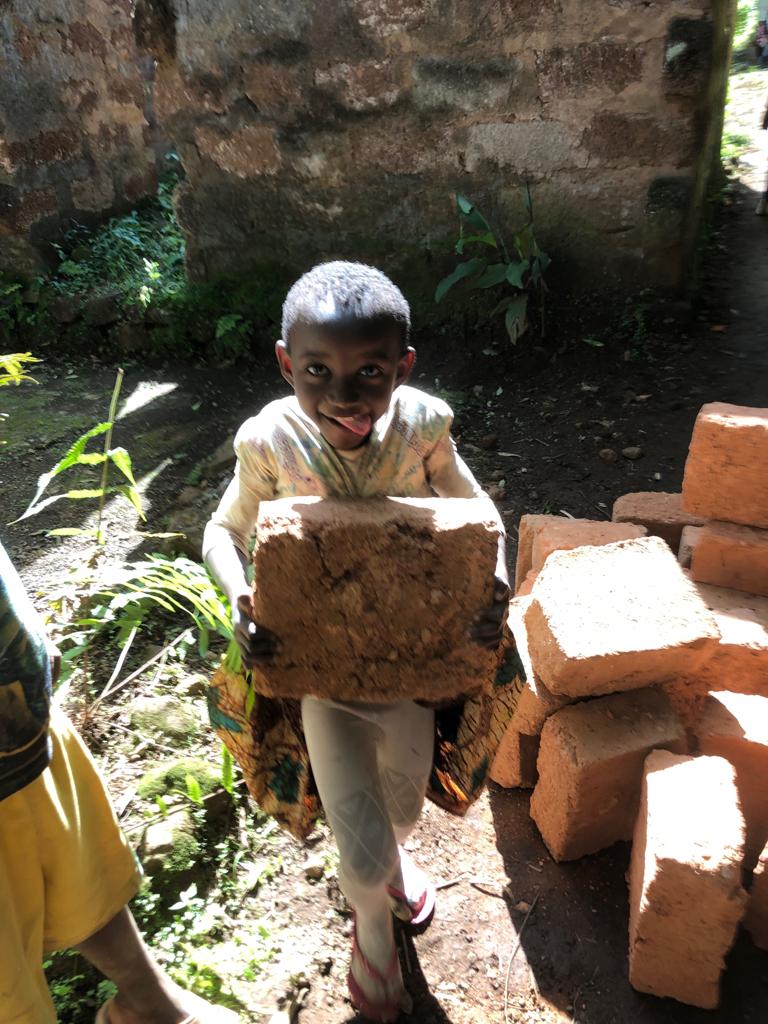 We started at the house with prayers from the local pastor. The old house needed to be demolished for the new one to be built. Four tonnes of cement sand had to be moved down to deck, so all hands were on deck.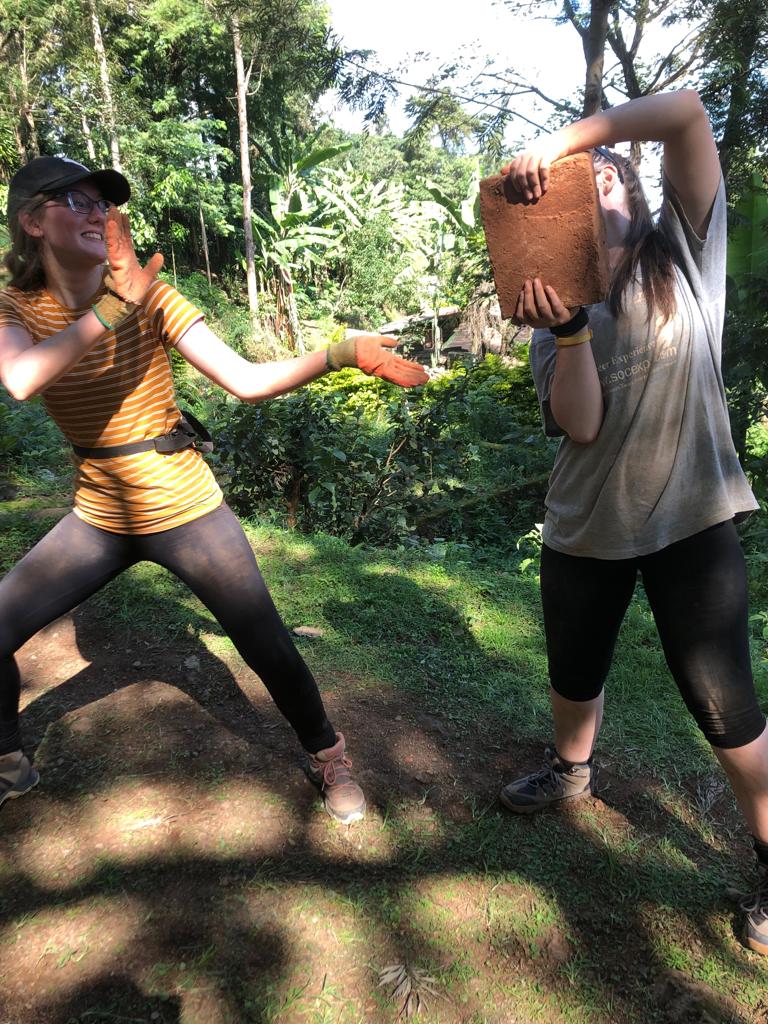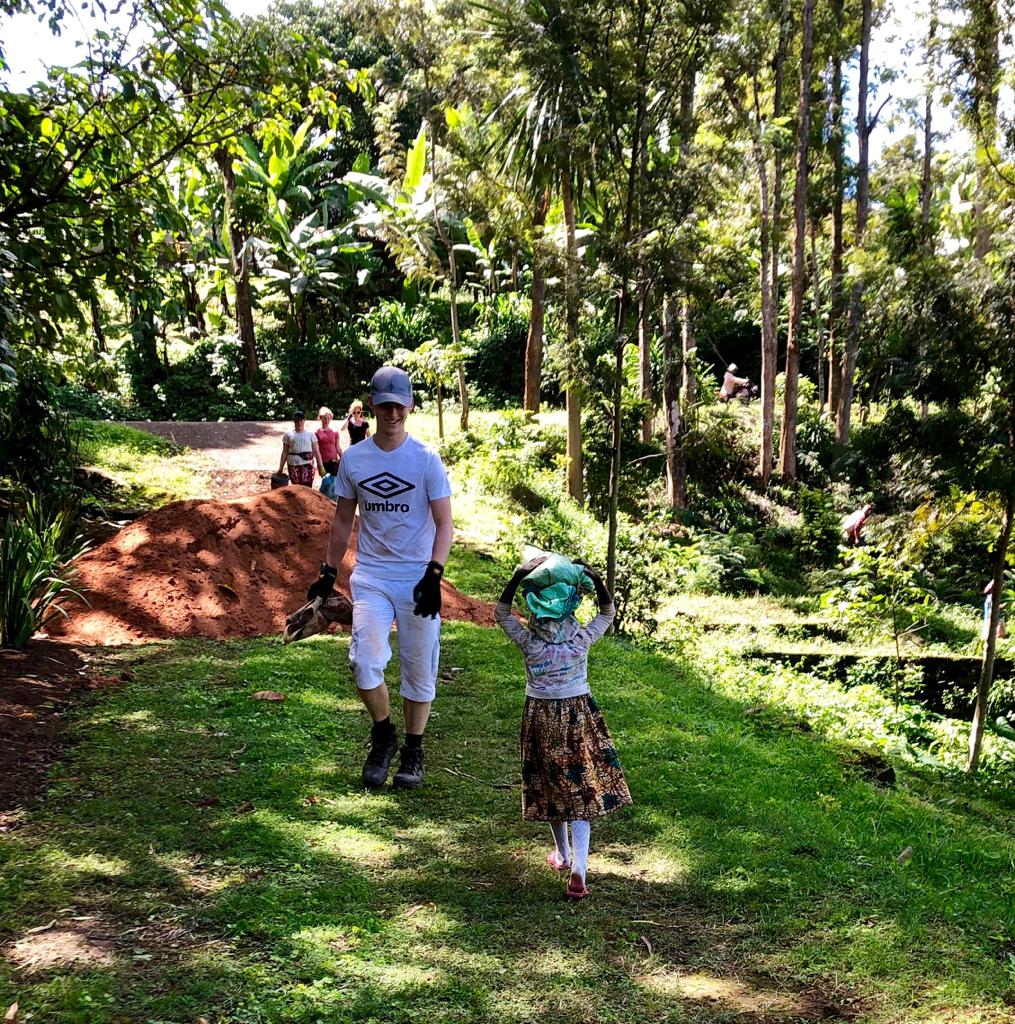 (Below: George with his birthday glasses!)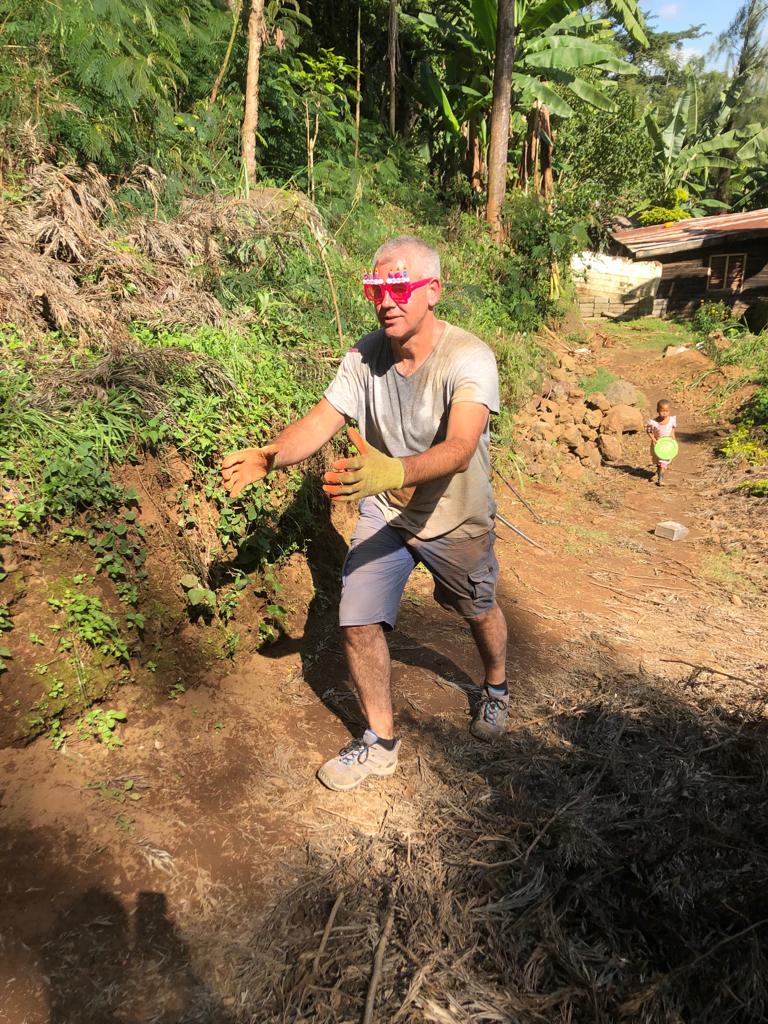 The old house (below) has now been demolished. It had been built out of wood 70 years ago. We plan to start digging the foundations tomorrow.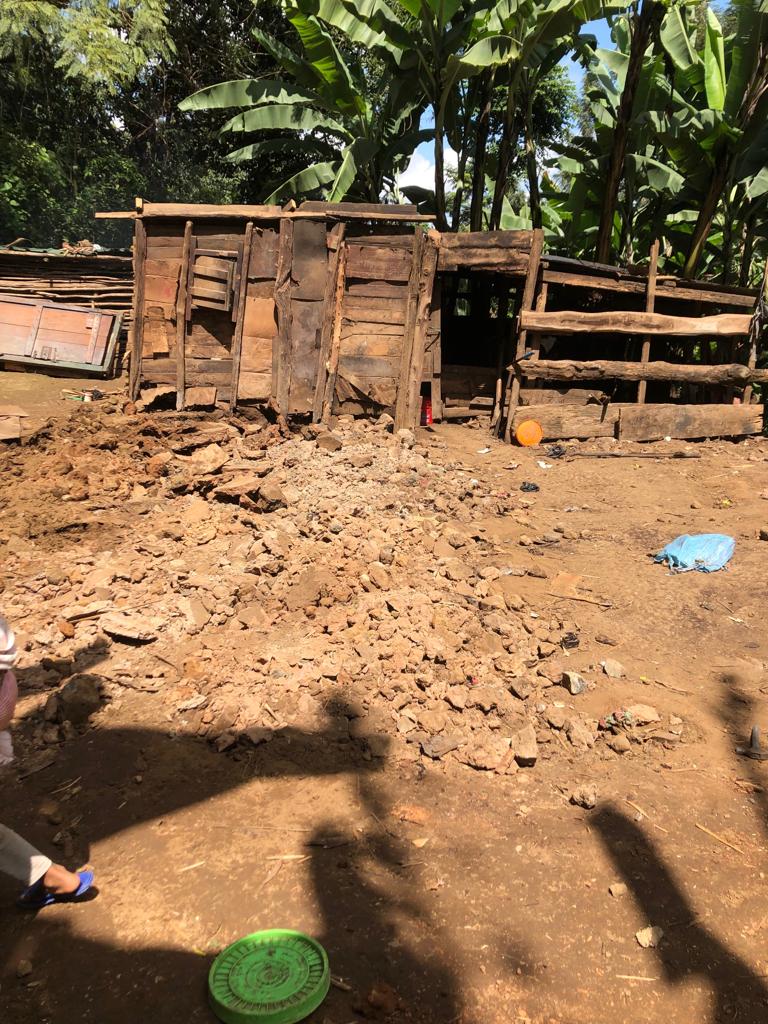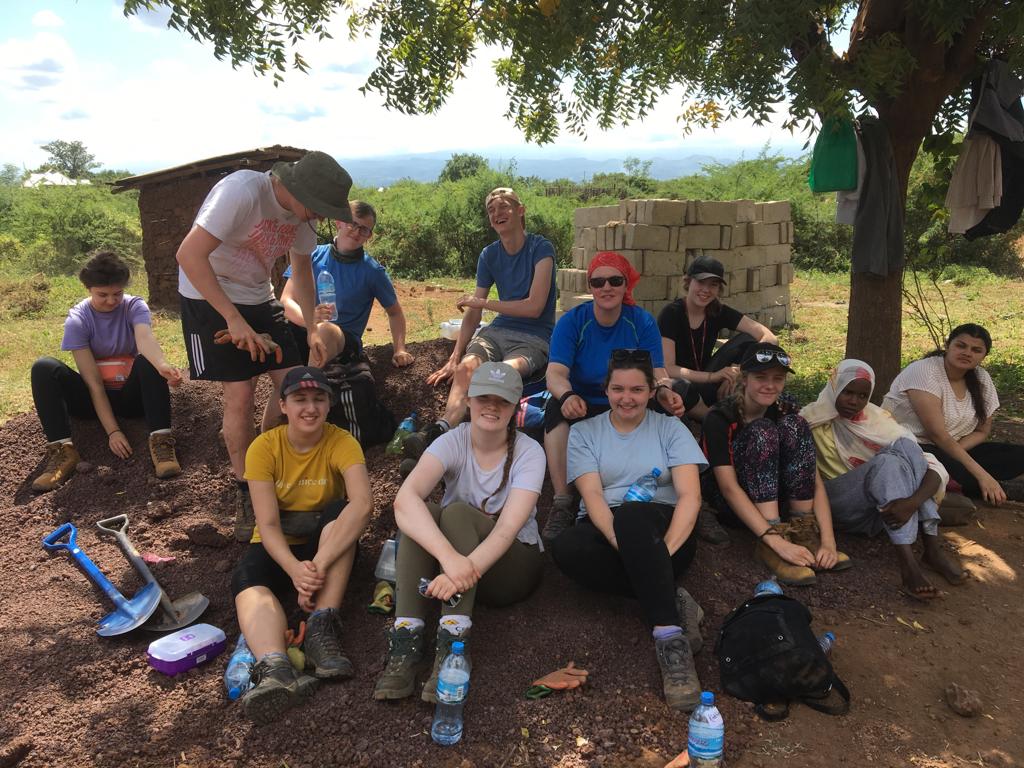 Hussein's site is progressing well, with the walls now started. The team uses dancing to compact the soil inside the rooms!
Tuesday 2nd July
The team went to Stella's house today to give it a big push on with it being the third house to be started. Foundations were dug out and ready to be filled with boulders.
We lifted another 4 tonnes of sharp sand and blocks together down the hill. The team manage a fantastic job in high temperatures and coping with the hill!
Tomorrow should see the concrete base ready for the walls to be started.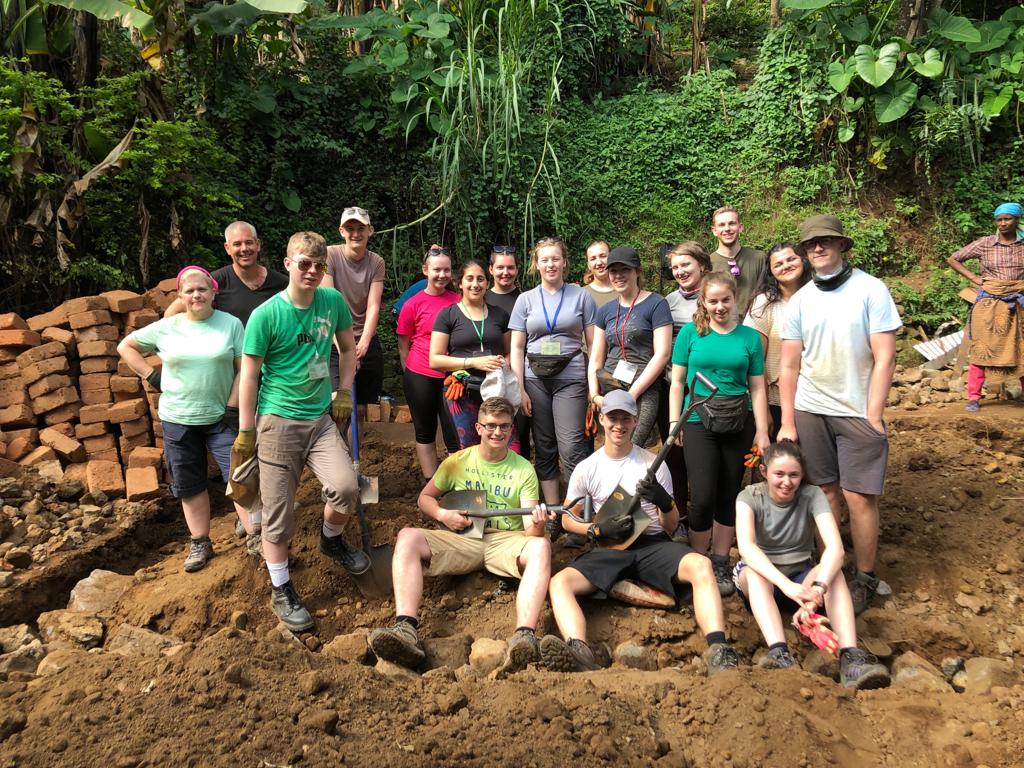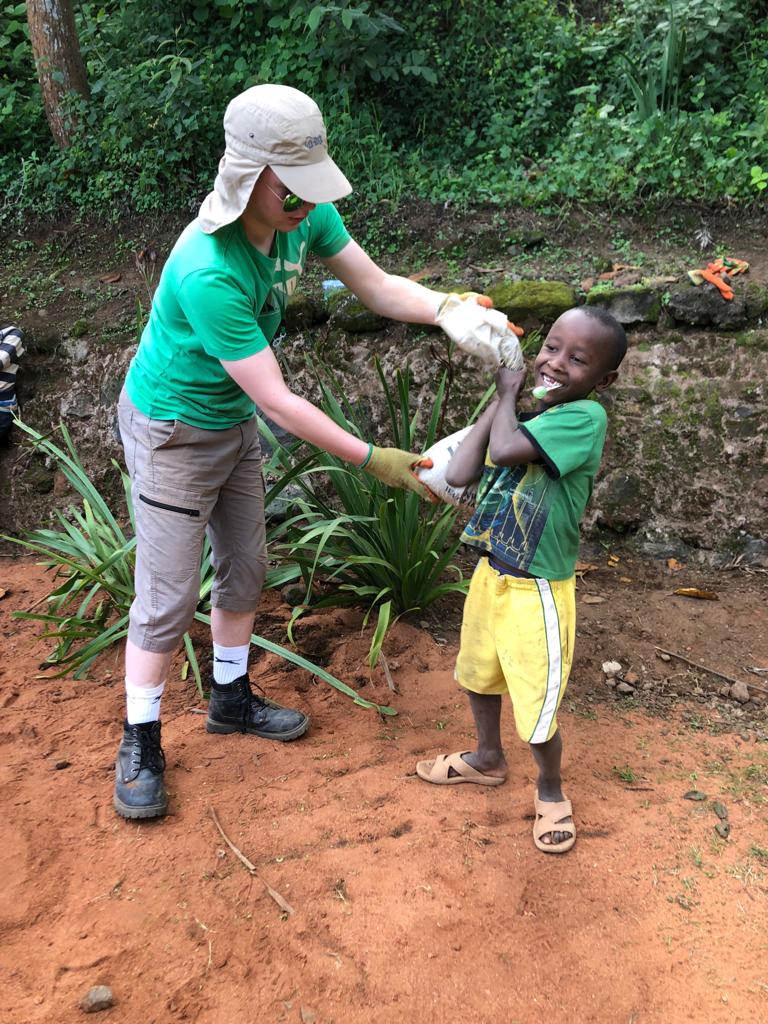 Wednesday 3rd July
Tremendous team work today, final of the 4000 bricks and 7 ton of sand all now on site ready for fundi to continue the building of walls. We started the first corner today which was amazing to see.
In the late afternoon, we spent time at Upendo Children's home playing games and ready with the children. It was a beautiful place and everyone was so happy there.
We headed back to the college for dinner and another power cut resulting in an iPhone/bottle lantern dinner. All great fun. A tiring day so eary to bed!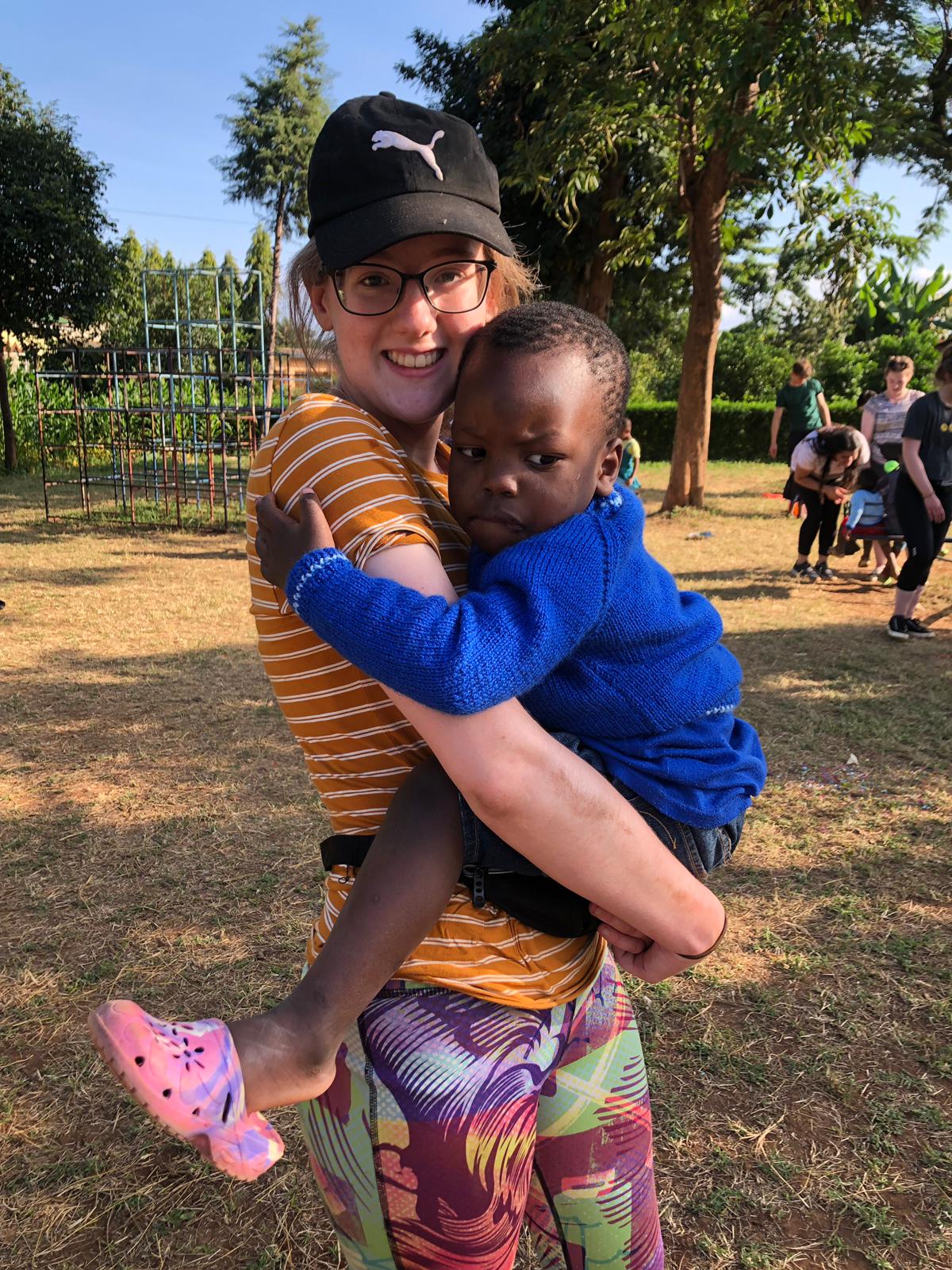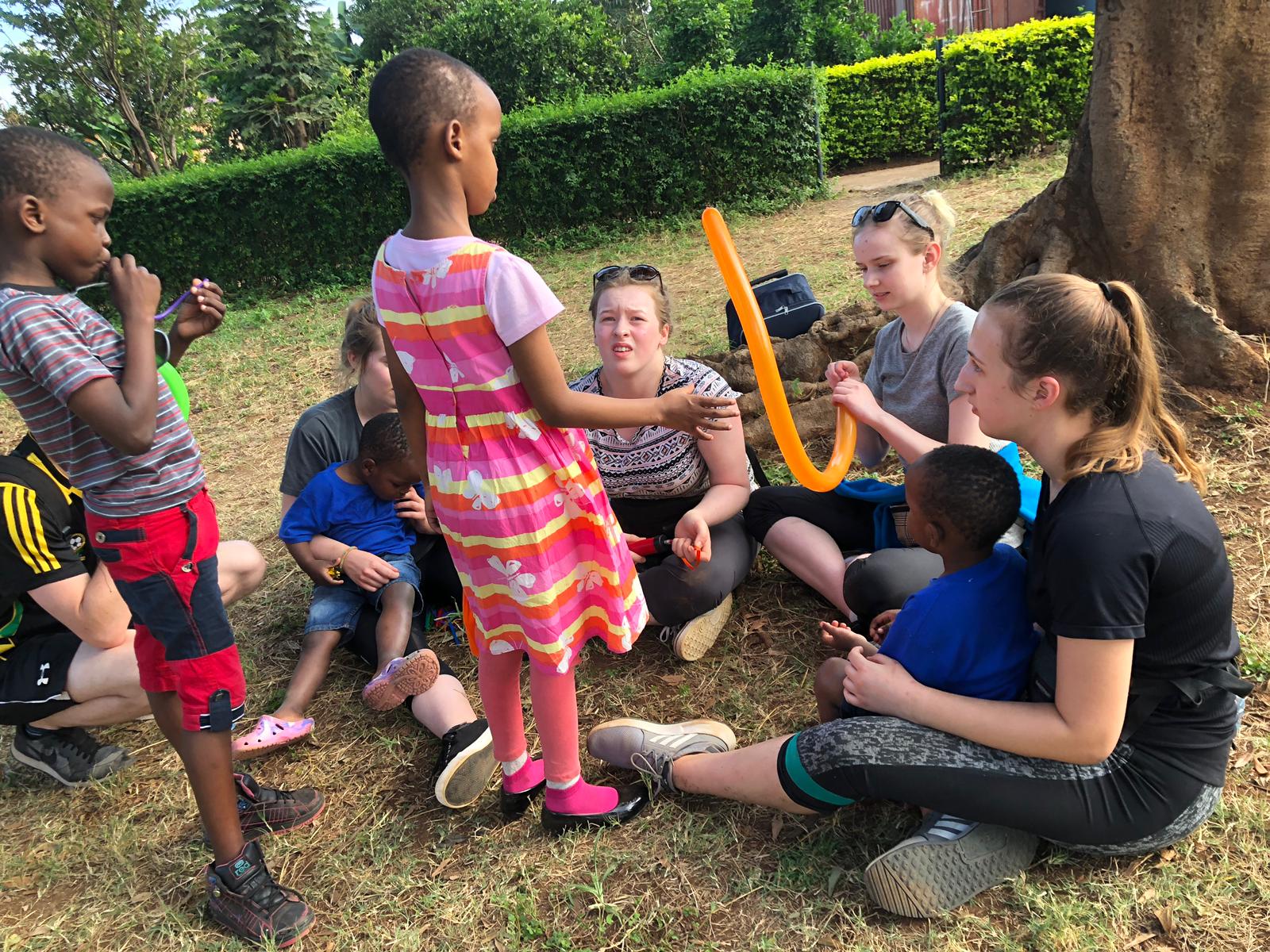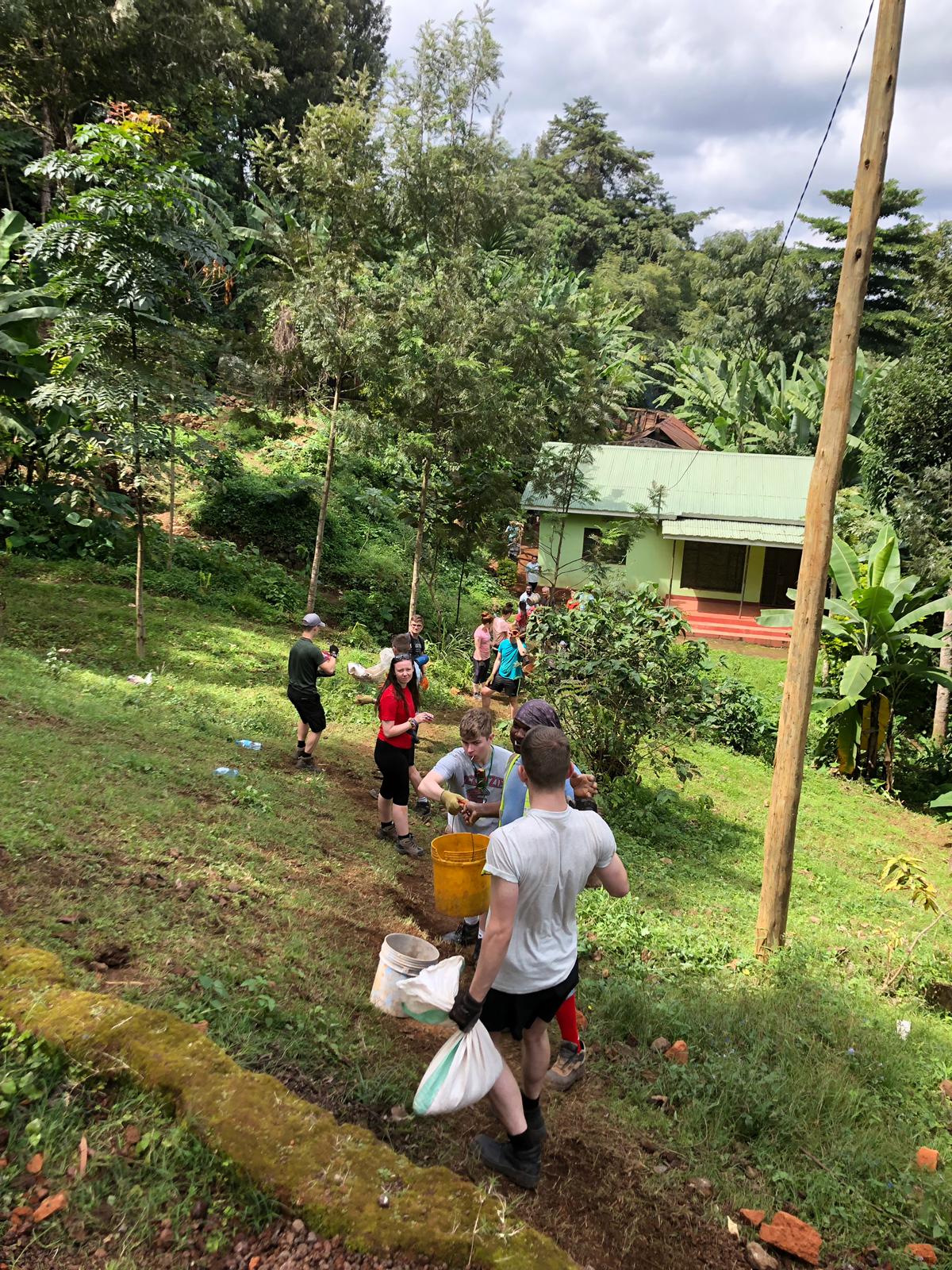 Thursday 4th July
We headed to two houses today- Hussein and Mama Rose. A great day at Mama Rose's house as it is now ready for the concrete lintels to be poured. We moved the last of the sand to site by passing buckets along a people line. There was an unexpected find when digging, water! This means the house can have it's own well in the back garden which is fantastic.
At Hussein's house, we mixed the concrete flooring and it is now all level and filled so the site will be left to dry out before the lintels can be added. Lunch and water breaks are spent playing with the local children- our balloon models are going down well!
The team has managed a great job in some high temperatures and we are looking forward to dinner out this evening at the Union Cafe where we have been deciding what to eat al day!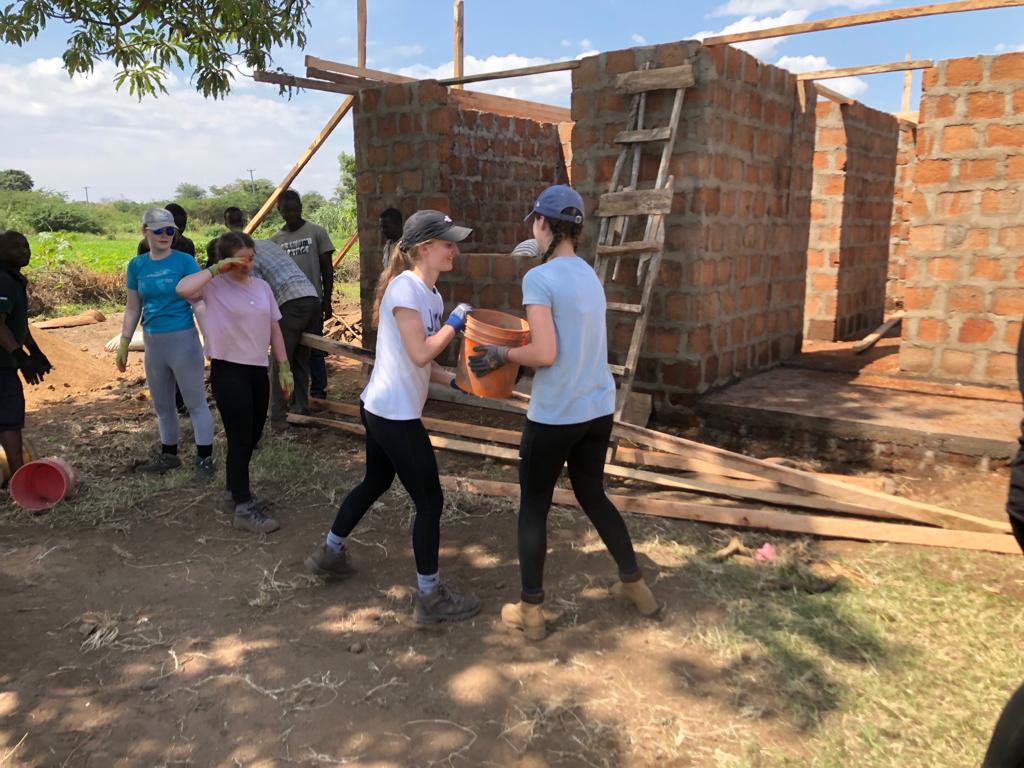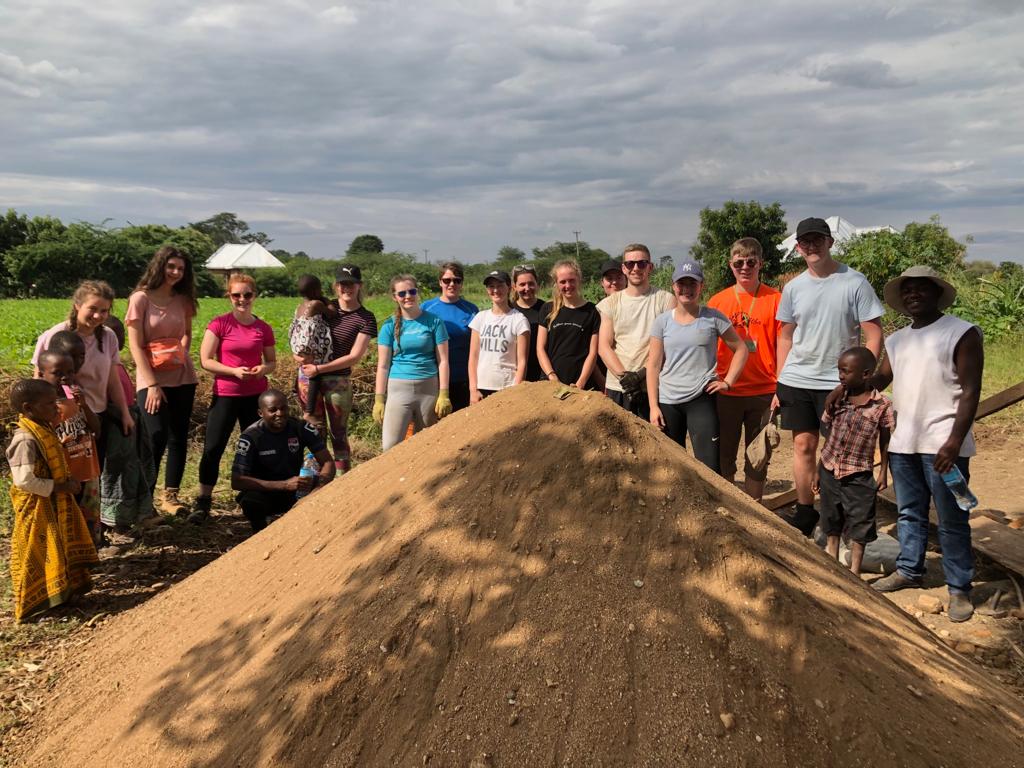 Saturday 6th July
Farewell and donations handover to both Rose and Hussein today. Quite an emotional day, the team have fond memories of all the work and fun they had on site with the families. Both Hussein and Rose said a few words of thanks to the teams for their new homes and are looking forward to moving into them when completed.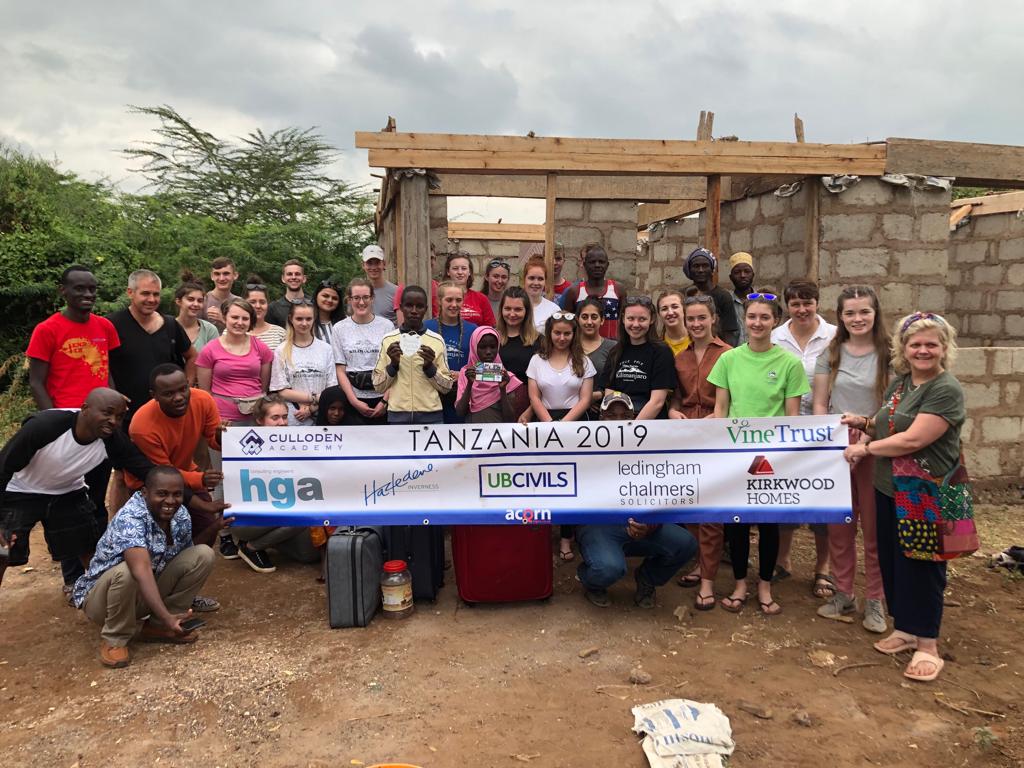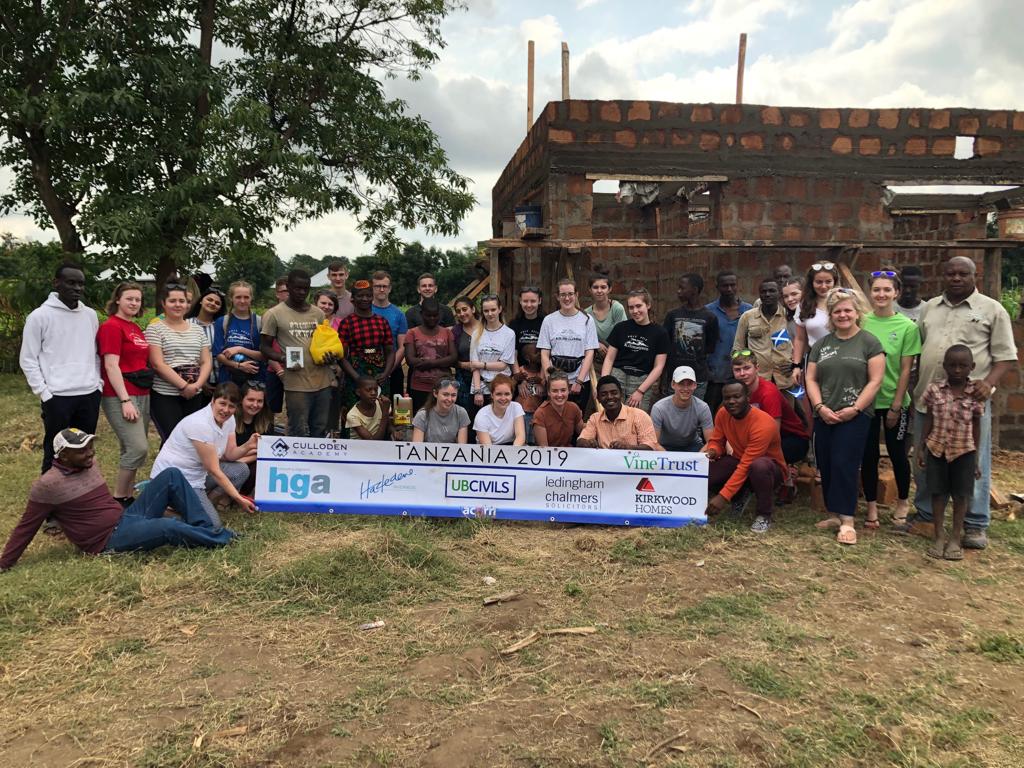 Sunday 7th July
On safari at Tarangire National Park and all the animals were on display close up and making plenty of noise. A few packed lunch items were stolen by the velvet monkeys which caused a few screams of laughter! We were treated to elephants, bison, wildebeest and lions. Hopefully we will see the rhino and cheetah tomorrow when we're off to Ngorogoro Crater. The final of the Big Five.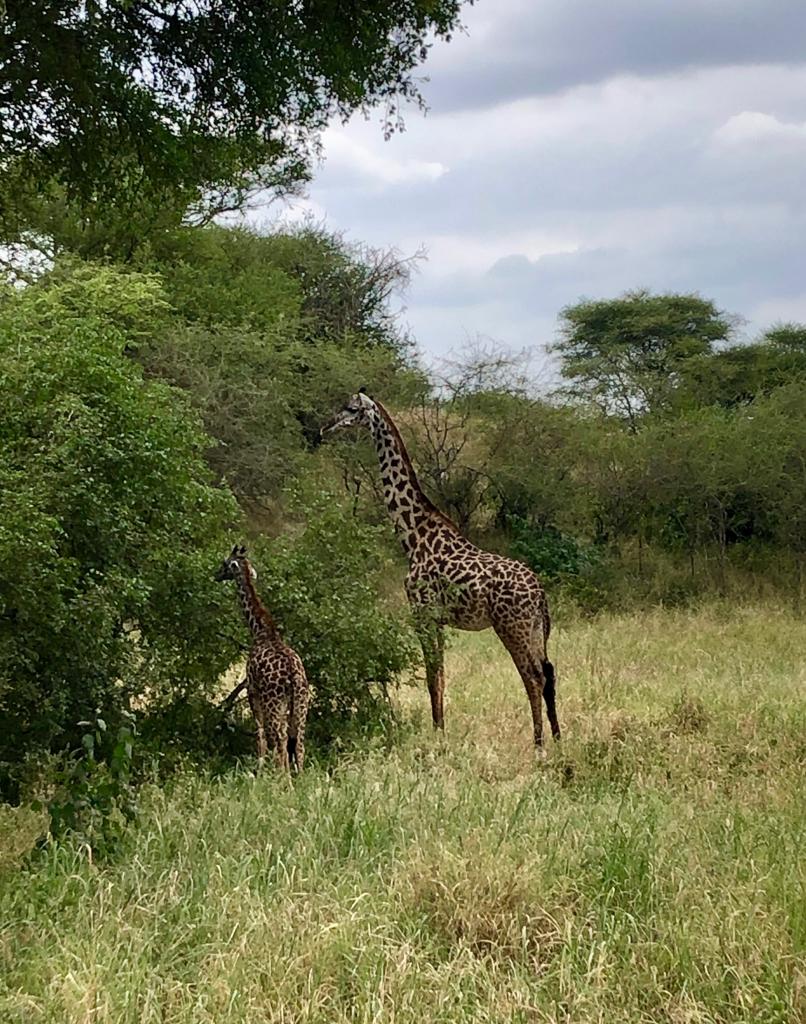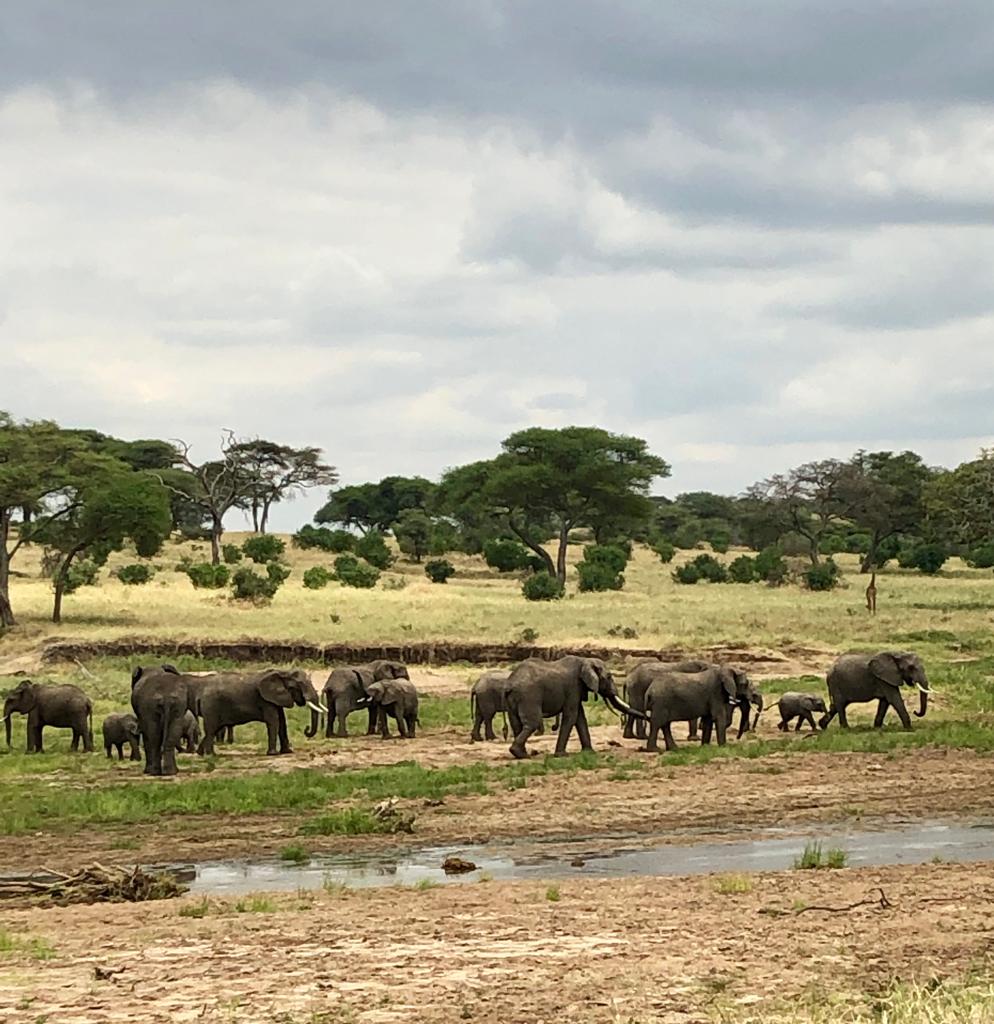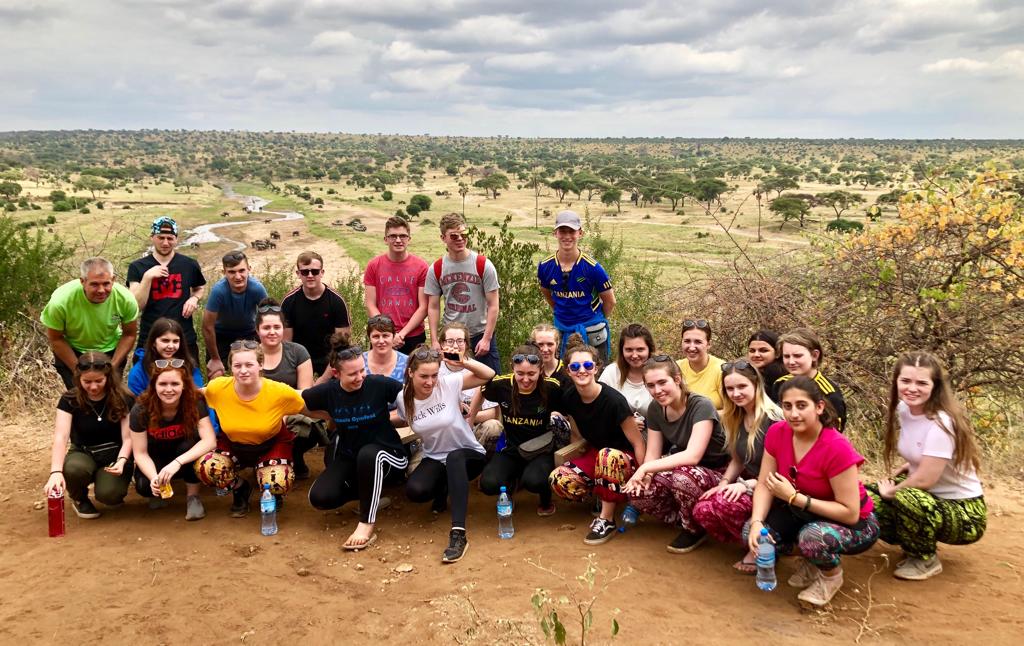 Monday 8th July
On safari to the Ngorogoro Crater, the animals were certainly closer to the jeeps than we expected! Everyone had an amazing day with lots of incredible photography, and although we didn't see the rhino or cheetah, the rest were all on show today!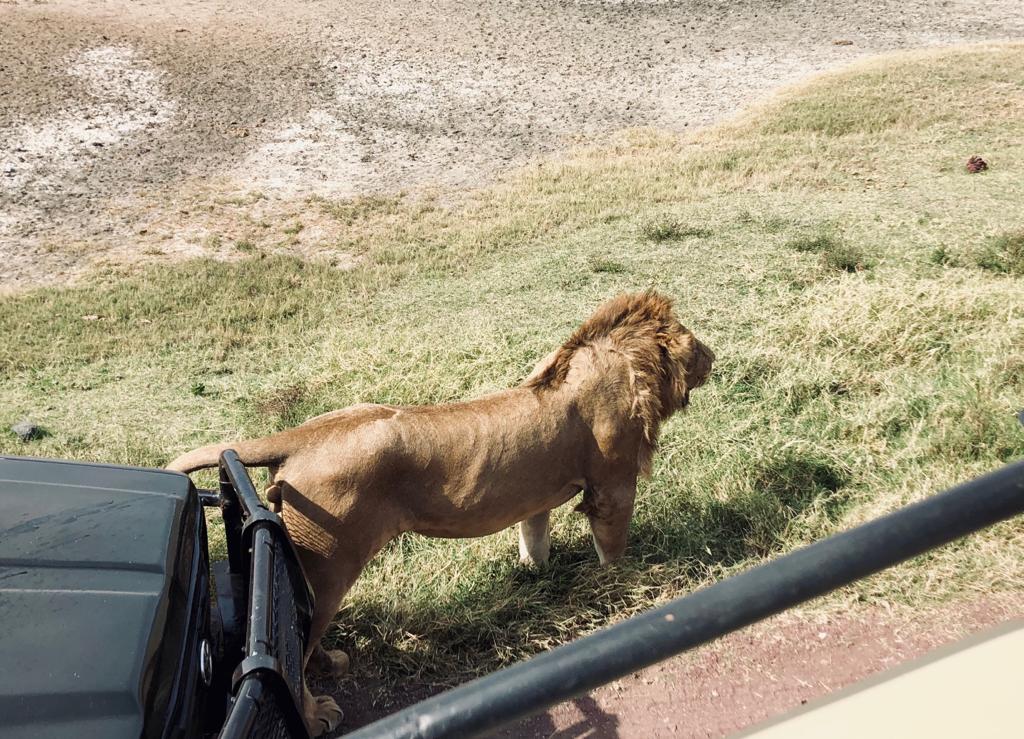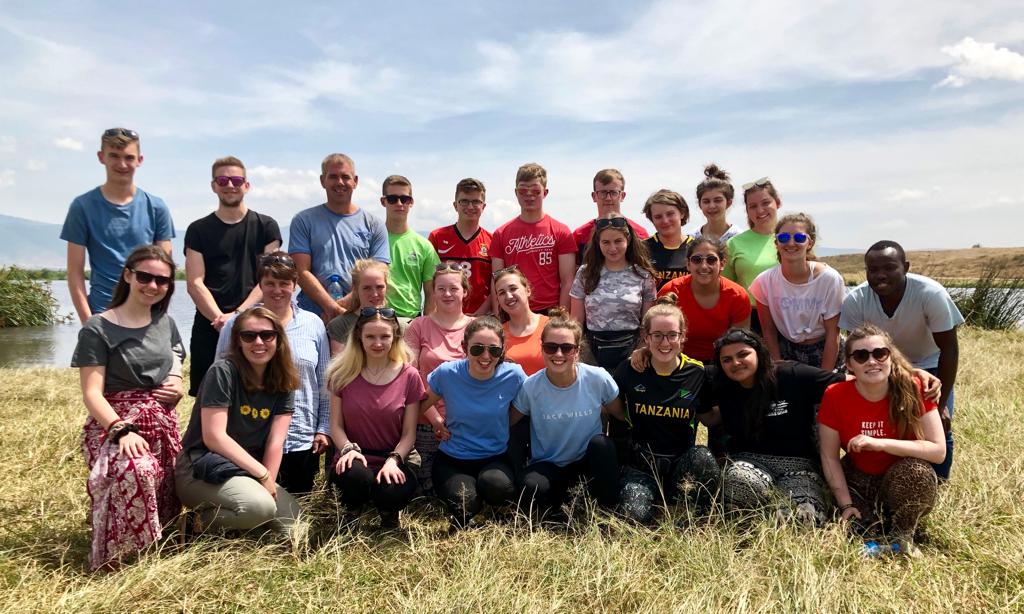 We finished the night with campfire games and stories and discussion about the trip. A great wrap-up to the day.
Tuesday 9th July
A final debrief for the team this morning before we headed to the airport. Good words and experiences shared. Kwaheri Tanzania, asante sana!
Friday 23rd August
Our Vine Trust Tanzanian coordinators have been in touch with some great news - Hussein's house is now complete!
The handover ceremony was a joyous occasion with lots of singing and dancing. The ceremony was attended by TAWREF, local community leaders, neighbours, family, friends, and our Tanzanian Vine Trust team.
Our Culloden Academy team were delighted to hear the news and see pictures of Hussein outside his new home.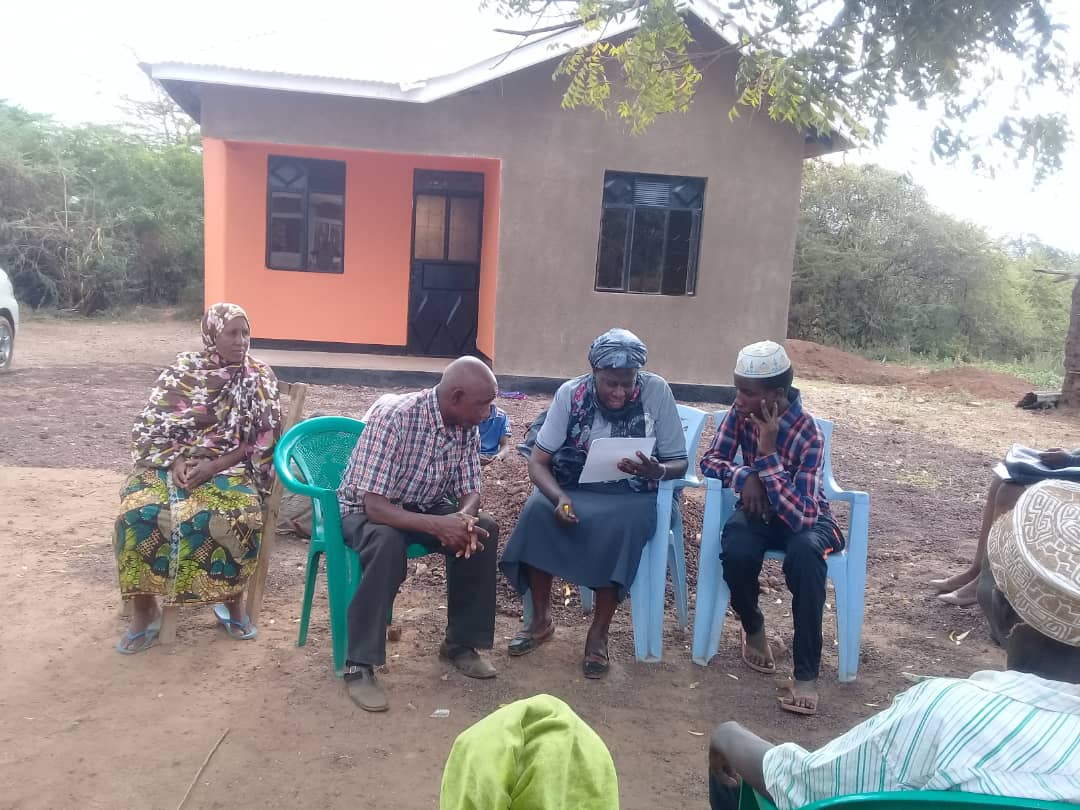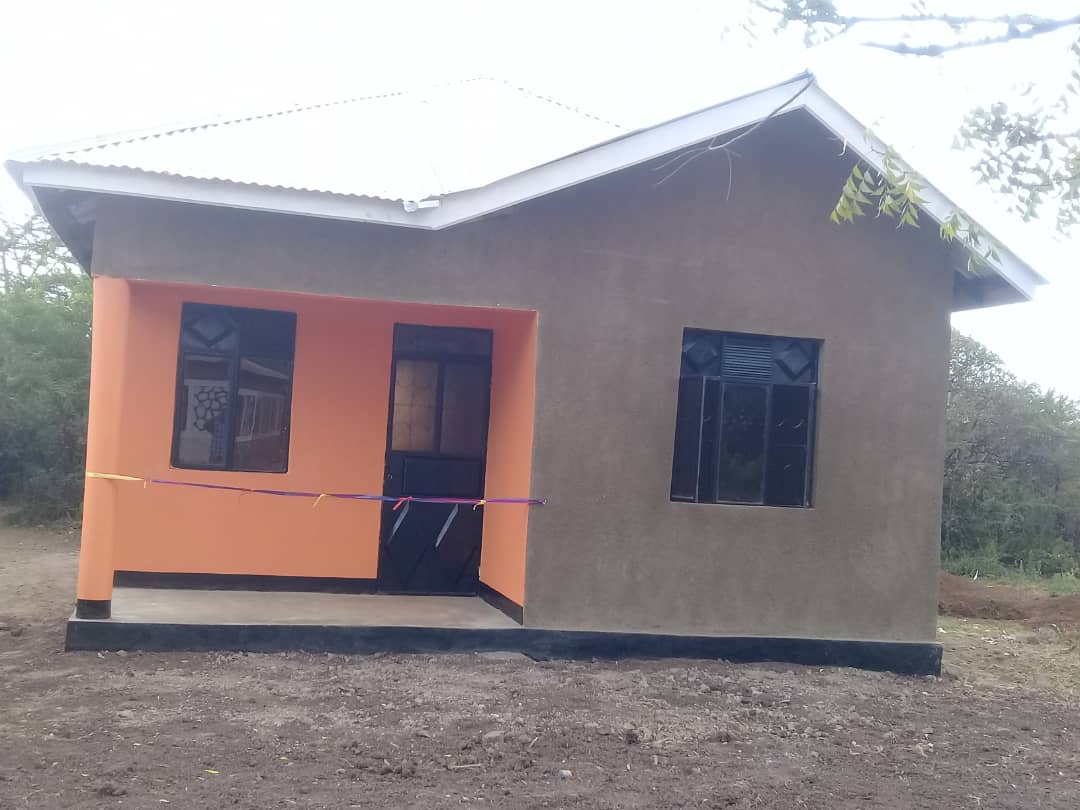 Tuesday 10th September
Our Vine Trust Tanzanian coordinators have been in touch with more great news - Stella and Rose's homes are now complete! The handover ceremonies were full of celebration as Stella and Rose now have safe and secure homes to live in.