Saturday 29th June
Greetings from Tanzania!

We arrived in Tanzania on Saturday evening and were welcomed warmly by everyone at Berea Bible College. After a long day of travel we were buzzing to find a good scran prepared by Chef Bryson. After our dinner, we collapsed into our beds, fumbling with our mosquito nets.
Sunday 30th June
The next day, we enjoyed a hearty breakfast and ventured into Moshi for a market tour. It was hectic but intriguing. We sampled the local delicacy - fruit of the baobab tree - on which there were mixed reviews.
Monday 1st July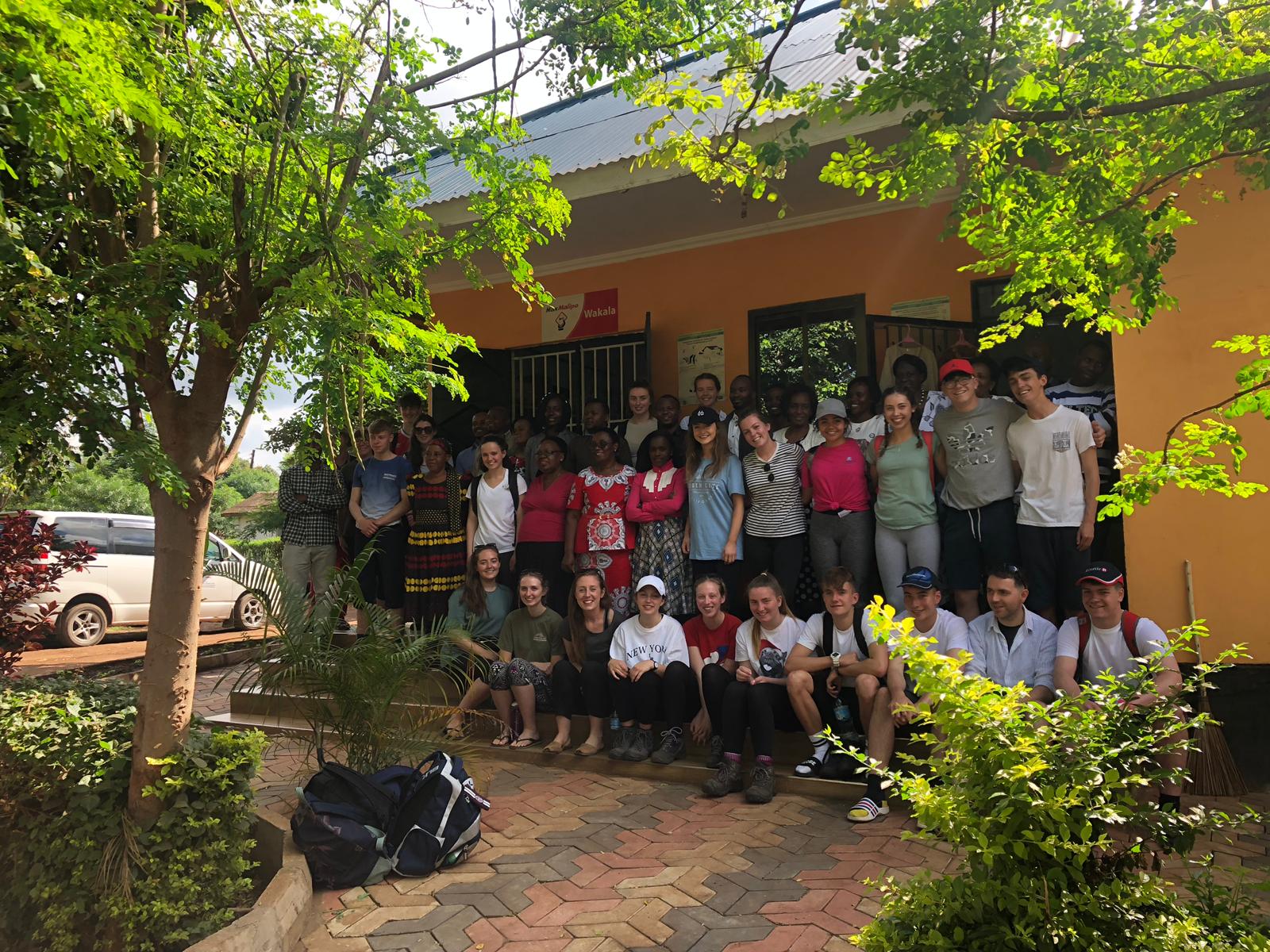 On Monday morning, we visited TAWREF, who are one of the Vine Trust's Tanzanian partners, where we were greeted by song and dance. After the presentation we gave a rendition of 'Siyahamba', a song in Afrikaans. In the afternoon, we split into teams and visited our building sites. One team were building for Sia Samwel and the other for Mama Mbise. We dug, pickaxed, shovelled and carried our way to success. We were shattered. We fumbled less than the night before with our mosquito nets!
(Written by Fraser and Kat)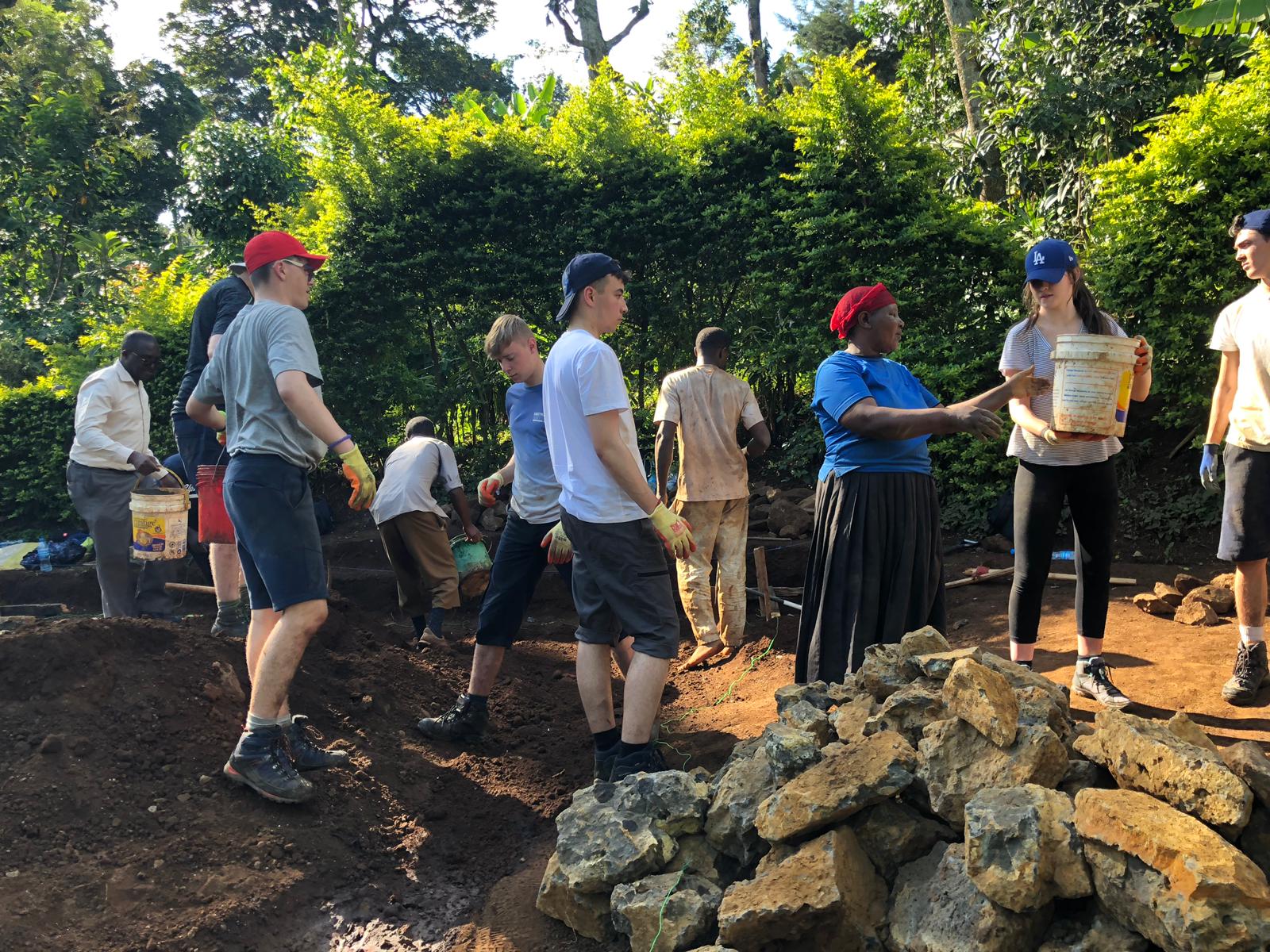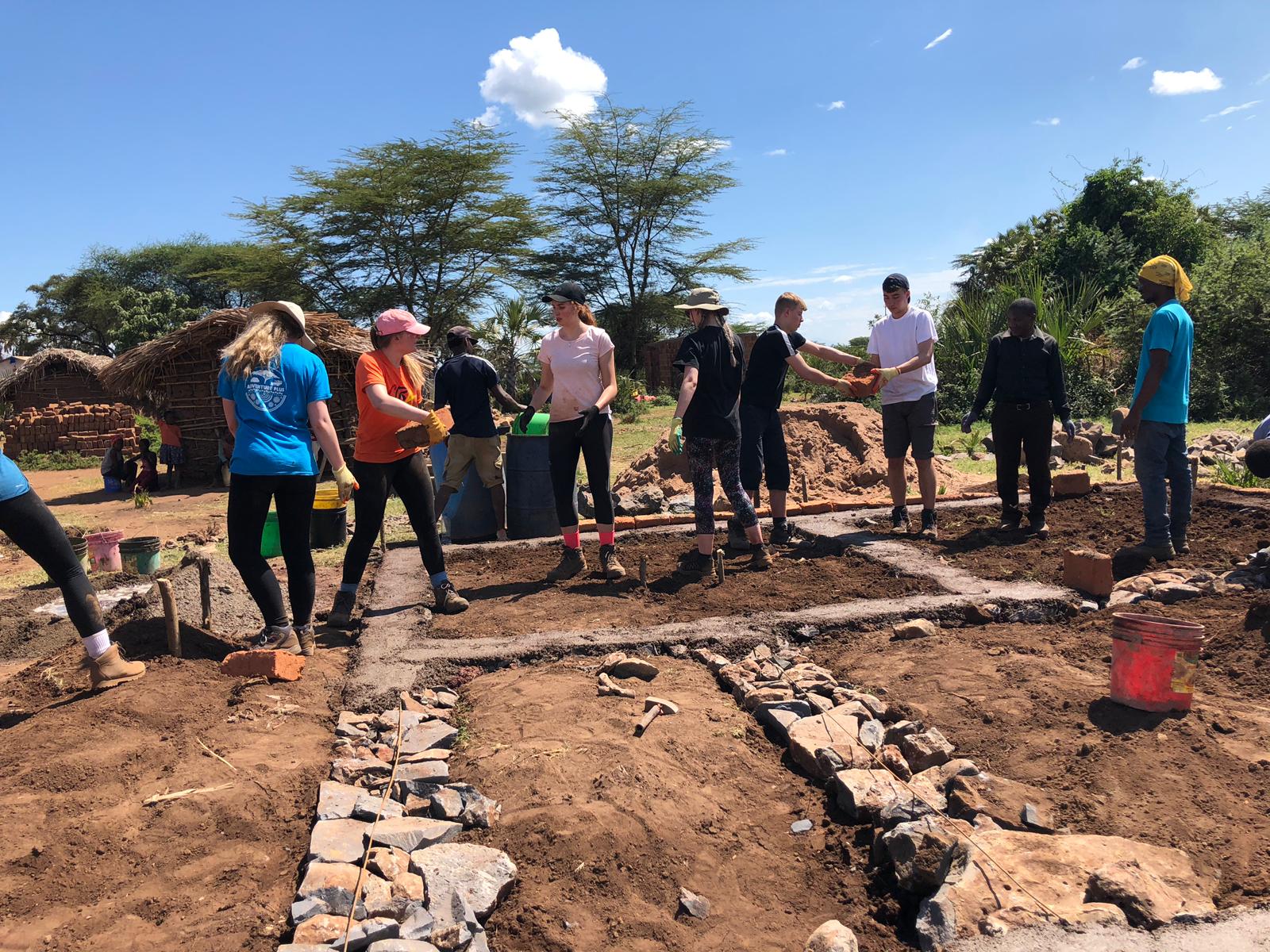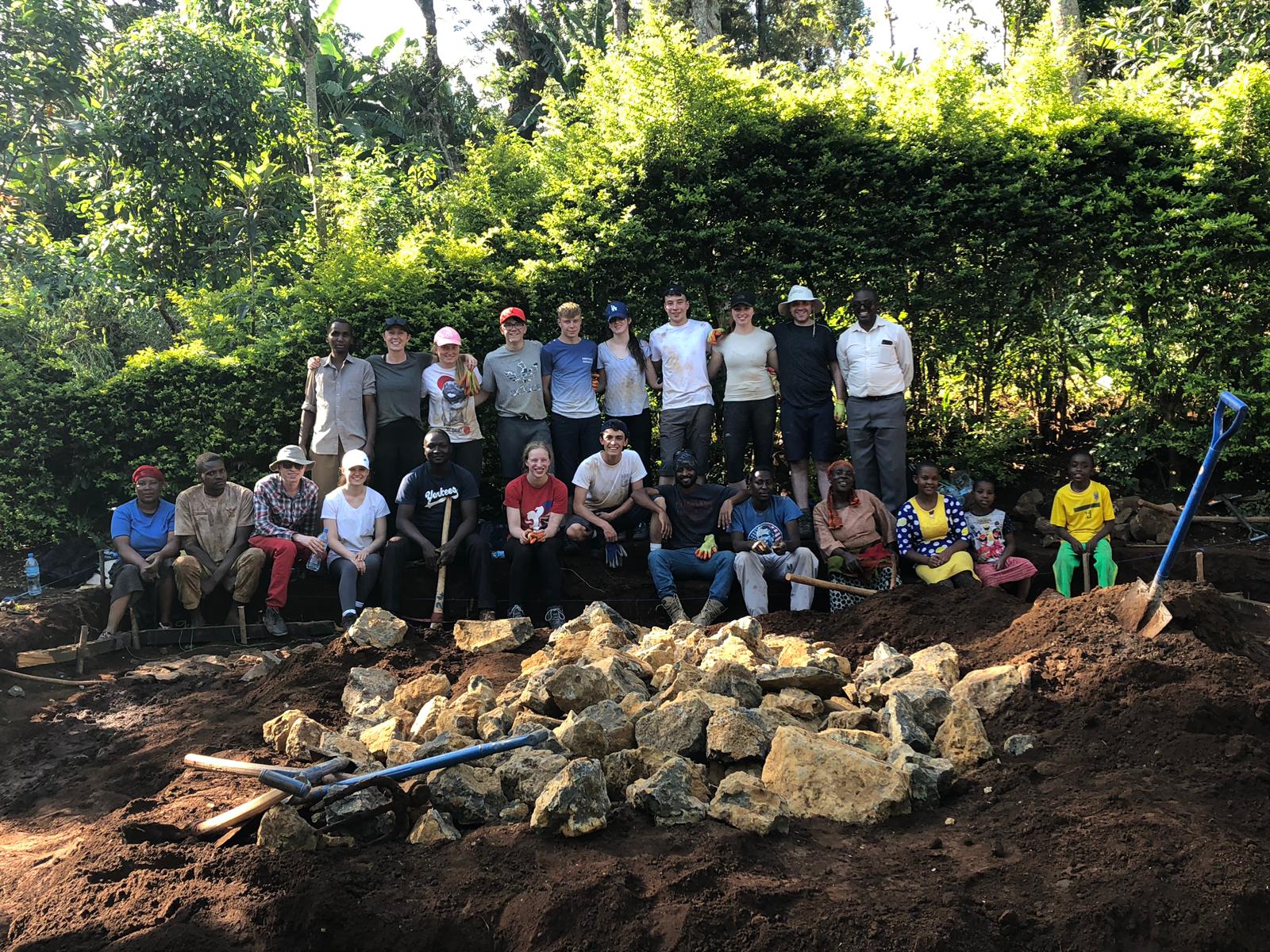 Friday 5th July
(Written by Toby and Jack)

After 5 days working on the two sites, it is safe to say that the group is well and truly exhausted. The demand for a 'good scran' is certainly increasing. Throughout the 5 days, we have seen tremendous progress in the houses we have been working on. As of today, the houses are comfortably above head height, with floors and windows beginning to form.
Tuesday was a day of resilience. A sickness bug entered the college with a few of us having a harder time than others. The result of a combination of the new environment, heat and exhaustion was difficult. However, with a lot of water, support from the staff, fellow pupils and a little 'fake it till you make it' attitude we pulled through!
On Wednesday, with the group returning to full health, we went about a full day's work, consisting primarily of organising and moving sand, gravel and water in order to prepare cement. That evening we went to Deli Chez (a local restaurant) to celebrate the birthdays of Connie and Gemma, featuring a pleasing amount of cake.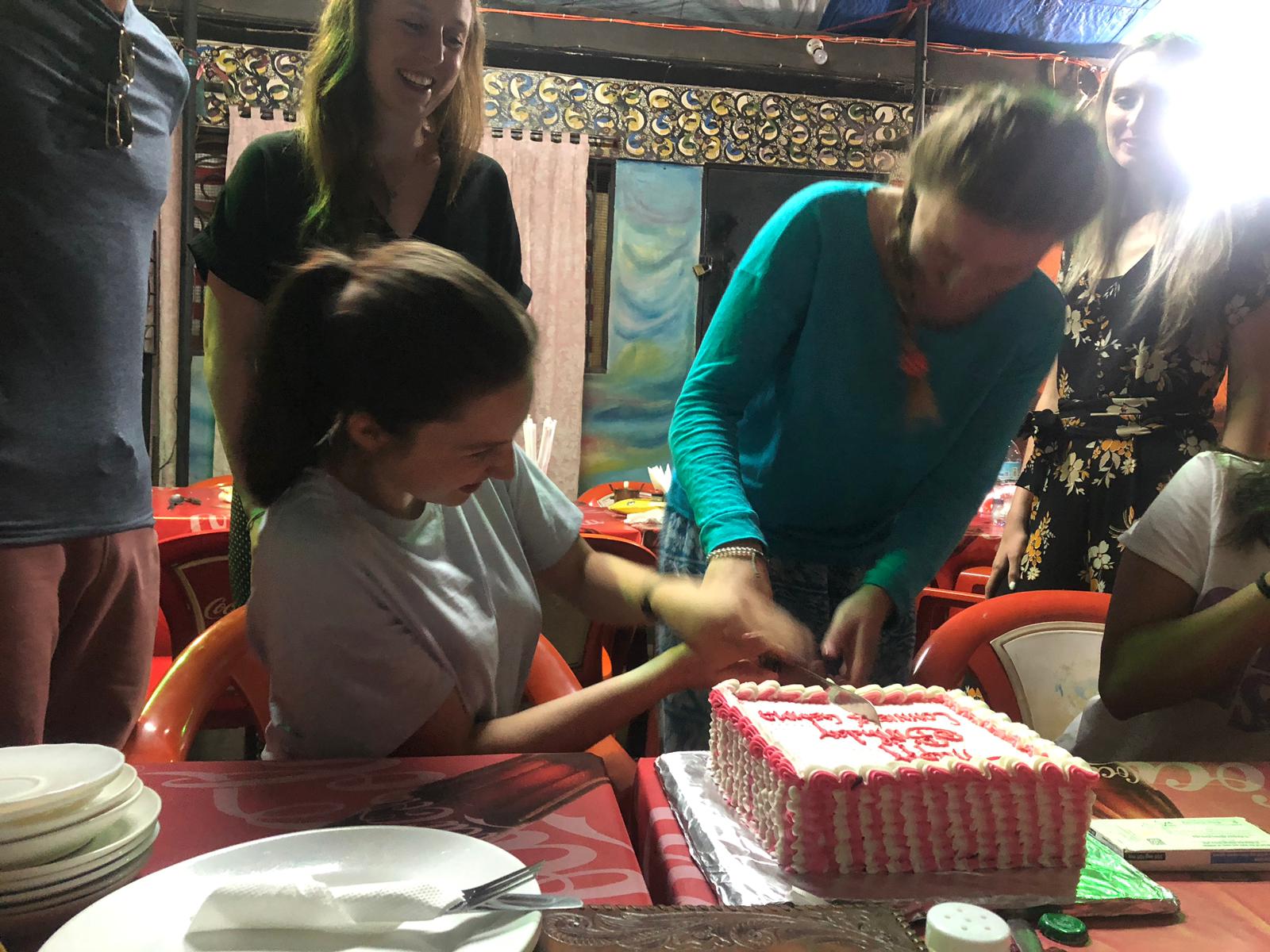 Thursday was definitely one to remember; moving 20kg blocks down hills and watching with satisfaction as the walls began to tower over us. Later in the day, we were fortunate enough to spend time with the incredible children at MCCC orphanage. Blowing bubbles and throwing frisbees, holding hands around the campus while an intense game of football was being played with the older children. Afterwards, the goodbyes were hard. The experience will not be forgotten.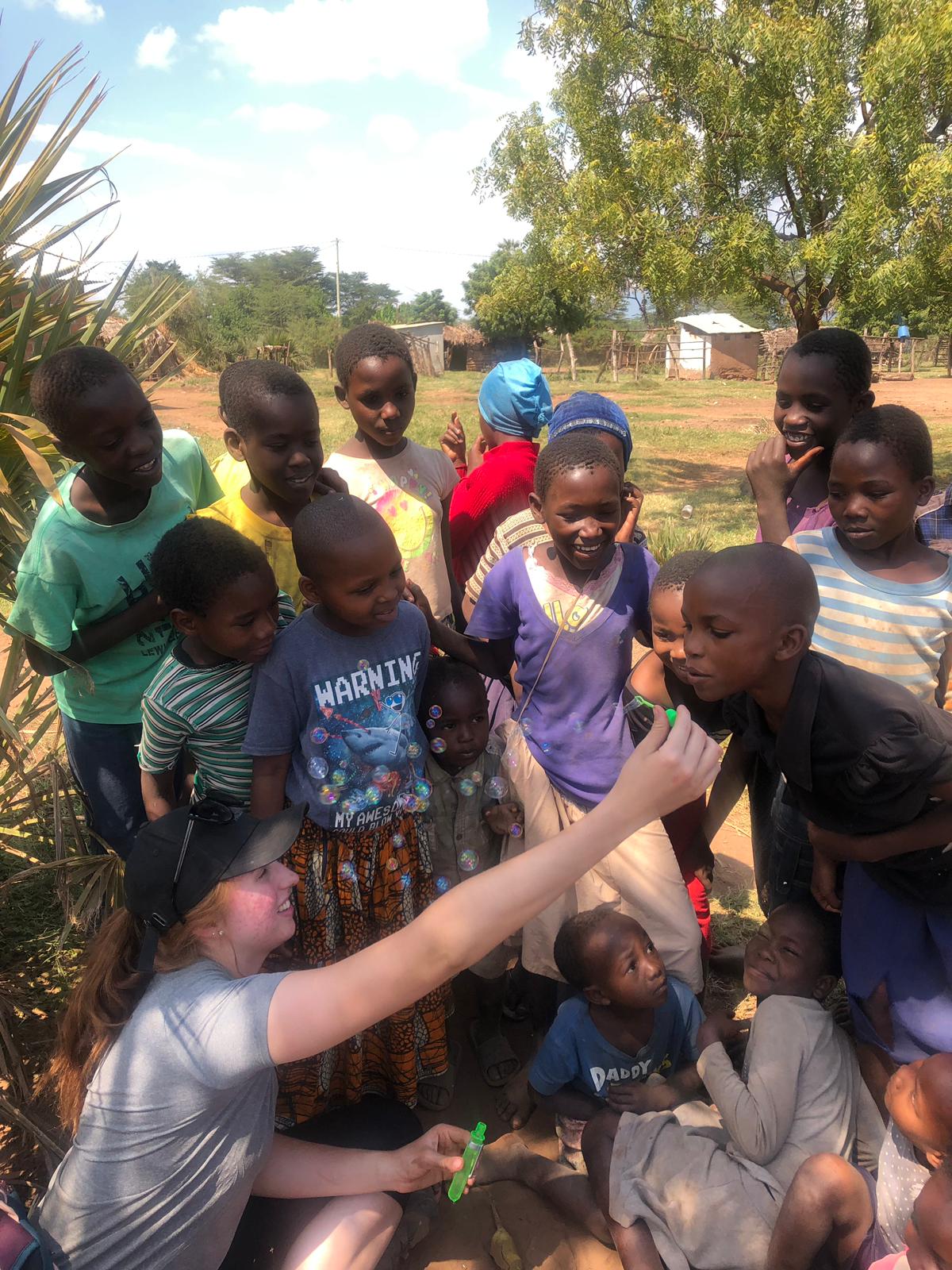 Today, we had the opportunity to work with students of Environmental Studies at Mwenge University, planting trees around the home of Mama Mbise, making many good friends along the way. The students were very kind and talkative, engaging us in a wide range of topics from the different political landscapes in Scotland and Tanzania to our favourite football teams. After saying 'kwa heri' to the students, we continued work on the house, expanding our knowledge on the subject of cement mixing. Additionally, we taught the local children the 'whip nae nae', the 'sprinkler' and the 'running man', much to the amusement of the adults around us. After a long day, we are looking forward to tonight's ceilidh, which we will attend alongside representatives from TAWREF and pupils of Culloden Academy.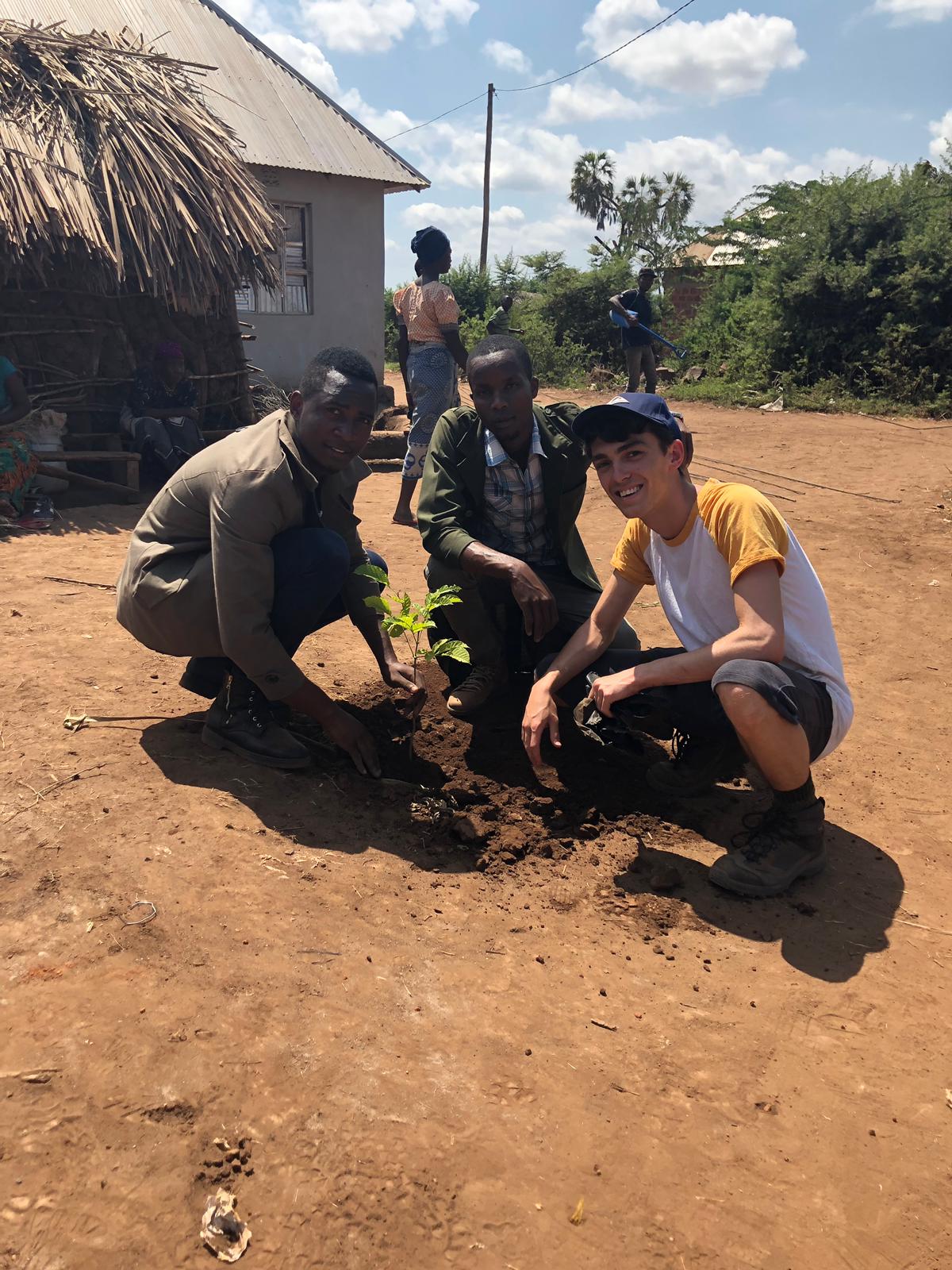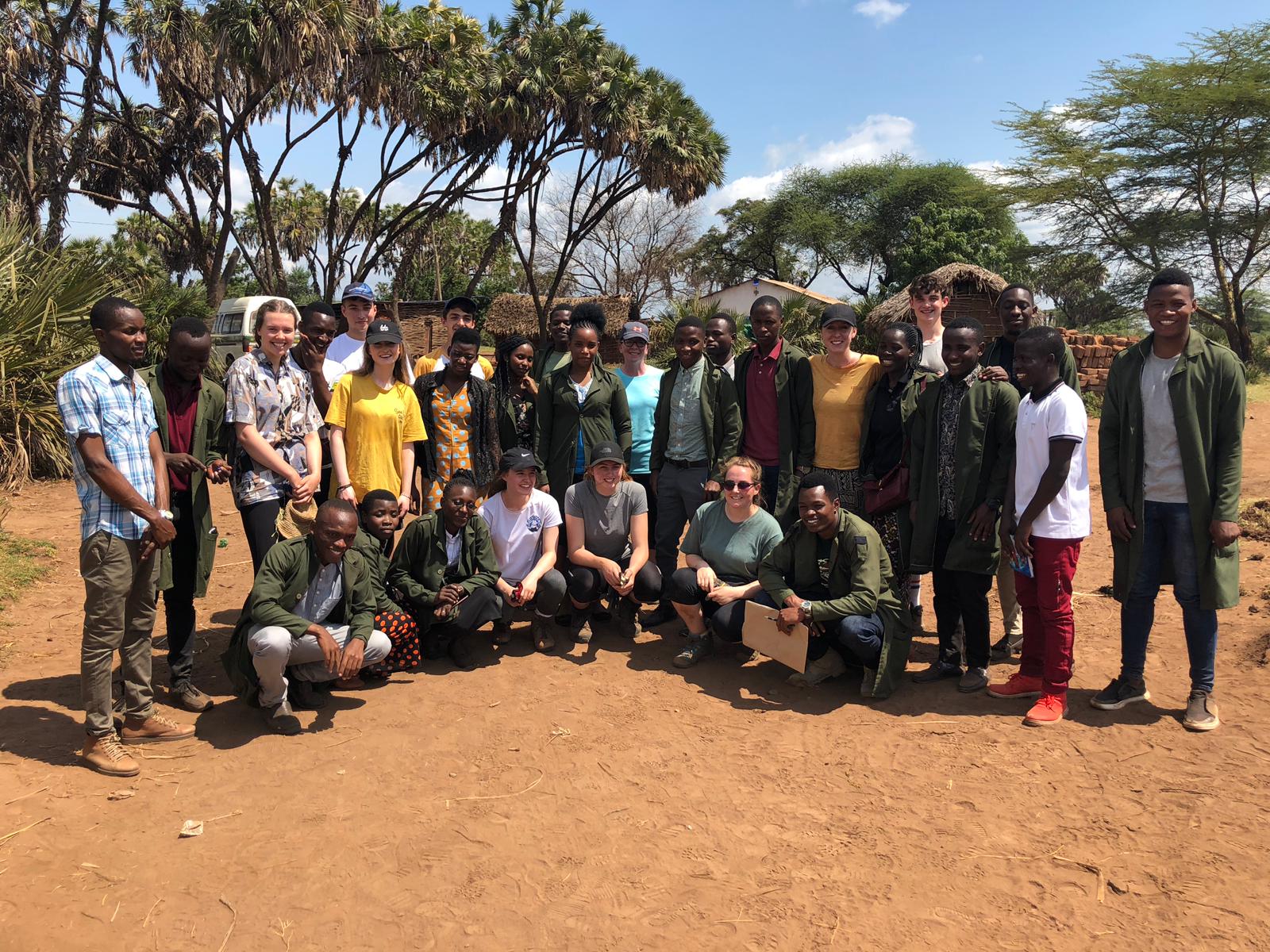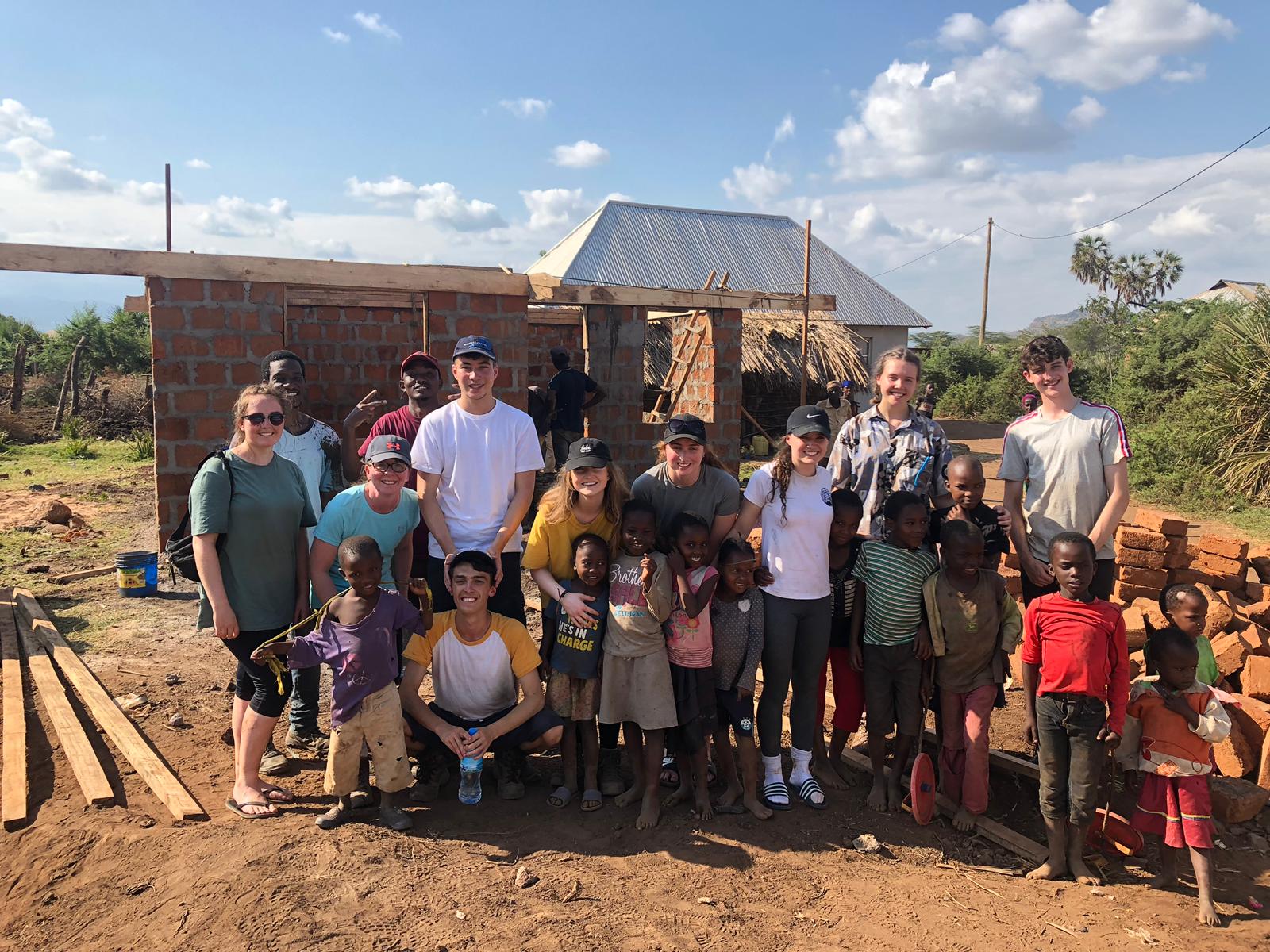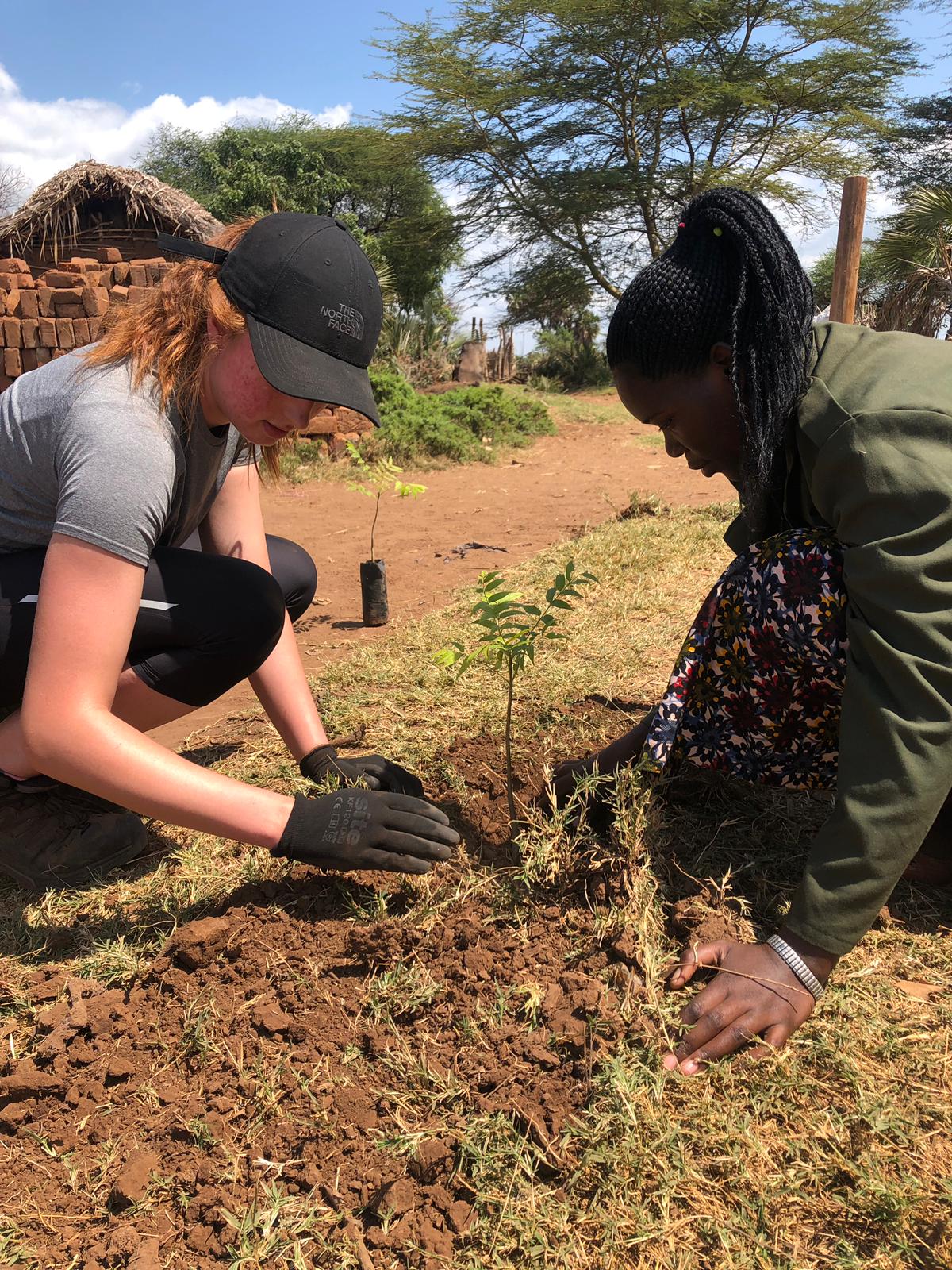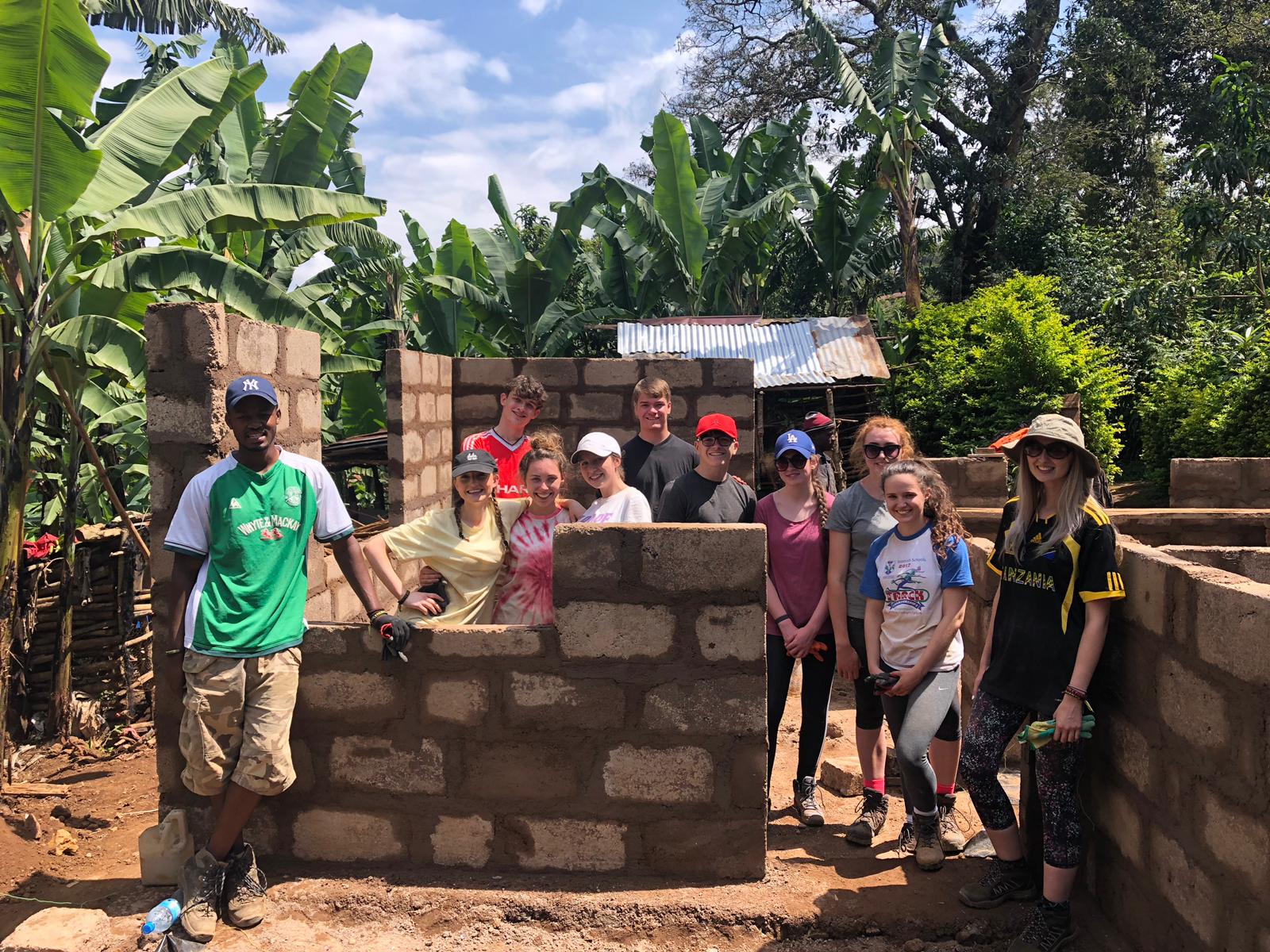 Sunday 7th July
(Written by Rosie and Ellen)
It's safe to say we won the dance off at the Ceilidh against Culloden thanks to Ellen's creative routine! On Saturday morning we were lucky enough to visit a completed Vine Trust home and meet Meshark Minja and his family. They kindly showed us around their home and gave us all a warm welcome. We then made our way up Kilimanjaro (only to the gate) and learnt about the inspiring stories of previous climbers. After this, at the Chaga museum, there was lots of laughter due to our energetic guide who taught us all about the history of the tribe. On our way home we stopped off at a craft market which really showed people's true bartering skills (if they had any).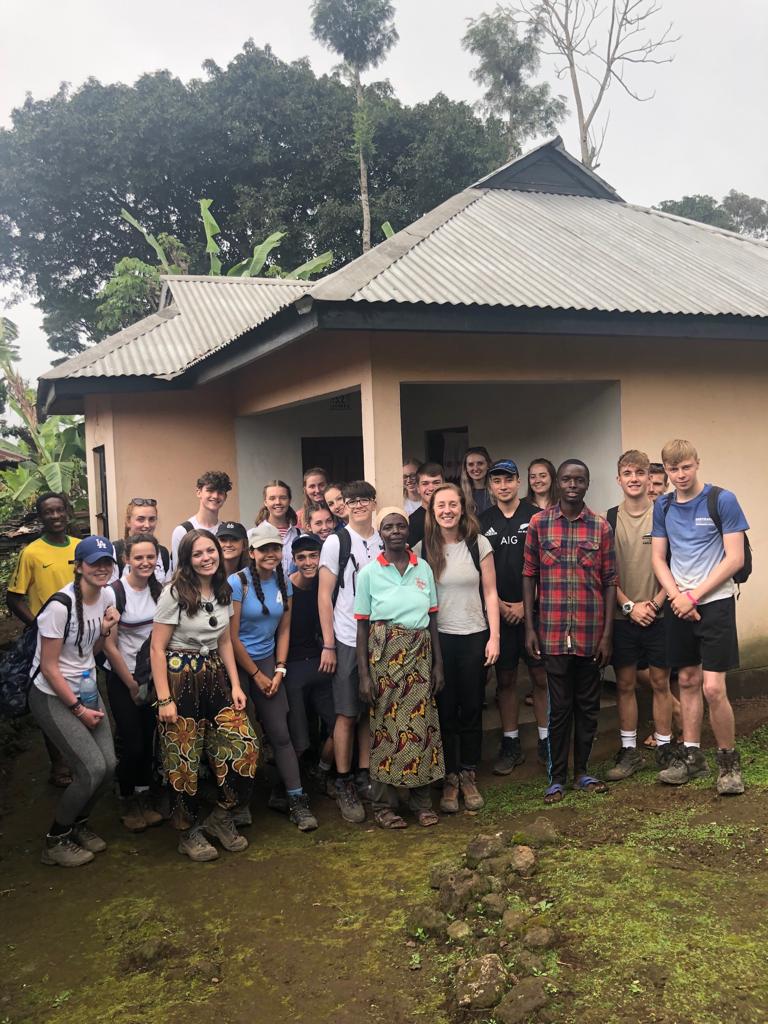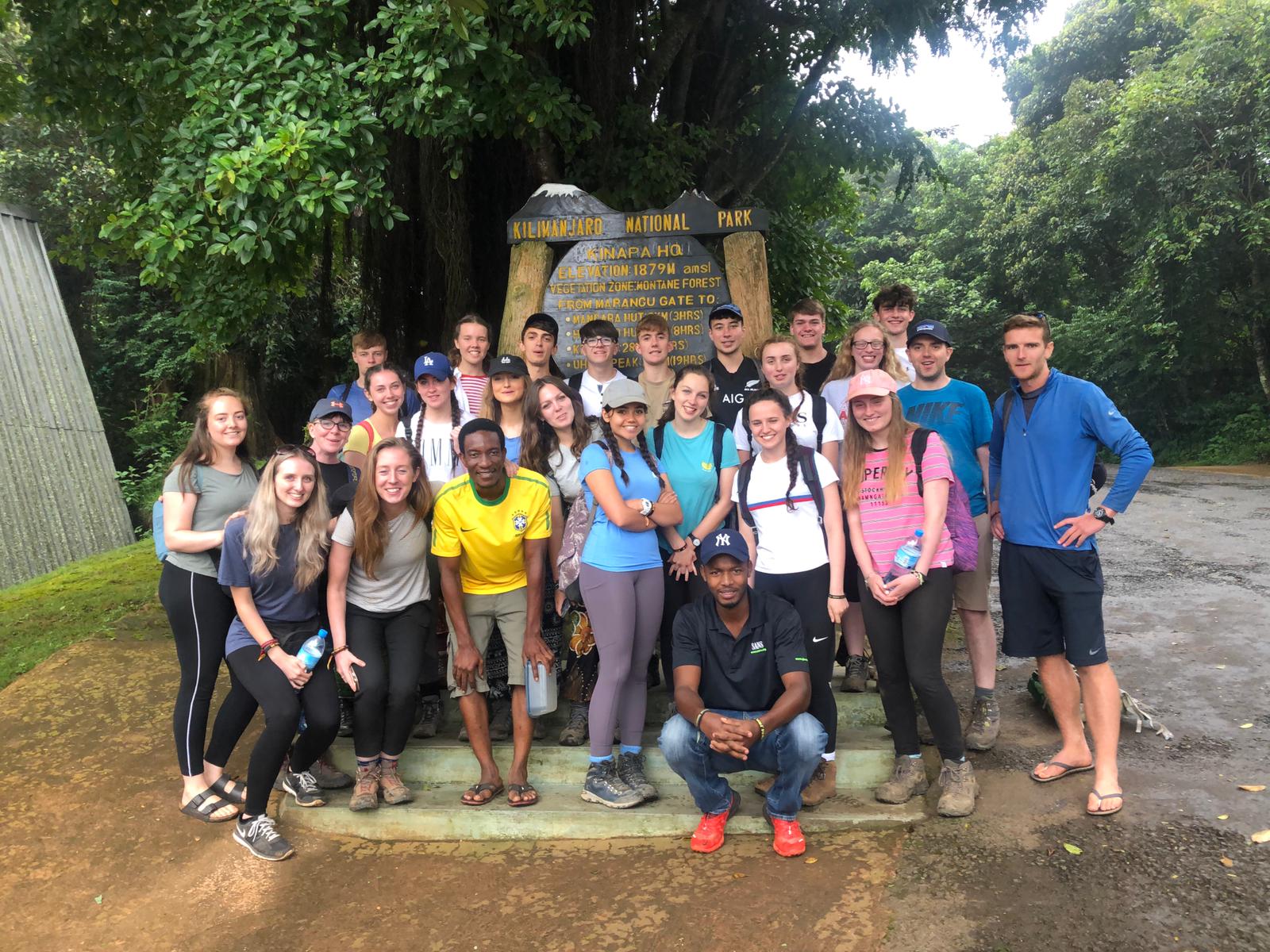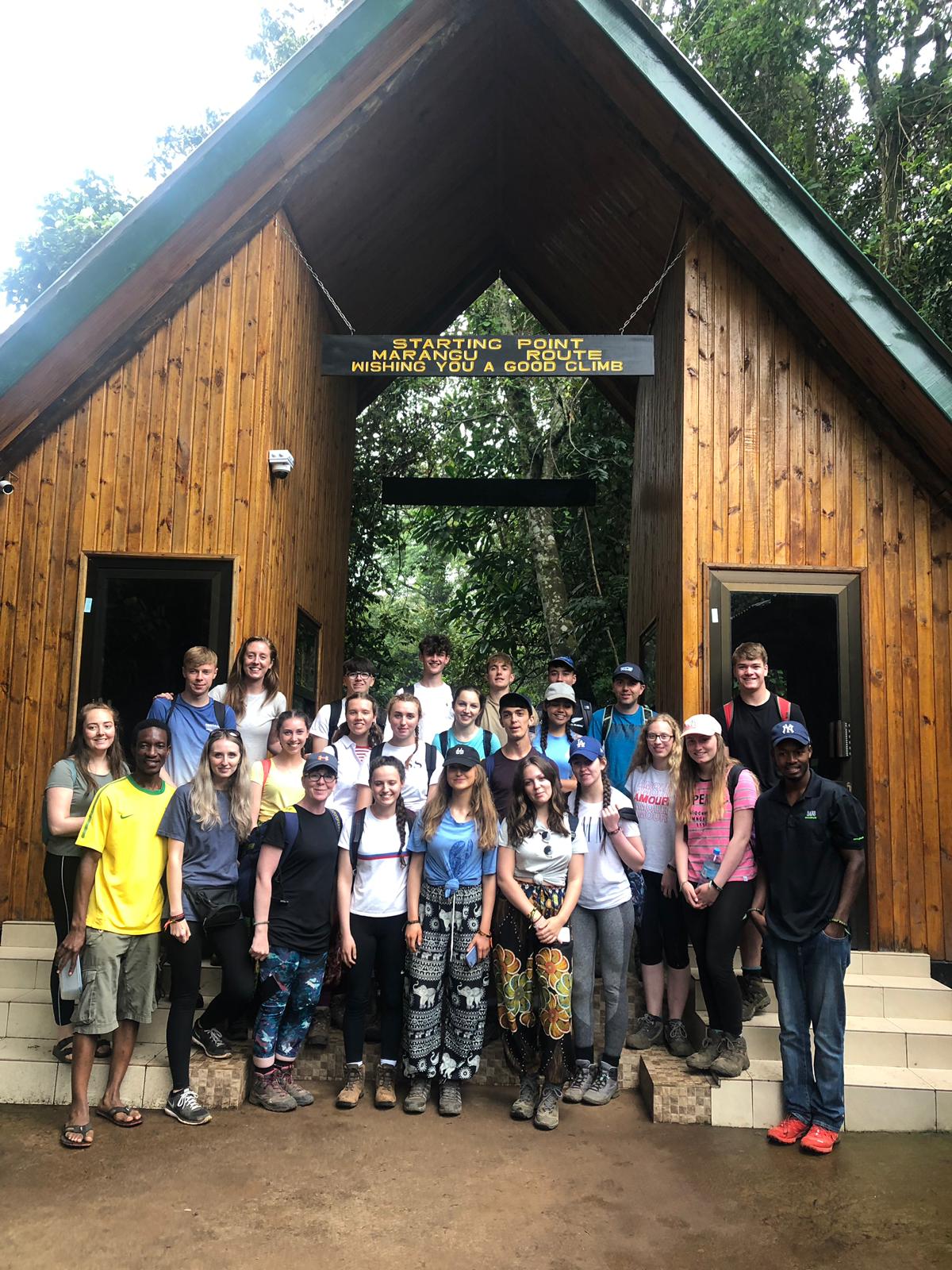 On Sunday morning we had an extremely early rise as we attended the morning church service. It was filled with vibrant singing and dancing. The pastor spoke to us about equality and how to be thankful for yourself. This experience gave us a further insight into the culture of Tanzania. After the early start everyone was in need of some coffee, which was lucky as we headed off on a coffee tour where we made our own coffee from scratch. This was followed by a long hike which involved some steep slopes which took us to the Materuni waterfall. The scenery was breathtaking but unfortunately the photos don't do it justice. We finished the day off by chilling on the sofas watching the Lion King in preparation for the Safari.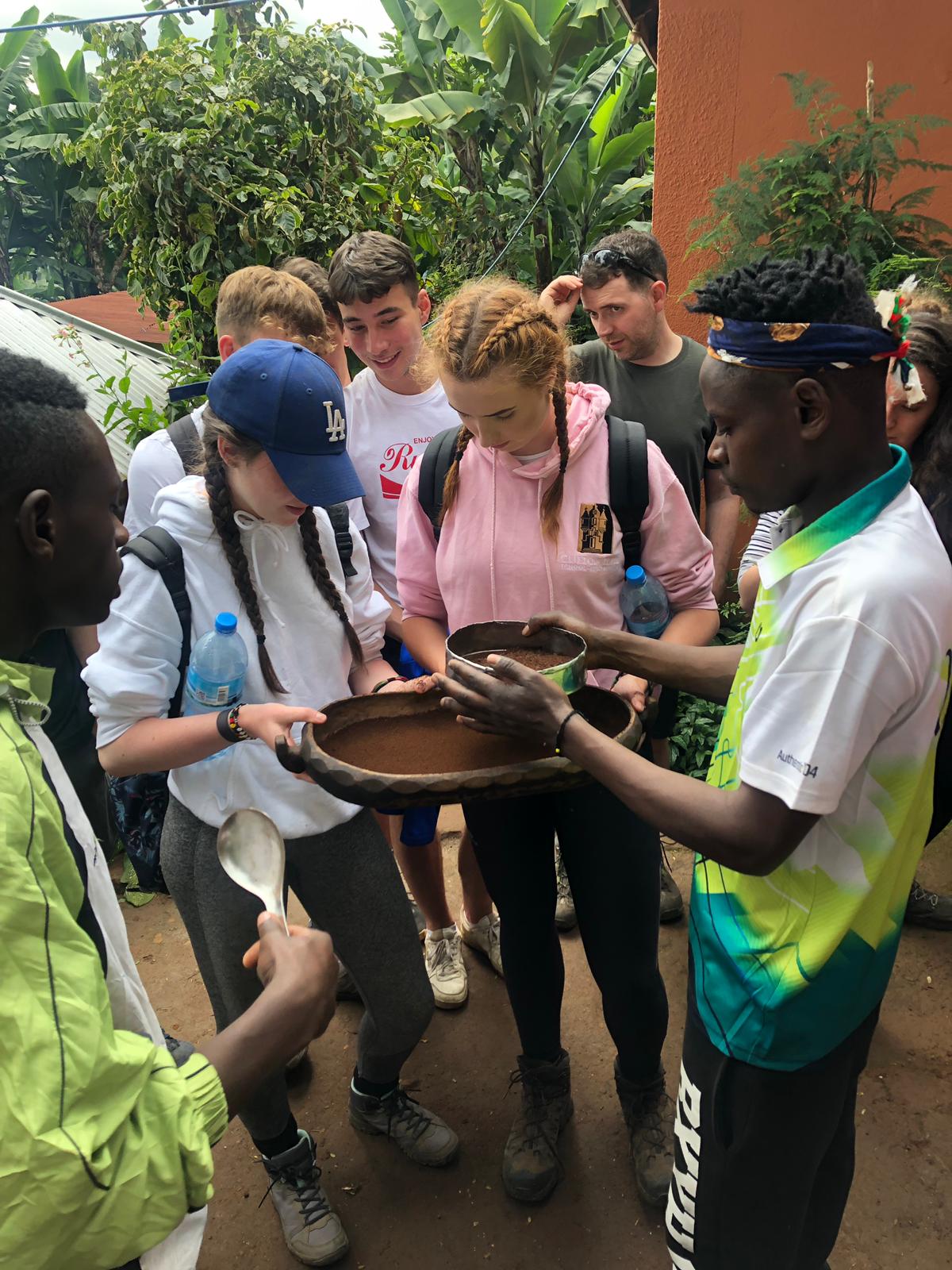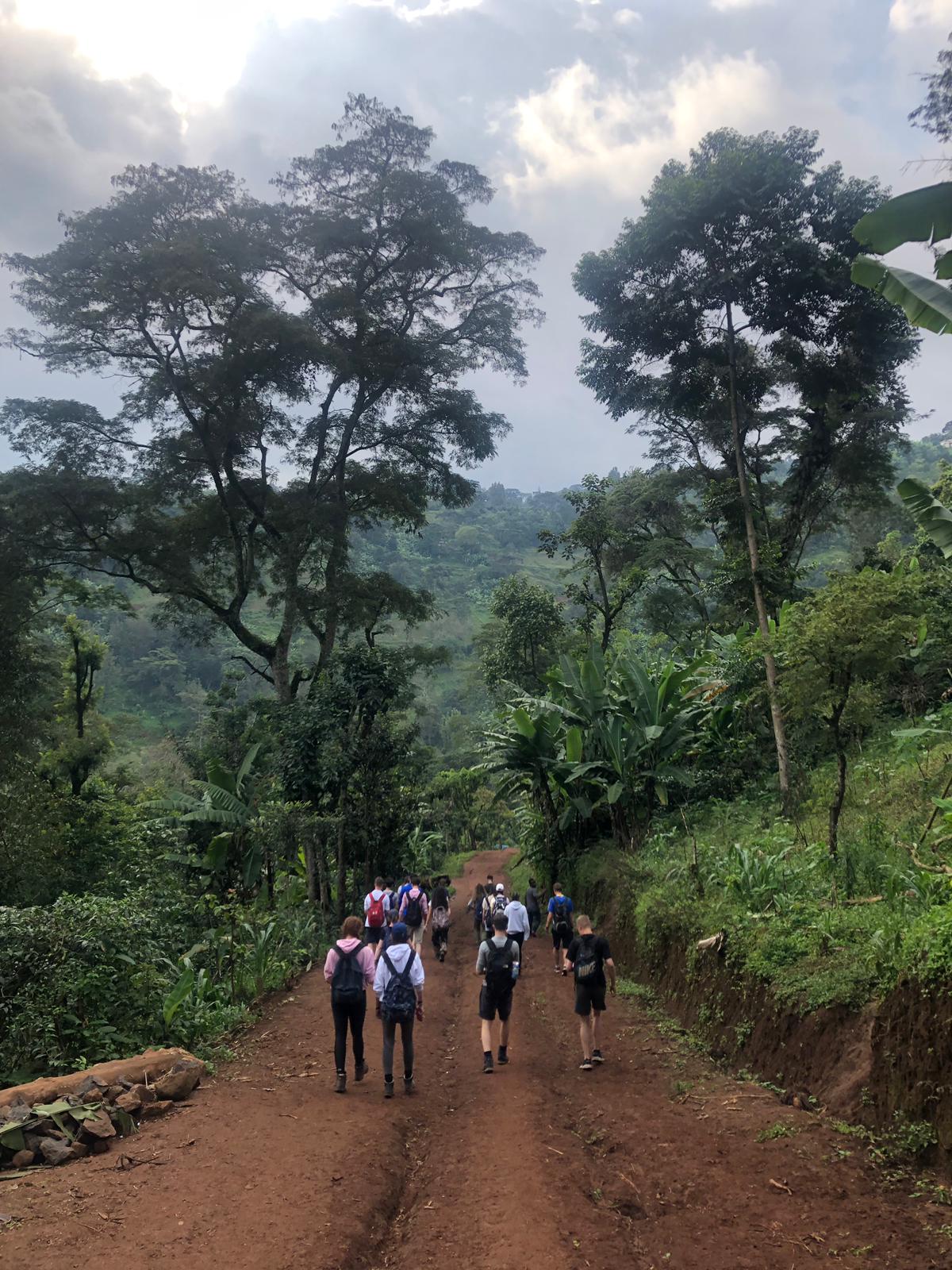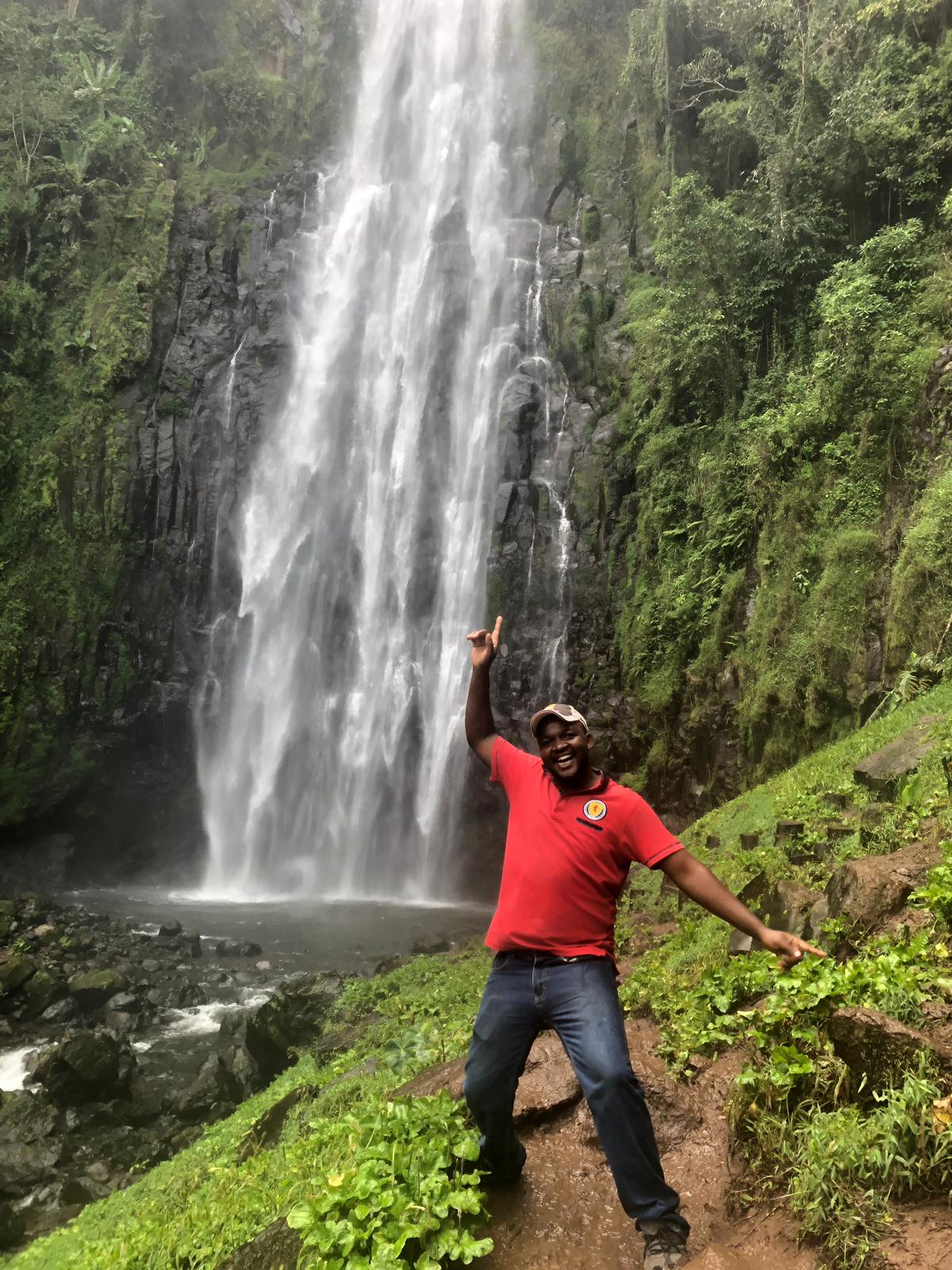 (Above: Elly, Vine Trust team)
Monday 8th July
(Written by Gemma and Emily)
Today was our last day on the worksites where we all worked hard moving heavy rocks and sand. It was great to finally see the progression of the houses after completing 7 days on the worksites, with one house starting to have a roof emerge and the other not far off.
After the half day of work we headed to Kimashuku, an orphanage that Vine Trust previously helped to build. This was a really great experience as we were able to see a completed project that was helping so many young children. We were given a very warm welcome with all the children telling us their names and what they enjoy. We were then given a tour around their rooms and other areas of the orphanage. While at Kimashuku we played with the kids by using bubbles and colouring in, while some of the group played football with the other kids. It's fair to say I now have quite a few random photos of the floor that the kids took on my phone when practicing their photography skills!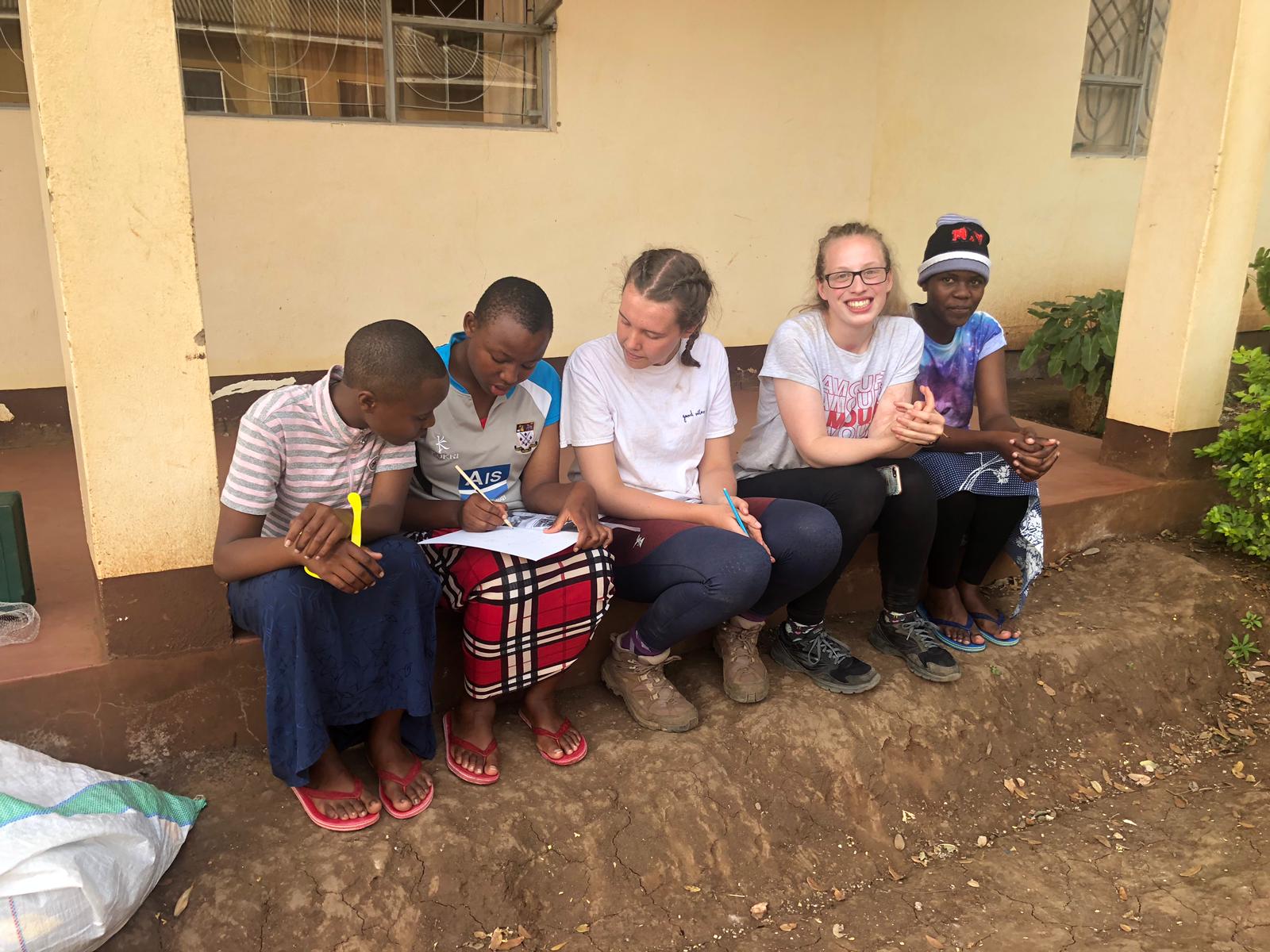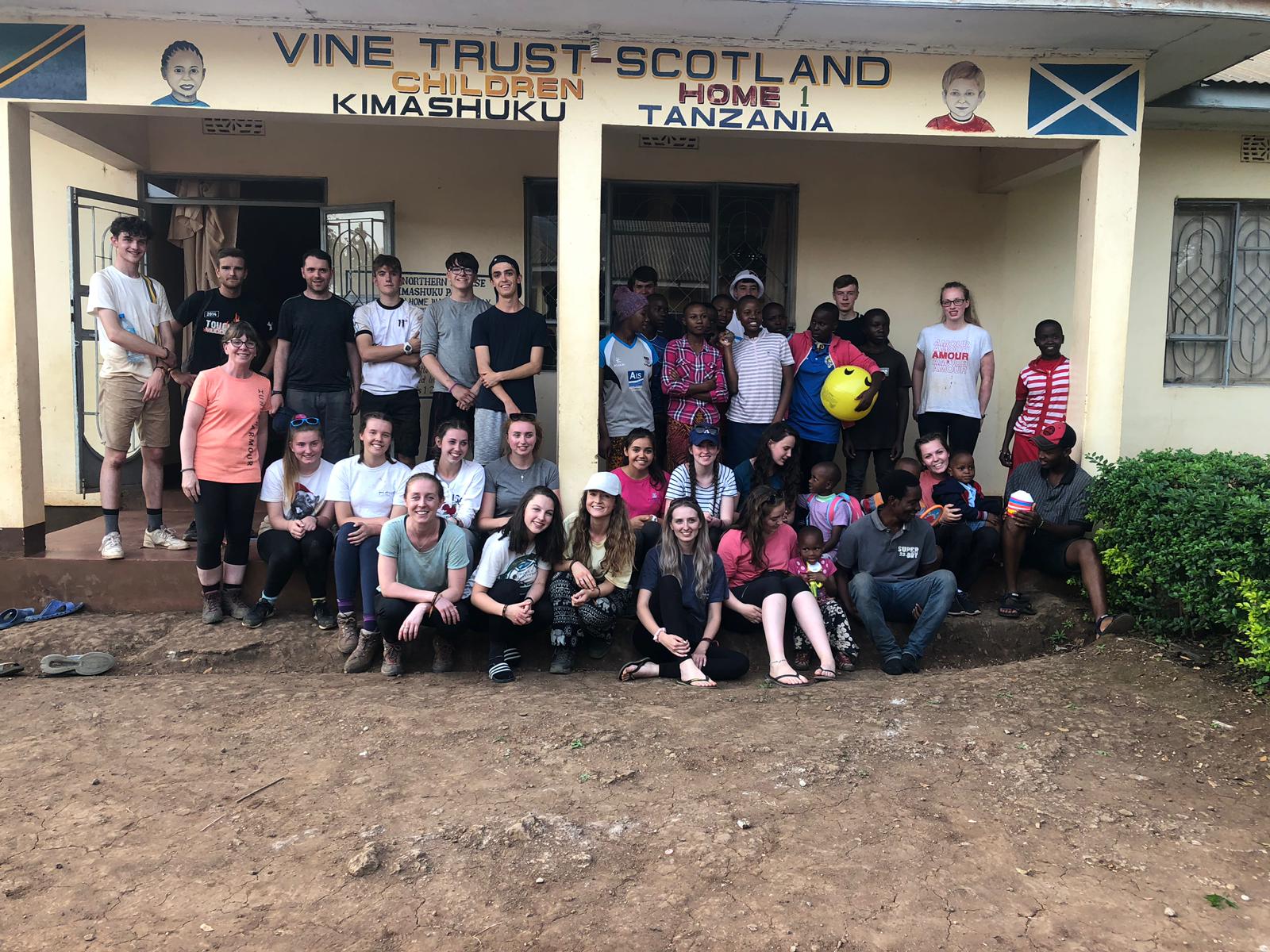 Tuesday 9th July
Today we were handing over the houses to mama Sia and mama Mbise. Thanks to all of the sponsors through school we were able to give both families a bed, mattress and blankets which were greatly appreciated. We also gave them other donations that we had such as clothes. These hand overs were quite emotional. It was great to see both of the houses and the progression we had made with the fundis after such a short time, as well as the community support that both families have. Both ceremonies consisted of a lot of singing and dancing, particularly at Mama Mbise's site where all the neighbourhood kids joined in on the dancing. We are now all looking forward to the safari tomorrow, as well as seeing our parents in a few days time!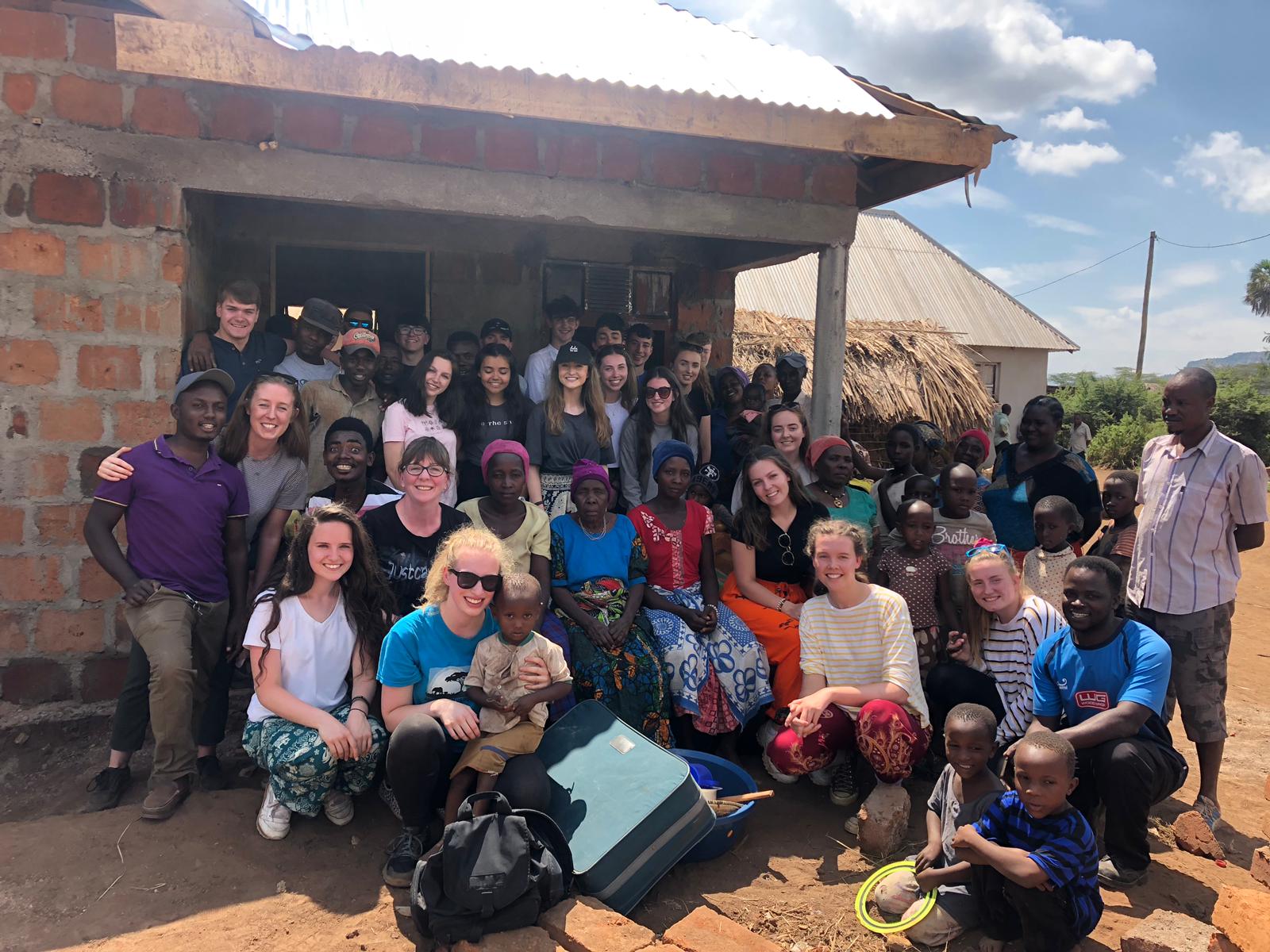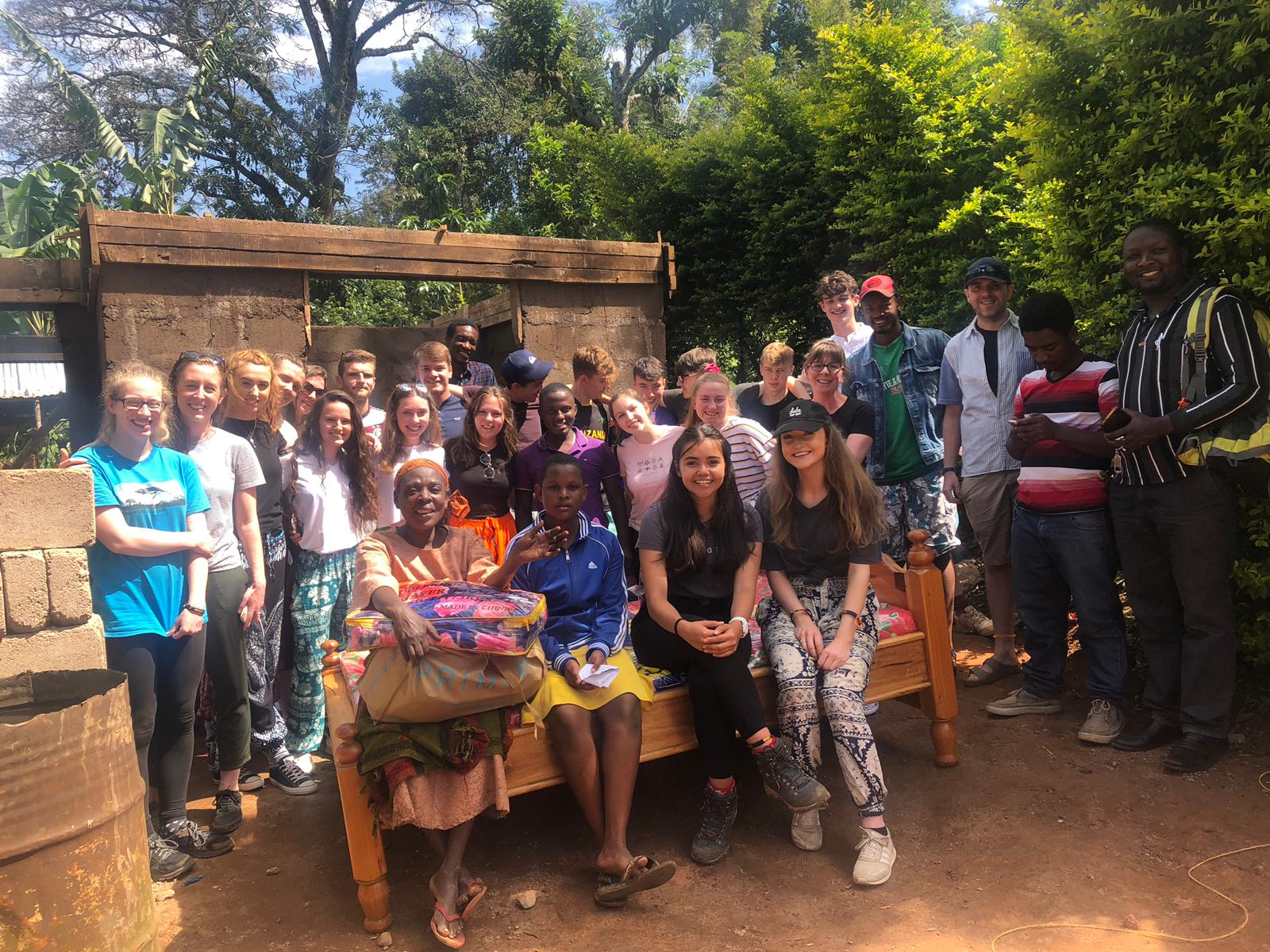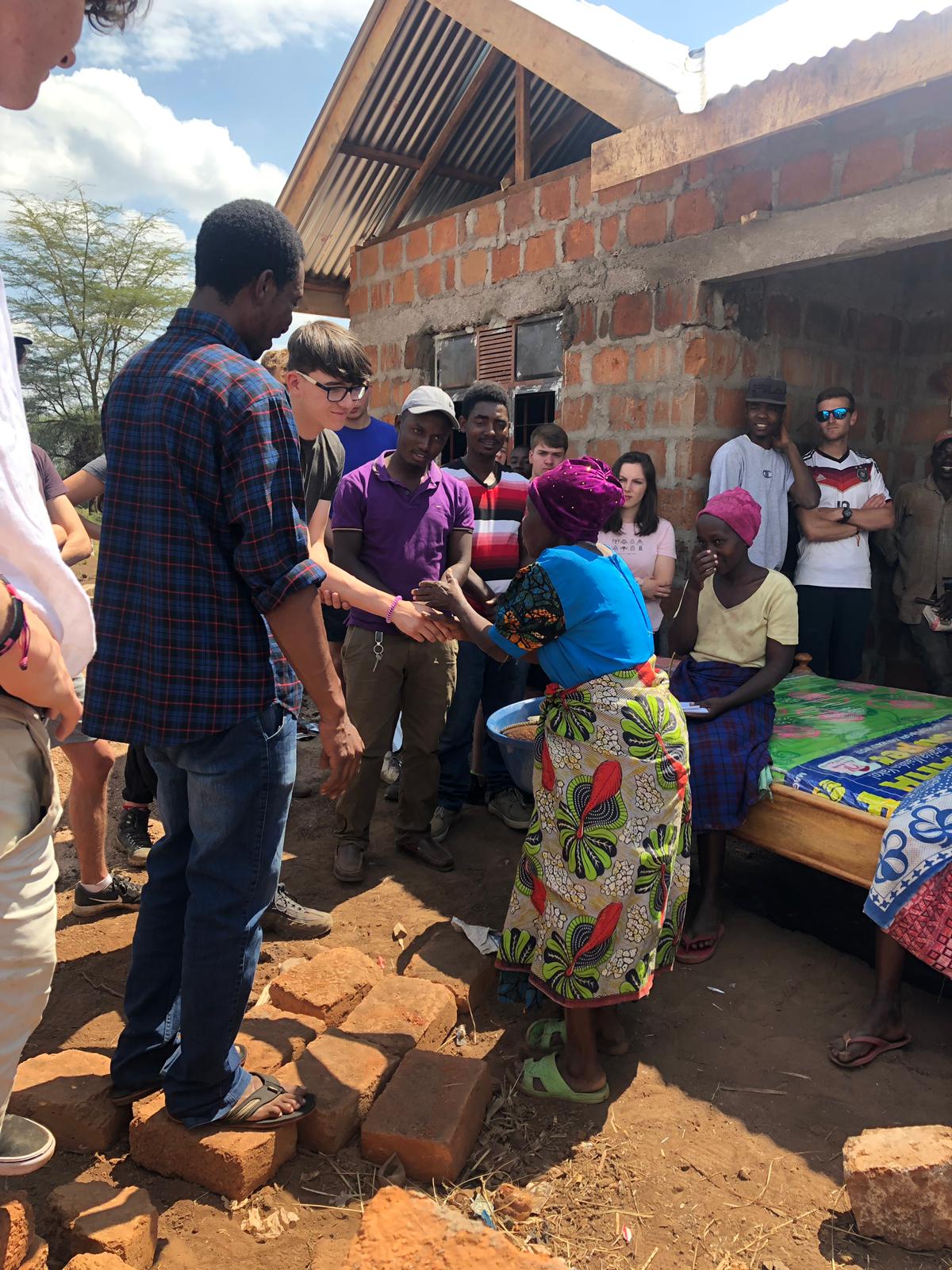 Friday 12th July
(Written by Robyn and Connie)
On Wednesday we left Moshi and travelled in jeeps at the crack of dawn to set off for safari which was around a 4 hour journey. Tarangire national park was the first park we went to. Here we saw cheetahs, elephants, giraffes and many more big animals which was an amazing experience. The elephants were the biggest highlight of that day because we were in touching distance to them. Then we stayed overnight at Haven Nature campsite where we stayed 2 nights.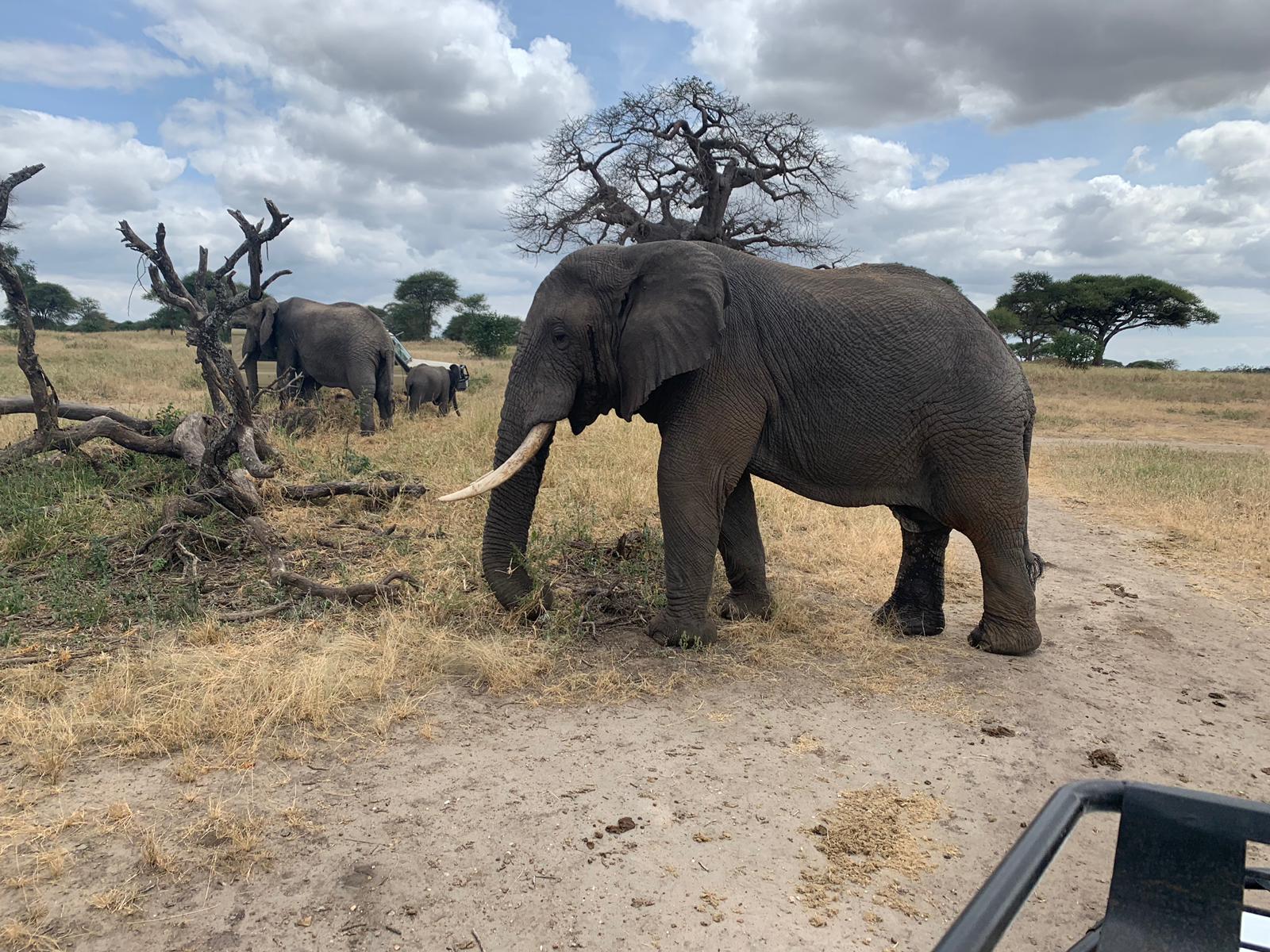 On Friday the second day of safari we set off again early in the Jeeps where we travelled to Ngorongoro crater. Here we saw many of the animals we saw the day before but we also were in touching distance again of a male and female lion which was a very rare sight to see, and we also saw a black rhino which again was very rare to see so we felt very lucky. We've spent our last night together at Haven Nature reflecting on this incredible journey that we will never forget. We are also excited to now see our family and friends and tell them all the amazing stories and memories that we have made.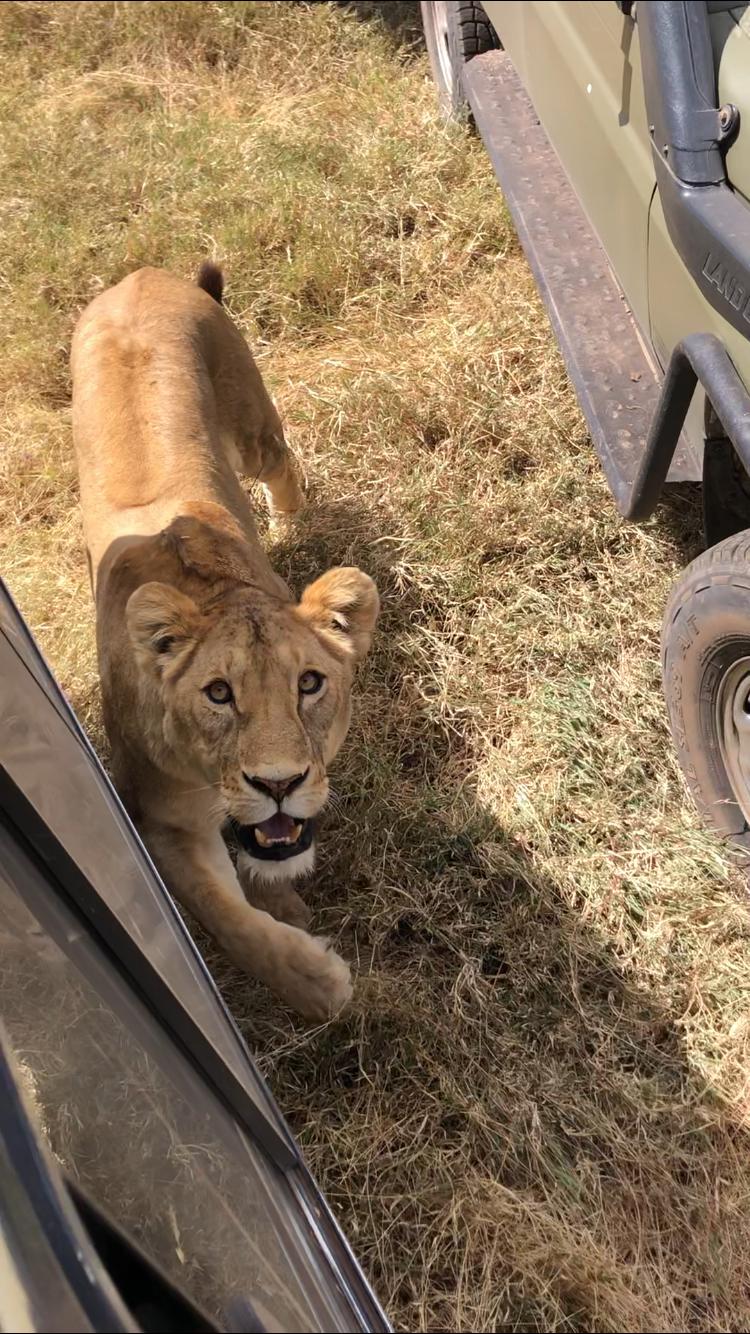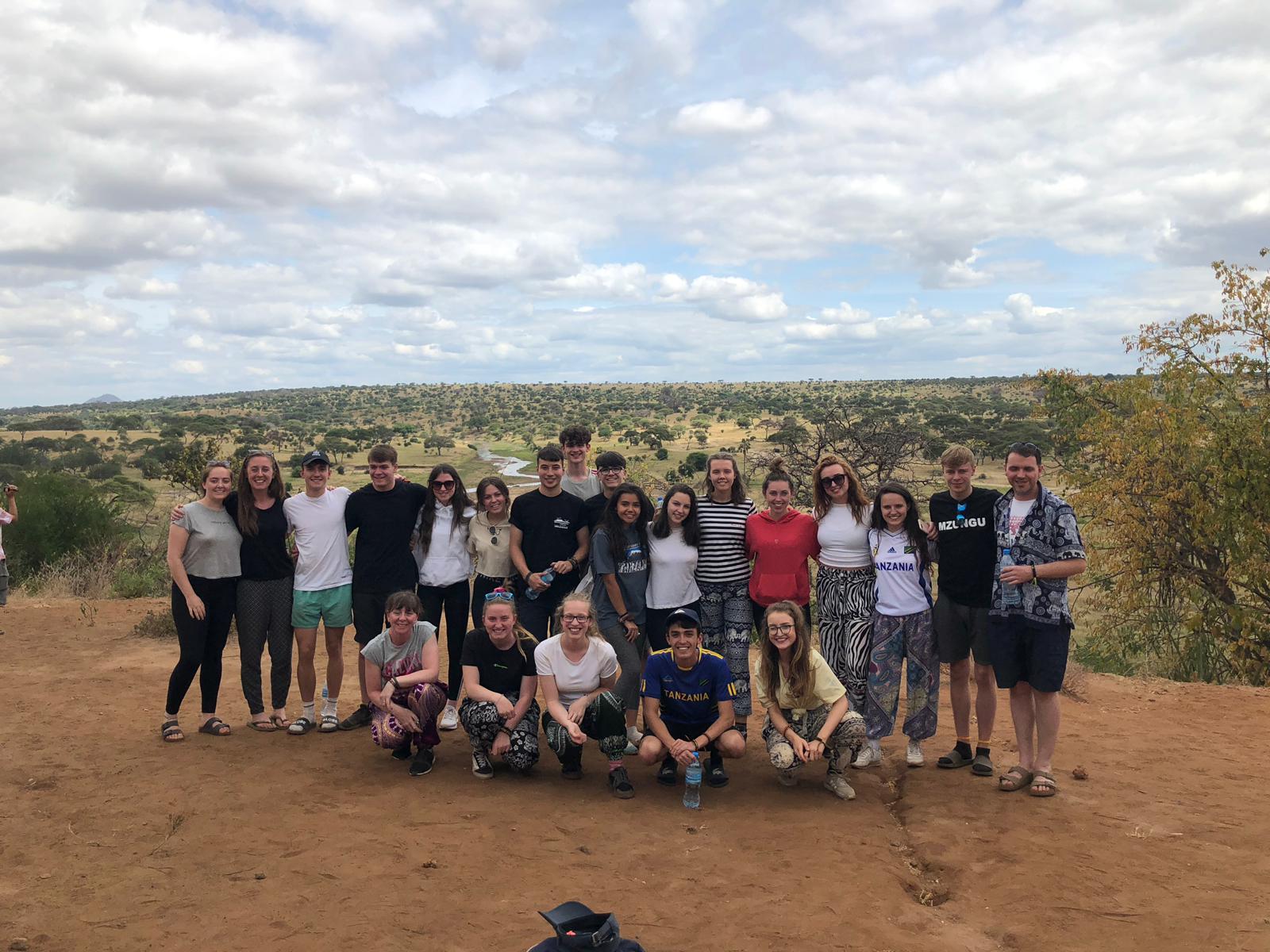 Friday 23rd August
Our Vine Trust Tanzanian coordinators have been in touch with some great news - Mama Sia's house is now complete!
The handover ceremony was a joyous occasion with lots of singing and dancing. The ceremony was attended by TAWREF, local community leaders, neighbours, family, friends, and our Tanzanian Vine Trust team.
Our Clifton Hall team were delighted to hear the news and see pictures of Mama Sia outside her new home.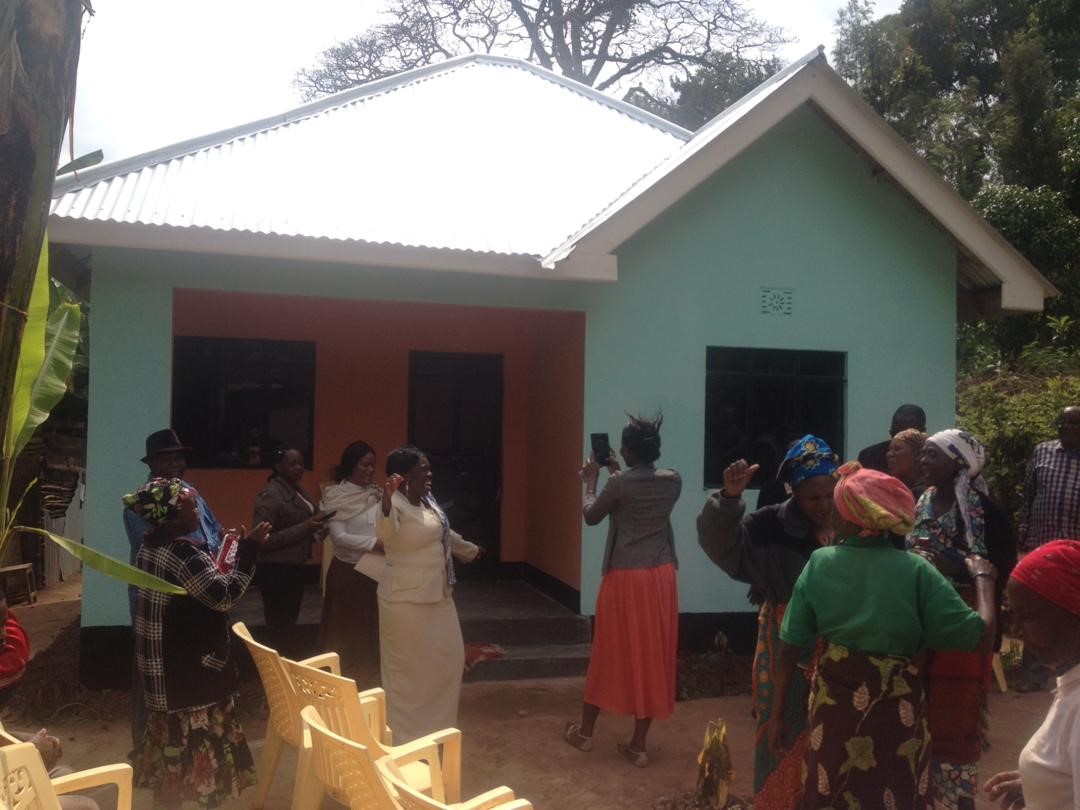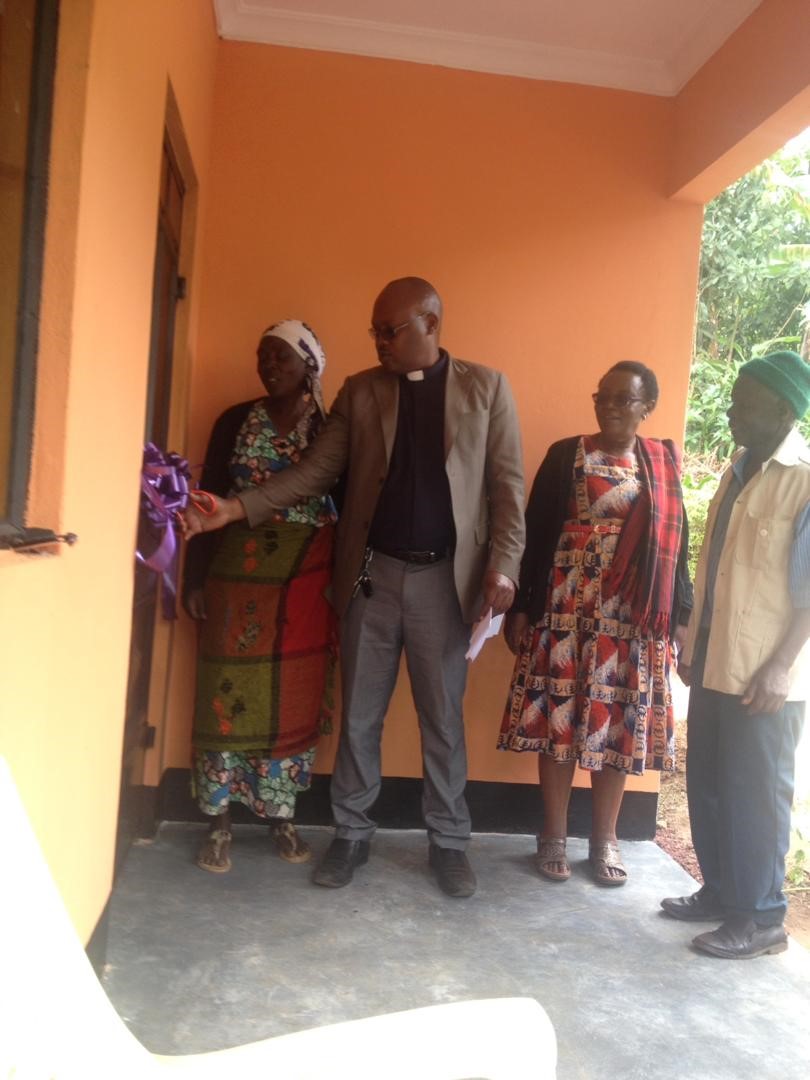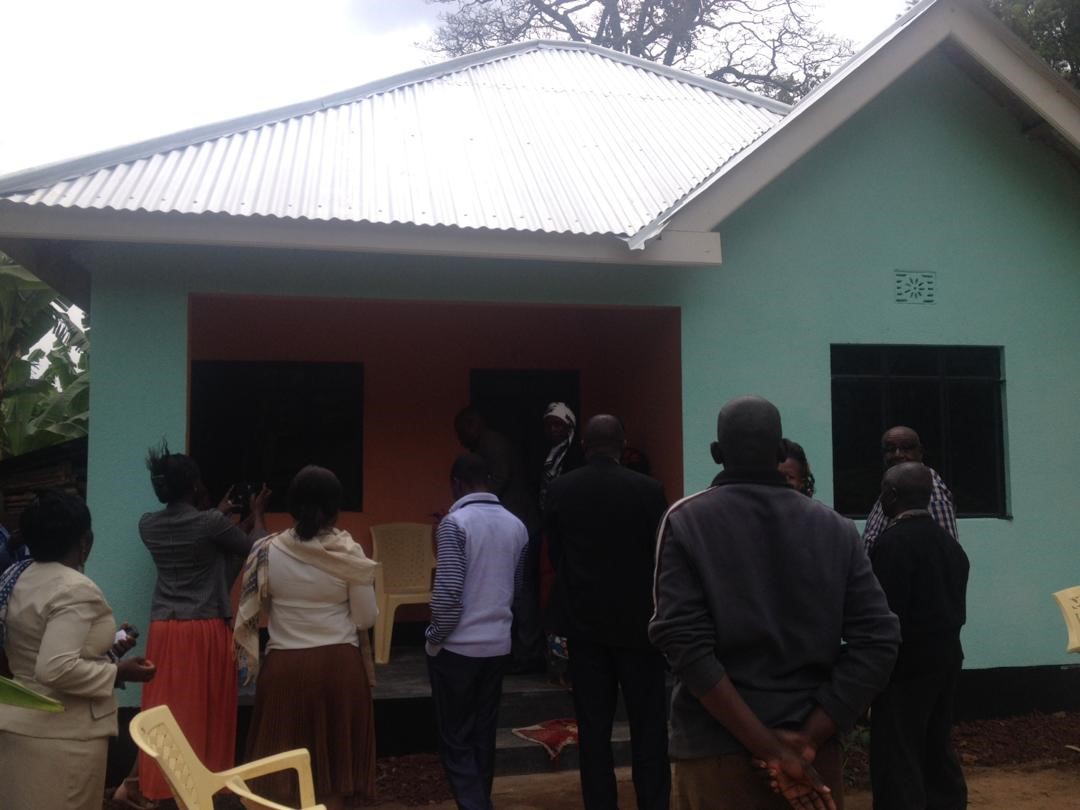 Tuesday 10th September
Our Vine Trust Tanzanian coordinators have been in touch with more great news - Mama Mbise's home is now complete! The handover ceremony was full of celebration as Mama Mbise and her daughters now have a safe and secure home to live in.